In the aftermath of the Boston terrorism incident noted anti terror expert John Guandolo wrote a couple of thought provoking articles on the incident and how it could have been prevented.
Guandolo goes on to point out the many instances of jihad conducted around the world along with the threats and murder of Europeans that attempt to point out the obvious threat. He points out the U.S. Jihadi network supported by the Muslim Brotherhood, Hamas, CAIR, and other estimated 2,500 Muslim terror front groups operating in the United States.
Guandolo's article goes on to point out that we shouldn't be shocked at the involvement of radical Muslims in the Boston terror strike but we should be grateful it isn't yet widespread due to the lack of diligence from the American governments. He points out that U.S. government officials continue to allow known Muslim Brotherhood and Hamas supporters to advise us on how to deal with the terrorists and continue to allow them top level access to our innermost secrets in the fight on terror. We need to look back no further than our own attempts to shine a spotlight on a potential infiltration of the Oklahoma County Sheriff's office by middle easterners and that to this date the principles involved have yet to have had a competent background check.
Guandolo goes over the Egyptian connection and lays out case after case of Muslim terror strikes on American soil including the Times Square Bomber, the Beltway Sniper that killed ten people, the Fort Hood attack, the murder at the Little Rock Arkansas Army recruiting depot, the University of North Carolina 2006 incident where a Muslim man drove over 9 people with his car, and a second incident of Terror by automobile in San Fransisco where the Muslim extremist killed one and injured 14 by driving his car into a crowd. Other incidents mentioned was an attack at the Jewish Federation of Greater Seattle where a Pakistani man killed a woman and a Salt Lake City shopping mall attack where a Muslim teenager killed five shoppers before being gunned down by an off duty police officer.
Guandolo points out that we have been dealing with Muslim terror strikes on American soil for over two decades and have yet to set up a comprehensive program to prevent Muslim infiltration of our security efforts.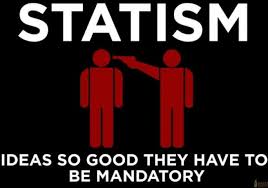 A Discussion on the Difference between Coercion and Political Activism
In the last week there have been more media stories on the villainous attack on the grassroots activists by Senate leadership. As the public digests the scurrilous attack on free speech the comment sections of online stories are turning more and more to protecting our First Amendment. Here are a few of the comments from one local T.V. station's article:
"what moron would think looking into someone's background is a threat let alone stating the he would make him the laughing stock of congress? If you can't stand up to public scrutiny get out of politics. GAWD! what a bunch of spineless whiners!"
"I pretty much just had to laugh at this one. Oooohhhh! Sounds like BHO. Completely without manhood. A real threat would make him crap his pants and take the first plane out of the country!"
"guess we have another case of the police protecting the criminals. If this senator has nothing to hide why would he care if someone looks into his back ground? But the drones will arrest him with little to no regard to the Constitution."
"Where are the "Patriot Pastors" and the radical-right "Oklahomans for the 1st Amendment" on this one? You'd think they'd be by Al's side, defending his right to free speech and to do investigative reporting. I fail to see what Gerhart did to warrant his arrest. Perhaps I'm missing something?"
"That's a "threat"??!! Come on people! Good grief! Grow up!"
"Right, under the new "regime", I am certain this would be a threat. What a joke!!!"
"…the problem is that the "do this" condition is missing from the quote attributed to him. Either the story is missing critical information or Mr. Gerhart is the victim of some serious corruption."
"If Senator Branan had nothing to hide, why would he care? Maybe News9 should do a little digging, unless you're worried the Senator will call law enforcement on you as well. Looks like suppression of the 1st Amendment, via law enforcement."
"Well, there goes the neighborhood! Using the law to suppress freedom of speech. It now seems that threat perception has went overboard!"
"Um... ok... that's threat? Mayhaps he has something to hide in his past then... the NEWS SHOULD BE Digging.. oh wait you will be threatening him next right? Or are you too busy with nonnews.. to do your job."
There were a handful of the usual liberal haters posting in opposition but as always they limited themselves to personal attacks and offered little rational argument.
News Nine's Scot Mitchell did a
really good interview with Brady Henderson
the ACLU legal Director. Mitchell pointed out that although the statues seem pretty clear on blackmail, the court decisions tell another story and the ACLU Legal Director agreed that the statutes rarely tell the entire story on Free Speech issues. Henderson asks the question "is there are First Amendment requirement that has to be read into that law ?"
One point that Henderson got wrong due to his not having the entire story was the statement that the Branan email was a private message versus a public message. Henderson couldn't have known from the charges filed or the media stories that in fact the Branan email was in fact a "reply all" response back to the original email sender that not only included a massive Bcc list but instructions to forward the communication to everyone they knew! Henderson pointed out a famous 1960's case where a man was arrested for making a speech where he threatened to shoot the president at the time, LBJ, but the case was overturned due to the public nature of the remark that made the comment protected speech due to the "rhetoric" defense.
The Oklahoman published
another article
in their usual "protect the RINOs at all cost" method but at least they got out our comments on the Prater/Grand Jury investigation and our part in dragging Prater before the Grand Jury. They watered down the fact that it was our three stories that caused A.G. Scot Pruitt to put the OSBI on the case after months of inaction despite both the media knowing about the story and the A.G.'s office having the affidavit that accused Prater of illegal campaign contributions. We never said we were the first to bring attention to the story; we said that we forced the issue into the public domain where it was taken seriously.
We did some more research into the laws behind a blackmail charge and found that the legal profession generally has ruled correctly on what is blackmail and what isn't blackmail. At the heart of the matter is coercion, which is defined as forcing someone to do something against their will. Legally and from a social perspective coercion can be accepted by society depending on the relationsip between the proposal and external factors. A mugger in the alley saying "Your money or your life." Is different from a pharmaceutical company saying the same thing; in the former it is robbery, in the latter case it is a lifesaving offer. Why? Because the robber offers a choice where the person is worse off than before, he will lose his money in return for keeping his life. One usually isn't worse off if one keeps one's money therefore the robber's proposal is a threat.
Delving into the subject requires reading Locke and Hobbes where the power of a sovereign state causes more concern than what nature itself can cause. Sovereigns, or governments, can organize force and violence; nature may well force individuals to make a choice that leaves them worse off than before but it will be situational or random.
.Locke wrote this on coercion:
" Whereas by supposing they have given up themselves to the absolute arbitrary power and will of a legislator, they have disarmed themselves, and armed him to make a prey of them when he pleases; he being in a much worse condition that is exposed to the arbitrary power of one man who has the command of a hundred thousand than he that is exposed to the arbitrary power of a hundred thousand single men."
Locke goes on to propose that since individuals prefer not to give up power to a sovereign that has no limits, that society has generally allowed legal coercion as long as the use of the power is right and just. Emmanuel Kant also weighed in on the use of coercion to protect the rights of citizens. Kant recognized that it is not only duty that causes most of us to obey the law; it is also aversion and inclination to avoid punishment! Kant believed that coercion is a tool used to get the lawless to respect the rights of others whether the citizens wanted to respect them or not. Understanding that coercion can threaten freedom as well as ensure freedom is an important part of understanding the law.
."Right and authorization to use coercion therefore mean one and the same thing" (Kant 1996 [1797], 26 [AK 6, 232]).
John Steward Mill wrote about coercion and suggested that the potency of legal penalties resides more in the stigma they attach than the actual punishment they apply. He believed that social intolerance killed no one, rooted out no opinions, but induced men to disguise or refrain efforts to take advantage of others.
People that get confused on a topic are usually asking the wrong questions or blindly swallowing what the government offers. We all know that blackmail and coercion isn't good for society but most of us haven't really thought through the reasons. Once we do we realize that coercion is a needed tool for a well ordered society and therefor the ethics of coercion depend on those discrete factors of its use. Why it is used, how it is used, who uses it and against whom all matter. Also we want to consider if there was any other choice available or if coercion was the only possible way to accomplish a good deed.
Coercion also impacts freedom but the idea of freedom is usually split into several facets;
The range and quality of options open to a person
The extent to which a person is immune to interference by outside parties
The extent to which a person can pursue options that are deeply significant to them.
Autonomy, which is the ability of self directedness.
So as a society we reject coercion unless there is a higher purpose connected to the coercion. We allow laws against stealing so that immoral men are coerced into not stealing so that our private property is protected. We allow coercion as a needed part of making enforceable contracts with others to allow risk in lending to be limited so that we can borrow money. If we sign up for a sports team we allow ourselves to be coerced by a coach that might threaten to bench a player that doesn't support the team's efforts. That threat may well lessen a player's freedom in some way but the very nature of sport teams requires organization and following a game plan. As long as the rules are clear and followed we as a society do not object to coercion used to force compliance with the greater good.
Another facet of coercion or threats is the frequency of the need to actually expend enforcement. Governments and the mafia usually control vast segments of a population without enforcement using threats and intimidation. Regular people may well rarely be impacted in their daily lives.
Judicial decisions always look at the statute, past legal decisions, and the circumstances before following a statute in a rigid manner. An example is killing a home intruder; while murder or the taking of life is illegal, our society reasons that a homeowner has little choice but to defend himself and his family up to and including killing an intruder. We allow a utility supplier to turn off the utilities of those that refuse to pay their bills in order that we might have a functioning utility system. There is no doubt that a judge and jury will defend our right to hold a dirty politician like Senator Branan accountable as a necessary evil of allowing political contributions to prevent scum bags like Senator Branan from completely selling out the public.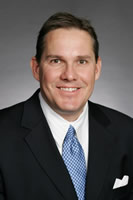 Senator Branan and Agenda 21
Another Reason he Refused to Hear the Bill
Following the Money
THE WATCHMAN
Much has already been said on this subject. Charges has been levied. A desire for a vendetta has gotten the better of the judgment of a District Attorney and all because a Senator has sold out to the Oklahoma State Chamber of Commerce and is seeking a more powerful position for himself once his term is up. Has he ever thought to think how many lives will be ruined?
One only need to look at D. A. Prater's recent legal problems and the source of those problems to understand the animosity between him and the leader of the Sooner Tea Party. That is enough to have warranted Mr. Prater to have gone to the Oklahoma State Attorney General and ask that an outside prosecutor be assigned to this case based on a conflict of interest. He didn't do that. He choose to prosecute the flimsy case himself. Charges on which he himself may be guilty of by having threatened to charge the Pardon and Parole Board. This will make this an interesting case indeed.
What is painfully clear is Senator Branan either knows the material and has ignored it, or has done absolutely no research on the U.N's Agenda 21. Senator Branan has gone on record as to calling this Agenda 21 a "Fringe conspiracy." You can see his statement
here
. This is clearly evidence of either he doesn't know what he's talking about, or he's hiding something.
These are not maps that we made up. These are maps dawn up by the United Nations. Tell us Senator, is it still a "Fringe Conspiracy"?
Not enough information for you. Then why is it that Global Warming Alarmist insist that we face a danger of increased hurricanes and the like when a volume of studies indicate that there is absolutely no increase in the volume of storms from the warming of the earth?
Why is it that
this report
totally debunks all the environmentalist scams about sustainable development. One would think that as a Commercial Real Estate Broker you would be against the Agenda 21 plan. Apparently you aspire to bigger things.
Now Senator, unlike you, we do our due diligence here. We began by going to your web page on the site at
www.ok.gov
. We refer to these pages as a brag sheet. There is really no useful information there.
We next went to
www.votesmart.org
to see what information was available there. There we found a wealth of information.
One particular part of votesmarts ratings is the Ratings and Endorsement group. We found this particularly interesting for two reasons. The first one is the Business and Consumers Ratings. Remember the Higher the rating here, the less concern for consumer there is.
2011 Research Institute for Economic Development 96%
2010 Research Institute for Economic Development 96%
2009 Ok Watchdog for Consumer and Patient Advocacy 62%
2008 Ok Center for Consumer and Patient Safety 69%
You can see a pattern here. He cares more for his money than he does for the people he serves. The second concern deals directly with the Agenda 21 and the bill that didn't come out of his committee.
2012 Oklahoma Sierra Club 33%
2010 Oklahoma Sierra Club 100%
2009 Oklahoma Sierra Club 100%
In light of the fact that the Oklahoma Sierra Club was celebrating the fact that the bill died in committee, one can only surmise that this was done to raise his ratings with the group. Maybe he was looking at this for a potential run at another office?
We next went to
www.followthemoney.org
to look at his campaign finances. We were in for no surprise. It listed mostly corporate donations and most of them were big contributors of the Oklahoma State Chamber of Commerce. We knew the numbers didn't add up, so we went to the Oklahoma Ethics Commission web site at
www.ok.gov
to see what they had available
We are glad we did. What we found was disturbing. Not only were there many more corporate contributors listed than had been reported to followthemoney.org, but unions had contributed and many individuals had contributed. We also found contributions from outside the state. One in particular was enough to call into question the ethics of the Senator. That was the contribution from Merck. Now granted it says Merck Employees Political Action Committee, but we all know it is controlled by the big wigs of the company. We find it disturbing because of this,
Microsoft Buys Eugenics Technology From Merck | World Truth. TV
Eugenics is a method developed by Margaret Sanger, the founder of Planned Parenthood, and was originally designed to eliminated and control the black population in America. It's now being used, or more correctly wanting to be used, to depopulate the world under Agenda 21.
Another disturbing thing we found in this report was the fact that he didn't close down his money gathering apparatus after winning his last election. A simple google search found this.
Cliff Branan - Oklahoma Legislature - Open States
We will admit that we cannot find a report dated past December of 2012, but that is still a full two years since he won his last election. He was term limited. That makes one wonder, what devious plans does he have?
We next took a look at some of the votes you took on subject that mattered to Oklahomans. We wanted to see if you lived up to your claim of being a Conservative. Here is what we found.
HB 1953 Governors Quick Action Fund, Slush Fund, Voted Yea-Liberal
HB 2131 Soft on Crime Voted Yea-Liberal
SB 154 21st Century Quality Jobs Act Voted Yea Liberal
We'll I'll be, looks like a RINO Index of 50. That doesn't qualify you as a conservative. In fact it almost qualifies you as a Democrat.
The evidence is there folks. All you have to do is look at it. The reason this Senator refused to advance the bill on Agenda 21 is not because he believes it's a "Fringe Conspiracy", it's because he sees dollar signs in it for himself. As a Commercial Real Estate Broker, the compacting of the Human Race into confined areas means more money in his pocket by buying and selling properties for high rise apartment complexes. He has the backing of the Oklahoma State Chamber of Commerce and those pushing the depopulation of the world. It is clear that Senator Branan is not acting in the best interest of his constituents or the State of Oklahoma, but only in his own best interest. He is a Globalist and an environmentalist. It is time to bring his actions to a stop.
Senator Bingham needs to bear some of the blame in this also. He had to know that Senator Branan would kill this bill when he sent it to his committee. We will be watching Senator Bingham's actions from this point forward.