---
We are pleased to present our first Mid-Month Letter.
It will include a NEW booking special each month. Watch for it.
---
SPECIAL:

20% OFF IN-SUITE MASSAGE

STORY:

MEET BECKY LESIK, LMT
---
AHHHHHH.....MASSAGE SPECIAL
20% OFF YOUR IN-SUITE MASSAGE

---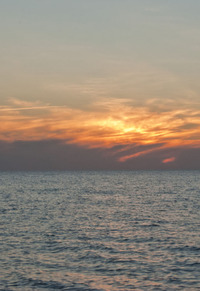 Ahhhhhh............
Massage Special
20% OFF
Your In-Suite Massage
Book your visit by June 11, 2014 and we'll take 20% off the massage treatment of your choice.

Enter the code: MEETBECCA on the reservations request in the special notes field, or use the code when you make your reservation by phone. Call us at 1-800-725-0048 to reserve your room. Please note: a minimum of one week advance notice is required.
Watch for another customer appreciation offer in mid June.

---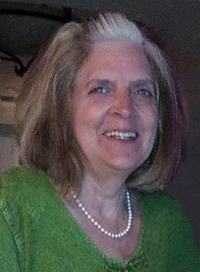 Becky Lesik, LMT,
or as we call her, Becca

Becca is the official in-suite massotherapist here at Grape Arbor Bed and Breakfast. And as many of you know, she is a valuable part of the Grape Arbor experience. She approaches her craft and trade with professionalism and experience, and feels that it is truly is an honor to share her passion of Massage Therapy with others. She shares part of her story here.

"My journey to becoming a Massage Therapist took a few twists and turns as I became a librarian and raised a family. As I grew older, I felt something was missing, as my desire to help others heal became a focal point… What a revelation Massage Therapy school was." states Becca.

Regarding her craft she says "The profession has changed greatly since the beginning of recorded history. Science has proven many of the therapeutic techniques enhance the healing process the body goes through as it faces changes, often negating issues before they settle in if, given the opportunity to do so. By utilizing various techniques, I can design a massage specifically for you." Becca has extensive training including but not limited to: infants, geriatric, sports, and pregnancy massage; lymphatic, cranial-sacral, hot stone, cold stone, reflexology, and Reiki techniques and therapies; and far-infra red ionic detox.

Becca has the distinction of her recent appointment to a second four-year term as a Board member of the State Board of Massage Therapy. She states "What an opportunity to serve the Commonwealth of Pennsylvania. As board members it is our job to protect the public within the law, rules, and regulations of the State Board of Massage Therapy.

Grape Arbor Bed and Breakfast is happy to offer our guests the unique opportunity to combine a vacation with the benefits of massage therapy. Add on your in-suite massage when completing your Reservation Request or Click for more information on our website.
GRAPE ARBOR BED AND BREAKFAST
51 East Main Street
North East, Pennsylvania (PA) 16428
Telephone: 814-725-0048
TOLL FREE: 1-866-725-0048
Email: grapearborbandb@aol.com
Website: www.grapearborbandb.com
We Welcome You to Follow us on Twitter (@grapearborbandb)
"Like" us on Facebook
And join our circle on Google+


Visit Grape Arbor Bed and Breakfast's profile on Pinterest.