HMV SLIPS INTO ADMINISTRATION…
…SWIFTLY FOLLOWED BY BLOCKBUSTER
BVA REACTION TO RETAIL WOES
TWITTER SHOWS MUCH LOVE FOR HMV
"A REBIRTH" FOR THE INDUSTRY?
BLINKBOX SALES SOAR…
…AND SAYS PUBLIC WASTING MONEY ON SUBS
LOVEFILM INKS UNIVERSAL TV DEAL
BLU-MONDAY: AVATAR HITS THE 1 MILLION MARK
LAWLESS (MOON)SHINES AT RETAIL
V/H/S PROMPTS THE RETURN OF VHS
CLEAR VISION'S NEW MISSION
KOCH RAMPS UP SLATE
EONE/MOMENTUM UPDATE
SWEENEY HITS THE CITY
EONE PERKS UP…
DAWN BREAKS FOR THE LAST TIME
4DVD'S DIARY DATE…
…AND UTOPIA BECKONS
ELEVATION APPOINTS DERSLEY
HOME CINEMA DAY RETURNS
AT THE MOVIES
SITE OF THE WEEK
TWEET OF THE WEEK
TRAILERS OF THE WEEK
---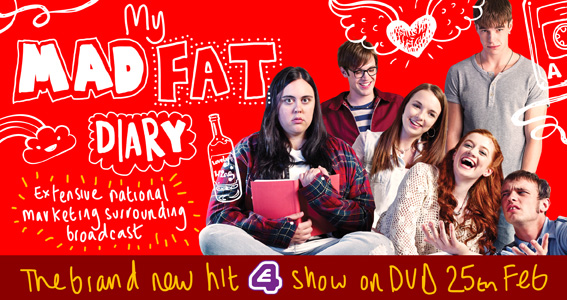 ---
I
f you can't read this newsletter or see the ads, please click
here
It Was A Good Week For…
Lawless, off to a strong start, despite retail problems… Deloitte administrators…
I
t Was A Bad Week For…
Who do you think?
Well, that was the week that was, arguably the most tumultuous week ever in our industry's history, one that has left many reeling and still trying to come to terms with what happened, as first HMV and then Blockbuster called in the administrators. The real winners this week were Deloitte, the administration experts who were called in to both of the retailers. They marched into HMV on Tuesday afternoon, after the company bowed to the inevitable and slipped into administration on Monday night. In a 30 minute press conference call to the media, chief executive Trevor Moore and finance chief In Kenyon praised the company's loyal staff, and the support they'd received from suppliers. Pointedly, they made no reference to the banks, or the fact that it appears to have been them who pulled the plug. After a heroic last few months of 2012, it appears as if the retailer couldn't quite pull in enough money to avoid breaching its banking covenants. There's a full report on the conference call on our website. HMV itself issued a terse statement on Monday night, followed by Deloitte's own press release, again, both are on our website too. Deloitte's Nick Edwards said: "HMV is an iconic retailer and continues to be a very popular brand, but as we have seen with many high street retailers, the market is changing rapidly and conditions are currently very tough.
"Following our appointment, we are working closely with management and staff to stabilise the business in order to continue trading whilst actively seeking a purchaser for the business and assets. We appreciate the cooperation and support from the staff, customers, suppliers and landlords at what is clearly a difficult time." Administrators are now locked in talks and going through the HMV books with a fine toothcomb. The good news is that buyers are hovering around the company, with rumours circulating about assorted private equity firms, Game (showing how positive things can come out of administration) and even, in one of the more bizarre rumours, a consortium that includes Jonathan Ross. Some 50 buyers have expressed an interest. Deloitte are currently in talks with assorted suppliers to resolve some of the key questions about business going forward, not least in who owns the stock – it's on consignment, HMV is selling it, but where's the money going? Expect this one to run, for at least another few weeks…
There's been acres of coverage about HMV this week, representing the good, the bad and the ugly. What is most galling is how if you keep repeating a lie, or a myth, it eventually becomes the truth. So assorted half-truths and downright made up facts have, somewhere along the way, become the truth. It wasn't downloading, or the Internet that killed HMV, what appears to have happened is the banks pulled the plug. Recent ERA figures showed that downloads and streaming make up less than 10 per cent of video revenue. The Raygun has taken to Twitter and elsewhere online – in the comments section of The Guardian, for example, to nail certain lies. The irony of the whole scenario is, arguably, that last week, on the back of its Blue Cross sale, HMV enjoyed almost a third of video market share. Sales and footfall this week have been huge too, with many people visiting stores hoping to find a bargain, jostling with journalists who haven't visited an HMV for years and yet know exactly where the retailer went wrong. Remember, only a small majority of the HMV stores were unprofitable, some 170 are believed to be trading in year-round profit.
---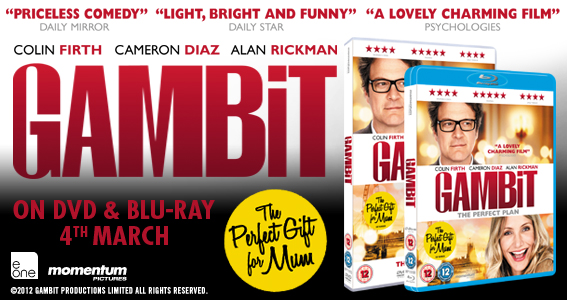 ---
For both Blockbuster and HMV, our thoughts go out to the staff, at both head office and store level. As HMV's Trevor Moore said: "[We] pay tribute to the 4,500 people who work for HMV. It's a worrying time for them," he said, further praising their "loyalty and commitment". The staff are now faced with talking to assorted besuited administrators and the likes. You have to feel for them, not least because the administrators, because of the nature of their work, are not interacting, or chatting with the staff… For regular reports, ranging from the factual through to gossip, taking in all breaking news elements, follow us on Twitter and also head to our website…
And on to Blockbuster. The industry was reeling from the HMV news when the announcement came, again via Deloitte, that the rental giant had appointed them as administrators. Its staffing levels – 4,190 people – mirror those of HMV, although with 528 stores it has almost 100 more than HMV. Deloitte's Lee Manning said: "In recent years Blockbuster has faced increased competition from, internet based providers along with the shift to digital streaming of movies and games. We are working closely with suppliers and employees to ensure the business has the best possible platform to secure a sale, preserve jobs and generate as much value as possible for all creditors. The core of the business is still profitable and we will continue to trade as normal in both retail and rental whilst we seek a buyer for all or parts of the business as a going concern. During this time gift cards and credit acquired through Blockbuster's trade-in scheme will be honoured towards the purchase of goods."
---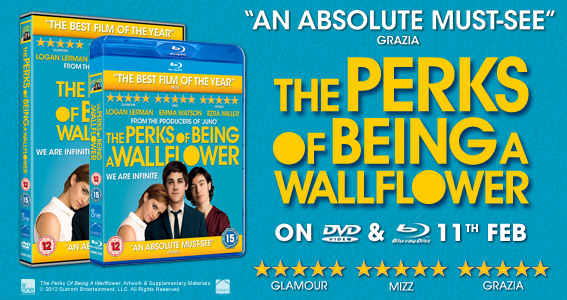 ---
Comment on both retail situations came from the BVA. The organisation's director general Lavinia Carey put forward reasoned comment and some facts and figures that hopefully countered some of the random figures being thrown around by journalists, as well as the negative clichés about retail they were trotting out. She said: ""HMV is the last specialist video retailer and BVA data shows that it has held its share of around 16% of volume sales over the last 10 years, while total market sales rose in the same period from 169 million units to 179 million units. Meanwhile internet sales have gone from 8.5 per cent to 30 per cent in 2012 but in terms of consumer spending on discs, the internet has taken a larger share of the value, with 19 per cent to HMV and 36 per cent online. The BVA's year-end statement also highlighted that over £0.5 billion was spent by consumers on digital video services. The BVA sincerely hopes that while in administration the value of this important retailer can be realised so that a re-structure will enable the best performing stores to continue trading and maintain consumer choice and access on the high street."
On Blockbuster, Lavinia Carey said: "The BVA is saddened by the news that Blockbuster has followed HMV into administration today. This is a bad start to the year for video entertainment. Like HMV in sales, Blockbuster was the last significant specialist rental retailer, whose stores had 32 per cent share of the rental volume in 2011, down from 35.6 per cent in 2010, in a market that is being challenged by digital video models that are starting to fulfil consumer demand amongst younger viewers with connected devices and those with smart TVs via internet services. Although video rental stores have declined in number in the last 10 years, when there were several rental chains in the UK apart from market leader Blockbuster, generating over £500 million in consumer spend and 86 per cent of that on physical formats, in 2011 consumers were still spending £464 million on renting video, but by then it had declined to 59 per cent physical and 41 per cent on digital video rentals. Nevertheless, Blockbuster still has significant market to fulfil, with 8.8 million people saying they rented a disc in 2011, according to Kantar Worldpanel. The BVA truly hopes that administrators, Deloitte, will be able to oversee a successful restructuring of the Blockbuster business so that access to disc rentals can maintained where there is a market and consumer choice can be satisfied."
---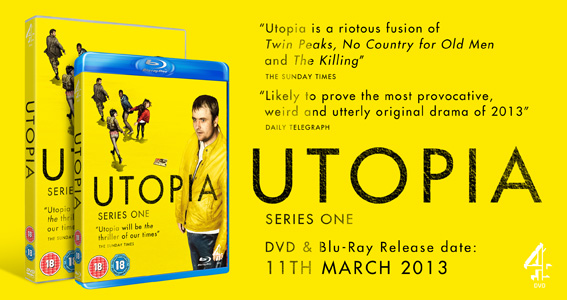 ---
There was, of course, an outpouring of love, particularly for HMV, over the past week or so, with article after article (many of them written by hacks who had rarely ventured near a store for years, and get all their stuff for free, but never mind) and, more crucially Twitter comment from real people… And so we welcomed some figures from Organic Marketing's Chris Warrington, an old pal of ours, using their company's social media monitoring and insight
resource. These showed there were a whopping 132,000 tweets about HMV after 9pm on January 15, with a further 54,000 retweets. There were an average 3,840 tweets an hour, peaking at 8,914 an hour. What's more they were showing no signs of slowing down – on Wednesday daytime there were 5,523 an hour, a day later it was 5,341. Warrington said: "In addition to tracking the high tweet rate since Monday's announcement, we wanted to understand how positive or negative the sentiment towards HMV's situation is and we've seen a huge amount of support for them to continue - unprecedented in comparison to other high street retailers. The few negative tweets we tracked (under 30 per cent) were largely sadness about the possibility of losing such a national institution or a sense that their business needs re-aligning. Either way, we saw a very clear indication of how much of an emotional connection people of all ages have to HMV."
We've been chatting to all and sundry about the goings-on at HMV and Blockbuster over the past week. One of those was Mar Goldberg, at Signature. While acknowledging how upsetting the whole scenario was, intriguingly, he suggested that it could at last remove some of the uncertainty from the business and, once it's all sorted, will bring some clarity. He added: "Clearly there are now 8 major studios (with Elevation and E1/Momentum included) and the TV companies that roll mainly their own content out. As for a true independent film distributor, and that's what Signature is, I still see enormous opportunity. We are in a rebirth of the industry." Signature has an impressive line-up for 2013 and is pressing ahead with its ambitious growth plans. More in the coming weeks…
We'll avoid the comment now, as too much about HMV or Blockbuster will sound like an obituary and we don't want to bury them prematurely, as many have done (and as we've been railing against all week. Follow us on twitter.com/theraygun for more…
Also on our website in the past week, we've had a major feature on VHS and V/H/S, as well as a look at The Fall Of The Essex Boys and the continued fascination with their reign of terror, as well as HMV-related features. More to come over the weekend…

---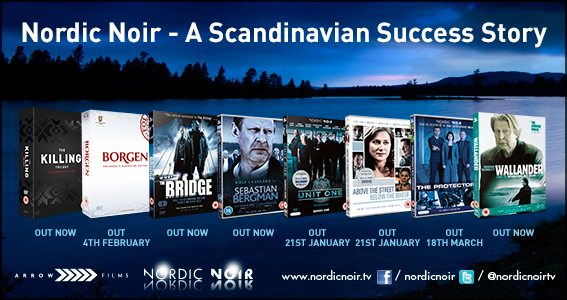 ---
Right, the rest of the week's news now, and we're trying to be positive and upbeat with every other element. All of which means that we're delighted to report that one company has been successful in the latter part of 2012. An announcement comes from the Tesco-owned blinkbox trumpeting the film and TV streaming company's performance over the Christmas period. Its seasonal sales were up a massive 220 per cent year on year, returning purchasers were up 240 per cent over the same period. Its biggest single day was Saturday December 29, with sales up 245 per cent. Sales of blinkbox-friendly smart TVs, featuring the company's app, were up 130 per cent. Ted has become the services fastest-selling film, which Game Of Thrones takes the plaudits on the TV side. The figures were boosted by blinkbox's ongoing marketing campaign. The company's ceo Michael Cornish said: "A solid pre-Christmas movies and TV selection and the ever-growing consumer love affair with technology created the perfect storm. Tablets and games consoles have proven to be increasingly dominant platforms, with Smart TVs also showing significant signs of traction. We won't be complacent – great TV and movies aren't just for Christmas. We go into 2013 laser focused on bringing the latest great entertainment with the flexibility of no subscription."
Interesting to see too that blinkbox is keeping the pressure up. It issued a press release that suggested the British consumers were wasting money on subscriptions (do you see what they did there?). Its survey said that as many as 77 per cent of people are wasting money on regular subscriptions, "wasting" on average £14 a month. Some 15 per cent of those "couldn't be bothered" to cancel. blinkbox's Ben Ayers said: ""If you're about to take out a subscription service in the hope that it'll help save you money in 2013, you might fail to keep to your resolution. Ditch the subscription, pay for what you want when you want it and make 2013 the year you bucked the trend."
---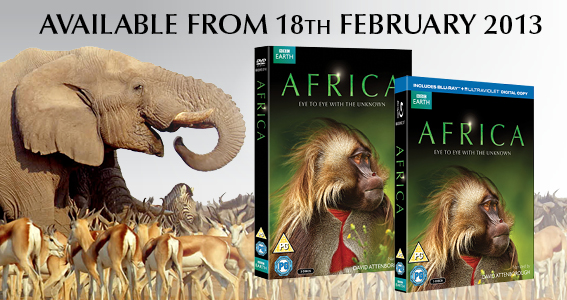 Subscription services aren't going to take it lying down though, with LOVEFiLM announcing a major deal with Universal's TV arm, which will see "hundreds of hours" of NBC Universal television programming arriving on the channel. It takes in everything ranging from The Office and 30 Rock through to Knight Rider and Heroes. LOVEFiLM's Jim Buckle said: ""This deal with NBC Universal strengthens our exceptional and unrivalled on-demand TV offer. Our content, unbeatable value for money and the instant nature of our service make us the first choice for people who want the best possible entertainment experience." NBC Universal's international TV distribution president Belinda Menendez said:
"We're excited to announce this partnership
with LOVEFiLM and proud of the NBCUniversal titles represented in this agreement. LOVEFiLM customers will now have access to the classic NBCU series they know and
love, as well the opportunity to discover our other high-calibre programming."
Some more good news from the BVA too, which arrived before the storm that overtook retail. The organisation announced that Avatar has become the first title to pass the 1 million mark in terms of units sold on Blu-ray. It comes as further figures show that Blu-ray sales rose by 11 per cent in 2012 in volume terms. BD player sales were also up, by 8.3 per cent, and there are now more than 2 million 3D TVs in UK households. 3D Blu-ray sales were up a whopping 188 per cent. The BVA's Lavinia Carey said: "2012 saw more consumers discovering the Blu-ray and 3D Blu-ray high definition experience. Blu-ray is the best way to enjoy video entertainment and as it becomes more affordable increasing numbers of consumers are up-grading their hardware and software. The 18.5% rise in Blu-ray Disc catalogue sales shows that people are watching their favourite titles, old and new in high definition. Recent releases also show that 3D Blu-ray titles are doing well where they appeal to a particular audience and tend to perform best in sci-fi, animated/CGI and drama spectaculars. That's when video viewers who have large HD and 3D TV screens really benefit from the special effects and wonderful picture and sound quality that only comes on a Blu-ray Disc."
In a week when chaos reigned in retail, or at least part of it, good to see titles were still getting away this week. Take, for example, Momentum's Lawless, released on Monday and shifting 50,000 in its first two days, and it should easily surpass its week one targets and then some. By the end of Thursday it had sold 75,000 units. The company's Adam Eldrett said "Lawless has performed really well this week chalking up 75,000 units in the first four days. It has also been doing great business on physical rental and download."
---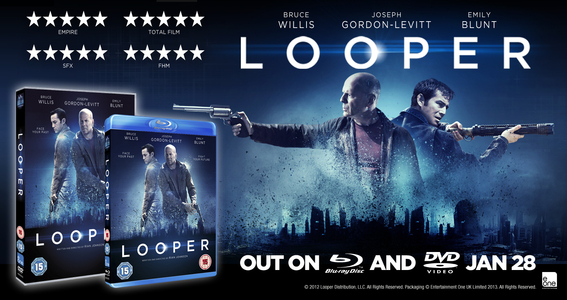 ---
Speaking of Momentum, We know it's still just January, but we're pretty sure that the event held this week to mark Momentum's launch of V/H/S will be, come year-end, the best party of 2013. Held in London's "trendy" Shoreditch (two doors down from the old RRP office, trade press fans), the company had transformed the basement of the building into Cellar Rentals, an old-fashioned VHS video rental store. Scores of Amarays, rental-sized, were on display, all authentic releases from predominantly the 1980s and everyone there – journalists, bloggers, The Raygun, assorted genre fans representing the great and good of the London horror scene – received a membership card, which they exchanged for the limited edition VHS of anthology horror film V/H/S, due from the company on January 28, after a brief theatrical release. The film was also screened and went down a storm, the whole event created a real buzz around the film, a fact highlighted by the amount of noise on Twitter and assorted blogs. We'll have some pictures up on the website too, where we've also got a mammoth feature on V/H/S and the lure of VHS. Momentum's Adam Eldrett said: "When we opened the doors on Wednesday night and 150 plus people walked in and started browsing through our video shop I actually had a lump in my throat. In the last 48 hours bloggers, social networks and various journalists have all reacted with a wave of positivity towards the event and our release of V/H/S. The screening went down very well and I am not sure I have ever been in a
room full of so many dedicated fans, it was a sub genre of geekdom that even surprised me. The nostalgia trip has worked incredibly well so far as part of our
release strategy as we open theatrically across the country tonight and across home entertainment from January 28."
Also good to see some companies ramping up their activities too, despite any retail woes. So Clear Vision has this week announced a major acquisition, picking up one of our favourite films of 2012, the rather wonderful documentary Mission To Lars. It comes as the company looks to revive its fortunes and move in a new direction after losing the rights to release WWE titles. As well as picking up UK and Irish rights for Mission To Lars, Clear Vision has also snapped up other European territories too. The title is due on April 8, with Clear Vision donating 20 pence from the sale of each copy to Mencap. Clear Vision's Gil Garagnon said: "We fell in love with this film and are looking forward to releasing it in our key European territories. It fits perfectly with Clear Vision's mission of delivering a multi-territory, multi-format and multi-channel solution for quality, independent producers."
---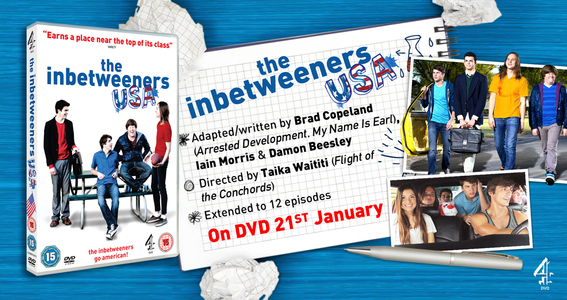 ---
Another company ramping up its activity is Koch Media, which took G2 Pictures under its wing after the company itself went into administration last year. One of its big acquisitions is Arbitrage, starring Richard Gere, Tim Roth and Susan Sarandon. It will get a theatrical release on March 1 ahead of its home entertainment bow. Other pick-ups include Goats, starring David Duchovny, Thanks For Sharing, starring, among others Gwyneth Paltrow and El Gringo, with Christian Slater. With a ramped up team, Koch is planning to release up to 25 films a year in cinemas and is aiming to establish itself as a "leading independent theatrical film distributor". Koch Media md Craig McNicol said: "Our aim is to leverage our pan European structure in film distribution by seeking and maintaining key partnerships with producers and film financiers."
Latest update from the eOne and Momentum stables. This week has seen Alex Hamilton, from eOne, being appointed as md of the newly merged companies, overseeing the transition between the two. Hamilton, who's been at eOne since 2008, was previously at Icon. In a revealing interview this week, Hamilton and eOne supremo Patrice Theroux confirmed the company would have a hefty 2013 slate, but maybe less in the years to follow. It is also aiming to release more and more homegrown projects, such as the hits Nativity 2 and The Sweeney. Which brings us on neatly to…
Get set for some screeching tyres, sirens, car chases, cries of "you're nicked"… The Sweeney launches on DVD, Blu-ray and other formats on Monday, January 21 and to mark the event eOne is planning a major stunt in the City, which will see the flying squad taking on a group of vicious bank robbers in the heart of the City of London. Filmed footage of the stunt will appear on The Sweeney's facebook page and other social media channels, as well as via Renew Solutions screens across London and the country. It's already been well publicised – one of The Sweeney will be played by a competition winner. eOne's Stephanie Don said: "There has never been a live street theatre stunt been performed on City streets and with a bank heist and car chase we are really ramping up the action. The activity will be supported by 'fake' news reports to support what onlookers are seeing and therefore crossing over from The Sweeney film and spilling out on to the streets."
---
---
More from eOne, as the company ramps itself up for another heavy slate throughout 2013. After The Sweeney, one of its big releases for Q1 is The Perks Of Being A Wallflower, a film whose reputation has grown since its theatrical release in 2012. Its home entertainment debut is timed to tie in with Valentine's Day and is being supported by TV and online spots, while the star Emma Watson will be mentioning its release to her devoted fanbase of 5 million Twitter followers. eOne's Sayoko Tietz said: "" We are very proud to release The Perks of Being a Wallflower with Emma Watson in her first leading role after Harry Potter.
We already have very strong pre-orders which shows that her fans are keen to get their hands on a copy. With Emma Watsons social media support The Perks of Being a Wallflower will fly off the shelves for Valentine's Day."
Our last eOne story for the week, and the company this week announced the release of the final part of The Twilight Saga, Breaking Dawn Part 2. The film will arrive in multiple SKUs on March 11. The fact that it is the final one, complete with The Complete Collection box set opportunities, only furthers its chances. eOne's head of sales and marketing Matt Brightwell said: "We are delighted with the response to the announcement this week - our day 1 pre-orders were the best we have seen across the whole Twilight Saga franchise. Pre-orders continue to grow, enabling us to establish a strong foundation as we roll out a significant home entertainment campaign. We are excited about our plans and we are confident it will deliver a great conclusion to the Twilight franchise."
It's been a big week for telly, certainly for Channel 4, as the station launched two major series across its assorted brands. Both titles are due from 4DVD in the coming months. First came My Mad Fat Diary, a tale of growing up during the 90s which is, in turn, both viciously funny and moving too. It's being released on the back of the series by 4DVD and out on February 25. 4DVD's Claire Bosak said: "We're really excited about E4's new comedy drama series My Mad Fat Diary. Following an extensive campaign highlighting the show, the first episode was very well received. We are releasing the series 1 DVD at the end of broadcast and it will be supported with a targeted digital and press campaign."
---
Its other big launch was Utopia, a dark thriller that wowed critics, as well as viewers such as us at The Raygun. Starring a whole host of familiar Brit faces, such as the ever-wonderful Neil Maskell, it is due on March 11. 4DVD's Lucy Bulmer said: "Utopia has already been a sure hit for 2013 and there's been a considerable amount of hype surrounding it. With its stellar cast, Neil Maskell, Nathan Stewart-Jarrett and James Fox to name but a few, the first episode was well received and all reviews have been very positive. The DVD will be out at the end of broadcast and we've been working closely with our press team and PR company to ensure we've got some great marketing campaigns backing it. The DVD is packed with lots of extras including an interview with the writer Dennis Kelly and some Behind the Scenes footage too."
And in a week that could see some enforced departures across the industry, it's good to see a familiar face return. Elevation Sales and its joint owners Lionsgate and Studiocanal have announced that Kevin Dersley has been appointed as managing direction at the sales operation. Dersley has worked across both distributors, running Universal's Playback TV company in its infancy, and also retail, working at Tesco and Entertainment UK. Dersley said: "I am delighted to be joining the team at Elevation Sales and working alongside the teams at Lionsgate and Studiocanal. Whilst the industry has its challenges as this weeks sad news has bought into sharp focus, I firmly believe that the future of packaged media remains vibrant and positive, a view that is passionately shared by the teams at Lionsgate and Studiocanal. [Departing md] Graham Davidson has created a great team at Elevation which I know from personal experience and I cannot wait to start working with them." Lionsgate UK ceo Zygi Kamasa commented: "We are delighted to welcome Kevin to the Elevation team. The breadth and depth of his track record in the industry makes him the fitting executive to lead Elevation as the company continues to grow in the home entertainment market place."
Studiocanal UK ceo Danny Perkins added: "Kevin brings a wealth of experience from across different sectors of the Home Entertainment business and is a perfect fit for
Elevation. We all look forward to working closely with him to build upon Elevation's tremendous success." We welcome Dersley back and wish him all the best…
And we'll end our news section with some exciting stuff from the people behind the recent Scala events. Home Cinema Day was one of 2012's more intriguing ideas, launched as part of Scala Beyond, which celebrated cinema in all it various forms. It was a day devoted to home entertainment and involved partners such as MovieMail and the Film4 channel. Well, the good news is, it's returning again in 2013 as part of the lengthy Scalarama event, with a date currently slated for Sunday September 29. And we're pleased to announce that The Raygun is going to be closely involved in this year's day, acting as official trade media partners. Ourselves and the event organisers will be talking to anyone and everyone in the trade to get them involved, for more details, contact us at the usual address and we'll pass them on and be in touch. Scalarama's Philip Wood said: "Home Cinema Day is a great opportunity to promote the communal film-watching experience at a level where anyone, anywhere can take part." His partner-in-crime, Michael Pierce added "This year we really want to make it a far-reaching national event by linking with a wide range of trade bodies including distributors, retailers, vod and TV channels and rental stores to ensure organisers pay for their selected content legally." You can follow developments on @homecinemaday.
---
As well as the V/H/S party (see above) we were also lucky enough to be in the presence of Denzel Washington for the premiere of Paramount's tough drama FLight, featuring one of the most stressful plane crashes we've ever seen…
AT THE MOVIES
It was a big week at cinemas, with Les Miserables bowing to £8.12 million, a hugely impressive bow for a musical. Gangster Squad opened with £2.09 million, while Texas Chainsaw 3D took £1.25 million. Life Of Pi has now passed the £20 million mark, The Hobbit: An Unexpected Journey is approaching the £50 million benchmark.
This week's remake news: well, if you're going to remake something, then you might as well make it a biggie. And so we welcome the news that MGM is turning its attention once more ­ for the third time no less ­ to Ben Hur. The studio, revitalised by the success of its license to print money, aka James Bond and the vast global receipts for Skyfall, is looking to develop a new take. It won't be based on its last version, 1959 Charlton Heston starrer that defined the word "epic". For during the 80s, MGM, which has a chequered financial history, sold the rights to the film to Ted Turner. But the original 19th century book, written by Lew Wallace, is in the public domain, and MGM fancies another crack at it. Chariots ahoy!
Re-imagining of the week (ugh, horrible phrase, we know, but) is the bizarre statement that Warner is looking at turning Homer's The Odyssey (the Greek epic, not anything to do with The Simpsons). What's more, rather than setting it in, er, Greece, it's thinking outside the box, or rather the earth. For it wants it to be The Odyssey in space (not to be confused with 2001 A Space Odyssey). The Odyssey was, of course, a sequel in itself, coming after Homer's The Iliad, also turned into a film by Warner, Troy, with Brad Pitt. No release date conformed yet, so far, it's just at the script stage…
SITE OF THE WEEK
TWEET OF THE WEEK
We've been Tweeting prodigiously over the past week, offering HMV updates and loads more. Follow us on
www.twitter.com/theraygun
TRAILERS OF THE WEEK
This is quite simply the best film we've seen all week… Due from Soda later in the year…
This week's Bruce Willis trailer…
Hollywood's finest, Michael Shannon:
Our favourite trailer of the week, with an unrecognisable James Franco…