BASE WINNERS TO BE ANNOUNCED ONLINE
VIDEOS REVEAL GONGS AS "LIMITED APPETITE" FOR EVENT
EXTERNAL TEAM AWARDS SPLIT
RIGHTFEST OPENER UNVEILED…
LFF UNVEILS SLATE FOR 2020
LFF HERALDS BUSY TIMES FOR BFI
…AND PRESENTS PORTRAIT OF AN OLD MASTER
EIGHT HUNDRED'S WORTH A LOT MORE
CHARLTON'S LIFE CELEBRATED
ILLEGAL STREAMING PROVIDER JAILED
QUOTE OF THE WEEK
TRAILERS OF THE WEEK
---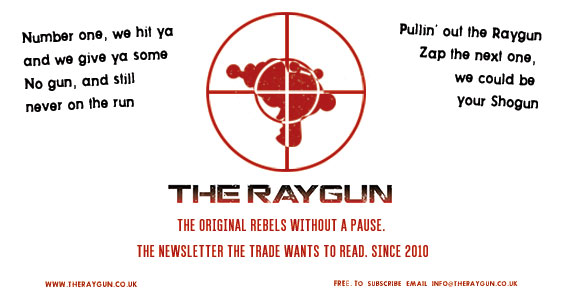 ---
If you can't read this n

ewsletter or see the ads, please click here.
BASE has confirmed that the 2020 awards will not take place, with the results being unveiled instead on its website on October 22 at 4pm. And avoiding a virtual event, the trade organisation has instead announced it will be revealing the winners and highly commended entries through a series of videos on the site. The move came after close study of the government guidelines and consultation with all parties, including council members, informing the decision to not go down the route of a physical event or even virtual ceremony. The move on to videos via www.baseorg.uk, with the videos "clustered into manageable groups", meaning winners, nominees, and the entire industry, can decide how best to celebrate and toast the victors themselves. BASE acknowledged that the latest guidance on large events and gatherings made it nearly impossible to host the awards, and this coupled with what it noted was a "limited appetite" to bring such a huge grouping together in the current climate, has further informed its thinking. The plan will, BASE added, allow the industry to celebrate in its own way and also reward the hard work put in by all the nominees and the wider industry over the past 12 months and more.
Full comment and further explanation on the difficult yet ultimately sensible decision came from BASE chief executive Liz Bales, who said: "Celebrating the breadth and depth of incredible work showcased in this year's BASE Awards entries has remained central to the BASE team even as 2020 has continued to throw curveball after curveball at us all. There's no small amount of sadness that we're unable to mark our 40th anniversary year in the way we had hoped but we're sure you'll all agree that honouring the category's work and the talent behind it is absolutely the right thing to do even if we remain unable to gather en masse to celebrate like only the video category knows how. By releasing the award winners in a digital forum we'd like to provide the opportunity for teams to create their own occasions on October 22nd. We remain committed to bringing the event back in 2021 and look forward to the conversation that will undoubtedly be generated by this year's necessarily unorthodox approach. The usual awards brochure will be released on the same date to provide some context to the decisions made by our esteemed judging panels. On a personal note, I'd like to thank all of our sponsors, partners and would-be attendees for their pragmatism as we have explored a range of alternatives, and for their flexibility in overwhelmingly agreeing to roll their support into what we plan as a glorious return at next year's event. Special mention must also go to Action For Children - we're exploring ways to mitigate the loss of the fundraising opportunity the awards has given our longstanding charitable partner and are mindful that this is yet another reason to come back with a bang in 2021."
Meanwhile, in further BASE awards-related news, it has also been announced that its adding a further award after splitting the External Team of the Year award into two sections. The move will allow for "extremely broad range of nominees to be judged fairly and honoured appropriately". It's now being divided in Creative Agency and Industry Supplier, with a further two nominees added, meaning there will now be 24 awards revealed on October 22. The three nominees on the former category are Grapevine Digital, Obviously Creative and Target Group (Organic & Target Media), while in the Industry Supplier side there are nods for Spirit Entertainment and UCA.
One event set to go ahead is Arrow Video FrightFest, with the country's first and foremost horror film festival going digital during its traditional August bank holiday weekend slot and announcing an expanded physical event at London's Leicester Square in October – it's taking place from October 22 to 25 at the Cineworld. And this week the festival's directors have announced the opening film for the weekend – and what a belter it is. For four years after South Korean zombie outing Train To Busan was voted the most popular closing film ever during FrightFest's storied history, the eagerly awaited live action sequel Train To Busan – Peninsula will start the proceedings with a bang. Studiocanal is using the premiere to platform its theatrical and subsequent home entertainment release. Commenting on the event, FrightFest co-director Alan Jones said: "Ask any die-hard FrightFester what their favourite ever Closing Night film was and they will say the fabulous Train To Busan. The continuous standing ovations, cheers and applause engendered by our sell-out screenings of that instant genre classic has become the stuff of FrightFest legend. So we are delighted Studiocanal is granting us the opportunity of opening our Arrow Video FrightFest October event with the epic stand-alone sequel Train To Busan Presents Peninsula. The FrightFest audience really connects with Korean director Yeon Sang-ho's stellar work and we have no doubt his latest Asian blockbuster will raise the roof once more with his resonant brand of turbo-driven, fantasy action entertainment."
Further comment on the Train To Busan sequel – both the original and its animated prequel Seoul Station have performed strongly as home entertainment offerings thanks to Studiocanal's efforts – came from the company's Carys Gaskin, who said: "How better to end a year of unprecedented pandemic and quarantines than with the follow up to the traumatising Train to Busan - Peninsula - coming to cinemas and home ent this Q4. Train to Busan is still a bestseller for us after becoming one of the most beloved zombie films of all time, so we're ecstatic to be working with FrightFest to hold the Peninsula UK premiere at their opening night on October 22 to launch our release, and we'll be able to confirm more on our strategy for it very soon."
---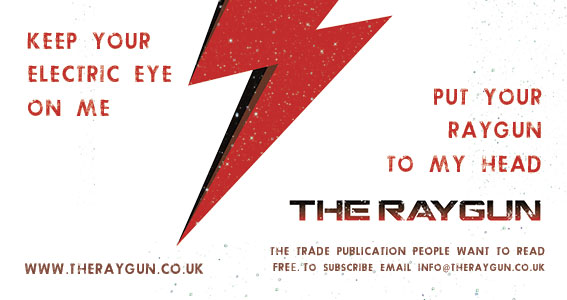 ---
The London Film Festival, due to take place from October 7 to 18 has unveiled its line-up this week and there are some corkers on offer, with the mixture of some physical screenings alongside a digital offering giving distributors the chance to show off their wares to a wide audience ahead of full release. There are screenings not just in the capital but beyond too, with opportunities for consumers to see some of the 50-plus entries for free. You can see the full programme here and see below for a few relevant choices and further comment. Ben Roberts, CEO, BFI said: "Although it's been born out of crisis, this year's edition of the LFF will be our most accessible yet. Thanks to the many talented and dedicated teams across the BFI, and the encouragement of our partners and industry colleagues - we have shaped a festival that suggests a future for bringing filmmakers and film lovers together." Tricia Tuttle, BFI London Film Festival Director said: "This has been such a period of uncertainty and change across the industry and when we embarked on a radical new plans for our 2020 edition, we stepped into unknown territory. But we've been so encouraged by the adventurousness of filmmakers and rights holders, the unwavering support of our collaborators and the spirit of unity and experimentation. And I feel like we have accelerated so many of our longer term plans in just a few months – especially our desire to offer audiences across the UK greater access to the LFF. We all want to be back in cinemas, seeing films on the big screen, together, immersed. But we also want to keep seeing new cinematic storytelling from all parts of the world, hearing different voices and perspectives; this version of LFF delivers on both of those aims. I could not be prouder to work with so many amazing professionals, artists and creative businesses to make these absolutely cracking new films, series, talks and XR programmes available to audiences. "
Signature, whose offering for Q4 we discussed last week, has a brace of titles on offer and, given the strength and nature of the titles themselves, these are certain to benefit from the word of mouth and profile the festival will afford them. Comment on the titles came from the company's Emilie Barra who said: "We at Signature are delighted to bring two of the most anticipated genre films of the year to the London Film Festival: Natalie Erika James' feature debut Relic, starring Emily Mortimer and Bella Heathcote, and Brandon Cronenberg's Possessor starring Andrea Riseborough and Christopher Abbott. Both films will be featured in the Cult strand of the festival and will benefit from great access to the filmmakers with intros and Q&As available for the digital festival goers. Critically-acclaimed psychological-horror Relic will then receive a PVOD release on October 30 on the Frightfest Presents label. We cannot wait for the film to be discovered by UK audiences as it brings such a fresh and profoundly human twist to the genre. Much-hyped sci-fi thriller Possessor will also get a UK premiere at LFF with a release planned early next year."
October is set to be a hugely busy month for the BFI, with the organisation hosting not just the London Film Festival, but a busy schedule at the now reopened BFI Southbank with its home entertainment arm at front and centre in the activity. Among the schedule will be a season programmed by filmmaker, critic and all-round expert Mark Cousins hosting a season Women Make Film, originally slated for May this year to tie in with the release of his own Women Make Film: A New Road Movie Through Cinema on Blu-ray and the BFI Player, with the season giving a further boost to the release. There's a series based around the BBC's single story drama series Play For Today to tie in with the October 19 bow of Play For Today: Volume One collection on Blu-ray, this too will be launched with a special YouTube event. The BFI has a couple of its own forthcoming theatrical and home entertainment releases airing during LFF too, with Mogul Mowgli, the Riz Ahmed acquisition, premiering there, while one of 2019's LFF hits, County Lines, is due in cinemas in November, a month which also sees its La Haine special anniversary edition arriving on Blu-ray after its own current successful theatrical outing. Commenting on the slate, the BFI's Phil Roberts said: "'After a hugely successful year for our Blu-ray releases to date, we have a packed few months upcoming for both home and cinema audiences across the UK. The announcement of our Q4 Blu-ray releases has already been enthusiastically received by fans. We will be using some high-profile in-cinema activity and resulting press to raise awareness and drive more pre-orders for the likes of La Haine, Mogul Mowgli and our Play for Today box set'.
Also represented in this year's LFF is documentary specialist, with a small but perfectly formed brace of titles, as explained by its head of home entertainment Daniel Green. He said: "We have two films confirmed in this year's condensed LFF line-up: another art-doc thriller in the form of Sundance award winner The Painter and the Thief; and Stray, a cinema verite film on Istanbul's stray dog community and their close connection with the city's millions of human inhabitants."
All of which leads us on neatly to Monday September 14 releases and due from Dogwoof is My Rembrandt, a love letter to the revered Dutch master starring a host of colourful characters obsessed with the man and his work. Here's the company's Daniel Green on the film's physical bow: "Dogwoof has a fantastic track record with high-quality art documentaries and My Rembrandt is no exception. It's already been a bonafide hit on digital platforms - particularly Curzon Home Cinema - on its day and date release in August, and we're delighted to be able to give it the full DVD and Blu-ray roll-out four weeks later."
Also due in stores on Monday on physical formats after its successful premium vod outing earlier this year as lockdown hit, is the lates from comedy powerhouse The King Of Staten Island. The title arrives courtesy of Universal and the company is pushing the raft of added material that comes with the film. Commenting on the release, the company's Stephanie Don said: "We're delighted to be releasing Judd Apatow's hilarious and heart-warming The King Of Staten Island on DVD and Blu-ray this Monday, featuring over two hours of exclusive behind the scenes features. Starring and co-written by Pete Davidson, one of the youngest ever SNL cast members, The King of Staten Island features a fantastic supporting cast including Marisa Tomei, Steve Buscemi, Bill Burr and Maude Apatow, and we're supporting the release with a comprehensive media and publicity campaign targeting comedy lovers."
Plenty of online chat on social media, notably Twitter this week, has centred on the release this week of Koko-Di Koko-Da, one of the year's more out there films, with the film earning plaudits for its more outré moments. The film arrived in stores courtesy of Picturehouse Entertainment, with the label collaborating with the BFI to host an online Q&A too, as the company's Elizabeth Taylor outlined: "We're thrilled that the twisted, tense and refreshingly smart, Koko-Di Koko-Da launched this week (from September 7) on Blu-ray, digital and BFI Player. Directed by Swedish director Johannes Nyholm, the film is extremely unique and darkly comic. To celebrate the launch director Johannes participated in a live Q&A with the BFI and readers can catch up with on YouTube if they missed it here."
The biggest box office hit of 2020 arrives in cinemas next week, September 16, ahead of a later home entertainment release. What is it? Well, it's obviously not Tenet, given that's already out at multiplexes returning to some semblance of normality. No, it's the hugely ambitious epic war tale The Eight Hundred. The film, itself an $80 million hugely ambitious production, tells the true story of the 1937 Battle of Shanghai, in which a ragtag army of 800 Chinese soldiers fought off Japanese advances in the city in an epic conflict that lasted four days and four mights. It's the first film in its native China to be shot entirely with digital IMAX cameras, with production including a rebuild of the vast warehouse where the action took place and a 200 metre stretch of the Su Zhou river. After assorted trials and tribulations with the Chinese censored, the film has amassed almost $300 million at the Chinese box office, making it 2020's biggest film worldwide. The title, released by Trinity Cine Asia opens across UK and Irish cinemas in both 2D and IMAX, and is ideal for later Blu-ray. Trinity's Cedric Behrel said: "It's been a long time coming and we're very excited about it. It's the first film to be shot entirely in IMAX in China, on a $80m budget. It's by a visionary director, Guan Hu, who was in Venice with his previous film. And it's a unique look at an unprecedented siege of the 2nd world war, one of the first to be 'broadcast' in real time in front of the global media. That unique angle on a WWII story makes it very relevant today and will resonate here across all media - we're prepping the digital and home entertainment release for early next year."
Q4 is relying more than ever on home grown documentaries and smart gifting ideas and one that's been unveiled in recent days is Finding Jack Charlton, a documentary charting the incredible career of the World Cup winner and former manager who died this year. As well as looking at his life in sport, it also reveals his struggles with dementia in his final years and features insight into not just his philosophy, but unseen archive footage. It's produced by Noah Media Group, the company behind documentaries such as Bobby Robson: More Than A Manager. It will be released at cinemas and as a home entertainment option later in 2020, with television to follow in 2021. Co-directors, Gabriel Clarke and Pete Thomas said: "Jack Charlton led a fascinating life on so many levels and his achievement in football is unique. To be able to tell his story against the background of the final year of his life, when he faced perhaps his greatest challenge, enabled us to frame his incredible career from a whole new perspective. It was a privilege to work with his family and to make a film that became so much more than we expected"
FACT is keeping up the pressure on piracy and illegal streaming after seeing a man who'd been flogging set-top boxes enabling illegal access to pay-TV content jailed for two years. Paul Jacques, of West Yorkshire, earned more than £200,000 over four years selling the boxes through eBay and his own website between 2015 and 2019. He had sold some 2,500 boxes enabling consumers to bypass paying for film, sport and TV content. Commenting on the latest tough sentence for illegal streaming activity, assistant Chief Constable Pete O'Doherty, national policing lead for IP Crime, said: "The severity of the sentence handed down in this case underlines the seriousness of this crime and should act as a warning to anyone involved in online piracy – both those facilitating the activity and those watching at home. The sums involve also underline just how much harm online piracy causes to the creative economy, which supports millions of jobs in this country." FACT Chief Executive Kieron Sharp added: "This is another case that shows the serious consequences faced by individuals that choose to break the law by supplying illegal content. FACT will continue to work with broadcasters and rights holders to crackdown on illegal streaming and to hold those behind it accountable for their actions. This is not a grey area and anyone involved in supplying illegal content risks a criminal conviction."
---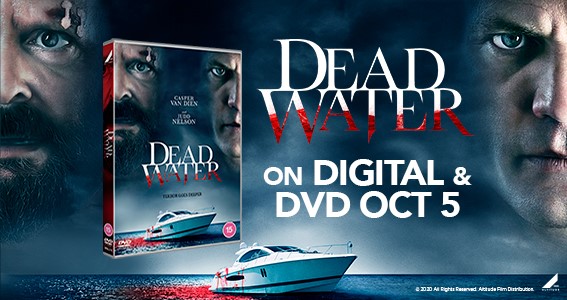 ---
"It's clear from our new research that young people and their parents need the right information to help them choose content well. It's vital for children's healthy development, and parents' peace of mind, that they're confident they're pressing play on something that won't cause harm or upset. It's very encouraging that parents - and their children - are approaching each other to talk about depictions of issues they see on screen. That's why we have comprehensive ratings info on our website, alongside our trusted and well known age ratings, which gives everyone an idea of what to expect."
BBFC chief executive David Austin on a new survey from the organisation showing that more than half of six to 15-year-olds (51 per cent) don't or rarely talk to their parents about choosing what to watch and that 41 per cent o parents are concerned about the effect of upsetting and disturbing content on their children. Parents do, however, think it can provide a springboard for discussion with their children.
Good to see that after being held up as the worldwide lockdown kicked in in the spring, production has finally started on the second series of horror specialist Shudder's Creepshow, the updated series take on George A Romero's early 1980s video classic. The first outing broke all records on the horror streaming service. "I've never been happier to get behind the camera as I am today. After missing our shoot date in March by just over 48 hours, season 2 of Creepshow hits the ground running as cameras begin to roll. The cast and crew have a level of excitement and enthusiasm I've never seen before and it's inspiring. So many of us in the entertainment industry have been waiting for the day we can begin to do what we do best—to have some fun together creating new worlds, new adventures and new thrills," said show runner Greg Nicotero. "Season one was a monster hit for us, setting viewership records across the board while becoming the best-reviewed new horror series of 2019. For season 2, Greg Nicotero and his team have outdone themselves with bigger and bolder stories, new incredible creature designs, and clever twists that truly live up to the show's tagline, 'The Most Fun You'll Have Being Scared'," said Craig Engler, Shudder's General Manager.
Robocop. But without the Robo, and more just Cop, could be on the way as news emerged that there's a TV series in the offing that will act as a prequel to the franchise. Original co-writer Ed Neumeier is working on the project, likely to be a series, although there's no home announced as of yet. The scribe said: "It has all this cool stuff about RoboCop, except no RoboCop." Other writers are on board, with the series looking at corporate tough guy Richard Jones working in a corrupt and lawless America of the future (or present, some might suggest.)
That Sacha Baron Cohen is a sneaky fella – running around the UK and US and elsewhere with his comedy creations filming real-life people reacting to the likes of Borat and Bruno. This week reports have surfaced that he's been filming for a sequel to Borat, which, for the sake of ease, we'll call Bruno 2. Little else is known beyond the fact that scenes appear to be in the can and according to the reports on Collider, it's set in a world where the character thinks he's he a huge star after the first film and goes into hiding.
Follow us on www.twitter.com/theraygun
Here's the Relic trailer…
https://youtu.be/fw-k5wDpqhg
You're on The Raygun newsletter mailing list, which has been running for eight years, because you requested it, have been recommended to us or sent us emails. You can unsubscribe at any time, if you're daft, using the link elsewhere or by emailing as below. But of course, you don't want to do that, do you? We don't share your information with anyone else, we don't like cookies and we're the good guys. We care because you do…
To subscribe to The Raygun newsletter, please email
info@theraygun.co.uk
with subscribe in the subject matter
To unsubscribe, email

info@theraygun.co.uk

with unsubscribe in the subject
For editorial or advertising queries, contact

tim@theraygun.co.uk