WINDOWS CLAMOUR CONTINUES
ERA: THEY NEED TO BE NARROWED
WE READ THROUGH THE MANIFESTOS…
…AS UNDERWORLD FIGHTS WAR
SIGNATURE UNVEILS Q3 SLATE…
…AND PRECISION LOOKS SPOT ON TOO
GERRARD TO ATTAIN LEGEND STATUS
STAR WARS FANS SPEND 3800 ON DVDS
QUOTE OF THE WEEK
TWEET OF THE WEEK
SITE OF THE WEEK
---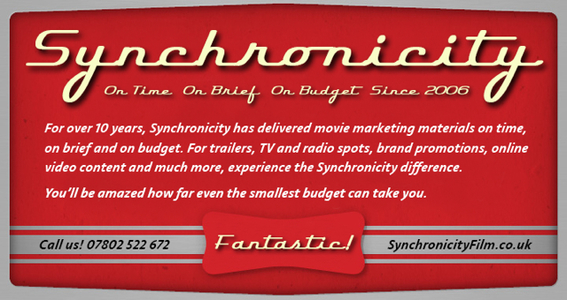 ---
If you can't read this newsletter or see the ads, please click here
It Was A Good Week For... Underworld: Blood Wars above expectations for Sony, Best being among the best for Dogwoof…
It Was A Bad Week For… The windows question just refuses to go away…
The fallout from Netflix's appearance at the Cannes film festival, where it screened two of its films and fell foul of French exhibitors who took a stance against the svod service, continues to rumble on. Netflix chief Ted Sarandos has been discussing the impact and the ongoing debate over the shortening of theatrical to home entertainment windows. He said the windows were "absolutely" beginning to collapse. He continued: "Ultimately, consumer choice is a very powerful force. We're in a transition period where the movie theatre chains around the world are not willing to allow consumers to choose, but eventually they will. So big movies will come out and they'll be on Netflix and on Amazon … and also in theatres. If you want a communal experience with your friends, you'll go to the theatre, just like you'd go to a restaurant even though you know how to cook."
Where though, is home entertainment in all of this? Physical retailers, both online and bricks and mortar, are desperate to see windows shortening, particularly as a shorter window would be a powerful tool in helping fight off flattening sales for DVD and Blu-ray releases. As one recently told us, this year's crop of award winners at the BAFTAs and Oscars among others, would have benefited in sales terms from shorter time gaps between theatrical and the digital and physical releases at home entertainment. ERA's Kim Bayley said: "The ERA stance on windowing is that the greatest sales opportunity for the industry is to narrow the current theatrical window whose length encourages piracy and fails to maximise the initial marketing opportunity. We live in a world where consumers want instant gratification and choice so narrowing the window will deliver to consumers and maximise sales."
Less than a week now until the BASE Awards, due to take place, as if you didn't know, on election night, Thursday June 8. Cast your vote in the election itself – see below – and then get yourself along to Tobacco Dock, Wapping, east London, for the biggest night on the industry's calendar. Commenting ahead of the event, the organisation's Liz Bales said: "Less than a week to go until Base Awards 2017 and we are very excited to be bringing this celebration of excellence an innovation back to Tobacco Dock, and we are very pleased that Claudia Winkleman, will once again host the event. A full evening of festivity and a few nice surprises to look forward to! We have introduced a new award for this year, the Outstanding Innovation Award that celebrates everyday innovation with initiatives that have already gained momentum and have future potential to scale the broader category, shortlisted entries for this category have come from Sony Pictures UK, Universal Pictures UK, Official Charts Company and The Walt Disney Company and we look forward to celebrating these initiatives as well as all the other fantastic achievements from the category throughout the evening. The ever popular photo booth is going to be even more popular this year as sponsors Case Station will be producing unique, personalised phone cases with images from the photo booth (latest Apple and Samsung handsets only at the Awards), and there's a voucher in the goody bag for a case if you miss out on the night. After the Awards ceremony guests can indulge in some wonderful desserts courtesy of Expd8 and Creative Partnership while they make their way to the Sony sponsored main bar, where some fantastic DJ's will be spinning great tunes courtesy of Bauer Media, guest can dance their socks off in the legendary party area and dance floor courtesy of Handle Recruitment. If guests need a rest there's space to chill at the Lionsgate sponsored chill pit (with waffle station). And thanks to StudioCanal the famous survivors breakfast will be rolled out later in the night to satisfy those late night snack cravings and power the celebrations through to the earlier hours And as usual there's a goody bag to take home afterwards thanks to sponsors Visual Data. Follow BASE at @BASE_org on Twitter for updates as the excitement builds!"
---
---
Talking of the election, we've actually made the effort to read through the assorted manifestos this week, or at least those of the three major parties, to see what mention they make of the crucial elements that effect our business, such as the digital single market, copyright, piracy and others. Tempted as we are to make snide remarks, we'll keep it as straight as possible, away from comment or any political opinion (we've nailed our colours to the mast here before). The Tory manifesto pledged: "Theresa May's Conservatives will deliver the world's most dynamic digital economy, giving digital businesses access to the investment, skills and talent they need to succeed [and] new rules for the digital economy, underpinned by domestic regulation and international partnership. So we will establish a regulatory framework in law to underpin our digital charter and to ensure that digital companies, social media platforms and content providers abide by these principles. We will introduce a sanctions regime to ensure compliance, giving regulators the ability to fine or prosecute those companies that fail in their legal duties, and to order the removal of content where it clearly breaches UK law. We will ensure there is a sustainable business model for high-quality media online, to create a level playing field for our media and creative industries. We will ensure there is a robust system for protection of intellectual property when the UK has left the EU, with strong protections against infringement." The Labour one noted: "We recognise the serious concern about the 'value gap' between producers of creative content and the digital services that profit from its use, and we will work with all sides to review the way that innovators and artists are rewarded for their work in the digital age." The Lib Dem manifesto stated: "[We will] maintain current standards of intellectual property (IP) protection with continuing co-operation on enforcement of IP generated in the UK and working within the EU to ensure the continuation of territorial licensing of rights."
And so, on to what's been selling well during half-term week, and, according to the Official Charts Company's midweek bulletin, Sing is still humming away atop the listing during its second week on release, although the family film is being given a good run for its money by the latest title in the ongoing Underworld franchise, Blood Wars. The vampire film is not far behind the animated tale, the latter still staying strong after having shifted 161,000 in its first week on sale. Underworld, released by Sony Pictures Home Entertainment, has been buoyed by the major's support, which saw it being released in a rather sumptuous O-ring. Commenting on its first few days on sale, SPHE product marketing manager Akinyi Gardiner said: "Fans have really sunk their teeth into Underworld: Blood Wars and we're delighted with its standout performance. The title has surpassed our expectations, across both digital and physical, and proves just how popular the Underworld franchise continues to be."
As mentioned last week, documentary specialist Dogwoof had high hopes for its latest release, Dan Gordon's Best (George Best: All By Himself). And a look at the Official Charts Company's midweek chart shows its faith was not misplaced: with the film sitting at number 35. Best has now overtaken Ken Loach's The Spirit of '45 as Dogwoof's third best week one result, with the SeaWorld-breaking Blackfish next in its sights ahead of the weekend. Commenting on the strong sales, the company's head of home entertainment Daniel Green said: "With Friday and Saturday reports still to come, Best looks set to become our best week one result since 2010's Restrepo - a superb achievement. In an apparently declining market, this is an encouraging indicator that there is still plenty of life in physical formats within the UK indie sector."
Elsewhere in the midweeks, issued at the halfway stage of the week by the Official Charts Company, with Sing and Underworld: Blood Wars at numbers one and two, there are a bunch of further new entries, with xXx: The Return Of Xander Cage a new entry at number three, with a brace of Lionsgate biggies, Hacksaw Ridge and La La Land at numbers four or five respectively. Just outside of the top five, at number six, is eOne's Jackie, while Tom Hardy starrer Taboo, from Studiocanal, is at number 14, with Rings a place further down; two places beyond that is motor racing doc McLaren and, at number 20, is another success for Manga in the shape of Yu-Gi-Oh! The Movie: Dark Side Of Dimensions. Suits Season 6 is at number 29, the first part of Doctor Who's Series 10 outing is at number 33 and the aforementioned Best is at number 35.
---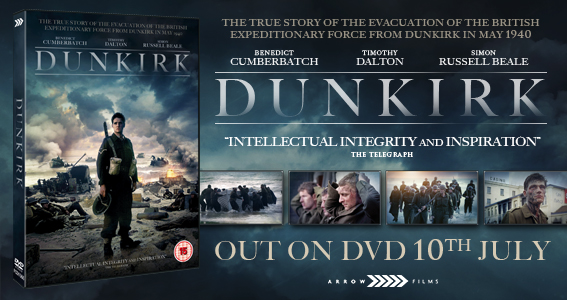 ---
The late May Bank Holiday weekend, as ever, saw scores of comic book fans heading east in the capital, for the bi-annual dressing-up-a-thon that is the MCM London Comic Con. More than 130,000 fans, geeks, nerds, enthusiasts and other genre fans poured through the doors of the venue over the three days, many dressed, as ever, as their heroes (and villains) from the sci-fi, horror and comic book worlds. There was also the usual offering of film-friendly fare on display, both in the stands and in the panel discussions and events around the exhibition hall. Commenting on the event, the organisation's Josh Denham said: "This has been one of our best London events yet," said Josh Denham, event manager for MCM London Comic Con. "From Deadpool cosplay to Beauty and the Beast's Belle, fans turned out in full force and the buzz on the show floor was just incredible. The atmosphere and feedback we've had since, further cements the show's status as Europe's leading comic con and the third largest event of its kind in the world."
One of the films being highlighted at the MCM London Comic Con was The Void, one of the year's best horror releases fro the Signature stable. And it's business as usual for Signature and its sister imprint Precision heading into Q3. This means plenty of quality cast-led commercial films and equally powerful genre fare – providing content that works across different retailers and sectors of the market. The Signature slate kicks off in July with thriller Drone, about a wronged Afghani seeking revenge against a mild-mannered operator of the titular craft thousands of miles away in the US, with Sean Bean starring; while Another Mother's Son, set in wartime Jersey, has the weight of a theatrical release from Vertigo behind it ("it's a remarkable true story, a great genre with a stellar British cast and an impressive marketing campaign to support"said Signature's Emilie Barra); as well as a family friendly prequel in the shape of Red Dog: The Early Years which follows in the wake of its best-selling predecessor; with July rounded off by Bryan Cranston and Jennifer Garner starring in Wakefield. The release is being backed by the former Breaking Bad star himself by way of a London junket. The film, has, Signature's Emilie Barra said, "got a great dark humour to it" and is set to wow UK audiences when it has it's UK premiere at this summer's Edinburgh Film Festival. Final Recall, in August, is a sci-fi actioner starring Blade's Wesley Snipes who returns to our screens as a bad-ass alien hunter. Into September and The Hunter's Prayer is a big budget spy thriller starring Sam Worthington and Line Of Duty star Martin Compston and comes from the team behind Casino Royale and Bourne. Phoenix Forgotten is a Ridley Scott sci-fi horror thriller that has already benefited from a huge US theatrical, and arrives on these shores with plenty of buzz behind it. The impressive quarter ends with First Kill. A Bruce Willis, Hayden Christensen actioner from the team behind box office triumphs such as Escape Plan.
Signature Entertainment sister label Precision, meanwhile, is celebrating not only it's first birthday but a triumphant Q2 which saw trade wide, chart topping hits with King Arthur: Excalibur Rising and The Winter Solider – to name a few. Q3 gets off to a creepy start with US horror The Triangle, about a cult that gets out of hand; with Here Alone, a post-apocalyptic zombie horror ("It's very Walking Dead, and has been shown at all the right festivals," said Emilie Barra) following in its wake, both contrasting with CBeebies franchise School Of Roars making its DVD debut on July 17. July also sees historical actioner William The Conqueror invading our screens. Due in August is President Under Siege, a timely released taut thriller given the current political climate and the same month sees James Caan and Jon Voight seek violent vengeance in western thriller Texas Blood. August ends in style with Emilie Clarke haunting us in gothic horror Voice From The Stone which will perform strongly on the back of the final episode airing for Game Of Thrones the same week. Into September and Escape Room is a Saw-style horror outing, while Roxxy is, as Emilie Barra noted, a "Bonnie and Clyde-style film for our times". Homegrown, Guy Ritchie-esque action comes in the form of Smoking Guns, starring, among others, UK favourite Dexter Fletcher.
---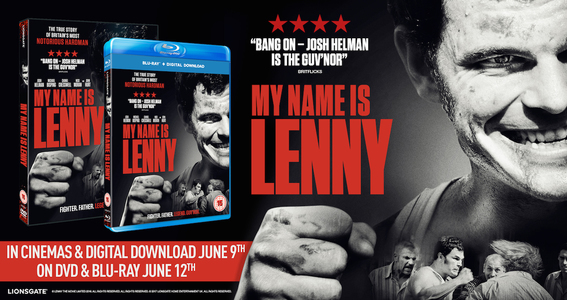 ---
To the Odeon, Leicester Square, where Warner was hosting a special screening of Wonder Woman, the latest addition to its expanding roster of DC Comics-related films. It's got plenty to live up to, with the buzz around the superhero film proving to be arguably the biggest for any of the studio's current crop of comic book films. And, according to our spies at the event, especially those in the all-important and difficult-to-please teenage category, it fully delivers too. With nary a dissenting voice in sight, our 14-year-old junior correspondent said it was the best DC title thus far, a view backed up by most of the reviews. Wonder Woman really does see DC and Warner starting to deliver on the promise of its stable of superheroes and associated characters. As our resident expert Nick Gibbs-McNeil, from kidzcoolit.com, noted: "It's one of the best superhero movies in years – such a fresh addition to the genre. It's as good as the Christopher Reeve Superman movies!" The film has now opened at cinemas, expect the home entertainment bow later in the year.
Also notably airing this week was Kaleidoscope's Beatles documentary It Was 50 Years Ago Today, which had a gala screening in Liverpool, 50 years ago to the day since the iconic album's release. The screening was accompanied by a talk from the film's director, Alan G Parker (Hello Quo), who has undertaken a nationwide Q&A tour over the last two weeks. Kaleidoscope marketing director Adam Sergeant said: "Having received strong reviews, including a number of four and five star ratings from national press, this insightful documentary has really struck a chord with Beatles fans and collectors alike, and has accrued fantastic pre-orders. Alan has been a real trooper travelling all over the UK for us in recent weeks, and will indeed continue to do so until the middle of June. And with full physical distribution from Monday coming, plus it being available to own digitally now and rent from Monday also, we are hopeful of a fitting week one."
Sticking with Kaleidoscope, Monday June 5 sees the release of the film nominated as The Sun's DVD of the Week, the critically acclaimed and BFI supported, Prevenge, released on DVD and BD, which is also available digitally to own as we write and to rent digitally from Monday too. Starring Sightseers' Alice Lowe, who uniquely wrote, directed and starred in Prevenge while seven months pregnant, the company is supporting the release with press, online and social activity, plus a raft of feature PR undertaken by Alice. Presented in complimentary black (DVD) and red (BD) O-ringed packaging, (the design is beautiful, mirrored in the recently released vinyl edition of the soundtrack too), it arrives with a wealth of hugely positive responses from media and the public, and really is one of the year's finest homegrown releases. Kaleidoscope's Adam Sergeant said: "We have been working across Prevenge for several months now and are very proud to have reached this final phase of digital and physical release with more people still talking about Prevenge daily. It's been great fun working with Alice and the team at Western Edge, and investing the right time and energy in this totally unique project to ensure it is was the success it deserved to be."
Also out on Monday is Split, which marks a genuine return to form for director M Night Shyamalan, one proved by its success at theatrical. The title, which follows James McAvoy and his many personalities, comes in assorted SKUs with sumptuous O-rings, with Universal targeting fans of the director and his film, with digital and press support, much of which will play on McAvoy and his many different personalities in the film. Press ads runs this weekend and throughout the week, with a special creative in the Evening Standard on the night before the election too. There's also further press office support. Commenting on its success, product manager Emily Evans said: "Split is a one-of-a-kind thriller and has been a lot of fun (and scary!) to work on. Definitely give it a watch if you think you're brave enough."
---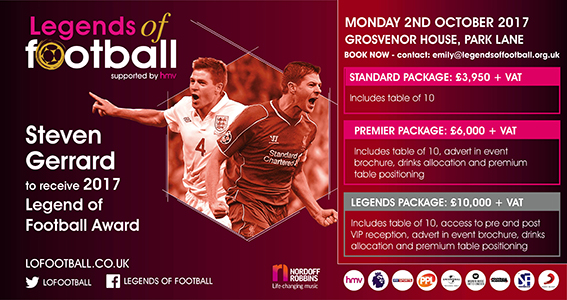 ---
News from the svod sector now and horror specialist Shudder has unveiled a new strand of original content for the service under the banner of Shudder Originals. There are currently a raft of titles in development, including series (one looking at killer Ted's Life, another short form on called Deadwax) and features, including The Blondes, based on an Emily Schultz book, and Riprore, a horror set in LA gangland. First to be released as a Shudder Original is Primal Screen, a documentary with a difference from Rodney Ascher, the man behind the excellent Room 237 doc. "Primal Screen is a gripping, unique horror documentary that's unlike anything we've ever seen and we look forward to presenting it to our members as our first 'Shudder Original,'" says Owen Shiflett, Vice President of Development for Shudder. "At Shudder, we carefully select every new title added to our library to ensure we are giving our members something beyond what is expected. Expanding into original programming is a natural progression for us, and we're proud to further enhance Shudder's offering by bringing our members the vision of emerging and established storytellers who are pushing limits within genre entertainment." Ascher himself added: "Fear, obsession, and people's attempts to understand these things are a particular focus of mine. Shudder was a fantastic partner and they gave me the freedom to dive deep into this new rabbit hole. I'm thrilled to present Primal Screen on a streaming service that showcases an expansive collection of Mario Bava films, a wide selection of horror-documentaries and a great variety of thrilling entertainment."
And as we celebrate the BASE Awards and a big industry awards night, so another one hove into view, with HMV and its chosen charity Nordoff Robbins unveiling the official details for its Legends Of Football fundraiser. As you may have noted from the ad we've had on here recently, the event us due to take place on Monday October 2, at the Grosvenor House Hotel. And this year's recipient of the prestigious Legends of Football award from the night described by Sir Alex Ferguson as 'the best charity dinner in the football calendar", is Steven Gerrard, the former Liverpool and England great. Commenting on the event, Brian McLaughlin, chairman of The Legends of Football, said: "We're proud to be honouring Steven Gerrard on what promises to be an unmissable event. Legends of Football has become one of the biggest and most anticipated charity fundraisers that commands a true heritage within the football calendar - all supported by the football community and fans." Premier League executive chairman, Richard Scudamore, says: "This year we recognise the incredible achievements of Liverpool great Steven Gerrard. Legends of Football is now a permanent fixture in the football calendar and contributes to the fantastic work of Nordoff Robbins. The Premier League is proud to support Nordoff Robbins in its continued commitment to changing the lives of vulnerable and isolated people across the country." Paul McGowan, Chief Executive Hilco Capital, which owns hmv, noted: "We're excited to continue our longstanding association with this outstanding event and help support the fundamental work of Nordoff Robbins. Each year we celebrate the shared passions that exist between football and music - all for a worthy cause." Julie Whelan, CEO of Nordoff Robbins says: "As a charity, we depend on fantastic events such as Legends of Football. We are appreciative of all the hard work that goes into organising such a prestigious event and are grateful for all the funds generated. Every penny raised goes towards supporting the life changing work we do." It really is a cracking night out, for ticket and sponsorship details, go to http://www.lofootball.co.uk.
And we'll end with a story that we inadvertently picked up from Barclaycard, of all places, which looked into the fanatics of Star Wars fans, not least the fact that fans will spend an estimated average of £800 on the franchise in their lifetimes, a figure that swells to more than £2,200 for the superfans. Of that total, DVD and Blu-ray releases are the fifth most popular, with a lifetime spend of more than £100, after cinema tickets (£271.17), clothing, conventions and video games.
"
The deal with Amazon is the final, crucial piece of the puzzle. The scale of this endeavour required a fearless, flexible co-conspirator, and Amazon has shown they have the appetite and vision to help us navigate these semi-unchartered waters. I'm both relieved and excited, which is one of my favourite states of being."
Director Steven Soderbergh after inking a first run exclusive streaming deal with Amazon Prime Video as part of distribution for his new film Logan Lucky in the US. Universal will handle the home entertainment release in a further pact with Soderbergh's new company Fingerprint Releasing.
"We're thrilled to be working with the Fingerprint Releasing team. The combination of a pioneering director, a compelling script and an A-list cast made this an easy decision. We strive to work with partners who bring innovative ideas to our service; with Fingerprint Releasing, Steven is creating a new paradigm for indies which can seriously compete with major studios on director and star-driven projects, and we're excited to support that vision."
Jason Ropell, Amazon's Vice President of World Wide Movies on the same deal.
The latest outing with Johnny Depp as dear old Jack Sparrow, Pirates Of The Caribbean: Salazar's Revenge, hitting the number one slot in UK cinemas in its first weekend of release, taking some £5.2 million. The newly recast Diary Of A Wimpy Kid franchise, The Long Haul, took £1.44 million in its opening frame, the only other new entry being The Red Turtle, with just under £100,000.
The Godzilla Vs King Kong match up continues to wind its way to the big screen, even as the next Godzilla films is shooting. And this week, it's been revealed that a director has been appointed to the new monster mash, with Adam Wingard, he of The Guest and You're Next, among others, lining up behind the camera. The Warner film is due at cinemas in 2019…
Another star has been revealed for the forthcoming New Mutants film, the latest outing for the X-Men franchise. And it's one of the Stranger Things gang, as Charlie Heaton, who played Jonathan Byers in the series, will star as Cannonball in the film, due out in 2018…
Follow us on www.twitter.com/theraygun, especially on the night of the BASE Awards, where we'll probably be live tweeting…
Loads of Wonder Woman stuff from the site that truly knows, kidzcoolit.com, head to this bit to see our junior correspondent Albie on the new Pirates Of The Caribbean film…
Screeching into view very soon…
He's back, complete with Hugh Grant in a fetching get-up…
Soderbergh does the Coens…
Castaway. But on a mountain. With Idris Elba and Kate Winslet.
To subscribe to The Raygun newsletter, please email

info@theraygun.co.uk
with subscribe in the subject matter
To unsubscribe, email

info@theraygun.co.uk

with unsubscribe in the subject
For editorial or advertising queries, contact

tim@theraygun.co.uk