President's Message
by Frank O'Leary
There is only be One
by Mike Grimes
DKV Promotional Video
Hip Dysplasia Coordinator Report
by Jeff English
Training for the Solms - Madas Touch
by Randy Blanchard

Join the DKGNA
Will be available on the DKGNA Webpage
Tyler Smith, Vice-President
Michael Albert, Secretary
Marianne O'Leary, Treasurer
Randall Cherry,
Breed Warden
DKGNA Board of Directors
730-244-2949
Jörg Kaltenegger
DKGNA Director of Testing/Director of Judging Development
Jeff Martin
DKGNA Director of Membership Education
250-809-6665
lafrenz1999@shaw.ca
Tony Dolle
DKGNA Director of Development
615-870-7700
jadolle53@gmail.com
If you wish not to receive this newsletter please email
Newsletter@dkgna.org
to be removed from the list.
President's Message
by Frank O'Leary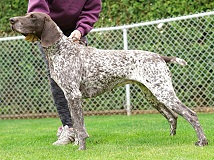 Sadie vom Trocken Bach
As we welcome in June things in the State of Washington are beginning to open up from the pandemic. We are far from back to normal, but stores and restaurants are opening, with limited capacity, and it seems like things are improving.
We are looking forward to resuming testing in the fall and the DKGNA has a busy schedule:
As you all know the spring testing season was cancelled without a Derby being held. The DKV has made it clear that every accommodation will be made to provide a path for the dogs that have not had the opportunity to do a Derby to achieve that rating. Options that have been determined are:
Dogs doing a Solms this fall will have the opportunity to receive Derby ratings for "Nose, Pointing, Search, and Cooperation" simultaneously while being judged for the Solms. The leader's decision to exercise this option will have to be declared prior to the start of the dog's test.
If the dog does not do a Solms or does a Solms but the Leader chooses not to exercise the aforemention Derby option, will have the opportunity to do a Derby in 2021. This is a onetime exception and the age limit will be waived.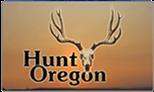 The 2020 DKGNA Raffle is off to a great start. As of this publication more than 25% of the tickets have already been sold. This year you can buy tickets online on the DKGNA website at: dkgna.org.
The 2020 Kleemann was also a victim of the

Coronavirus! At this time the DKV is planning to have both an IKP and the Kleemann in the fall of 2021. The IKP will take place in September, in Hungary. Klub Weser Ems will host the 2021 Kleemann in October. As you can imagine there are a lot of logistic problems that need to be overcome to make this work, not the least of which is securing 150 plus judges for the IKP and then a month later having 120 plus judges for the Kleemann. I am sure the DKV Board of Directors is exploring every option to make this work. Stay Tuned for updates!!
We are optimistic that testing will resume in the fall and look forward to seeing everyone participate. Be sure to review the
DKGNA Testing Schedule and sign up for your fall test ASAP. You should check with your test coordinator to see if there are training days available prior to your test.
We wish all of you and your families only good health!!
~~~~~~~~~~~~~~~~~
There is only One!!
by Mike Grimes
Mike Grimes is a new Founding Life Member of the DKGNA. Mike lives in Harlem, GA. Mike is married, has two children, and four grandchildren. Mike is the General Manager of the Testing Division for Aubrey Silvey Enterprises a company that constructs and test power substations.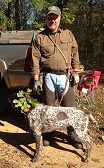 There is only one - first DK. My journey into the Deutsch Kurzhaar World began more than a decade ago as I began exploring the possibility of having a dog that could "do it all". I've had and been around hunting dogs my entire life. My father had beagles and I remember looking forward to every Saturday of hunting season to go chase rabbits. Through my high school years, I was introduced to the Bobwhite and I was intrigued by the pointers and setters I was privileged to hunt behind. My first birddog was a Drop (English Pointer/English Setter mix) immediately after high school. Everything he (Charlie) could do was self-learned or completely instinctive. Through the late 70s and early 80s, quail become more and more difficult to find so my attention went back to the Beagle and years of hunting the seemingly endless supply of rabbits while occasionally trekking along with friends in search of quail. Walking all day and finding a single covey was considered a successful day. My beagles and birddogs were special to me in their own way but by old school standards they had to remain working dogs and could not be considered pets in any way.
Other than hunting, their entire life was to be spent in a dog pen with our main interaction being feeding time. Eventually, even rabbit hunting opportunities waned so I gave my last beagle pack to friends who were retired and had time to hunt them much more than I did.
Several years passed and we always had yard dogs for pets but how I longed to have a "hunting dog" once again. Through that period, I focused on Deer and Turkey hunting, those things I could do without a dog, so I thought. My son was in college and purchased a lab puppy. She is a sweetheart and was an incredible duck dog. As the internal longings for a hunting dog of my own burned hotter and hotter, I considered the possibilities of getting a lab. I thought it would be great to have a retriever for ducks and doves as well as a good pet. Almost miraculously, we began seeing and hearing bobwhite quail on property we deer hunted. I began to wonder if indeed the quail might make a comeback and if that were the case, perhaps I should consider a pointer or setter. Decisions, Decisions. That's when it happened……………. My son has a friend whose father was guiding at the time in Kansas. He suggested I look into a creature called a Deutsch Kurzhaar. I remember struggling with the pronunciation and even remembering the name. "What the heck is that" I asked.
My research led me to the NADKC website where I spent nearly a year reading about the German testing requirements and gazing at those beautiful pictures of staunch points, retrieves and tracking. I knew that was the dog for me, (us).

Click here to continue reading......
~~~~~~~~~~~~~~~~
DKV Promotional Video
English Version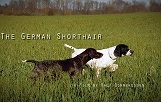 The English version of the Deutsch-Kurzhaar Verband Promotional Video has been released. It is an excellent video that can be used by all DKV Clubs to promote the breed. The video was the idea of Hubertus Krieger, the President of Club Schleswig-Holstein. Hubertus over saw the production of the video and he and his team worked diligently to plan and produce the video.
The DKGNA has its fingerprints on the video. Hubertus Krieger is a member of the DKGNA and has Judged and conducted Judges Seminars for us. Michael Hammerer, DKV President, appears in the video and number of times and is a Life Member of the DKGNA. DKGNA member Holger Hensel's young female Katy vom Riverwood appears in the field and pointing work (3:10-3:47; 18:17-18:25; 18:29-18-31; 18:35-18:41). Scott Jacob, DKGNA member from Utah, is the owner of Ungaro vom Trocken Bach who appears in the field and pointing work (18:20-18:25; 18:29-31;18:35-18:41). Frank O'Leary, DKGNA President, assisted by reviewing and editing the English translation prior to the voice over.
The video is the first in a series that is planned by the DKV. Others to follow include "Preparing for the Derby, Solms, and VGP". Each of these videos will be invaluable for DKGNA members as they test through the DKV system.
A special thanks to all the people that endeavored to make this film successful. Click the image below to view the video: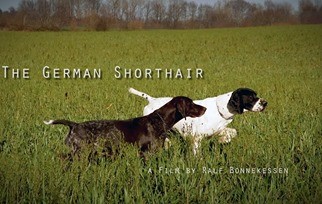 ~~~~~~~~~~~~~~~~
Hip Dysplasia Coordinator Report
by Jeff English, DVM
As of 25 May 2020, the following DKGNA DK's have been evaluated:
Catja von der Niederheide 0951/18 HDA-1

Berlin vom Hochland 0856/18 HDA-2

Briar von den Seiben Sohnen 0347/17 HDA-2

Isobel vom Hidden Creek 0047/18 HDA-2

Braya von Hochland 0859/18 HDA-2
The process has been working smoothly, to date, with prompt results from Germany. I would like to remind everyone that positioning is very important when obtaining optimal radiographs, so please go over the results with your veterinarian before he/she reverses sedation on your dog, and also ensure that the required data is on the radiograph. Keep in mind that although I do need your original Ahnentafel for signing when results are in, you can email me good jpeg images (both sides) of the Ahnentafel when you send the radiograph, and as soon as I have payment confirmation, I can send the data on to Germany.
~~~~~~~~~~~~~~~~
by Randy Blanchard

Just like the previous article we are covering topics that books do not mention. One thing that is never mentioned when discussing a force fetch program is failure. What happens when a dog puts up resistance and begins to shut down? This occurs more often than you would think especially with European blood lines. When you see the signs of rejection you must modify or change what you are doing to fit the needs of the dog and at the same time achieve your goals.
Failure is usually caused by not understanding what is involved in training or not being able to read the dog. There are four stages to training. Explain, force, praise and test. Knowing the stages will make you a more thoughtful, supportive trainer. The stages allow the trainer to focus and takes away confusion. You normally begin a lesson with the explain stage. You are concentrating on one thing and you will not move forward until the dog understands what you expect of him. Now you move right into the force stage. If there is resistance or the dog shows signs of not understanding swing right back into the explain stage. If the dog understands force push right ahead into praise. Finally, you need to know if the dog understands the lesson which is the reason for the test stage. During a lesson you can switch back and forth to any of the stages. For instance, if you encounter difficulties in the force you can immediately swing into a stage that will support the dog like explain or praise. Or in the testing part of a lesson you may have to move back to the explain stage. You change stages depending on the reaction of the dog.
Knowledge of the four stages of training will prevent falling into a training trap. A trap is when a lesson goes wrong and the trainer does not react quick enough. The lesson spirals out of control causing damage to the dog. The stages allows the trainer to see a problem before it starts and to take corrective measures.
Force is a two-edged sword which can either make or break a dog. Too little force can be just as damaging as too much force. The main problem caused by two little force is disrespect. A dog that is disrespectful will not follow commands and they are a nuisance to be around. They can also develop neurotic behaviors as their owners tend to nitpick them to death. Too much force can create permanent damage and end the hunting career of any dog.
If you want to be successful as a trainer you must understand how and why you are applying force. There are only three reasons that a dog will disobey a command. Disobedience, confusion or making a bad decision. You can only correct for disobedience. If you apply force to a dog that is confused or who has made a bad decision you will damage the dog as he does not understand why you are hurting him. Examples:
Disobedience – you ask the dog to sit and the dog refuses.

Confusion – The dog has been taught to sit and now you want him to whoa. On the command whoa the dog sits.

Bad decision – a young dog is doing a blind retrieve in water. Several feet in front of him a duck lands and swims off to the left of the dog. The young dog decides to swim after the duck and forget about he blind. I have seen this happen.
This is why you must teach the dog that he is responsible for being disobedient. A dog that understands this concept will take the correction and you will not cause any damage as long as the correction fits the crime.

The Deutsch-Kurzhaar Club North America looks forward to our second year as a member of the DKV and looks forward to becoming a trusted and vibrant promoter of the Deutsch-Kurzhaar in North America.
The DKGNA Board of Directors continues to work hard to position the club for success. It is our hope that the DKGNA will be a model club where DK enthusiasts can work together to educate all interested persons in the techniques of training, breeding and caring for Deutsch-Kurzhaar dogs; to conduct tests; to promote responsible breeding of DK's; foster, improve, promote, and protect the DK's in North America; and promote the interest of wildlife by fostering ethical hunting and the conservation of game through educational programs, the use of properly trained hunting dogs, and other means.
In an effort to promote youth participation in the DKGNA the Board of Directors has established a special category for members 17 years of age and under. These Youth members will pay half of the regular dues fees and be non-voting member same as family members.
To become a member of the DKGNA please complete the membership application form by clicking – Membership Application. This fillable form will work in you Internet Explorer or Chrome browser, it will not work in Fire Fox. You can submit electronically and you will be billed and can submit payment through PayPal. You can also print your application, enclose a check, and mail the package to the address on the application.
~~~~~~~~~~~~~~~~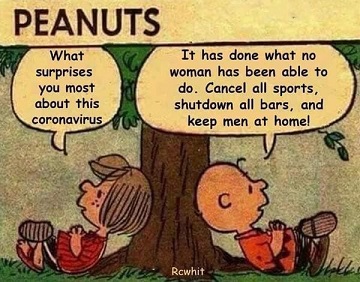 Reproduction of any contents by permission only