OCHN Mission
Inspire Hope
Empower People
Strengthen Communities
Annette Downey delivers first Director's Report
Achievement award winners honored at conference
Six Oakland County residents were honored with OCHN 

Achievement Awards during the "Your Voice, Your Value" conference.
Suicide prevention awareness: one conversation can save a life
Youth crisis unit team launched
Oakland County Youth Mobile Crisis team b
rings help to children and youth in the community who are covered by Medicaid or are Medicaid eligibile. 


Community partners recognize minority mental health month
OCHN to host annual plan forum
OCHN is hosting an interactive forum outlining its FY 2018-2019 annual plan and budget forum on Tuesday, August 28th from
4-6 p.m.  
Celebration recognizes September as national Recovery Month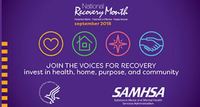 OCHN is hosting its 11th Annual Recovery Month Celebration recognizing substance use prevention, treatment, and recovery.
Grand opening ceremony embraces community collaboration
OCHN celebrated the official grand opening of its adminstrative offices in Troy with a resource fair, guided tours, and recognition of the buildings use for valuable workshops, trainings, and forums. 
Walkers needed to join OCHN at 2018 NAMI Walk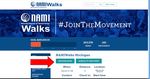 OCHN is recruiting community members to join them at the 2018 NAMI walk on Saturday, September 22nd. #jointhemovement.
OCHN chosen for national study
The U.S. Department of Health and Human Services visited OCHN for a study indentifying innovative programs for pre-booking, jail diversion models. 


DIA holds art workshop for vets
Oakland County veterans are invited to attend two art workshops at the Detroit Art Institute (DIA) on Friday, September 14th and Friday September 21st.


Get the facts before you vote

Do your homework before you vote because it really does matter. 
Join the Begin Ending Stigma Team (BEST) in creating a stigma-free culture and promoting a person-first culture. Take the "Cure Stigma" quiz.
Join OCHN's Advocacy Groups