Tickets $15 in advance | $18 at the door | $5 Arts for All PDX
Spring has sprung and the energy is electric. So much is happening
!
Urban Tellers® | Immigrant & Refugee Edition
Friday, April 14th in Bend, Oregon!
Lawrence Howard, Armchair Adventurer
Nansen of the North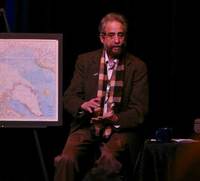 This show received rave reviews at its premiere in Portland and now we're bringing it to the Cascades Theatre in Bend!

Before Amundsen, before Scott, before Shackleton, there was

Fridtjof Nansen, the great Norwegian, the Father of polar travel, the one who showed them all how it could be done. Adventurer. Scientist. Explorer. Humanitaran. Nansen, who made the first ever crossing of Greenland on ski. Nansen, who locked his ship in the Arctic ice and tried to drift over the Pole. Nansen, who famously said that it is better to go skiing and think about God than it is to go to church and think about skiing. Join us in Bend for a brand new installment in the Armchair Adventurer series: Nansen of the North. Bob Hicks of Oregon Arts Watch wrote a beautiful review, Fridtjof Nansen's Polar Express.

Read it here

. Audience member, Holly Wenger, told us, "I was completely engulfed by the story and mesmerized by Lawrence's spectacular delivery. Loved the historic photo montage to peruse pre- or post-show. Great evening. Go see this show!"
Storytelling Workshops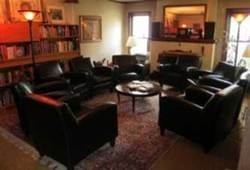 There are two workshops coming up mid-April and there is limited space still available in each. There's one spot left in our Art of Personal Narrative workshop that meets on Tuesdays, starting April 11th. This workshop culminates in an Urban Tellers show on May 5th. Check out the prerequisites and then give us a call.
On April 12th, we're offering a 2-hour Storytelling Starter in the evening from 7-9 p.m. We'll offer this again in the fall, but it's your last chance this season. Fun. Fast-paced. Interactive. No performance.
Narrative Network

Join the Narrative Network and help Portland Story Theater share great stories, build genuine connections in our urban community, and have a great time doing it!
April 13 Networking Event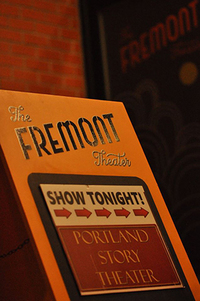 Network with Travel Portland at the Fremont Theater, Portland Story Theater's new home in NE Portland's Alameda neighborhood. Portland Story Theater's vision to advance, inspire and expand our community narrative comes alive one story at a time at the Fremont Theater. Enjoy appetizers, no-host beverages and a tour of this beautiful event venue.
Cost to attend: Partners and Narrative Network $10 in advance, $15 at the door, Non-partners $15 in advance, $20 at the door.
Note: Narrative Network, when you RSVP, enter Portland Story Theater.
Portland Story Theater's 2016-2017 Season is generously supported by The McIvor Family Charitable Fund; Tonkon Torp; Diane Ponti and Ward Greene; Polk Family Charitable Fund; Dana and Steve Dennis; members of the Portland Story Theater Board, Founding Circle, and Narrative Network, and many other individual supporters, as well as by the Oregon Community Foundation; The Collins Foundation; James F. and Marion L. Miller Foundation; Meyer Memorial Trust; The Kinsman Foundation; The Autzen Foundation;
NW Natural Gas; and
The Oregon Cultural Trust. Thank you!
Photo Credits: Kelly Nissl: stage at the Fremont,
Scott Bump: Fremont Theater, Nansen,
O'Dubhda: Portraits, Story House Workshop Studio