PWDA LinkUp
advocacy
 education
information
The newsletter of People with Disability Australia Incorporated
This Election edition of LinkUp is about the upcoming Federal Election. Voting is an important democratic right for all of us and this edition contains
our four key messages
for the 2013 Federal Election. People with Disability Australia's election platform focuses on sustaining the NDIS, ending the barriers, stopping the abuse and making the Convention real, as realised through the National Disability Strategy.
We have taken a nonpartisan approach in developing this edition of LinkUp as well as our campaign strategy. This edition contains statements from the major parties on their respective disability policies in order to help you make an informed decision on Election day. We have also included information on accessible voting.
PWDA's high profile work on the levy for the National Disability Insurance Scheme shows the power of political action.  This, along with the members' decision to move to online membership at last year's Annual General Meeting is changing the whole way we do business.   Our move to online membership will also change the way we communicate with members so please also take a few minutes to respond to our
Members Survey
and tell us how you would like to communicate with us in these new ways.
Fiona Given
Guest Editor PWDA Director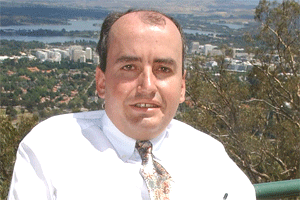 This is a vital election for all of us as we work to consolidate the political consensus and reforms around disability driven by thousands of advocates across Australia over the last few years.  We cannot imagine that the journey is over, but we can say it is the end of the beginning with disability back on the political map in a way that none of us imagined just five years ago. 
People with Disability Australia was started in the International Year of People with Disability in 1981 so we know how easy it is for disability to fall off the map.  That is why we have been out there in the lead up to this election working hard and fast for you. 
We have developed a
PWDA Disability Election Platform 2013
with four priorities and these are enclosed with this edition.  These are to Get Real on Jobs (increase the employment levels of people with disability), Deliver DisabilityCare (Build a sustainable, person-centred NDIS), Stop the Abuse (Embed a holistic strategy of prevention, protection, prosecution and partnership) and Make the Convention Real (implement the National Disability Strategy).  They recognise that DisabilityCare is not the silver bullet that fixes everything in one go. 
We have visited more than 30 candidates, Members and Senators, including people in leadership positions from The Liberal Party of Australia, the Australian Labor Party and The Greens.  We have started a petition on change.org to reframe the discussion on jobs.  We have held seven social media forums since January 2013 to build a community conversation. We have published articles online and in the newpapers.  We have given dozens of media interviews and spoken at many events, from the ACOSS election launch to the ABC Peoples Parliament. By the time you get this edition of Link Up, we will be 
shaping up to hold a Q&A style forum
bringing together the disability community and candidates in a conversation about the future.
The next steps are for YOU.  This edition of Link Up contains information about how to get involved as well as statements from the parties.  We know now that the disability community is a force to be reckoned with, so enrol to vote, chat to candidates on all sides, find out where they stand, help the candidate you identify with, comment on articles, get out on social media and ring talkback radio to say where you stand. 
Most of all encourage your friends and allies to
join PWDA
- its online, easy and it's free. The online membership strategy agreed by you last year is delivering results.  Over the last twelve months PWDA has experienced a 210% increase in membership.  That's great news and it also means that we've got some important decisions as we move from a paper based model to an online model.
The Board feels LinkUp cannot continue in the same form as before but we want your views about different ways we can provide information in future through a survey that is part of this edition. 
There are millions of us and the future is ours if we continue to work hard and make a solid case to the Australian people.
Craig Wallace
PWDA President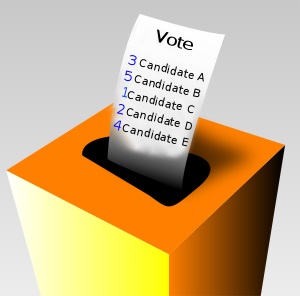 Voting in the 2013 Federal Election is important. It's your chance to make your voice heard about who you want to represent you in Government. Election Day for this election is Saturday 7 September 2013.
Please note that you can only vote if you have already enrolled to vote. The electoral roll closed on 12 August 2013 for this election. If you have not enrolled to vote before this date, you cannot vote in this election. However, you should enrol now to make sure you don't miss out on voting next time, or in State or Local elections, or in Referendums. If you are enrolled and you don't vote, you will receive a fine from the AEC, because voting is compulsory in Australia.
Telephone voting is new at this election. You can choose whether to use telephone voting, or whether to vote (with assistance, if necessary) at a polling place or via a Postal Vote.
To make use of telephone voting, you must register. You can register by calling 1800 913 993 after the 19 August 2013, and up until 12pm (AEST) on election day, 7 September 2013. You will select a 6-digit numerical Personal Identification Number, and be given a Blind and Low Vision registration number. These numbers will be sent to you, and you can choose whether to receive these numbers by email, telephone call, SMS, or post.
When you call to make your vote, these two numbers will ensure the anonymity of your vote. The voting assistant who will fill out your ballot paper will also be supervised to ensure your vote is cast in accordance with your wishes. You can call to cast your vote any time between the 20 August 2013 and the close of polling at 6pm (AEST) on the 7 September 2013.
The list of polling places released on the AEC website includes some guidance as to the accessibility of different polling places. 'Yes' refers to fully accessible polling places; 'No' refers to polling places which are inaccessible, especially to wheelchairs; and 'Assisted Access' refers to those which are partially accessible or accessible with some assistance. In the case of 'assisted access,' some of the essential requirements for accessibility are not fully met, but access for wheelchairs and other people with disability is possible with assistance.
Examples of partially accessible features include:
Ramps steeper than 1 in 14 (4.1 degrees)
Handrails that are only one side of steps/ramps
Steps greater than 3mm in path of travel
Doors narrower than 850mm but greater than 740mm
It is worth noting that the assessment of accessibility is taken from the street to the polling place, as well as from specified off street parking to the polling place (if available). All early polling places have also been assessed for accessibility and details about these are available on the AEC website.
Please note that if you are enrolled, you are entitled to vote.  
There are a range of different options if you cannot attend a polling place in your electorate on 7 September 2013.
If you can attend a polling place outside your own electorate but within your own state, you can cast an absent vote at any polling place.
You might be offered 'how-to-vote' cards as you enter the polling place, but you do not have to accept them. You also do not need to follow the 'how-to-vote' card, even if you want to vote for the party who produced it.


You might have heard a lot of information about preference deals between parties. It's important to know that the Australian electoral system allows you to specify your preferences.  This is why you must number all the boxes on your House of Representatives ballot.

In addition, if you number all the boxes below the line on your Senate ballot, your preferences will override the preference deals created by the political parties. These deals only apply to those who vote above the line. Some ballots are very big, so it might be a good idea to plan your vote ahead of time to avoid accidentally invalidating your vote. www.belowtheline.org.au is a website that can help you prepare.


This year, the big political parties are sending out Postal Vote Application forms with their political party materials. This has been quite confusing. To clarify, you do not have to use this form to vote. If you do want to use this form, you can send it back to the political parties, who are then obliged to forward these votes to the Australian Electoral Commission. You can also send it directly to the Australian Electoral Commission, or upload it via the website. Visit this webpage for more details.


If you make a mistake, you can always ask for a new ballot paper.


You can take your own pen or pencil if you would prefer.
You are invited to join us at our 2013 Election Platform launch and Disability Q&A with Tim Ferguson and special guest panellists Senator Mitch Fifield, Senator Rachel Siewert and Senator the Hon Jan McLucas.

 

On Friday 30 August, come along to this event to ensure the voices of people with disability are strongly represented during this election period and into the future.  Follow the conversation on twitter using hashtag #pwdaqanda

At this Q and A - you ask the questions!
Please submit your question when you RSVP.

 

Please ensure you RSVP as soon as possible
 as there are limited places.

 

Please advise of any access requirements
 (Auslan interpreters etc) or dietary requirements.

 

 

 

Where:

Mercure Hotel, 818-820 George Street

               Haymarket Sydney NSW

 

When:

  5.30pm for a 6pm start (AEST)

               Friday 30 August  

RSVP: 

Pete Darby, Projects Liaison Officer.

               Telephone (02) 9370-3100 or 

               Email

peted@pwd.org.au    

The event will be followed by light refreshments.

 

 

Photograph of Tim Ferguson
Credit: James Penlidis






If you can't make it in person, you can still participate.
Twitter:
        Follow the conversation on Twitter using hashtag #pwdaqanda
On the Panel
Senator Mitch Fifield - Shadow Minister for Disabilities, Carers and the Voluntary Sector and Manager of Opposition Business in the Senate


Senator Rachel Siewert - The Australian Greens Spokesperson for Family Community and Disability Services
Senator the Hon Jan McLucas - Senator for Queensland, Minister for Human Services
Joan Hume - Founding and Life Member of People with Disability Australia; Former Director of PWDA; and recipient of the Medal of the Order of Australia (OAM) for services to people with disability


Sam Connor - Member of People with Disability Australia; Member of NDIS Expert Committee on Workforce Development and Sector Capacity; and Member of the Ministerial Advisory Council on Disability WA


Craig Wallace - President of People With Disability Australia; Deputy Community Co-chair of the NDIS Expert Committee in the ACT; Member of the Leaders for Tomorrow Advisory Group; occasional opinion editorial commentator for ABC Ramp Up and recipient of the Centenary Medal for Services to People with a Disability
In our 2013 Federal Election campaign People with Disability Australia focuses on a socially just, accessible and inclusive community using four key messages to the next Australian Government.  

These are:
Craig Wallace
PWDA President
Last year at the Annual General Meeting members agreed that membership of PWDA should be available online, easily and free.
This change has been very successful and PWDA now has many more members than before, most of them online.
Many organisations with online members are moving from hardcopy publications to online publications.
PWDA will continue to provide E-Bulletin in a hard copy format to people who request it each year but we are looking for sustainable ways to provide information to members.
The level of response to the survey and the feedback we receive will help us make some important decisions about how we provide information including alternatives to LinkUp in its existing form.
Craig Wallace
PWDA President
We invited the Liberal National Party, the Australian Labor Party and the Australian Greens to contribute their perspective about what changes are needed in relation to disability. Their responses can be found below.
There are a lot of political parties in this year's election, including a number of new parties. To help you navigate your choices, we have scoured each party's website for signs of a disability policy. Less than 20 of the 54 registered parties mention disability, and as you can see below, many of these are in passing.
Has a brief policy focussed on disability, and also discusses disability in relation to their housing and euthanasia policies.
Have an extensive set of policies in relation to disability, carers and Seniors.
'Disability and Ageing' policy is focused on 'senior citizens'.
Health policy focussed on including the voices of people with disability and carers in the rollout of DisabilityCare
Single mention of disability is in acknowledging the vital role of Carers in the management of our senior and disabled residents.
Extensive discussion of disability across numerous policies
Two mentions of disability in their policies: one in relation to their pro-life position, and the other in relation to health.
Extensive and quite comprehensive policy regarding disability.
Extensive and quite comprehensive 'Disability Support' policy, focussed especially on care.
Mentions disability once, specifically in relation to the introduction of driverless cars.  
Single mention of intellectual disability, specifically in relation to training and employment.
Single mention of disability is in relation to their position on Digital Rights Management.
Comprehensive and specific disability policy.
Expansive policy on disability.
If you would like

advocacy support

call us on 1800 422 015 
Bundaberg Region – Luke Gale
Office hours: Mon-Fri 11am–4.30pm
PO Box 1630 Bundaberg QLD 4670

Fraser Coast Region – Rhonda Perkins
Office hours: Mon-Thurs 9am–5pm
PO Box 3295 Hervey Bay DC QLD 4655
Logan City Region – Tracey Moffatt
Office hours: Mon-Thurs 9am-5pm
PO Box 62 Kingston QLD 4114
Mt Isa and Lower Gulf Communities – Valerie Brown
Office hours: Mon-Fri 9am–5pm    
PO Box 1615 Mt Isa QLD 4825
Sunshine Coast Region – Grace Stevenson
Office hours: Mon-Fri 9am–5pm
PO Box 21 Buddina Post Shop Buddina, QLD 4575
Southern Highlands and Southern Tablelands Regions – Gareth Elliott
Office hours: Mon–Thur 9am–5pm
PO Box 1254, Bowral NSW 2576 
Sutherland Shire – Cath Posniak
Office hours: Mon–Thur 9am–5pm
PO Box 616 Sutherland NSW 1499
Queanbeyan Region – Lynette Russell
Office hours: Mon–Thur 9am–5pm
PO Box 615 Queanbeyan NSW 2620
People with Disability Australia Incorporated (PWDA) is a national disability rights and advocacy organisation. Our membership is made up of people with disability and organisations committed to the disability rights movement.

PWDA was founded in 1981, the International Year of Disabled People, to provide people with disability with a voice of our own. We have a cross-disability focus and represent the interests of people with all kinds of disability.

As a non-profit, non-government organisation we depend on public donations, bequests and fundraising activities to maintain our commitment to improving the lives of people with disability. As a deductible gift recipient, all donations of $2 or more are fully tax deductible. Your tax deductible donations support the work of PWDA. If you are able to support us, please visit pwd.org.au/take-action/donations.html
PWDA conforms to the Privacy Amendment (Private Sector) Bill 2000, which came into effect in December 2001, the National Privacy Principles issued by the Australian Privacy Commissioner and the Spam Act 2003. LinkUp is distributed by email. You have provided us with an email address. This email address will be used only for the purpose for which you have provided it and you will not be added to any other mailing lists unless you specifically request that this be done. Your email address will not be disclosed without your consent.
You can have your email address removed from the mailing list for LinkUp by sending an email to
pwd@pwd.org.au
or by clicking on the "Unsubscribe / Change Profile" link at the very end of this LinkUp.  This LinkUp contains links to websites. We cannot be held responsible for the privacy practices (or lack thereof) or the content of other websites.
If you would like to receive LinkUp in an alternative format or have an enquiry, please contact PWDA by email pwd@pwd.org.au or on one of the numbers listed below.

People with Disability Australia Incorporated
PO Box 666 Strawberry Hills NSW 2012
Phone 02 9370 3100, toll-free 1800 422 015
TTY 02 9318 2138, toll-free 1800 422 016

PWDA publishes items contributed by other organisations at our discretion and we do not take responsibility for the promotion and advertisement of events arranged by other organisations.