BVA, TRUST MOVE CLOSER
LIZ BALES CHIEF EXEC FOR BOTH
UK GETS CREATIVE
FIGHTING FUND FOR MAJOR AD CAMPAIGN…
…THEN ISPS WILL WRITE TO ILLEGAL FILESHARERS
FACTORY GOES INTO OVERTIME
SIGNATURE MAKES MARK
HOME ENT KEY PART OF BFI SCI-FI SEASON…
…AND NETWORK'S PULLING STRINGS TOO
NEEDS MUST FOR EONE…
…AS IT PLANS ANOTHER RAID
LIONSGATE'S DE NIRO SET TO MAKE A KILLING…
MAKING A NOISE ABOUT THE QUIET ONES
COAST ARRIVES ON THESE SHORES
AMAZON PRIMES MORE KIDS' CONTENT
NOTHING DOING FOR FREMANTLE
UK IMPRINTS SCORE IN ITALY
THIRD WINDOW KICKS IN…
QUOTE OF THE WEEK
AT THE MOVIES
TWEET OF THE WEEK
TRAILERS OF THE WEEK
---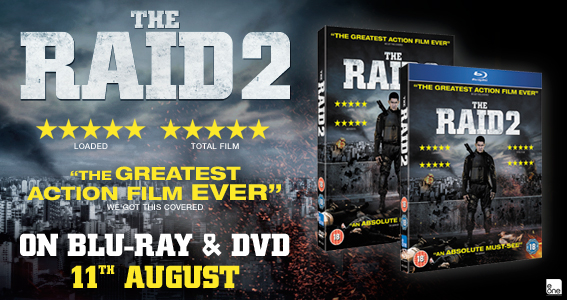 ---
If you can't read this newsletter or see the ads, please click
here
It Was A Good Week For… Fox, smashing the $3 billion mark at cinemas around the world in 2014…
It Was A Bad Week For… Anyone working to a midnight embargo…

After fine tuning of the details and a lengthy consultation period as well as a little speculation, the future of the BVA and Industry Trust was unveiled this week, with the two joining forces to work together, under the same roof in Soho Square, with their back room functions becoming more closely entwined. The two will, however, maintain their separate ideals: the former to promote video and provide authoritative research, the latter to educate the public about the importance of copyright, promoting legal ways to watch content, via, among other things, its findanyfilm.com site. The plan secures the future of both organisations and their work going forward. Liz Bales will become chief executive of both, while former BVA director general Lavinia Carey will maintain a lobbying role for the industry as a consultant. The BVA will also "reinvigorate" its annual awards ceremony. Commenting on the announcement, BVA chairman Robert Price said: "With a backdrop of a transitioning landscape of the home entertainment industry, the BVA will take a decisive step forward to promoting the benefits of the sector, communicating with consumers about the ever-popular consumption of film, TV and video within the home and on the move. The integration will benefit both organisations, allowing a closer working relationship that will no doubt prove successful for both."

In further comment on the move, Industry Trust chair Brian Robertson said: "The amalgamation of the BVA and Trust administrative functions will allow these exceptional organisations, and teams, to continue doing what they do best; maintaining the high standards of delivery to their respective objectives, whilst simultaneously delivering cost savings to their member organisations." New chief executive at both organisations Liz Bales said: "I'm looking forward to taking on the challenge of driving two distinct and successful industry bodies through this period of transition, with two separate, if not dissimilar, remits. This integration will allow the two bodies to flourish and to meet the high expectations of their members."
---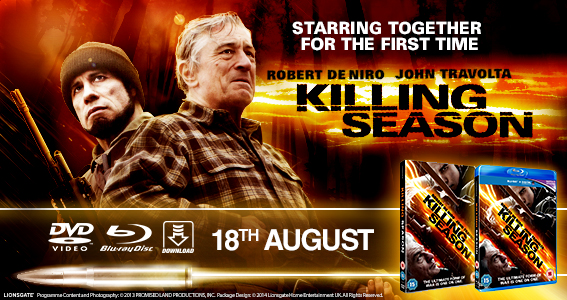 ---
In other big news from this sector (and the reason we're late, as the news was embargoed but was too good to wait for almost a full week to talk about) is the news that assorted industry bodies spanning the entertainment business, ISPs and the government have revealed the much-talked about Creative Content UK initiative. It offers a two-pronged assault against copyright theft. Firstly it will launch an advertising campaign in the spring of next year aimed at educating the public about the importance of copyright, its value and benefit. It will be funded by the assorted groups backing it, as well as the government, which has pledged £3.5 million for the initiative. This will be followed by the second wave of activity, which will see ISPs contacting their customers if they believe their accounts have been used to infringe copyright. It will advise them that illegal filesharing may have taken place and direct them to legitimate sources. A wealth of people have commented on the plans. On the political side, Vince Cable, Business Secretary said: "The creative industries in the UK are one of our brilliant global success stories. We have unrivalled creativity - from record breaking musicians to box office films - that excite and inspire people all over the world. Yet too often that content is open to abuse by some who don't play by the rules. That is why we are working with industry to ensure that intellectual property rights are understood and respected. Education is at the heart of this drive so people understand that piracy isn't a victimless crime - but actually causes business to fail, harms the industry and costs jobs." Sajid Javid, Culture Secretary, said: "The Creative Sector is a key driver of the UK economy contributing £8m to the UK economy every hour and underpinning over 1.5m jobs. Copyright is the foundation on which the Creative industries stand and we must ensure it remains strong and continues to support the growth of the sector. The alert programme shows industry working together to develop solutions which support the long-term health of the UK's creative industries. It will play a central role in raising awareness of copyright and pointing people toward legal ways to access content and I welcome this effort."
ISPs behind the initiative include BT, Sky Broadband, TalkTalk and Virgin Media, while the likes of the MPA and BPI are also heavily involved too. The MPA's Chris Marcich said: "It is fantastic that the UK creative community and ISPs have come together in partnership to address online copyright infringement and raise awareness about the multitude of legitimate online services available to consumers. We are also grateful to the UK Government for backing this important new initiative. This is just one piece of the overall approach to tackling illegal online infringement and promoting the importance of copyright. This will enable consumers to receive the best possible user experience and sustains the UK's creative community and economy, incentivising the creation of new movies and other creative content." Geoff Taylor, Chief Executive of the BPI said: "This landmark initiative marks the first time that entertainment companies, broadband providers and the Government have come together in a major campaign to engage consumers through their passion for music, film, TV and other content and to support them in enjoying it safely and legally online. It should mark a real step forward for digital entertainment in the UK." John Petter, CEO BT Consumer, said: "BT is committed to supporting the creative industries by helping to tackle the problem of online piracy while ensuring the best possible experience for its customers. That's why we've worked very hard with rights-holders and other leading ISPs to develop a voluntary programme based on consumer education and awareness which promotes the use of legal online content." Lyssa McGowan, Director, Sky Broadband, added: "As both a content creator and ISP, we understand how vital it is to tackle online copyright infringement in order to protect future investment in content. As a result, we're pleased to be partnering with the MPA, BPI and other major internet providers to help make consumers aware of illegal downloading and point them towards the wide range of legitimate sites where they can enjoy great content. We look forward to working with our partners to provide useful guidance for our customers on the issue and, in doing so, help support Britain's creative industries."
---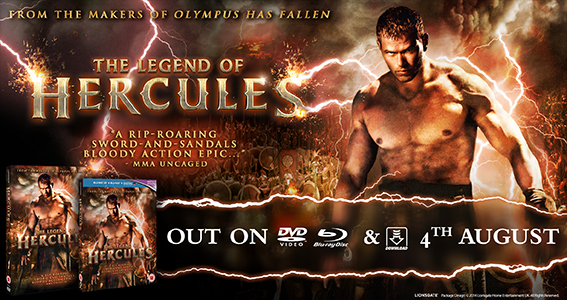 ---
Before we go on to some of the week's key events, it's worth noting the performance of a couple of titles this week. Firstly, The Hooligan Factory arrived on physical formats this week after its staggered release. And it's all kicked off for the Brit hoolie flick, which is part of Universal's ongoing local acquisition strategy. Senior product manager Mike Hewitt said: "With such a unique and fresh film, we are very happy with the week one result on The Hooligan Factory, currently riding high in the Top Ten on OCC. The five-week, innovative multi-platform release began back in June with Live Stand-up Comedy Preview screenings (featuring Dapper Laughs, Joel Dommett and Russell Kane) being broadcast to cinemas nationwide which generated a fantastic level of awareness and buzz across all Social Media channels. Further marketing highlights included an integration with Billy The Fish strip in Viz Magazine across two successive issues, and a strong and interactive #UnleashTheTash beermat campaign which ran throughout the World Cup - all of which has helped the film convert extremely well on both physical and digital sales."

Thriving independent Signature is now firmly ensconced in its new offices in the heart of London's West End, a stone's throw from other key industry players, and it has further cause for celebration this week. Its family title Phoebe In Wonderland should break the 5,000 barrier in its first week, no mean feat for a title in this arena with no theatrical release behind it, while new marketing supremo Kaz Mills is now settling in to her role having just taken up the reins at the company. Mills said, "it's been great to see the fantastic performance of Phoebe in Wonderland within a week of my arrival at the company – proving there is significant life in the DTV market (even in this weather). This result is testament to the vision and hard work of the incredibly creative team here at Signature – and we look forward continued success throughout Q3."
To the BFI on London's Southbank, for the launch of its forthcoming ambitious sci-fi season, Days Of Fear And Wonder, a three month-long event that spans all the organisation's many arms. It was heartening to see the BFI's video operation at the heart of the proceedings, with a raft of releases tying in with the event, running alongside the season's screenings – more than 1000 of them across 200 venues around the UK. The BFI's releases are impressive, running through August – children's series The Boy From Space as well as classic BBC series The Changes – September (a Children's Film Foundation sc-fi collection which includes the much requested Glitterball), October (the hugely sought after Out Of The Unknown, which boasted the involvement of the likes of JG Ballard in its six-year run from 1965, as well as Out Of This World, its precursor and The Day The Earth Caught Fire) and, in November, a first ever DVD release for the BBC adaptation of 1984, starring Peter Cushing. Releases are timed around the screenings. Commenting on the releases, the BFI's Phil Roberts said: "With over 1000 screenings around the UK, Sci-Fi: Days of Fear and Wonder is the BFI's most ambitious season ever. Our slate of new DVD and Blu-ray releases are central to this activity and we are looking forward to working with our retail partners in bringing out such sought-after Sci-Fi titles as The Boy from Space, Out of the Unknown, Nineteen Eighty-Four and more. With a major marketing campaign behind them these releases are set to be the big archive TV releases of 2014."
---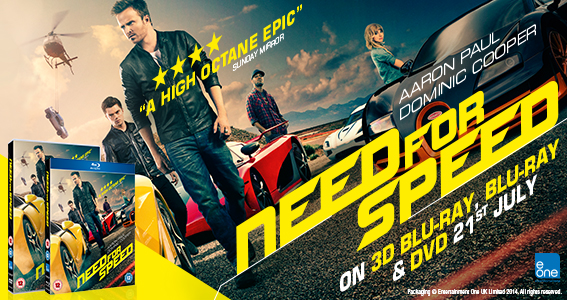 ---
Another key title for the Sci-fi: Days Of Fear And Wonder will be Network's Filmed In Supermarionation. The documentary produced by the company looks at the works of Gerry and Sylvia Anderson and their groundbreaking programmes which wowed generations of kids and grown-ups. The film effectively opens the event ahead of its wider theatrical and then home entertainment release and to mark the announcement, Network unveiled the trailer for the film to some acclaim – you can see it here. It has also revealed on of the finest box sets we've seen for some time, click here to view it . Commenting on the plans the impending release, Network's Tim Beddows said: "We're incredibly excited to release the trailer for Filmed In Supermarionation, and in the upcoming weeks we'll be making more announcements about the accompanying products for this title. We've been working with the director Stephen La Rivière to bring the fans the definitive documentary – for those who originally remember the series that Gerry and Sylvia Anderson made famous, and a new generation of fans yet to be introduced to those fantastic characters."

Also this week: the Need For Speed supercar convoy took to the roads in the UK ahead of eOne's July 21 release of the film of the same name. Six cars travelled down from Liverpool to London via Manchester and Birmingham, wowing fans, getting police escorts and touring the capital's streets before ending up parked up by Tower Bridge. The initiative generated a wealth of interest in the title and we'll be reporting more on this next week, with comment and pictures from the event…
Sticking with eOne and we may be little more than half way through the year, but we're pretty sure that for many people, ourselves included, The Raid 2 is going to feature on plenty of year-end Best Of 2014 lists. After its successful and much talked about theatrical release, as well as the associated drafting campaign for the first film, eOne is readying the second instalment in Gareth Evans' action masterpiece for its release. As eOne's Stephanie Don, one of those tasked with bringing it to market, said: "The Raid was a breathtakingly visceral action experience that captured the imagination of audiences using fresh and innovative filmmaking techniques. Through a huge marketing campaign and incredible word of mouth it has sold over 280,000 units to date, and it remains unrivalled as a masterpiece of the genre. With The Raid 2, Gareth Evans has delivered a critically acclaimed sequel that builds on the first film with the addition of exciting new locations, bolder action sequences and more formidable villains. With the release of The Raid 2 on DVD and Blu-ray, we are focused on targeting those fans who made the first film so successful. We are releasing two exclusive products - a Blu-ray steelbook with UK exclusive artwork by Jock, and a Blu-ray double pack with artcards featuring the 8-bit characters from the much loved Raid Arcade game. Along with a broadly male-targeted media campaign encompassing heavyweight TV, digital and press activity, we'll also be taking over the Forbidden Planet stores for a month with posters, bags, t-shirts and trailers playing in-store. With a strong retail set up and PR activity that includes a double bill at The Prince Charles Cinema on the weekend prior to release, we are confident The Raid 2's release will be every bit as successful, if not more so than the first."
---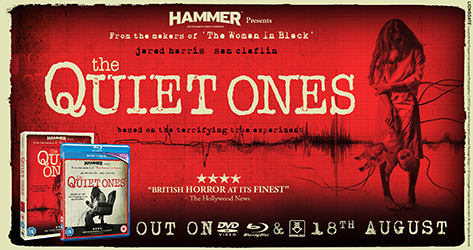 ---
Another big release for August comes in the shape of The Killing Season, which marks the first time that screen legend Robert De Niro has worked with another big name, John Travolta. This too is due on August 18 and comes from Lionsgate. The company's Beth Hall said: "Uniting movie legends Robert De Niro and John Travolta for the first time in film history, we are all very excited about the upcoming release of the action-packed thriller, Killing Season. Our extensive press campaign uses stand-out artwork that showcases the incredible talent and with targeted digital activity and an exciting publicity strategy we are confident of the titles success from it release on August 18."

That same date also marks the start of a busy period for the horror sector, as distributors and suppliers line up key releases to tie in with the Film4 FrightFest event, the key date on every genre fans' calendar, which takes place over the bank holiday weekend. One of the first which will capitalise on the noise around the event – and can market itself around it – is The Quiet Ones, due via Lionsgate. Commenting on its release, Lionsgate's Susie Bould said: "We are hugely excited to bring The Quiet Ones, starring Jared Harris, Sam Claflin and Olivia Cooke out on DVD and Blu-ray on August 18. The film is the latest terrifying horror from the kings of the genre, Hammer Horror, and does not disappoint. We are planning an exciting and engaging campaign to target both the core horror demographic as well as the wider blockbuster audience. Activity lined up includes a TV promo across E4 and Film4, carefully targeted to run during their Frightfest season, impactful digital activity showcasing our terrifying AV and press ads across a wide variety of publications to show off our artwork. With different packaging on the DVD and Blu-ray to create a strong proposition for the consumer, we are confident of a strong conversion this August."
And another week and another new label, as word reaches us of another new imprint launching on to the UK market. TriCoast is a firmly established fixture in the UK market and now it's moving to these shores, launching in to the UK marketplace with Heavenly Sword, a CGI title based on the bestselling video game, ahead of films such as Toolbox Murders 2 and 2 Jacks, from British helmer Bernard Rose and starring Sienna Miller and Danny Huston. Sales on the digital side, as well as TV, are being handled by Peter Dutton and Michael Lee at The Movie Partnership, with Spirit picking up another label to distribute for physical sales. Industry veteran Michael Myers will be looking after theatrical releases. TriCoast in the US will handle its own acquisitions. Commenting on the launch, ceo of TriCoast Worldwide Strath Hamilton said: "After 28 years of producing movies and seven years distributing them in the USA and the rest of the world, we're pleased to finally enter the UK market, where we've noted an upward trend in the distribution landscape, particularly the digital platforms, for good quality independent films."
---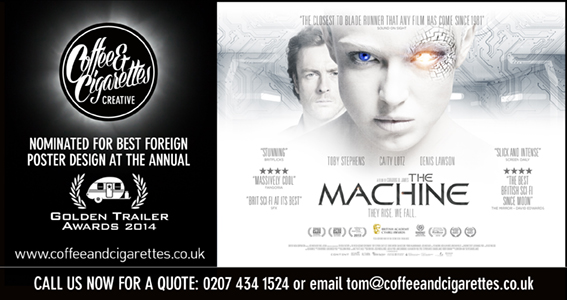 ---
Amazon Prime Instant Video, still celebrating the success of the launch of Extant, as reported on last week's newsletter, has made another major announcement as it has unveiled a raft of new deals for children's programming as well as re-signing many key titles to the service. The deals cover a number of different content owners, from Aardman to eOne via Hasbro and covers such brands as Peppa Pig, 64 Zoo Lane and, for older kids, the likes of Digimon. Chris Bird, Director of content strategy at Amazon Instant Video EU Chris Bird said: "Ahead of the Summer holiday we're pleased to be able to offer such a wide variety of premium children's content to our members. These deals allow us to give our members even more choice, complemented by unlimited streaming of some of the biggest and best shows aimed at a younger audience on over 400 devices."
Keep an eye out this weekend for the official TV debut of People Just Do Nothing, airing on Sunday night on BBC3 after its premiere as a BBC iPlayer exclusive. The mockumentary about a west London pirate radio station, Kurupt FM, is arguably the funniest TV programme of the year and has built a firm following through its online airing. Fremantle has the home entertainment rights, the programme will be making its debut on DVD later this year. Fremantle's Julia Rich said: "People Just Do Nothing is without doubt the best new comedy show around for ages and we've been eagerly spreading the word since we first saw the pilot episode made for the i-player. It's a blend of clever, observational humour and emotional engagement with well-meaning but imperfect characters, in the way that The Office was back in the day. No surprise that it's produced by Ash Atalla and his company RoughCut who are on a roll with some great comedy shows at the moment. Look out for Series 2 of Cuckoo which starts in August with comedy giant (literally) Greg Davies and dreamy new co-star Taylor Lautner.

Congratulations to a clutch of homegrown labels who picked up prestigious awards at the Il Cinema Ritrovato DVD awards held in Bologna. Arrow Vide picked up Best Publishing Strategy for a label, the BFI's Underground was Best Blu-ray, Eureka won Best Extras for its Late Mizoguchi – Eight Films release and Best Rediscovery was Second Run DVD's rather wonderful Ikarie XB1. Commenting on its success, Second Run's Chris Barwick said: "We're both surprised and delighted - especially given the company we were in and the incredible releases we've seen this year from both UK and international distributors. Amazing."
After the success Arrow Video enjoyed with launching a Kickstarter campaign to fund its Borowczyk box set earlier this year, it's good to see another company taking to the crowd-funding site to get financial backing for an ambitious release. Independent label Third Window has launched a campaign to find its planned 1,000 units release of New Directors From Japan. The three-disc dual format release comes with three films across DVD and Blu-ray versions, with an additional disc featuring interviews with the trio of helmers. Explaining the move, the label's Adam Torei said: "Third Window Films has always tried hard to bring a wide variety of films from the Far East to the West, from big studio productions to minor indie masterpieces, and this project is another step in our goal to open up the West to what's so great about Asian cinema. This project, hopefully the first of many (depending on its success), is focusing on young and unique directors from Japan whose films have not received any sort of distribution in their own or any other territory. We want to focus on supporting young talent and making their names recognisable so decided to create this New Directors From Japan release which focuses on individual directors and their work. Third Window Films has always tried to find directors and films that are both 'unique' and 'entertaining' and we feel that these three directors fit into the Third Window Films brand perfectly."
---
---
"The intention is to be in amongst the studios, year in, year out. That's the aim: not only to be the leading independent, but in amongst the studios. And to have the strengths of both: the flexibility of an indie, but the market clout and organization of a studio."
Alex Hamilton, eOne's UK md, has major plans for the company, as reported in Variety.
AT THE MOVIES
After their lengthy preview screenings gave them extra oomph at the box office, and with the end of the World Cup, the duo of Transformers: Age Of Extinction and, for younger kids, How To Train Your Dragon 2, sat atop the UK box office chart, with £11.75 million and £7.78 million respectively. The only other new entry was Begin Again with a touch under £500,000. Mrs Brown's Boys and The Fault In Our Stars were approaching £12 million and £10 million in total receipts.
Eyebrow-raising news of the week concerned the announcement that Warner had acquired feature film rights to Space Invaders and was planning a movie (or movies) about the classic arcade game… When it was a big hit, we could have sat and stared at the coin-op game for a good two hours, so it bodes well for this release…
And after news that Colin Firth had quit Studiocanal's big family title Paddington. The former was deemed to be too grown up for the role, but Whishaw, insiders say, sounds just like the bear. He's currently recording his voice for the film, out later this year…
TWEET OF THE WEEK
TRAILERS OF THE WEEK
Eagerly awaited new Disney fare…
Horror board game to film adaptation…
Highlight of the World Cup for many…
Scarlett Johansson actioner looks better and better…
To subscribe to The Raygun newsletter, please email info@theraygun.co.uk
with subscribe in the subject matter
To unsubscribe, email info@theraygun.co.uk with unsubscribe in the subject
For editorial or advertising queries, contact tim@theraygun.co.uk