UNIVERSAL'S RUN CONTINUES
MERMAIDS, PIRATES ACROSS LONDON…
…AND APPOINTS NEW MARKETING MAN
LILLEY BREAKS IN STORE RECORD
METRODOME LAUNCHES DIGITAL ARM
DOGWOOF SETS UP TV OPERATION
PARAMOUNT HAMMERS HOME THE MESSAGE
LOOK AT THE STATH OF YOU…
NETWORK'S ART OF PERSUASION
LOVEFILM PARTNERS FESTIVAL
MEDIA KNOCKING SPREADS TO TV
RELEASE OF THE WEEK – CHALET GIRL
---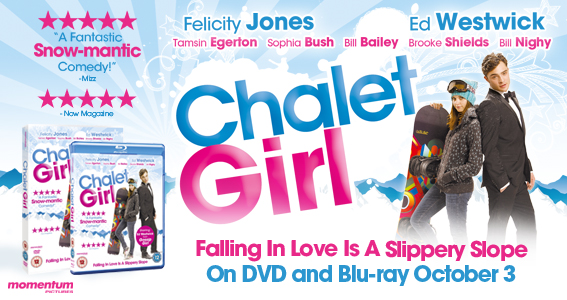 ---
It Was A Good Week For..
.

Universal's strong run of titles continues…
I
t Was A Bad Week For…

Standards of journalism, as hacks keep bashing our industry with little or no facts to back them up…
It's been another strong week for Universal, after the double hit of, at the opposite ends of the scale, Hanna and Hop last week, its release this week of Fast & Furious 5 was sitting pretty at the top of the midweek charts from the Official Charts Company. The Vin Diesel and Paul Walker starrer was number one in both the overall and Blu-ray charts. It was a week dominated by new entries and another that signifies the tumult of titles due in the coming weeks and months. Priest (SPHE), Water For Elephants (Fox) and Dexter Season 5 are all new entries in the overall charts, at numbers two, three and four respectively, with the aforementioned Hop at number five. The Blu-ray top five was all new entries with, Priest, Scarface (Universal), 13 Assassins and Water For Elephants following in Fast & Furious' slipstream.
And next week sees another clutch of blockbuster releases joining the fray, highlighting the fact that through well into November, there are big releases every Monday. And expect a raft of stunts in the coming months. This morning and Monday has seen pirates battling it out and mermaids taking to the waters around London and to mark the bow of Pirates Of The Caribbean: On Stranger Tides. The former were seen around Canary Wharf this morning, while the mermaids will be at the London Aquarium in the old County Hall on the capital's South Bank and at the Serpentine Lido in Hyde Park.
Expect scores of stormtroopers and the likes to appear all over London too, as Star Wars The Complete Saga launches on Blu-ray on Monday. HMV has rejigged its logo for the event status release, with Nipper being projected as a hologram by R2-D2, mirroring the event with Princess Leia that sets the story up in the first film. The logo, which you can see shortly on our website, will be featured in HMV's national press advertising, as well as in store and online.
---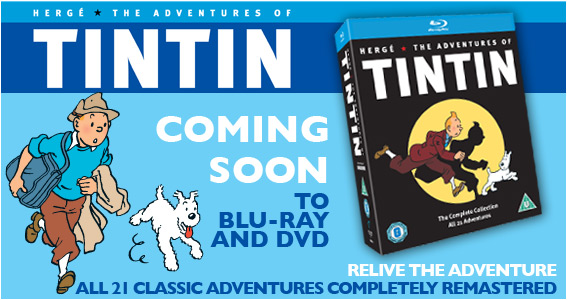 ---
Speaking of HMV, the company has been in the news again this week. Firstly there was its latest set of results which, predictably, met with a chorus of disapproval from analysts. The figures showed that like for like sales at the retailer were down 15 per cent. Like for like sales in its Fast Forward stores, however, were up some 100 per cent and HMV didn't seem too troubled, with chief executive Simon Fox saying: "Overall our plans for the Christmas trading period are on track, and we are focused on providing HMV customers with the very best offers across all of our product categories and live venues."
Also at HMV, the company this week unveiled a new marketing director who will also be taking the role of e-commerce director too. Mark Hodgkinson is also being appointed to the board of the retailer and joins from Asda, where he was most recently digital and financial services director. He replaces former marketing director Graham Sim and, because of his e-commerce and digital experience – his role included overseeing asda.com and Asda Direct – he's taking on the e-commerce role too. Steve Napleton, who previously fulfilled that role at HMV, is leaving the retailer "with immediate effect". Commenting on the appointment of Hodgkinson, whose cv also includes stints at EMI Music and within the Virgin Group, HMV ceo Simon Fox said: "I would very much like to welcome Mark to HMV, who will bring with him tremendous marketing experience and expertise gained across a number of industry sectors and market-leading companies, most notably in the area of loyalty, online and digital, which are key areas for HMV as we continue our transformation into a broad-based entertainment brand operating across a number of channels. I would also like to place on record my sincere thanks to Steve Napleton for his contribution to HMV, and to wish him well in his future endeavours."
More from HMV and we reported last week that Chris Lilley, star of 2 entertain's recent release Angry Boys and the man behind other great TV comedies such as Summer Heights High, was due to appear at the retailer's flagship store on Oxford Street, London. Well, appear he did, along with 600 plus fans of Lilley, making it one of HMV's biggest ever signings, certainly in DVD terms. The star chatted to fans and signed copies of Angry Boys until 9.30pm. HMV's Gennaro Castaldo said: "You can never be entirely sure how many fans will attend a DVD signing, but the timing for Chris Lilley and Angry Boys was absolutely spot on. The best part of 600 people turned up, which was amazing, and, outside of the likes of Dr Who, is pretty unprecedented for a TV product. The incredible success of this event tells us this title is at the tipping point of becoming really huge, and it's clearly going to be a big seller as we head towards Christmas." Producer Laura Waters was one of those accompanying Lilley to the signing, she said: "This is beyond thrilling. Chris and I are overwhelmed, the British people are total legends." Pix on our website soon
---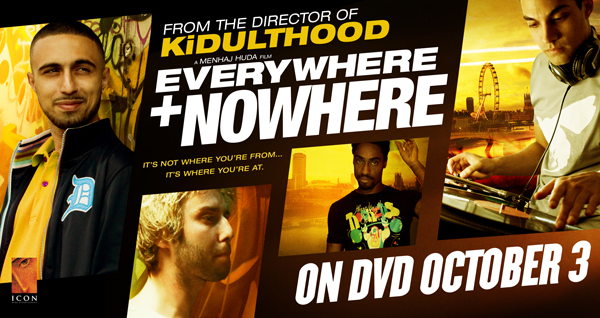 ---
Digital news now, as Metrodome this week unveiled plans to launch a new digital aggregation service for distributors and rights holders. Met Digital, as it will be known, can boast of strong working relationships with all UK platforms, including a direct one with iTunes. It has already started looking after Second Sight and Palisades Tartan titles and is in "discussions" with other labels. Metrodome's head of distribution said: :We had been approached by several labels and rights owners over recent months wanting to know if we would handle digital sales for them, they weren't satisfied with their current providers or were just starting to focus on digital rights and wanted to understand how we had achieved our results. For many years we'd handled DVD sales for a variety of other labels so the move into digital aggregation felt like a natural step for us, coupling our ability to over perform in the digital space, a competitive fee structure and a committed team to create a standalone service for other rights holders." Head of sales John Ramchandani, who will manage the new service, added: "We are extremely proud of the long-established relationships between Metrodome and the key digital platforms. The new service is based around dedicated attention throughout the digital lifecycle of each film – our sales team draw on a wealth of experience to deliver an outstanding service that's constantly over performed and we're delighted we can now roll that out to the wider market."
Meanwhile the ever-forward thinking Dogwoof operation, acclaimed documentary distributor, has launched a new streaming service from this week, entitles Dogwoof TV. The service, which comes via the Distrify platform, is offering the label's films such as Gasland, Food, Inc. and Burma VJ with prices starting as low as £2.49 per title. What's more consumers who share the films with their friends will be able to get a share of the revenue earned. Dogwoof TV arrives on the back of the company's Popup Cinema initiative, which enables consumers, film fans and activists out of the major conurbations the chance to set up and host their own screenings of the company's films. In a statement, the company said that this and Dogwoof TV was part of the company's plans to "open up a new and broader avenue of distribution to audiences who care about the quality of the films that are shown in the UK".
Another interesting deal on the aggregation front as eOne has announced a sales and distribution deal with Baby TV that will see individual episodes of the company's output available on digital platforms including iTunes. Properties in the deal include Cuddlies, Babyhood, Oliver, Pitch And Potch,
Draco, Mr. Snail, Pim And Pimba, Charlie, Zoe and Favourite Nursery Rhymes. Baby TV's Ralf Kies said: "Partnering with Entertainment One was an easy decision as they are experts in managing content across digital plat-
forms and like us see the great potential in offering parents and their children BabyTV"s unique content. We look forward to bringing our fun and entertaining programming to even more families across the globe through another touch point." Director of home entertainment at eOne Jon Bourdillon said: " We are hugely exited to have entered into this agreement with Baby TV that will allow us to represent and distribute their fantastic content across the key digital platforms. We look forward to working closely with them in the future."
---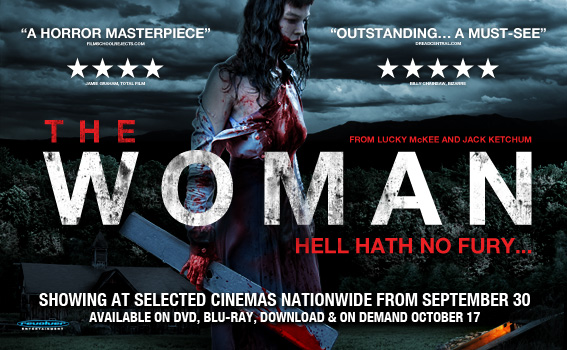 ---
To London's Madame Tussauds, for a special Blu-ray screening of the September 26 Paramount release of the Marvel comics adaptation of Thor. The film itself was preceded by a welter of activity for the assorted journalists, media and other industry types present. This included a test your strength fairground-style attraction, a Thor lookalike strutting around and the chance to have a look at some merchandise for the film as well as other Marvel goodies as part of Madame Tussauds own collection. Better still, those present got to see the attraction's excellent Marvel 4D experience, which drew whoops of delight from the crowd. The feature was followed by a sneak preview of the film's Blu-ray extras, which was attended by a good number of the journalists present. And the whole package looks pretty impressive from what we saw, with a packed disc looking at the making of the film, with excellent insight from the Brit contingent involved, such as director Kenneth Branagh and star Anthony Hopkins.
A screening with a difference now, and this is arguably our favourite story of the week, as Lionsgate and its agency DnA embarks on a major search to find balding, short-haired, stubbly men for an event due to take place on September 22. Our ears pricked up, until it transpired that they're after Jason Statham-alikes rather than ageing hacks. The reason? It's to mark the imminent DVD and Blu-ray bow on September 26 of Statham starrer Blitz and Lionsgate will be hosting a screening peopled entirely by Stath-alikes. Not only has the event drawn publicity already (the Daily Mirror and its 3am column have gone mad for it and it's been all over Twitter and assorted blogs), but we're sure the subsequent event and pictures will garner plenty more coverage for the release of the film, which also stars Paddy Considine among others. Senior product manager at Lionsgate Sarah Sanders said: "Statham is a consistently popular draw for Home Entertainment and this screening is a really fun way of highlighting both his popularity and his starring role in this latest London based thriller. It's already had some great high profile media pick-ups."
Forthcoming events now and this weekend (Saturday night, to be precise) will see Network marking the 40th anniversary of The Persuaders and its special Blu-ray release of all 24 episodes of the classic TV series, with a one-off event in Kensington, London. The sold-out event will see fans gathering to see two HD episodes of the series selected by Sir Roger Moore himself who, as well as signing Blu-rays, will also take part on a Q&A with Barry Norman. The event, dubbed The Time And The Place, precedes Network's September 19 release of the Blu-ray collection. Network md Tim Beddows said: "The Time and the Place, the 40th Anniversary event for The Persuaders" is something we have been planning for over a year. It's a truly unique experience for 250 fans of the show, at a special Knightsbridge location which we have transformed into a cinema for the evening. I am thrilled that Roger Moore is endorsing our work on the restoration by helping to promote it and by attending the event, where he will be doing a Q&A with Barry Norman after a screening of two episodes he has selected from the show."
---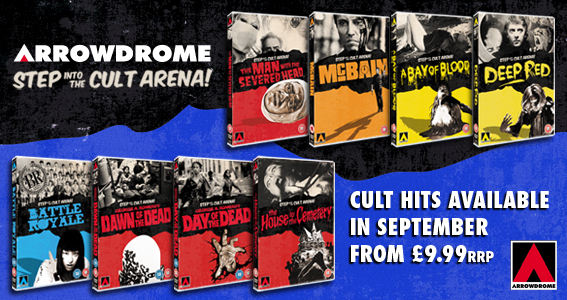 ---
A far bigger event further down the line is the London Film Festival, which unveiled its line-up this week. And this week also saw the prestigious event announce its partnerships for this year's Festival, which takes place in October. For the fourth year running LOVEFiLM is the official media partner. The relationship with see LOVEFiLM blogging and tweeting live throughout the 16 day event, hosting a daily festival diary, interviewing talent and reviewing films, as well as offering exclusive tickets for screenings and other goodies. LOVEFiLM editor Helen Cowley said: "We have a great working relationship with the festival. It enables us to talk about some of the big films such as Ides Of March, but also lets us talk about and discuss some of the smaller films too and [films in] the French Revolution and World Cinema sections. It's a really strong year for the LFF. [Artistic director] Sandra [Hebron] has done a fantastic job of bringing nig hitters from Cannes – I'm really excited about The Artist – and smaller films."
So, Sky News, you say in the headline that the market has fallen by £3.5 billion the past five years… Where did that happen, exactly? It's nowhere in the figures we've seen from the BVA. Here, the news operation shows that it's not just our friends in print journalism that use non-UK figures to make the story suit what they want to say, nor are they exclusively the ones that use dramatic phrases such as "turmoil". What the industry observers and people say is spot-on but it's the unsubstantiated claims from the journalists themselves that stick in the throat. Oh, and check the comments too, to paraphrase them they say things like "Sky Movies is brilliant. Why would anyone want to buy a DVD?" That may point to some of the reasoning behind the article…
Did you go on one of ITV/Carlton's legendary Munich Oktoberfest "conferences"? If so, email us at The Raygun for some interesting news…
And we'll end with some Film4 FrightFest news from an old pal of ours, Ben Parker at OTMe. We neglected to mention that his first short film Shifter played ahead of the critically acclaimed Kill List at the event and, by all accounts, went down rather well. It went on to play with the film at Curzon Soho for a week. Describing it as "excellent", Screen Daily's Ian Sandwell added: "Superbly crafted with a killer ending twist, Shifter follows a similar concept to Jumper, only executed better, as a young woman (Charlotte Hunter) tries to escape from a building as she is being tracked down by a group of mysterious soldiers."
---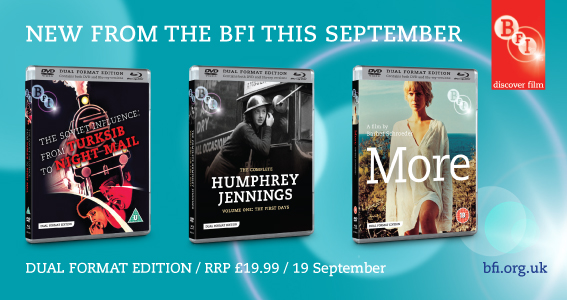 ---
"In this incredibly important territory, the best of Sony Pictures Home Entertainment and Universal's talent will combine to form a first rate operation, providing improved efficiencies for our customers and offering consumers an extensive range of world-class home entertainment product." Universal's Eddie Cunningham, unveiling the new joint venture between Universal and Sony Pictures Home Entertainment for Australia. The new operation will be headed up by ex-pat Jim Batchelor (whose departure from the UK has coincided with Arsenal's poor form). Our proposed joint venture, with its outstanding pool of talent and resources, allows us to create synergies that better serve our Australian customers and bring consumers an extensive range of world-class DVD and Blu-ray products," a joint statement added.
Anyone who saw any of the coverage for the premiere of Chalet Girl earlier this year will know only too well the lure of Gossip Girl star Ed Westwick and that is just one of the audiences that Momentum is targeting for its carefully-researched October home entertainment release of the film which the company is billing as the teen feelgood comedy of the year. Momentum's Clare Dundrow said: "Chalet Girls' primary audience is girls aged 13 to 19 years old. We know with the extensive research that we've done on this age group, young teens like to be treated older than their years and so Chalet Girl in that respect has something for the whole teen spectrum. We're also targeting Ed Westwick / Gossip Girl fans who do tend to skew slightly older." To this end, the company is putting together a "high frequency, carefully targeted" TV campaign with advertising in all the right places (Hollyoaks). The company is working with Stardoll and 4OD on pre-roll advertising and is planning a "unique mechanic" for a facebook promotion, more on this shortly.
The Inbetweeners Movie is now the third biggest film of 2011, with just under £35 million in receipts. It's also, as a figure going up shortly on our website will show, the second biggest blockbuster of 2011 due in Q4, behind just the latest Harry Potter instalment. Other new entries included Bodyguard (£839,695 – the second biggest opening for a Bollywood film), Fright Night (£680,543) and Apollo 18 (£490,746).
Fake trailers are, as we've oft noted here before, all the rage and have appeared in films such as the original Tarantino and Rodriguez collaboration grindhouse and the Ben Stiller starrer Tropic Thunder. In notable cases, such as Momentum's recent release Hobo With A Shotgun, they've even been turned into real-life feature films. Now get ready for the MTV-backed Fake Trailer Project, a television series supported by Stiller himself. The show will air, er, fake trailers. And, you guessed it, if any of them are deemed worthy enough, Stiller will help the dream become a reality…
A few releases we've received directly (rather than nicked off the Internet) and, for old punks like ourselves, Good Vibrations sounds like a corker. The film has just started shooting in Ireland and stars, among others, Dylan Moran. It charts the life and times of Terry Hooley, who opened a record shop in the most-bombed half mile in Europe in Belfast. It became the magnet for Belfast punks and his label launched The Undertones. Belfast DJ and soundtrack maestro David Holmes is producing and providing the soundtrack.
We've discussed Joe Wright's Hanna here in recent editions, and the director has this week announced his latest project for Working Title. The helmer will be behind a new Tom Stoppard penned adaptation of Tolstoy's Anna Karenina. The film will star Keira Knightley (a shoo-in for a period drama), Jude Law and Aaron Johnson…
Interesting to see that Disney's TV empire continues to go global, as the Disney Channel's latest series Violetta, just going into production, becomes the first co-production between Latin America and its European arm, complete with a truly international cast…
A couple of Studiocanal-related websites here, with the official website for forthcoming theatrical outing Tinker Tailor Soldier Spy up here and current release Kill List here See also here for the film's app
We were following, among others, @lovefilm as this year's line-up for the LFF was announced. And we've been back up and running in full on the site this week, with loads of 140 character reviews. Follow us on www.twitter.com/theraygun
See the opening scene of Fright Night here…
Jack Black in a "sophisticated" comedy…
"Madman, genius, playboy, friend, fool, lawyer." we've been called at least one item from that tagline…
More from the eagerly awaited Warrior…