UNIVERSAL, US CHAIN INK WINDOWS DEAL…
…OTHER TERRITORIES TO NEGOTIATE SOON…
NETWORK TAKES TO THE AIR WITH VOD OFFERING
FRIGHTFEST UNVEILS AUGUST STREAMING TITLES
OFFICIAL FILM CHART UPDATE
LIGHTBULB CLIMBS THE HILL…
BFI UNVEILS OCTOBER TITLES
BRIDE GETS A NEW LEASE OF LIFE
ACORN'S GOOD FRIEND
ILLEGAL STREAMER SUSPECT ARRESTED
QUOTE OF THE WEEK
TRAILERS OF THE WEEK
---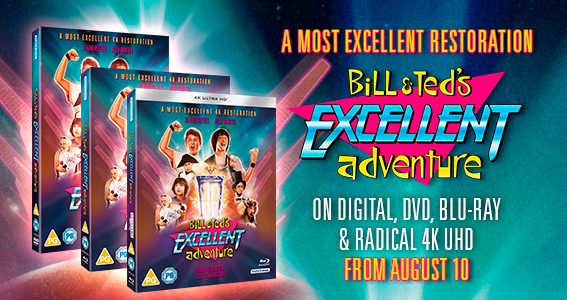 ---
If you can't read this n

ewsletter or see the ads, please click here.
Sorry for the late running newsletter, we've been under the weather this week, with non-covid-related illness. Apologies.
The biggest news of the week comes form the US and even though it's not yet certain what the ramifications will be for the UK and other territories, the carefully worded statement released by Universal and US cinema giant AMC feels like it has the potential to send shockwaves around the world. The opening statement lays out the deal in stark legalese terms, it is, it noted, an "agreement based on commitment to long-term partnership and shared belief in the importance of preserving and enhancing the theatrical experience", adding that the "partnership will Increase the overall amount of movie watching by providing optionality for audiences". Essentially, the deal sees the two partnering for forthcoming theatrical releases from the studio. The deal allows for Universal and Focus Features titles to show at AMC's outlets in the US for three weekends – a period that takes in 17 days – after which Universal can air them as premium vod titles across assorted platforms, including AMC's own Theatres On Demand system. The window for Universal titles to other formats – EST, `VOD, physical – will remain unchanged. AMC will retain its share of the first three weekends' box office gross and share in the revenues from the pvod release. Negotiations are due to start shortly for Europe and Middle East territories. The statement added: "The companies reached this agreement based on their shared commitment to a mutually beneficial long-term partnership that is focused on serving consumers worldwide, while preserving and enhancing the theatrical experience."
Comment came from both companies, with Donna Langley, chairman, Universal Filmed Entertainment Group, saying: "The theatrical experience continues to be the cornerstone of our business. The partnership we've forged with AMC is driven by our collective desire to ensure a thriving future for the film distribution ecosystem and to meet consumer demand with flexibility and optionality." Vice chairman and chief distribution officer of UFEG Peter Levinsohn, who led negotiations on behalf of the studio, added: "Universal's commitment to innovation in how we deliver content to audiences is what our artists, partners and shareholders all expect of us, and we are excited about the opportunity this new structure presents to grow our business. We are grateful to AMC for their partnership and the leadership they have shown in working with us to reach this historic deal." AMC CEO Adam Aron noted: "AMC enthusiastically embraces this new industry model both because we are participating in the entirety of the economics of the new structure, and because premium video on demand creates the added potential for increased movie studio profitability, which should in turn lead to the green-lighting of more theatrical movies. This multi-year agreement preserves exclusivity for theatrical viewing for at least the first three weekends of a film's release, during which time a considerable majority of a movie's theatrical box office revenue typically is generated. AMC will also share in these new revenue streams that will come to the movie ecosystem from premium video on demand. So, in total, Universal and AMC each believe this will expand the market and benefit us all. Focusing on the long-term health of our industry, we would note that just as restaurants have thrived even though every home has a kitchen, AMC is highly confident that moviegoers will come to our theatres in huge numbers in a post-pandemic world. As people enjoy getting out of their homes, we believe the mystical escape and magical communal experience offered at our theatres will always be a compelling draw, including as it does our big screens, big sound and big seats not to mention the alluring aroma of our perfectly prepared popcorn. Universal and AMC have partnered in bringing stellar movies to moviegoers for a full century. With this historic industry changing agreement, together we will continue to do so and in a way that should drive success for us both."
Meanwhile, here in the UK, independent distributors and labels, as well as other interested entertainment parties, continue to explore the video on demand sector and the latest to enter the field, with its own unique and intriguing proposition is Network. The company has launched its own networkonair service, at networkonair.com, with a selection of Nights In offerings. The content is culled from classic ITV station ABC Televisi, the midland and northern station that ran from 1956 to 1968. The service highlight is its Nights In offering, which gives around four hours of viewing with a selection and variety of programming from the 1950s and 60s. These titles cost from £3.99 and include clips and ads alongside specially recorded material featuring David Hamilton, the station's original announcer. Alongside these, there will be original ABC series that are available in their entirety. These cost from £6.99 and give at least nine hours' worth of entertainment. Network md Tim Beddows said: "Having spent the best part of 25 years liberating huge swathes of British television and film from the archives and building a sizeable catalogue of things you thought you'd never see again, we're really proud to present something new and different for our first foray into video-on-demand. On this occasion we've foraged the ABC Television library, a company once at the heart of British broadcasting in the 50s and 60s. We've had a huge amount of fun building a schedule of some amazing programmes, most of which haven't been seen since they were originally shown and working with David Hamilton, who has been just perfect for this project. Merging these old programmes with new technology is going to be an exhilarating televisual journey and one we're looking forward to immensely." Hamilton himself said: "In October 1960, I made my television debut as an announcer for ABC TV at the Didsbury studios in Manchester. In those days there were only two TV channels - BBC and ITV. ABC, the weekend contractor in the North and Midlands, had a blockbuster schedule and people went to work on Monday mornings talking about the programmes they had all seen the night before, something that couldn`t happen today – truly a golden era of television."
---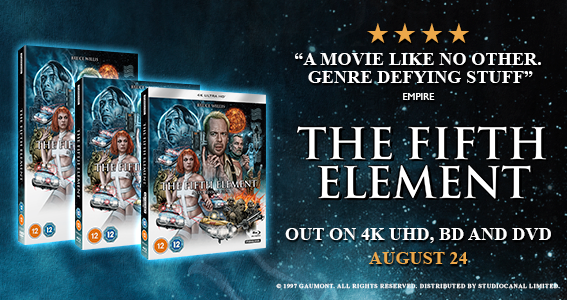 ---
Previously announced for streaming this year is the August edition of Arrow Video FrightFest, with the wealth of worldwide and UK exclusives moving online for its traditional bank holiday bonanza of horror and genre fare. And the organisation has this week revealed many of the titles that will air over the weekend and started selling tickets too. It's divided up with films to view on each of the five days over the long bank holiday weekend, with the event kicking off with a live streamed quiz, introduced by Evolution of Horror podcast host Mike Muncer, followed by the world premiere of Sky Sharks, the Nazi zombie-piloted killer shark film everyone's been waiting for. There are seven world and 16 UK premieres among the 25 films on offer, we'll look at them closer in the next newsletter, with comments from UK distributors and the like (you can see them at www.frightfest.co.uk, but in the meantime, event co-director Alan Jones said: "We will desperately miss seeing all of you in person this August Bank Holiday but are looking forward to our virtual connection where we can say hello to the best family in the world, the FrightFest community. And if you've never experienced a FrightFest before, and have always yearned to join in with the fear, fun and fabulousness now is your chance to find out what you've been missing for 21 years."
Over in cinemas, among the flagship releases wooing people back, is Studiocanal's Flash, the new 4K restoration of the classic Queen-soundtracked sci-fi. The film is playing in cinemas ahead of its home entertainment release on August 10, which comes complete with a raft of extras and additional material, giving it the full treatment that the company has excelled in. Commenting on its theatrical release, the company's Alison Arber said: "Gordon is alive and kicking some serious Flash! This weekend sees 80's cult hero Flash Gordon return to the big screen on 42 sites with some fantastic support from cinemas. To support the release, we have had some outstanding press coverage, steered by fantastic interviews with key cast including Flash himself Sam J. Jones, Melody Anderson and the amazing Brian Blessed who's recent appearances led to him trending on Twitter! Despite being 40 years old, Flash Gordon is still very much treasured by audiences across the globe – with such fantastic pre-release support we feel really confident that the brand new 4K home entertainment release on August 10 will be a big success..
Cinemas, meanwhile, are now up and running again, although further lockdowns and all kinds of stories means no-one, in keeping with the last few months, knows what happens next. But releases this week, notably Altitude's Unhinged alongside Proxima and Make Up, landing in the slowly reopening theatres, a product flow of titles arriving on physical and digital formats should start to resume. Masks will be mandatory in cinemas from August 8, we're heading out this week for our first viewing at one of our locals, more next week… Over in the Official Film Chart, you can see how releases are starting to erase up as most of the films that played at cinemas before they shuttered have now all arrived on physical formats and DVD, Trolls World Tour chief among them – the first big lockdown PVOD title is still at number one, heading up a family friendly listing that includes Frozen 2 and Sonic The Hedgehog at numbers two and three respectively.
Speaking of what's performing well, plaudits must go to Disappearance At Clifton Hill from indie outfit Lightbulb. The film was released on digital formats on July 20 and has already gone on to become the company's biggest ever digital title. Commenting on the success, Peter Thompson, sales and acquisitions Director at Lightbulb Film Distribution said "We are absolutely delighted that Disappearance At Clifton Hill connected with audiences across digital transactional platforms. It was last week's highest new entry and, at its peak, reached number six in the iTunes Film Chart. The film is something different to your run-of-the-mill thrillers, and the three central performances (Tuppence Middleton, Hannah Gross and David Cronenberg) are outstanding. Strike Media once again delivered a superb PR campaign, securing wide coverage and features with lead Middleton. And we were also grateful to our digital partners – especially Apple, Virgin Media and Rakuten – who each believed in it and provided elevated placement. The film is released on DVD from Monday and Elevation has done a great job to secure the support of three supermarkets. Through additional marketing, paid-for social media and strong word-of-mouth, we'll ensure this momentum continues well beyond the week of release."
Beyond this title, Lightbulb's Q4 slate is falling in to place, as the company's commercial director Matthew Kreuzer outlined. He said: "The outbreak of COVID-19 negatively impacted physical sales during Q2 but footfall and consumer confidence seem to now be returning. Our Q4 line-up kicks off with two male-focussed titles – Escape And Evasion; an action-packed war film and Gunfight At Eminence Hill; a good old-fashioned western starring Barry Corbin and DTV royalty Lance Henriksen. We're excited about bringing both to UK audiences."
---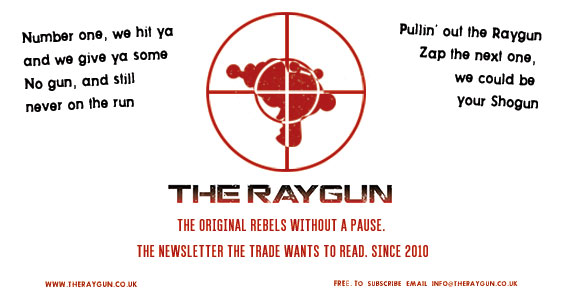 ---
Talking of forthcoming releases, Q4 and the likes, another week and another raft of announcements from independent and specialist imprints unveiling their titles for the coming weeks. First up was the BFI, with its video arm releasing details of its titles due in October representing the first announcement encroaching into Q4. Its slate includes a celebration of some of's finest output from a legendary series strand, a new feature fresh from cinemas and a brace of spooky Halloween titles. Here's the BFI's John Ramchandani on its October titles. He said; "The popular BBC anthology drama series, Play For Today, turns 50 in October and to celebrate the anniversary BFI has gone back to the original film and video materials and remastered seven plays for a spectacular four-disc Blu-ray boxset, including Ingmar Bergman's The Lie; Mike Stott's Our Flesh And Blood starring Bernard Hill, Richard Briers and Alison Steadman; Julia Jones' Back Of Beyond and Peter Terson's Shakespeare Or Bust. This is the first of many boxsets celebrating the series so keep your square eyes peeled for more to come in 2021. The month of Halloween sees the release of two BFI horrors – first up is John Parker's influential horror, Dementia which follows a woman's descent into a nightmare of murder, maiming and mistrust. The dual format edition is packed with extras, including Daughter of Horror – the 1957 re-release by Jack H Harris and narrated by Ed McMahon. Also out to send chills down your spine is the two-disc Blu-ray release of Tales From The Hood 1 and 2, a firm favourite for fans of 'horror noire'. Rounding off the month is the critically acclaimed Lynn + Lucy. A study of escalating hysteria at a societal level, the film stars Roxanne Scrimshaw in her first screen appearance, alongside Nichola Burley (Love and Hate, Wuthering Heights), directed by Cannes award-winning filmmaker Fyzal Boulifa. The film received huge praise from critics across the board, including Mark Kermode, (five stars, 'a terrific first feature') and The Guardian's Peter Bradshaw, (four stars, 'fiercely impressive'."
Also announcing was Eureka with its Masters Of Cinema series among the titles it revealed that are due out in October. The company's Marcus Garwood outlined the slate, saying: "Evil reigns supreme this October here at Eureka Entertainment both from a traditional and narcotic angle. If there was ever a name that's synonymous with evil and horror it's the legendary writer Stephen King; so, we are delighted to be bringing Mick Garris' 1992 adaptation of Sleepwalkers as a UK debut on Blu-ray. Starring Mädchen Amick (Twin Peaks), and Alice Krige (Chariots of Fire). Sleepwalkers is a terrifying tale of modern-day vampires. The release will be a day one essential purchase for horror fans as we are initially releasing it shrouded in a stunning silver laminate finished O-Card and also including a Limited-Edition Collectors Booklet featuring new writing by Craig Ian Mann. Another name closely aligned with all things evil is Nightmare On Elm Street's Freddy Krueger, played by Robert Englund. Our next offering for October is one of Englund's 1988 directorial excursions, 976-EVIL. Starring Stephen Geoffreys (of Fright Night fame) 976-EVIL dials up a gothic tale of high-tech horror via the telephone. This is a release you will certainly need to be pressing the pre-order button on early as its going to be initially released in a Limited-Edition slipcase featuring some awesomely cool artwork, plus a Limited-Edition Collector's Cooklet featuring new writing by Craig Ian Mann. Extras also include 976-EVIL: home video version [105 mins, SD]: An extended version of the film from its original home video release on VHS. You can't get more classic '80s Horror than that!."
Continuing with Eureka's October releases, the company's national accounts manager Marcus Garwood said: "The evils of narcotics are tackled next as we bring out the next boxed set in our hugely successful Grange Hill BBC TV series releases. This is Series 9 and 10 which for many fans is the peak of the series and features the iconic episodes that explore and lay bare the descent of popular pupil character Zammo McGuire into heroin addiction. Ground-breaking and hard-hitting for a children's drama writer and producer Phil Redmond (Brookside and Hollyoaks) pulls no punches in getting the message home; the storyline going on to inspire the famous anti-drugs 'Just Say No' campaign which even saw the cast being invited to the White House in America. Never available on disc before this eight-disc, 48 episode set also includes the 1985 Christmas Special and is a must have for the Q4 boxed set market."
And finally in October, here's the final blast from Eureka's Marcus Garwood, who said: "Evil cults round off October as we present The Bride With White Hair. Directed by Ronny Yu (The Phantom Lover; Warriors Of Virtue; The Bride of Chucky) and based around a well-known martial arts novel the film features beautiful cinematography by Peter Pau (Crouching Tiger, Hidden Dragon) and over-the-top action sequences which will delight action fans. Released as a UK debut, brand-new 4k restoration. Its initial run is a sumptuous Limited Edition housed in an O-Card slipcase featuring unmissable & newly commissioned artwork by Darren Wheeling. The release also contains a Limited-Edition Collectors Booklet featuring new writing by James Oliver."
Back to Monday releases for August 3 and due up is another title from Acorn, in the shape of the second series of My Brilliant Friend. Acorn's joint head of marketing Helen Squire said: "My Brilliant Friend Series 2, The Story of a New Name, has recently enjoyed great viewing figures and excellent reviews during its Sky Atlantic broadcast. The portrayal of the central female friendship has been applauded across the world and in this second outing the lead actors have become so like Elena and Lila it's as if they have stepped off the pages of Elena Ferrante's much loved books. On Monday the series comes to disc and is being supported by press thanks to Debbie Murray at Aim Publicity and the publisher too. With two more series to come this is still only the beginning."
We'll end with news that Manchester police have arrested a Wigan man following investigations into the provision of illegal online streaming services. A 36-year-old man was arrested o suspicion of fraud and copyright offences and the enquiries are continuing. A number of materials, including computers, phones, digital satellite television boxes and viewing cards, were seized. Detective Constable Michelle Wilkinson, of GMP's Economic Crime Unit, said: "This warrant was executed as part of an investigation in to the illegal provision of premium TV content. This type of crime can result in companies losing a significant amount of revenue each year. I hope today's action serves as a warning to offenders that neither companies nor Greater Manchester Police will tolerate this behaviour and that we will work together to identify anyone responsible for providing illegal online streaming services."
---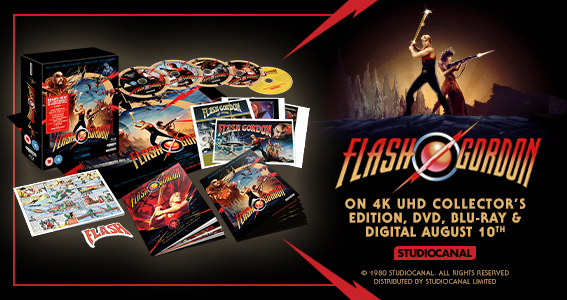 ---
QUOTE OF THE WEEK
"Despite all the action right now in SVoD and transactional digital video, the current cinema closures and a potentially more challenging H2 2020 will be followed by renewed momentum in 2021. A strong slate will help the box office recover and in turn provide a major boost to the home video sector. The polarisation of fortunes in 2020 means overall video and entertainment revenues are set to fall this year, but there is massive potential waiting around the corner. Our forecasts indicate over a 10% rise in consumer spend in 2021. What's more, total spend on video will exceed £10 billion for the first time, driven by more consumers engaging with the sector, increased consumer choice and continued investment in the industry."
David Sidebottom, principal consultant at Futuresource Consulting from the Futuresource report on the UK digital video market, which notes that it will increase by 37 per cent in 2020, "achieving £2.4 billion, and more than offsetting the declines in Pay-TV spend". It also noted "digital rentals and purchases have hit record levels during lockdown, with consumers increasing engagement with transactional services, or discovering them for the first time, while early releases have further boosted the sector. Futuresource are anticipating that many new users added during lockdown will stay engaged with the format into 2021 and beyond, helping further improve the longer-term fortunes of transactional digital video."
For more, go to www.futuresource-consulting.com
Pixar has unveiled its next big release, the 24th from the animaton specialist, Luca. It's directed by Enrico Casarosa, a long-time Pixar and animation staffer. Commenting on the new project, the director said: "This is a deeply personal story for me, not only because it's set on the Italian Riviera where I grew up, but because at the core of this film is a celebration of friendship. Childhood friendships often set the course of who we want to become and it is those bonds that are at the heart of our story in Luca," said Enrico Casarosa, director. "So in addition to the beauty and charm of the Italian seaside, our film will feature an unforgettable summer adventure that will fundamentally change Luca."
Meanwhile, at the other end of the scale, Scream 5 continues to inch closer towrs production, and fully fleshed out line-up, with news this week that Courteney Cox is set to reprise her role as Gale Weathers, TV presenter extraordinaire. She'll join David Arquette and potential Neve Campbell in the new film, alongside original creator Kevin Willamson, on board as a producer. Ready Or Not Matt Bettinelli-Olpin and Tyler Gillett said: "We can't imagine Scream without the iconic Gale Weathers and are so incredibly thrilled and humbled to have the opportunity to work with Courteney. We're absolute mega fans of her work and we're so excited to join her in the next chapter of the Scream saga!"
Kevin Smith might be busy on his Mallrats sequel, but he's still found time to begin working on a new animated take on The Green Hornet. He'd already penned the script for a failed Miramax backed retelling beforeSeth Rogen got his hands on it (his tale was eventually turned into a comic book). Now, rights holder WIldbrain has announced the new animated series with Smith behind it, although its eventual destination, most likely a streaming service, has yet to be revealed, Smith said: "Kevin Smith said, "It's an honor to escort the legendary Green Hornet and Kato into their very own animated series for the first time in the rich history of these iconic pop culture characters. We'll be telling a tale of two Hornets – past and future – that spans generations and draws inspiration from a lifetime spent watching classic cartoons and amazing animation like Batman: The Animated Series, Heavy Metal, and Super Friends. I can't believe WildBrain gave me this job and I can't thank them enough for the opportunity to extend my childhood a little longer."
Who wants to be a kajillionaire?
You're on The Raygun newsletter mailing list, which has been running for eight years, because you requested it, have been recommended to us or sent us emails. You can unsubscribe at any time, if you're daft, using the link elsewhere or by emailing as below. But of course, you don't want to do that, do you? We don't share your information with anyone else, we don't like cookies and we're the good guys. We care because you do…
To subscribe to The Raygun newsletter, please email
info@theraygun.co.uk
with subscribe in the subject matter
To unsubscribe, email

info@theraygun.co.uk

with unsubscribe in the subject
For editorial or advertising queries, contact

tim@theraygun.co.uk