SPECIALS 
August 2010
-
Extended Stay Sprecial!!!
Stay three or more nights and receive 15% discount.  New reservatons only.  
September
2010
-
Midweek Christmas Museum Special (Sunday - Thursday nights). 
Stay two nights and receive two passes for the National Christmas Center, a $22.00 Value!! 
RESERVATIONS ONLINE CLICK HERE.
Phone 888-314-3664
VISIT OUR SITE
888-314-3664
2942 Lincoln Hwy E
Gordonville, PA 17529
Robert Hall, Innkeeper/Host
Become a FAN on the After Eight Facebook Page, click above.
Follow my Blog, click above.
Farmer's Markets in August & September
 




 

August and September are great times to explore and enjoy the locally grown produce in the area.  The farmer's markets and many local produce stands are now open flourishing with locally grown fruits and vegetables.

 

 

A favorite of the After Eight Bed & Breakfast guests, it is only 10 minutes away.  Don't miss the old time Hardware Store across the highway with the two old gas pumps outside.




 

Roots Farmer's Market

  Every Tuesday you can explore five connnecting buildings with a variety of stands. There is also an outside flea market, animal and plant auction and many outside vendors.


 

The oldest farmer's market in the country, Central Market is open on Tuesday, Friday and Saturday.  Delve into the history of downtown Lancaster PA.

 




 

 
The Busy Body, Pool's Paradise

 

Joseph, Behind the Scenes Tour, Psalms of David, Miracle of Christmas, Sounds of Christmas

 

California Soul, Abbey Road, Sara Evans, Mark DeRose Band, Glenn Miller Orchestra, Portrait of Sinatra, Charlie Daniels Band, Alice Cooper, Steven Curtis Chapman, Little Big Town, Roy Clark, Crystal Gayle, Ray Price, Brian Regan, Kenny Vance & The Planotones Duprees, Cricketts, The Golden Boys, Natalie Merchant

 

George M, Church Basement Ladies, White Christmas

 

 
 
After Eight Bed & Breakfast Gardens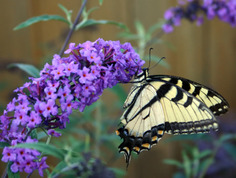 The butterflies are loving, but what else, but the Butterfly Bushes, they are still in full bloom in several places around the yard along with the Russian Sage and Black Eyed Susans.  Don't miss out on our very friendly and plentiful rabbits this year, hopping all around the yard.
Hope to see you again soon. The gazebo now is screened in, while the project is still incomplete, there is a glider and a picnic table with seats all around, a great place to relax and read a book.   Check out behind the barn for two benches that were relocated in the shade of our nut trees.
Robert