Sea Horse Ranch is happy to announce the official re-opening of The Beach Club on Thursday, August 3, 2017. Redesigned by Architect and Sea Horse Ranch resident Eric Urbahn, The Beach Club features new menu items, additional outdoor seating for dining al fresco, and an open floor plan designed to create space for special events and functions.
We are looking forward to sharing time with you at the wonderfully upgraded and beautiful Beach Club at Sea Horse Ranch.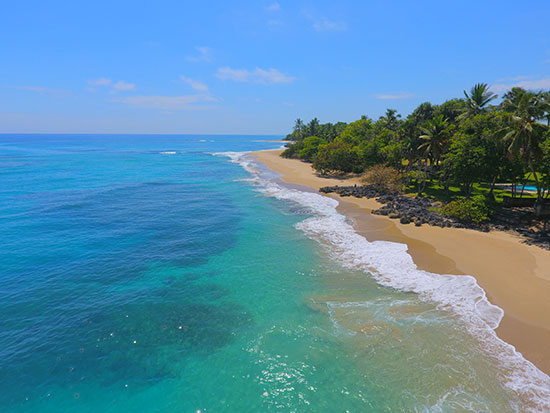 Investing in real estate property on the Caribbean island of the Dominican Republic is a smart choice for second home buyers, retirees, and ex-pat residents – singles and families alike. The Dominican Republic is consistently ranked among the top vacation destinations in the Caribbean by the travel industry, with its famous beaches among the most popular attraction for travelers from around the world.
Travel & Leisure magazine named the towns of Cabarete and Sosúa among the "Best Beaches of the Caribbean" in 2016 for their international charm. The appeal of the area is easy to see, with abundant sunshine, warm climate and multinational beach towns offering high quality, accredited international schools, modern medical facilities, infrastructure and services, a wide variety of restaurants, and activities such as yoga, tennis, golf, horseback riding, watersports, cycling and more.
Sea Horse Ranch offers sought-after real estate properties for rent and for sale with villas ranging from 3 to 6 bedrooms. The villa resort encompasses 250 acres of sprawling grounds along the Atlantic Ocean, and features lush tropical gardens and exclusive amenities such as semi-private sandy beaches, a Tennis Club with five clay courts, an Equestrian Center, swimming pools, and a seaside gourmet restaurant and lounge, The Beach Club.
Whether you choose to vacation in the Dominican Republic, visit for an extended stay, or maximize the rental potential of your real estate investment property, the beautiful surroundings of the island will captivate and inspire you.
Contact us for more information about our exclusive listings.
Sunset Jazz Celebrated at Sea Horse Ranch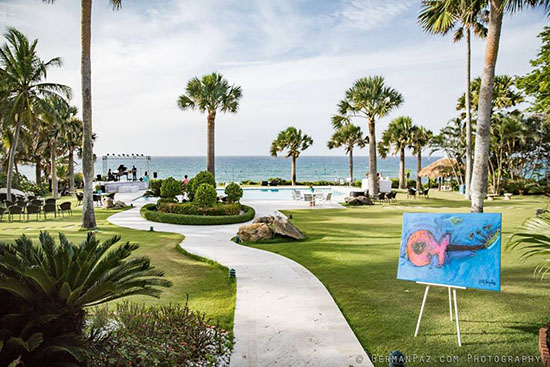 We offer our appreciation to the community for joining the Sunset Jazz event celebrated at Sea Horse Ranch in June, and for showing their support of art, culture and music education for the youth of the Dominican Republic.
The evening featured a special performance by acclaimed international performers Marco Pignataro (saxophone) and Laszlo Gardony (piano), and was hosted by FEDUJAZZ and the Dominican Republic Jazz Festival. An auction of original artwork by Adolfo Faringthon was held with proceeds benefitting FEDUJAZZ music foundation.
The spectacular setting of the evening's celebration was the magnificent Villa Ataraxia, which provided the perfect backdrop for cocktails and music enjoyed in front of the ocean.
Thank you for your support!