IN THIS ISSUE:
Rep Don Armes Attracts More Attention Along With Other Transvestite Republicans
Rep Don Armes Hammered Once Again
Wretched Mess in Senate District 43 Race
Correction on the Kaye Beach Drivers License Court Battle
---

---
Sponsors this week:
The Carpenter Shop
358 North Rockwell
OKC, Ok
405-942-2644
thecarpentershop.net
The Carpenter Shop is a full line cabinet and countertop shop that travels all over the state building dream kitchens for discerning customers
R A Graphix
(405) 703-3599
214 Ne 12th St, #C, Moore, OK 73160

R.A. Graphix is a full line printer and sign shop capable of screen printing, vinyl signs, banners, offset printing, and all of your printing needs. Randy and his family have supported the conservative movment for many years
August Is Getting Hot For the RINOs
Rep Don Armes Attracts More Attention
Along With Other Transvestite Republicans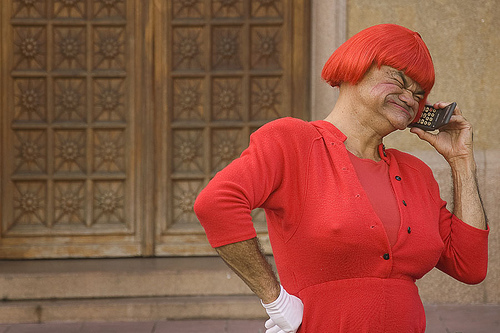 Representative Don Armes finds himself in the crosshairs of other activist websites, the
Patrick Henry PAC
and the
DirtyDozen.biz website
. Branded #4 on a list of the "Dirty Dozen", Armes finds more exposure of his infamous screaming at women episode during the discharge petition drive, his threats against the Sooner Tea Party, his transvestite agenda support vote, his submission to the State Chamber of Commerce agenda as shown by his support of millions of dollars in tax breaks for Boeing and Goodyear while the state's retired military veterans wait another five years for their tax break.
It is encouraging to see others across the state wake up and find that Armes and his cronies pose a serious threat to our economy, our state, even to our way of life. Also featured on the DirtyDozen.com site is Tulsa Representative Dan Sullivan, notorious for cheating on his childhood sweetheart/wife with an employee at the state capitol, in violation of House ethics rules and state law. Sullivan also voted for the transvestite birth certificate sex change bill along with other State Chamber agenda items, and has been a target of a Tea Party investigation for the last six months.
That investigation is being wrapped up and the info is nearly ready for release.
Rep Don Armes Hammered Once Again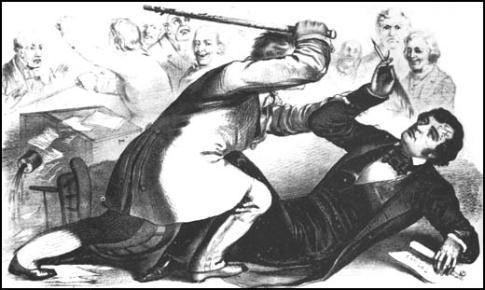 Last Saturday marked another excursion into the House District of Representative Don Armes. Armed with around 200 ArmesControl.com signs and several thousand flyers activists cut a wide swath through his district, placing signage at crossroads and dropping flyers/post card packages on porches throughout the southern regions of the district. Seven towns were covered, all but one town had nearly every home covered, the remaining town will be finished on the next trip. Another trip will occur in August.
The feedback from the residents was more than encouraging. People spoken to were aware of the ArmesControl.com campaign, knew of the transvestite vote, and many had cross words to say about Representative Don Armes. Some opined that Armes had begun representing big business rather than their rural area. Others were incensed as his non support of gun rights and workers comp reform. The local watering holes had been buzzing with talk about Armes's character and integrity.
One of the highlights for me was when I gave a gentleman the flyer package. He introduced himself as the city manager of the town then asked if we were the ones that were responsible for the signs. I must have cringed a bit because we had plastered his small town with the ArmesControl.com signs in early June, most going on the right of ways. I stood there waiting for a tail chewing and said "I'm afraid that was us." The gentleman stuck his hand out to shake mine and said "Great job!"
Last Wednesday dozens of letters went out to churches in the Don Armes House District, laying out his voting record along with the reasons why Armes has abandoned his rural constituents.
Next week we once again begin robo calling his voters, this time using Don Armes's own words to hang him with! A conversation with an ally jogged my memory of Armes's comments on opening day of the 2011 legislature where Don talked trash on his constituents! Here are some of the gems that old Don gifted us with:
"We all have constituents in our districts that may not be the, well, the brightest or the best for the lack of a better term. "
"Wouldn't you agree that sometimes "those people" say there ought to be a law and they expect us to go take it up to the Capitol and try to pass it and at that point really the best thing for everybody concerned would be for that to get killed somewhere?"
"What you need sometimes as a state representative is the protection of that committee chairman, to go to him and say "I've got a guy and I've promised him that I would introduce this bill but it is a terrible idea, how do I stop this train before we change the law in a negative way?"
Armes is likely the most arrogant individual we have run into so far at the capitol. It continues to amaze me that the many of these men and women lack the empathy that should be a hallmark of a decent human being. Sociopath behavior is more common than not, but it is their pride and arrogance that will enable us to bring them down one by one, clearing a path for constitutionally minded citizens to run for office and bring the government of Oklahoma inline with the values of it's people.
Wretched Mess in the Senate District 43 Race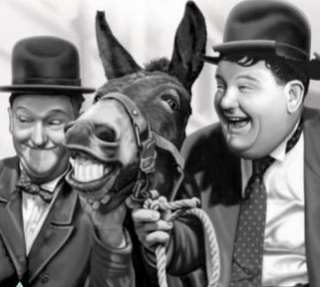 Three Candidates For Senate District 43
Serves me right, I did turn down an offer to run for the seat. Still I am not cut out for political office and am better suited doing what I have been doing. But, what a miserable mess the Republican party has wrought in District 43. There are two candidates, Theresa Nelson and Greg Childers in the Republican primary and one Democrat in the general election.
In the OCPAC August 2nd newsletter, Charlie Meadows had this to say about the choice:
"Someone on the web-site posted that the other Republican candidate,
Greg Childers was the establishment candidate. They couldn't be
further from wrong. The establishment didn't field a candidate as they
thought State Representative Paul Wesselhoft would be the easy winner
in the race and keep the seat for the Republicans."
And Charlie went on to say this:
"State Senator Ralph Shortey brought Mr. Childers to an OCPAC meeting a
few weeks back. Anyone who knows anything about the Republican party
knows that Ralph Shortey is anything but an establishment Republican
and will only support candidates that will not simply bow down to the
establishment. In my opinion, Greg Childers is by far the more
conservative candidate. That is just my opinion and is not an official
endorsement from OCPAC."
Once again, as has become the case more and more with Charlie Meadows, advice is given that is flat out wrong, bordering on irresponsible. Anyone that has been active knows that Paul Wesselhoft has actively opposed the establishment despite Charlie's attempt to label Wesselhoft as such. So why would Charlie do this? His motivation is the sentence before, attempting to clear Greg Childers's reputation of being the establishment candidate by slamming Wesselhoft. Charlie went on to use Senator Ralph Shortey's association with Childers to buttress his opinion. Yet as worried as Charlie was about the Democrat forum posts, he has neglected to tell the entire story.
It seems that Greg Childers was a Democrat until quite recently and that his wife is still a registered Democrat. As the entire Democratic caucus supported our Discharge Petition on HR 1004 this session, I am not slamming him for his lifelong association with the Democratic party, just wondering why this wasn't pointed out in Charlie's endorsement. Childers has also slithered over right into the big money establishment ranks, appearing at a closed door meeting with special interest group leaders. See the link below for more info on that meeting (and it is a sad day when we have to depend on Democrats to tell us who our candidates are indebted to).
Childers also supports Obama Care/Fallin Care Health Insurance Exchanges, shown in his survey to the Oklahoma Prosperity Project, the State Chamber of Commerce's political arm:
Note that Childers did refuse to answer several of their questions, which are taken as a "no". It is obvious though that he supports corporate welfare in general and supports the state government picking "winners" rather than allowing the free market to work unobstructed. He refused to answer both questions on our legal system, confirming judges and reforming Workers Comp, showing that he is very likely in the trial lawyers pocket. Again that is his right but I wonder why Charlie didn't point out these facts before endorsing Childers?
I dug around a bit and found Childer's ethics commission reports detailing the special interest contributions:
And others:
Oklahoma Beverage Industry Employees Pac (207007)

6520 N. Western, Suite 202

Oklahoma City, OK 73116

Supporting Pro Liquor Industry Canidates

Jul 20, 2011

1,000.00

1,000.00

Greater OKC Chamber PAC (210005)

123 Park Avenue

Oklahoma City, OK 73102

To Support Oklahoma Candidates

Jul 14, 2011

1,000.00

1,000.00
Again one wonders why Charlie didn't bring this up. Is he being played by this newly minted RINO or has Charlie succumbed once again to supporting the lesser of evils? Lesser or not, the lesser of evils is still evil. Theresa Nelson is not any better than Childers, after all the infamous Calvin Reese, a Democratic activist is running her campaign! Once again we Republicans have a choice between obvious RINO candidates rather than having a conservative Republican running in the primary.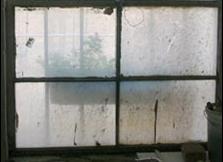 A sad state of affairs indeed, but what really concerns me is seeing OCPAC being used by Charlie Meadows to endorse an obvious RINO. I like to explain things using a person's own profession as an example. Charlie washes windows for a living, an honorable enough trade, but if the window is dirtier after you are done washing it, it is time to change the water in the bucket! Dump out that bucket of muddy water Charlie! Get some clean rags! Instead of making things clearer you are just smearing the window and making it hard for folks to see these candidates as they really are.
Correction on the Kaye Beach Drivers License Court Battle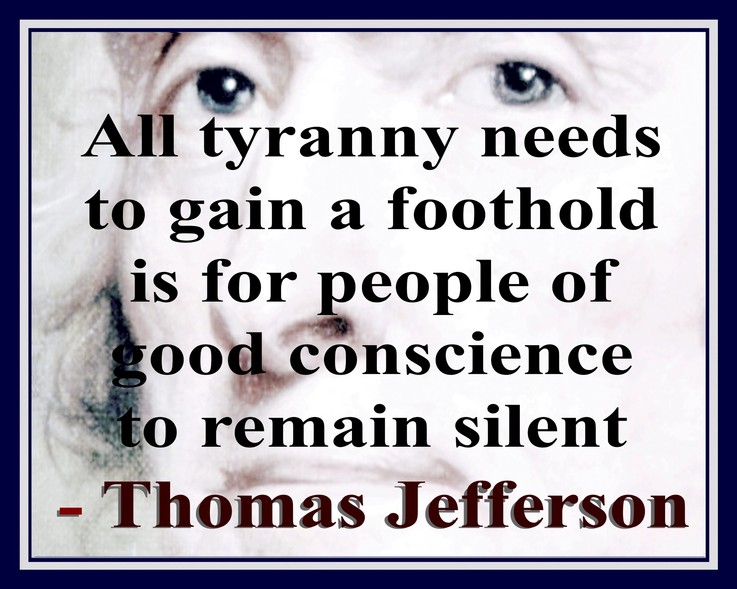 A

correction is needed on the story a few weeks back on Kaye Beach's battle with the state over biometric drivers license photos. Kaye's attorneys are NOT pro bono! The confusion came about after I read a story where another group is finding pro bono lawyers across the country to file friend of the court briefs in support of Kaye's court case once the case gets into the appelate courts. Kaye needs our support to fund the local attorneys that are working on her case.
And on a positive note, Kaye beat the ticket in court after the city dimissed the charges! That takes her out of harms way for now, at least from that charge, and puts the case into civil court when her attorneys file a civil case. I believe that they are a bit afraid of Kayes arguments!
Money is always needed for printing costs, postage, sign materials, and robo call costs. We are tightfisted, we will spend your hard earned money wisely and frugally as we do our very best to clean up Oklahoma politicians so we can begin to clean up our country.
To donate, send checks to Sooner Tea Party, 358 North Rockwell Ave, OKC, OK 73127
Or visit
soonerteaparty.org
and use our PayPal link to donate using a credit card, a debit card, or a bank transfer

.