Sr. Jane Belanger, Vice-chair
Dixie Heinrich, Secretary
Individual Retreats, Private and Directed

Individual retreats are entirely tailored to the personal needs of the retreatant. Time spent in quiet reflection facilitates your spiritual journey. Access to video and book library is available. 

A 

private retreat

 offers space, access to facilities and scheduling around Community liturgies and meals, however the retreatant does not need to fit into any prearranged plan. The fee is $46 per day, which includes room and three meals.



- note

: we now offer a "Body and Soul" private retreat package that includes room, board, reflection resources, access to a local health club, and additional options for massage and spiritual direction. Click here for more information.

A 

directed retreat

 offers the same as above plus an opportunity to meet with a Spiritual Director. The fee is $45 per session. 

Spiritual Directors: (contact info below).

Jolene Geier OP: invites you to root your spiritual journey in the broader world view where issues of peace and justice affect your soul choices.



Philip St. Romain D. Min.

: as a Catholic layman, husband, father and author, invites you to see the possibilities for a contemplative life in the midst of busy-ness. 

Renee Dreiling OP: invites you to discover the surprises that God splashes in and among the pleasures and pains of life.



Ann Axman

 invites you to explore the daily moments as sacred and gifts from God.



Marcia Berchek

 offers a time to be fully present to God in the midst of ordinary concerns.
 
Esther Fiegel OP encourages you to tune into the graced "God-calling" moments of daily living.
A massage at Heartland Center for Spirituality comes from a place of love and respect.  Massage is not only a practice for health and well-being, but a spiritual practice as well.  Book a massage today to refresh your body and soul.
Call Ann at 620-792-1232 ext. 116
  30 min., $25.00
  15 min., $15.00

Interactive Retreats and Workshops (uses email and discussion forum)


http://www.shalomplace.org/


Current offerings include the following:
1. Psychological Types and Spirituality
2. Freedom from Codependency
3. The Way of Christian Spirituality
4. Wonderfully Made (Christian metaphysics)
5. Growing in Christ
6. Communities in Transition (Spiral Dynamics)
7. Discerning God's Will
8. The Five Consents
9. At-home Retreat Resources
10. God and I: study series.







Daily Spiritual Seed
Free email newsletter on Christian spirituality featuring a quote by a mystic, meditations on the lectionary readings, and lessons in spiritual living.

Workshops and Retreats Online
You can listen to the conferences online and reflect on the handout resources. The following are currently available.
1. Christian Mysteries
2. Catholic Responses to Fundamentalism
3. Freedom from Codependency
4. Basics of Spirituality
5. A Debate on the Topic of Abortion
6. Pathways to Serenity
7. Lessons in Loving
8. A Christian Understanding of the Chakra System

Shalom Place Christian Spirituality Resources
Includes the resources listed above plus a great deal more, including a discussion forum, bookstore, and a wide variety of spiritual exercises.
Youtube Channels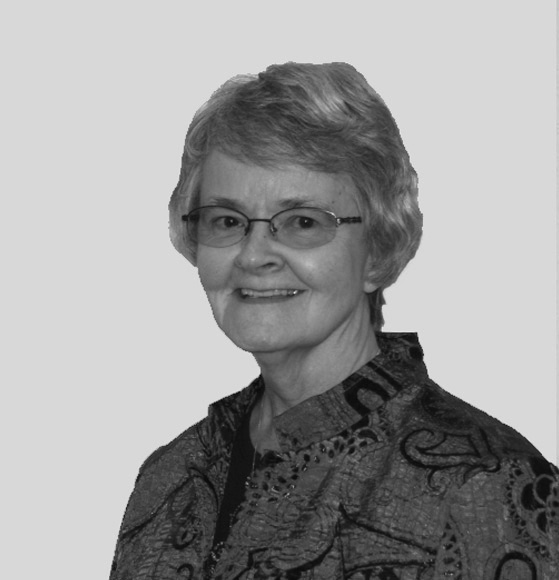 by Sr. Renee Dreiling OP
June has been an inspirational month with the summer retreat with Fr Ed Ruane OP and Sr. Carla Mae Streeter OP. Their preaching was energetic, lively, and hopeful as they reviewed for us the main characteristics of our Dominican life with its emphasis on Prayer, Study, Community and Preaching.  Many of you value those same ideals, and we appreciate your faithfulness to Heartland Center for Spirituality and the many gifts you have that you share with us!
Following the retreat I was able to be inspired once again by the beauty and majesty of the Colorado Mountains! Their beauty never grows old, and changes at each turn in the path. The silence and even the storms are reminders of God's care and presence as our hearts were renewed in such an amazing creation. 
Coming back home to my lovely porch, and to the wonderful creatures that surround it, the various birds, the rabbits, the squirrels, along with the beautiful lawn and the many trees is another peaceful place where my being is likewise refreshed. I pray refreshment for you wherever you are, as this summer goes on.
We here at HCS are also looking forward to being inspired and refreshed by our Theology Institute with Sister Linda Gibler OP from Houston TX. Sister Linda is a cosmologist and theologian, who will share with us her love of the earth and all of creation. She will touch on scripture, on ecology, on Pope Francis' Laudato Si, on where we go from here; as well as to engage us in contemplative walks outdoors. She is so excited about coming to be with us.  
Even though you may not be able to join us for the entire Institute-- from the evening of July 21 to noon on Tuesday July 25-- we encourage you to come for whatever experience on whichever day you might be able to sneak away. Sister Linda has a great reputation and a great gift to share with us. You can find the schedule and a bit more description on our website.
www.heartlandspirituality.org  
Click on Retreats and Programs.
A 5K run/walk will be held on September 30, 2017.
   Registration begins at 6:30 a.m., with the event beginning at 7:20. 
   Awards given to top three females and males for several age divisions. 
   Early registration by September 17: $35 (includes T-shirt). Same-day registration accepted; $10 T-shirt purchase.
Click here
for more registration, and for sponsor listings.
- - - 
The link below can be used at any time of the year to make a tax-deductible offering for the support of this ministry. 
Webinars
Archives of past webinars include other presentations by Carla Mae Streeter OP, Renee Dreiling OP, Philip St. Romain, D. Min., and Jerry Truex, Ph.D. See link below.
SpiritLife courses with handouts may also be accessed through the archives.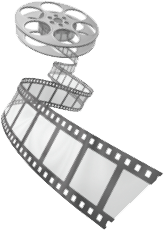 Movies With A Message
Movie begins at 6:15 p.m.; Great Bend Dominicans Motherhouse Auditorium.
Refreshments, Discussion Time
Free-will donation. 
Join us for an evening to watch and reflect upon a movie that conveys a meaningful spiritual or ethical theme. After the movie (for those who wish to stay) we will spend a few minutes reflecting together on meanings and implications. There is no registration fee, but we welcome your donation to help offset our expenses.
Summer - Fall 2017 movies:
August 29 (Tuesday): Restless Heart. 2013. 133 min.
 
September 29 (Friday): Promised Land. 2012. 106 min. 
 
October 20 (Friday): Winged Migration. 2001. 89 min. 


November 14 (Tuesday): The Queen of Katwe

.

 2016. 124 min. 


December 5 (Tuesday): 90 Minutes in Heaven

.

 2015. 121 min. 
Peer Supervision for Spiritual Directors
Friday 7:30 p.m. - Saturday 3:30 p.m.
  November 3-4, 2017
Fees per gathering (includes Saturday breakfast and lunch):
Commuters - $35.00
Staying overnight - $65.00 
   In order to provide for the continuing growth and formation of spiritual directors trained in our SpiritLife program, we will provide several get-togethers at Heartland Center for Spirituality during the coming months.
   We are opening this opportunity for anyone who has completed a spiritual director formation program and is currently seeing directees.
   During this time, we will provide opportunities for fellowship, support, sharing resources, and peer supervision (contemplative observer approach taught by Jane Vennard). The team at Heartland Center will provide hospitality and direction for this process.
Engaged Encounters
Heartland Center for Spirituality is pleased to host Engaged Encounter Weekends for the Diocese of Dodge City. 
For information contact Ronn and Annie Roehm at 620-728-0855.                                 
For reservations contact Mike and Lindsey Mazouch at 620-792-6290
Finding God in Nature
  Ann Axman, OPA and Philip St. Romain
        October 20-21, 2017      
This overnight retreat will begin on Friday night at 6:15 p.m. with our Movie with a Message on "Winged Migration." On Saturday, we will spend times in prayerful appreciation of God's creativity in nature through times of quiet, nature walks, and a birding trip to Cheyenne Bottoms.
- Breakfast and lunch are served on Saturday.
- Overnight and commuter rates.                      
Integral Ecology, by Linda Gibler OP
July 21-25. $295
Pope Francis' encyclical, Laudato Si' calls for a renewed exploration of what it means to be human in relationship to a suffering planet. In this Theological Institute, we will explore what the Earth, Laudato Si', and our Dominican tradition might be asking of us. In our days together, we will take an ecological look at key passages in the Bible, explore cosmocentric perspectives on Sacraments, Prayer, and Preaching, and ask ourselves how our Dominican charisms (personal and communal) call us to respond to an "Integral Ecology."
Linda Gibler OP
, a Dominican Sister of Houston, is the Associate Academic Dean of the Oblate School of Theology in San Antonio. She also lectures and gives workshops on the significance of recent scientific discoveries for Catholic theology and spirituality. Her book,
From the Beginning to Baptism: Scientific and Sacred Stories of Water, Oil, and Fire
was published in 2010 by Liturgical Press.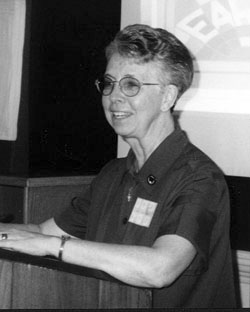 by Sr. Jolene Geier OP
One hundred years ago (May 13 to October 13, 1917) Our Lady of Fatima, Portugal appeared to three shepherd children. Lucia Santos, Jacinta and Francisco Marto and revealed to them three secrets. The first secret was a vision of hell which they experienced on July 13, 1917. The second secret Mary asked for devotion to the Immaculate Heart of Mary to save souls and bring peace to the world. This would end the Great War but if people would continue to offend God a second war would follow. She asked that Russia be consecrated to her Immaculate Heart so that she would not spread her errors throughout the world causing wars and persecutions of the Church. 
On January 25, 1938 an aurora borealis appeared over the northern hemisphere. It was the widest occurrence of the aurora since 1709. Sister Lucia indicated that it was the sign foretold and a month later, Hitler seized Austria and invaded Czechoslovakia which led to World War II. 
Going to school at St. Mary's in Garden City, KS during World War II the Dominican Sisters were promoting these apparitions encouraging us to form the Blue Army to fight against the Red Army of Russia and to end the war. Our Spiritual Weapon was the Rosary. During Lent we would save our pennies to ransom pagan babies in Communistic China .
As we see in our world today the evil of atheistic Communism as a deadly cancer which feeds poverty, hunger, deadly violence, greed, terrorism, and the threat of a nuclear war which the present world leaders seem to be ready to use their power to launch. The three "dark days" which was revealed in the apparitions indicates what would occur if a nuclear attack would occur.  A recent TV documentary indicated that there would be darkness for the period of about 3 days where a nuclear bomb would hit.
The third Secret of Fatima which Lucia said could be released to the public after 1960 was not released until June 26, 2000.  However , the controversy is that only part of the secret has been revealed. At this time of the celebration of Our Lady's care for us is one of hope and a challenge for all of us to continue to pray the Rosary, do penance and live with love and peace.
Our Lady has always had one message for the world, and that is the conversion of hearts.  Only through the conversion of hearts can the world be saved.  Our best action is to ensure that our own hearts are converted and trusting in the Third Secret, it begins with penance.
In condemning the Nov. 13, Paris attacks, Pope Francis referred to them as a "piecemeal World War III."  In essence, the Holy Father is explaining that World War III has begun, at least in a piecemeal fashion. In fact we never stopped engaging in war since World War II, eg Korea, Vietnam, Afghanistan  etc. The level of violence around the world is rising rapidly, with the proliferation of weapons, use of bombs, cyber-attacks to name a few. 
Pope Francis canonized the two visionaries Jacinta and Francisco Marto on May 13, 2017. 
by Sr. Esther Fiegel OP
Recently I read the book, Fly While You Still Have Wings, by Joyce Rupp. The book, a memoir of her mother Hilda, is a beautiful, honest and insightful account of her mother's life and death journeys. Poetry, engaging storytelling and personal touching experiences provide an in-depth portrait of Hilda. After reading the last page I felt like I had accompanied Joyce and her mother in many moments of both of their lives.
Joyce highlights the life lessons her resilient mother taught her in her 80 years of living. She doesn't "canonize" 
her mother. Rather she portrays her as fully human, flawed and blessed. Especially moving are some of her mother's diary entrances, their in-depth conversations, humorous anecdotes of their times together at home, in the hospital and during some road trips and their almost monthly visits. Joyce shares the ways she sometimes failed to listen, to accept and understand her mother in her later life illnesses and losses.
In the telling of their last moments together and in the sharing of her own grief journey, Joyce touches the very  soul of her readers by acknowledging and reflecting upon her regrets and self-reproaches. Always a learner as well as a teacher Joyce came to understand the need to free herself from the pain of her regrets so she too can "fly while she still has wings." 
I highly recommend this book and know I will read it again.
by Ann Axman
Music has always been important to me in my spiritual life.  I have found meaning in many songs as I have been on my own journey.  Recently on a road trip with my daughter, Chasity and her children, Chase, Chloe and Chelsi I was able to expose them to the music of Francesca Battistelli.  Her songs have been inspiration and encouragement to me for several years.  
During an especially time of deep healing, her song "Forever Love" could have been a conversation between myself and Christ.  – Christ telling me over and over – "You are my forever love" and my response:
From the bottom of my heart I'll sing to you.
From the depths of who I am I love you. 
With everything inside I run to you.
Cause all that I've become I owe to you.
When I get focused on my tendency to be perfect, the words of her song, "Free To Be Me" are a reminder that I need to be gentle with myself and that getting caught up in the illusion that I need to be perfect does not serve me well.  Her words are also a reminder that I need to allow myself to let God carry me through the hard times so I can be free to be the best me that I can be. 
Cause I got a couple dents in my fender.
Got a couple rips in my jeans. 
Try to fit the pieces together.
And on my own I'm so clumsy.
But on your shoulders I can see,
The song that spoke volumes to me in the car that day was, "Write Your Story."  This is a song about trusting and loving God enough to continually discern what His plan for your life is.  By doing that His story is written on your heart, so that you can be Christ to others.  Everyone in the car starting singing along.  And I am using the word singing loosely here.  The kiddos didn't know the words, but they tried to sing, there was a lot of gibberish, with a few recognizable words here and there.  But in our hearts all of us had the desire to sing:
 I'm an empty page
Write your story on my heart
Come on and make your mark.
Let me be your work of art
Won't you write your story on my heart
My life, I know it's never really been mine
So do with it whatever you like
I don't know what your plan is 
If you haven't listened to any of Francesca's songs, I would encourage you to take a listen if you find yourself with some spare time.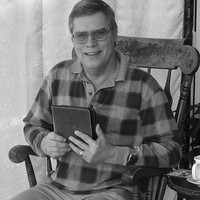 I will use this space to announce a change in my employment status at Heartland Center for Spirituality beginning in January 2018. The plan is to scale back my responsibilities and to be a part-time employee of the Center. Details have not yet been ironed out, but work on the 2017-18 budget earlier this year necessitated my coming to a decision that would be reflected in that budget. Most likely, I will be letting go of responsibility for finances, which has been part of my job description since 1997, when I started work here. Also, I will be traveling to and from Great Bend less frequently, though how much so is unknown. So you see it's all kind of nebulous at this point, but change is in the air.
What I do plan to continue with is spiritual direction, Internet ministry, and occasional programs and presentations at the Center. So this is not yet "retirement" for me, at least not in the conventional sense of the term. I cannot conceive ever not doing some kind of ministry as long as I am healthy and capable, and I'd love to continue doing so at HCS. What I do hope to have more time for is writing, and for occasional camping trips in the little RV trailer that I purchased in March. I've already taken it out for several "nature retreats" and look forward to others.
Please remember us during this time of discernment at HCS. I/we want to follow the lead of the Spirit, and to make provision for ministry here for the years ahead.