Good Afternoon Friend of PST,
This is your invitation to come and hear the real, true stories of the people of Portland in our new home, Nordia House on Saturday, November 2nd.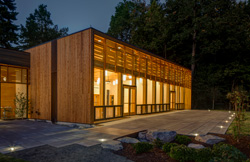 Located at 8800 SW Oleson Road and set amid a wooded haven, Nordia House is an intimate space that's perfect for our brand of storytelling: Comfortable, Contemporary, Elegant, and Accessible.
Doors open at 6:30 pm with stories at 7 pm. Enjoy a glass of wine, a beer, or non-alcoholic beverage when you come to our show at Nordia House.
Settle in and hear some amazing new stories from our wonderful storytellers:
Emily Fincher, Roland Jarka, Kathy Gillis, Beth Weissman, Debz Briske and Sally Berg.
Get your tickets today! Seating is limited.
Nordia House is a home for anyone interested in the Nordic countries, and they look forward to helping you discover more about the lands of the far north. Become a member of Nordic Northwest! [
Join Today
]
May The Narrative Be With You!®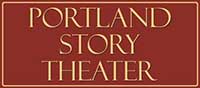 Portland Story Theater is generously supported by peole like you -- our individual supporters -- along with The McIvor Family Charitable Fund; Ronni Lacroute; Tonkon Torp; Diane Ponti and Ward Greene; John Moe; Polk Family Charitable Fund; Dana and Steve Dennis; members of the Portland Story Theater Board, Founding Circle, and Narrative Network, as well as by the Oregon Community Foundation; The Collins Foundation; James F. and Marion L. Miller Foundation; Meyer Memorial Trust; The Kinsman Foundation; The Autzen Foundation;
NW Natural Gas; and
The Oregon Cultural Trust.
Portland Story Theater is a 501c(3) nonprofit organization.
Your donation to Portland Story Theater is tax deductible within the limits of the law.
Thank you!