Deep Discount Sale on Bulk Purchase Items
** We're up to our necks in AFCNA socks! **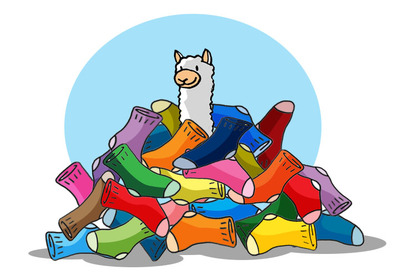 Offering Bulk Cases at DEEP Discount!

We bid on the closeout of 1000s of pairs of 
closeout Alpaca Fiber Co-op (AFCNA)
Hiker, Qtr Hiker and Dress socks.

Winning the bid, we now have TOO many!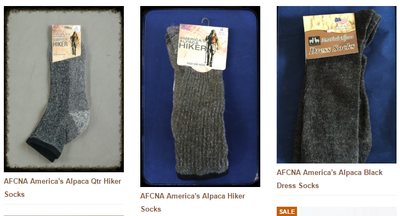 With lots of

planned

other products coming to our warehouse, you can get
 DEEP discounts for a volume purchase!
The socks come in cases of 120 (Dress) and 72 (Hikers).
Historically retailing in the $20-$25 range, bulk purchasers can get these socks right now for as little as $5/pair! 
The number of cases available for this special is limited.
We purchased ALL of the remaining Co-op inventory (at closing bid) of these items and are passing the discount prices to our wholesale customers on these popular items.