CAN'T HOLD A CANDLE TO BEAUTY…
…TESCO GOES BIG WITH DISNEY
FOX ADDS VINYL VERSIONS FOR COMIC CON
MUST SEE PR CAMPAIGN CONTINUES
BBFC: NETFLIX NOW THE BIGGEST…
BBFC: VIDEO DOWN, THEATRICAL, VOD UP…
…AND AIMING FOR FASTER TURNAROUND
MORE ON BBFC VOD SUBMISSIONS
WUAKI REBRANDS AS RAKUTEN…
…AND ENDS UP ON BARCA SHIRTS
…AS WORLDWIDE DVD OUTPERFORMS MARKET
LIONGATE'S ORIGIN REVEALED
SUMMER FUN WITH SECOND SIGHT
AS TERMINATOR 2 COMES BACK FOR MORE
FACT GOES AFTER SET-TOP DEALERS
FOOTBALL – AND FANTASY VERSION – RETURNS
QUOTE OF THE WEEK
---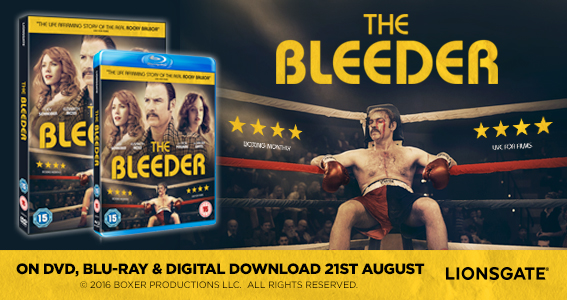 ---
If you can't read this newsletter or see the ads, please click here
It Was A Good Week For... Disney's had a cracking week…
It Was A Bad Week For… The clampdown on illegal set top devices continues…
Be our guest! A guest – or rather a whole cast of them, in the shape of Beauty And The Beast and an all-singing, all-dancing live action Disney cast – have turned up in scores of homes this week after the studios physical release proved a hit with families heading into the summer holidays. The remake of the Disney Classic had shifted 315,000 units after its first three days on sale according to the Official Charts Company's midweek bulletin. That made it one of the year's fastest sellers on physical release, bested only by Bridget Jones' Baby. Fantastic Beasts And Where To Find Them and Rogue One. And it could well overhaul two of those by Sunday, putting it the second best opening week of the year behind only the Star Wars title, giving Disney one and two for 2017 so far. It caps a good week for the Mouse House, the animated original Beauty is at number four, while Moana, also boosted by ongoing promotional activity, is at number three. Drafting activity aids Dunkirk and Planet Of The Apes titles on the back of big theatrical releases, while other new entries include Another Mother's Son at number eight, the animated Resident Evil spin-off Vendetta at number nine and, further down, Personal Shopper at 34 and A Quiet Passion at number 40.
Beauty And The Beast was aided by Tesco's decision to back the studio's groundbreaking and BASE Award nominated Big Sleeve editions, After trialling the 12" vinyl sized editions which came complete with special commissioned artwork, cars and dual format versions of the film, covered here extensively on The Raygun when they first launched last year, the supermarket giant is now getting right behind the format, following Beauty with Guardians Of The Galaxy 2. Commenting on the move, entertainment category spokesman Rob Wilson said: "We believe Big Sleeves could be as effective in stimulating growth in DVD's and Blu-ray, as limited editions have been in reviving vinyl. These formats look fantastic and have great collectability, as well as being perfect gifts. They really offer customers something different to digital and streaming versions."
---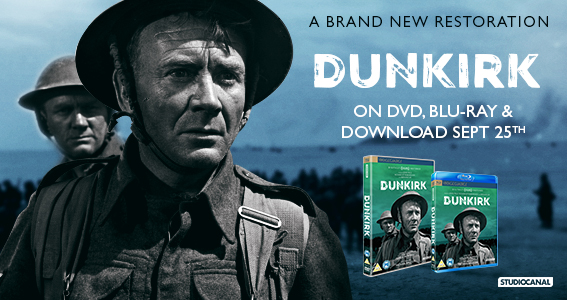 ---
Meanwhile, over in California, at the San Diego Comic Con, aka SDCC, probably the biggest event of its kind in the world, Fox was launching a new initiative too. Many of the major studios use it as a launchpad for releases, and there are also exclusives aplenty to be bagged for the scores of geeks, nerds, fanboys and fangirls and all manner of cosplayers who attend. Perhaps one of the most intriguing is Fox's new initiative; following hot on the heels of Disney's Big Sleeve idea, the rival studio has taken it a step further. It's offering five exclusive releases at the convention, each including a Blu-ray, a DVD, a digital copy and a vinyl soundtrack (some coloured wax too), all housed in specially created 12" sleeves. The five, Dawn and Rise Of The Planet Of The Apes, Deadpool, Kingsman: The Secret Service and Logan are just SDCC exclusives for the time being, no word if the idea will be extended or even make it to these shores. But soundtrack expert Charlie Brigden, who runs the Sound Of Fear podcast, (you can hear it here) said: "I think they're a great new spin on the LP-style Disney Blu-rays, and adding not only the soundtrack on vinyl but new cover art will make it attractive to collectors and movie fans alike. Hopefully Fox will make them available in the UK with further waves, which can help inspire further exciting ways to link the film and the soundtrack on these beloved formats." You can see them here.
Back to Beauty And The Beast and this week has seen the latest PR thrust from the industry-backed initiative aimed at boosting catalogue sales under the Must See Movies Before You Grow Up banner, with a survey getting the public to choose their favourite quotes from films. And in a timely boost for both the film itself and the PR push for the catalogue initiative, Beauty And The Beast's "It's not until you lose everything that you truly appreciate everything" came out tops. The release, like the whole initiative, was put together with the help of Into Film, whose ceo Paul Reeve said: "Movie quotes have become ingrained in our culture - some even become part of everyday vernacular. Films offer children a source of comfort, inspiration and creativity, and play an integral role in developing a child's imagination and empathy. Along with the narrative of a film, personalities of beloved characters also teach important life lessons, and encourage children to believe in themselves. The UK video industry, in partnership with Into Film, has launched the Must See Movies Before You Grow Up campaign, which will see a collection of 50 children's films distributed by retailers this summer and, we hope, inspire young people to continue on their film learning journey."
---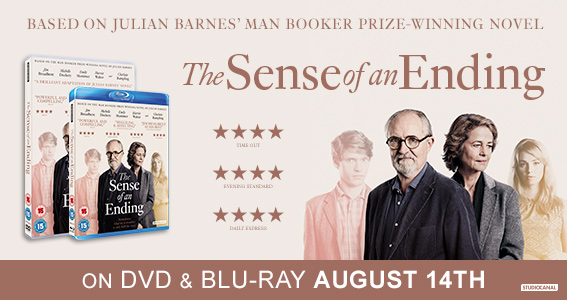 ---
After delays caused by the General Election and the ongoing lunacy of Westminster, the BBFC this week unveiled its report of 2016 and, as ever, it makes for fascinating reading beyond the headlines. While the film websites and mainstream media always plump for the same old stories (the most complained about film is always the one cherrypicked by everyone), it offers a compelling snapshot of where the filmed entertainment industry is, in all its formats. So while physical sales decreased by double figures last year, as outlined here previously, submissions from packaged media fell by only 1.9 per cent – highlighting the fact there's still a lot of titles out there. Equally illuminating is the fact that Netflix is now the biggest distributor submitting titles to the BBFC for classification, putting in more than any other distributor across all formats; the minutes of digital content submitted for classification also soared by a whopping 85 per cent overall. And the fierce competition in the theatrical sector was highlighted by the fact that 1,075 titles were submitted in 2016, the highest for 60 years and a figure that's doubled since 2009. Commenting on the report, BBC chief executive David Austin said: "The BBFC's key aim is to help families make viewing decisions that work for them at the cinema and at home, where an increasing amount of content is available online, as well as on DVD and Blu-ray. We were also named by Government as, subject to designation, the preferred regulator for the age verification of pornographic content online under the Digital Economy Act, a further endorsement of our expertise as a regulator that has the ability to help protect children from unsuitable content online. The BBFC will continue to adapt to innovations in technology and shape its Classification Guidelines in line with the attitudes of people living across the UK, including parents with young children, regular film viewers and teenagers."
As ever, the BBFC continues to provide detailed information in terms of evidence of certification to the police and other authorities for works seized on Blu-ray and DVD under the Video recordings Act 1984, the main legislation that covers home entertainment. In 2015, evidence was provided on 249 occasions. There are some other gems too, such as films re-submitted for theatrical re-release or home releases and the way they are viewed in today's climate. Thus some, such as One Flew Over The Cuckoo's Nest, become 15, rather than the original 18, the same as Tie Me Up Tie Me Down and Bride Of Reanimator; others, such as Barry Lyndon, saw their classification rise (from PG to 12 for Kubrick's film), while some, not unsurprisingly, Driller Killer, alongside Goodfellas, kept their original 18 certificates. Interesting to note too, that extended versions for home release are carefully considered. Here's the report on Batman V Superman: "In some cases, companies choose to submit unfinished versions of films to the BBFC for advice on how to achieve a particular classification. In the case of Batman v Superman: Dawn of Justice, an extended cut of the film was submitted for advice ahead of its formal classification 12A Cinema/12 Home Entertainment on video. The film follows Gotham City's caped crusader as he seeks vengeance on Superman for the deaths he inadvertently caused in the destruction of a city The extended version of the film contains additional instances of violence that are not in the theatrical cut. The BBFC considered the impact of these additional scenes but concluded that they did not require a 15 classification. The film was then formally submitted and classified 12 for moderate violence, threat and infrequent strong language."
Among the challenges identified for 2017 will be a new system aiming for an even faster turnaround, and its fifth classification guidelines review will begin. The report stated: "Every four to five years, the BBFC carries out a major consultation exercise during which we speak to 10,000 members of the public to seek their views on key classification issues such as discriminatory language and behaviour, violence and bad language. This extensive research project determines our classification standards for the following four to five years. The consultation process will take several months and the research findings will be published alongside our revised Classification Guidelines in 2019."
We'll have more on our website shortly, with a by numbers guide to the report, but, in the light of its increased Amazon and Netflix elements, here's some details on The Grand Tour that ticked us. The report stated: "Several Video on Demand services voluntarily choose to submit works to the BBFC in order to obtain a classification. In 2016 Amazon Studios launched The Grand Tour, a motoring adventure series presented by Jeremy Clarkson, James May and Richard Hammond. The BBFC classified the first episode 12 for bleeped strong language, moderate sex references and drugs references, although some subsequent episodes are classified 15. On Netflix, 2016 saw the return of Lorelai and Rory Gilmore in Gilmore Girls: A Year in the Life. Three of the four episodes are classified 12 for issues including moderate bad language, sex references and drugs references. In submitting these works for classification, the Video on Demand services provide their customers with a consistent and recognised classification system across cinema, home media and online viewing." Oh, and the most complained about title of 2016 to the BBFC? Deadpool.
---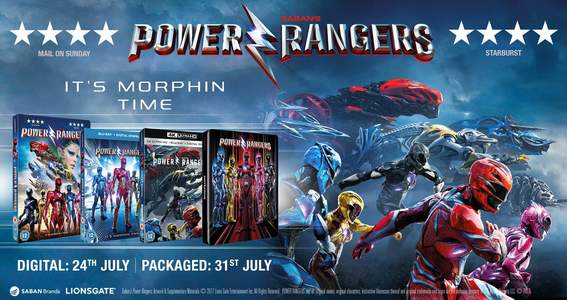 ---
To the exclusive rooftop venue atop the National Theatre on London's Southbank, where Rakuten was hosting the party of the week to mark its new deal with FC Barcelona, with the company name appearing on the shirts of arguably the world's finest football team as part of a massive sponsorship programme. And Rakuten-owned UK and European vod service wuaki.tv will be perfectly placed to capitalise on that new deal by rebranding its service to fit under the Rakuten TV banner. Rakuten TV boasts more than 1 million viewers here in the UK and 5 million across Europe and believes the new sponsorship deal will enable it to grow even further. Rakuten TV CEO and Founder Jacinto Roca said: "The UK is a focus market for us, and we are excited to expand Rakuten TV with the strength that FC Barcelona can give to our brand. Within Rakuten we have a mission: contribute to use technology to make a better future. As Rakuten TV we personally want to build that better future within the entertainment world. In a very competitive market, we want to make the difference with a specific vision: improving the way people watch movies at home, offering them the same high quality experience they would have in cinemas combined with the latest movie releases. All with an easy-to-use platform, with no commitment and available on all devices. We're looking forward to the challenge ahead of us and seeing what we can achieve in the UK as one unified brand."
At the event itself, assorted Rakuten staff outlined the benefits of the deal, not least in its raising Rakuten's profile across Europe. We also learnt that the word is Japanese for "optimism" which highlights both parties' feelings about the deal, while FC Barcelona's digital chief, Russell Stopford (formerly at Man City and actually a fan of their rivals), hailed it as a truly exciting deal between the two, the first with the club, the biggest digital football team n the world, and a pure digital company… Former Barca star (and Dutch international) Patrick Kluivert was also there for a fascinating speech and Q&A. "I was honoured and privileged to have played for this team, every match you played for them was amazing." Oh, and we also picked up some Rakuten-emblazoned Barca shirts for our junior correspondents…
---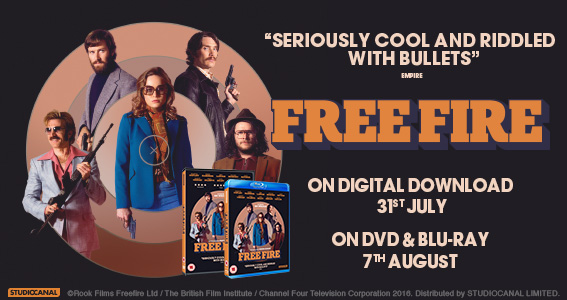 ---
To the Picturehouse Central, where eOne was unveiling its theatrical slate for the rest of the year and beyond to an assortment of industry movers and shakers (and us at The Raygun). With a raft of production deals and partnerships in place across the industry, its own production arm now bringing films to the table and a record year – both at theatrical and on DVD – behind it, with some huge blockbusters under its belt, the independent is looking more and more like a major studio. What's more, it has, as its executives noted at the event, not only scored a raft of BAFTA nominations and wins, it has also achieved big box office (more than £100 million last year at UK cinemas), giving it the enviable position of attaining both commercial and critical success. The slate started with the August release of Detroit, the next from director Kathryn Bigelow. Star Will Poulter was on hand to talk about the politically charged thriller which is, he noted, "relevant for the times we live in". More political thrills come in the shape of hijack drama Entebbe, about the ill-fated hijack attempt on an Israeli plane that ended in Uganda, due early next year. Also due in 2018 is Captive State, described by its director Rupert Wyatt as a "dirty sci-fi", which looks at the ongoing fall out from an alien invasion and occupation 10 years down the line. Meanwhile, also based on a true story, LAbyrinth stars Johnny Depp and Forest Whittaker and looks at the mystery surrounding the murders of rappers Notorious BIG and Tupac Shakur. Out in September this year, The Jungle Bunch is a fun animated tale for the family, while Slow Dogs is one of our favourite genres, a live action talking dog comedy. Horror ahead of Halloween comes in the form of The Ritual (see below for a trailer for this homegrown outing starring Rafe Spall), while also in October is the far more genteel comedy for the older cinemagoing audience, starring Rafe's old man Timothy, Finding Your Feet. The Children Act is another quality title, boasting Emma Thompson and Stanley Tucci. Thank You For Your Service is a post-war tale starring Miles Teller, out later this year, while Marrowbone looks like a genuinely original film from the director of The Orphanage, Sergio Sanchez. Villa Capri stars Morgan Freeman and Tommy Lee Jones about a mismatched pair trying to avoid a Mob hit, and another a way off sees Sacha Baron Cohen teaming up with eOne for a remake of Scandinavian comedy Klown. October sees the release of more comedy, this time from Armando Ianucci, with his The Death Of Stalin already earning itself strong buzz. More blockbusters come next year in the shape of Steven Spielberg's The Papers, while there's also The Silver Chair, part of a revived Chronicles Of Narnia franchise. The dream team of the Coens, George Clooney and Matt Damon are all involved in Suburbicon, while closer to home, Maxine Peake stars in Funny Cow, as an aspiring stand up comic, and Country Music follows a Glaswegian who dreams of Nashville. True stories are the inspiration for Aaron Sorkin's all star Molly's Game, starring Jessica Chastain, while I Tonya charts the ice skating intrigue of Tonya Harding and Nancy Kerrigan. Shaping up to be a superlative true story is Stan & Ollie, with Steve Coogan and John C Reilly as the titular black and white comedians Laurel and Hardy. This too is due in 2018. Speaking after the event, eOne's Ken McMahon told The Raygun: "After a stellar 2016 and first half of 2017, eOne is committed to deliver outstanding content which will entertain consumers across all platforms."
Amid the furore over the payments to BBC staff members, the commercial arm of the BBC, Worldwide, which includes its home entertainment arm, this week released its annual report too. And it makes for interesting reading, as it shows DVD sales holding up at BBC Worldwide, thanks to both Planet Earth II and The Best Of Strictly, its sales "slowed less than the overall market", while ongoing relationships and sales to svod services continue to grow – content sales were at £422 million, with the organisation the leading distributor of programming outside of Hollywood. The "buoyant" svod sales helped Worldwide return more than £210 million to the BBC, equivalent to 12 per cent of TV programming spend. For brands such as Planet Earth and Doctor Who, funding from BBC Worldwide contributes as much as half and up to four fifths of budgets. BBC WW is now partnering with the likes of Netflix and Amazon on programming, while it has also launched its own svod service in the US hand in hand with ITV, BritBox, offering the best of UK television. The only blot in its copybook is the closer of BBC Store. In its statement, BBC Worldwide said: "Shortly after year-end, we announced the closure of UK download service BBC Store, as the overall level of demand was not strong enough to underpin a sustainable business over the long term." Commenting on the BBC Worldwide figures, Tim Davie, CEO of BBC Worldwide and Director, Global, said: "By concentrating our efforts around core areas of growth and being bold in our transformation ambition, BBC Worldwide has delivered another strong year of results. Ever-closer relationships with producers, driving excellent content, along with acute customer focus, creative deal-making and strategic partnerships, are together enabling us to navigate the rapid shifts in the markets where we operate. We begin the new year facing a complex set of conditions. The outlook remains unpredictable, but demand so far has largely held up well overall. We are actively evolving our company to stay ahead of market developments. We have an exciting slate - including Blue Planet II, Top of the Lake 2 and McMafia - backed by strong relationships with producers and customers alike. We believe these are robust reasons to give our shareholder, partners and stakeholders confidence in our future prospects."
---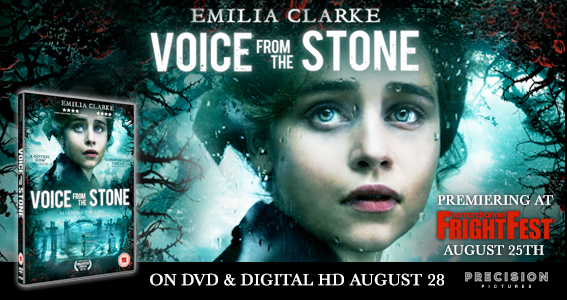 ---
In among all the halfway-through-the-year-Best-Of lists doing the rounds, one title keeps cropping up – Get Out. So much so, in fact, that one US website put together a chat of the most mentions in critics' best of lists for the first six months of the year and it topped the poll (you can see it here at Awards Daily). All of which makes Universal's home entertainment bow on Blu-ray and DVD SKUs for the title on Monday July 24 all the more timely. It really is as good as it's cracked up to be (it's one of our favourites of the year) and Universal is hoping for big things. Commenting on the release, the company's marketing manager Grace O'Donnell said: "We're excited to be releasing what the Guardian called 'the most enjoyably uncomfortable horror film ever' Get Out, which comes to Blu-Ray and DVD on Monday July 24. Get Out surpassed expectations - coming in at just over £10 million at the box office and achieving an impressive score of 99 per cent on Rotten Tomatoes. This has been a truly brilliant and unique film to work on. Horror (with a comic twist) is always a fun genre. Our campaign has very much focused on digital, reaching our target audience as efficiently as possible in environments we know consistently perform well for horror. With striking special packaging and an alternate ending, deleted scenes, and packed with bonus features, this physical release is a must have for fans of the film."
More forthcoming release news now and due from Lionsgate on Monday on DVD and Blu-ray is Origin Wars, a strong genre outing that should achieve plenty of standout on shelves, according to the company's senior marketing manager Ben Grunbaum. He said: "Origin Wars is a brand new science-fiction adventure set in a fantastically realised, and wholly original universe. We've had some reviews call it 'Star Wars meets Mad Max' and it's very much within those space/apocalyptic genres. Our campaign focuses on the hard-hitting action, outstanding special effects and the fantastic cast, who have supported the release with interviews across a range of publications. An impactful Facebook and Instagram campaign complements strategic publicity initiatives and the packaging itself, with a standout silverboard finish, gives the product a metallic, sci-fi edge befitting of the film itself and its target audience.
Summer's here – well, the schools are now all out for the long break – and to mark the event, indie imprint is waxing down its board and getting ready for the release of the definitive surf movie, The Endless Summer. Bryan Brown's breathtaking and groundbreaking documentary, original released more than 50 years ago, charts two surfers on a quest around the world for the perfect wave and set the standard for surf movies. Due on August 21, it's available in a limited edition deluxe boxset dual format SKU, featuring special packaging and art cards as well as both Blu-ray and DVD editions, alongside standard BD and DVD versions. Commenting on the release, Second Sight's Chris Holden said: "Summer arrived early at the Second Sight office as we've been working on the Blu-ray release of Bruce Brown's iconic surf movie for some time. Aside from including the 'revisited' doc among the bonus features we were also lucky enough to get a brand new interview with the man himself, his son and filmmaker Dana and producer Bob Bagley. We also managed to track down one of the two stars, surf legend Mike Hynson. We had a great reaction from fans when we announced the Limited Edition dual format box which will feature the iconic poster art in striking pantones and also production still postcards. Surf's up!" Alongside this, the company is also releasing another classic Brown directed documentary, On Any Sunday, which is set on dry land, albeit with two wheels, looking at motocross and motorbike riders and boasts the involvement of Steve McQueen.
---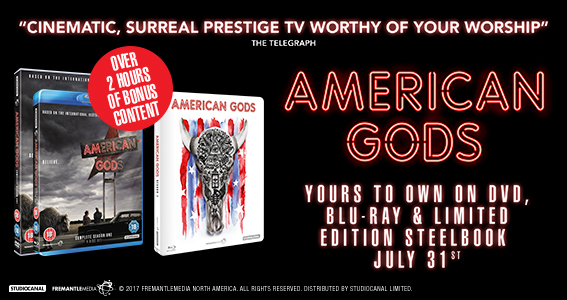 ---
For sci-fi and genre fans in the know, August 29 is a key date – for it's the day Skynet became self-aware and began the robots' destruction of the human race in the Terminator franchise, one of the key events in T2 Judgment Day. And Studiocanal is planning to capitalise on that fact for a series of special screenings taking place on that day, as a new, 3D, remastered version of the film overseen by director James Cameron himself lands in cinemas for a special event and then rolls out. The activity, which comes 26 years after the film was originally released, will give a new lease of life to the film ahead of a further home entertainment bow courtesy of Studiocanal, with full SKUs and details due to be unveiled shortly, but word is, it's going to be hugely excited, worth waiting for, and boasts the involvement of the director… As Cameron himself noted: "The images feel more real in 3D, there's a lucidity that makes it feel it's real. On top of that you've got the fact it's in 3D. We're working with the best 3D conversion house in the world to progress very quickly to very good results. I've been looking at the film as we've been completing the 3D and it looks pretty spectacular." Studiocanal's Kristin Ryan said: "James Cameron's Terminator 2 is undoubtedly one of the best actions films of all time and we're incredibly excited to celebrate this ground-breaking film by bringing it back to the big screen. The restoration and 3D conversion, overseen by Cameron, is nothing short of stunning. Fittingly for fans it will be re-released globally in cinemas on Judgement Day itself (August 29) making it a true event release which will be supported by a full marketing and publicity campaign." We'll be, ahem, back with more details on this shortly.
Over at FACT, the anti-piracy organisation is keeping up the pressure and continuing to act against anyone selling illegal streaming devices after swooping on a property in Derby. The Federation worked with Derbyshire police and have arrested a man suspected of selling devices enabled to allow consumers to stream premium subscription services after the raid. Cash and electronic equipment was seized and the 29-year-old has been released pending further investigation after his arrest on suspected money laundering, fraud and copyright offences. FACT director general Kieron Sharp said: "This collaboration between Derbyshire police and FACT is another step forward in disrupting the sale of illegal streaming devices. People may think there is nothing wrong with having one of these devices and streaming premium pay-for channels for free, such as live sports. However this is illegal and you would be breaking the law. Don't be fooled by devices that offer you the latest Hollywood films and premium pay-for-view sports for no charge. If you want to watch this kind of content we strongly advise you go directly to the official provider to ensure you don't fall foul of the law."
As you might have guessed, not least from our FC Barcelona and Rakuten story above, the football season is nearly upon us (our seasons are purchased and we're at our first friendly tomorrow), so what better time to remind you that Signature is once again hosting its on Fantasy Football League throughout the season. There's a prize for the winner – and more – and organiser James Javes said it was "shaping up to be a good season" with plenty of entries. All you have to do is create a team at fantasy.premierleague.com and add the code 549760-175786. Signature's Javes said: "The more the merrier! There will be a prize on offer again for the overall winner so pick your team wisely (note, you can make unlimited changes to your team up until the deadline, so plenty of time to do your research). This year we will also be offering a prize to the best team name! This will be announced after game week one." The deadline is Friday August 11 and for more details email him at james@signature-entertainment.co.uk Good luck!
---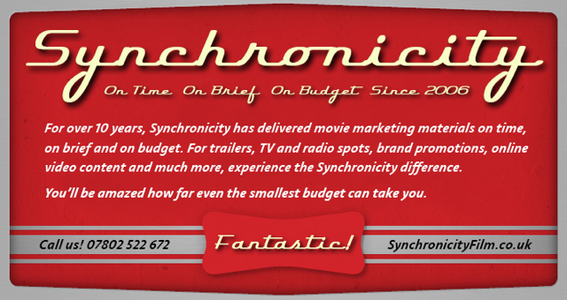 ---
"Netflix has a bizarre aversion to supporting theatrical films. They have this mindless policy of everything having to be simultaneously streamed and released, which is obviously an untenable model for theatrical presentation. So they're not even getting in the game, and I think they're missing a huge opportunity. You can see that Amazon is very clearly happy to not make that same mistake. The theatres have a 90-day window. It's a perfectly usable model. It's terrific. Well, why would you? If you make a theatrical film, it's to be played in theatres. I grew up in the '80s, the birth of home video. Your worst nightmare in the '90s as a filmmaker was that the studio would turn around and go, 'You know what? We're going to put it on video instead of theatres.' They did that all the time. There's nothing new in that. Corporations are able to portray this kind of behaviour to Wall Street as 'disruptive'. That kind of became a buzzword a few years ago. So the idea that you're disrupting the existing distribution mechanism has somehow assigned a kind of futuristic value to something that's always been about lowest common denominator stuff. If Netflix has made a great film, they should put it in theatres. Why not? Stream it 90 days later."
Christopher Nolan on Netflix ahead of the release of Dunkirk…
With the summer blockbuster season now in full effect, the number ones are changing on a weekly basis, with the latest biggie, War For The Planet Of The Apes sweeping away the competition, taking almost £7.2 million in its opening weekend and slinging the webslinger, Spider-Man, and his Homecoming, off the top slot. Cars 3 was in at number four with £2.625 million, ahead of The Beguiled, with £414,924, at number six and Bollywood title Jagga Jasoos at number eight.
After Magic Mike – and heck, even The Fully Monty – have showed that audiences are partial to a bit of striptease, certainly a special bit, then a filmed version of the remarkable story of The Chippendales was always on the cards. And so, according to US trades, a film is on the way, with Ben Stiller and Dev Patel among those whose names are in the frame…
Disney held a huge event in the US to talk about its slate going forward, and one of the key elements looked at one of its forthcoming streams of live action remakes of its animated classics – when Beauty And The Beast is sitting at number one, it's the logical next step to continue with them. And Aladdin will, as previously reported, be directed by Guy Ritchie, while Power Rangers' Naomi Scott will star as Jasmine and Mena Massoud will be the titular hero. Oh, and Will Smith will be the genie…
And if you missed it, Jodie Whittaker is the new Doctor Who. But to be fair, it's got a bit of coverage along the way…
TWEET OF THE WEEK
TRAILERS OF THE WEEK
And some horror goodness (Red Band alert)
First in a deluge of San Diego Comic Con trailers…
Tougher from eOne (not for the sensitive)…
And lastly from eOne, we've had this before, but it's a belter…
To subscribe to The Raygun newsletter, please email

info@theraygun.co.uk
with subscribe in the subject matter
To unsubscribe, email

info@theraygun.co.uk

with unsubscribe in the subject
For editorial or advertising queries, contact

tim@theraygun.co.uk