PIRATE PLEADS GUILTY
TOYS FIND PLENTY OF HOMES
OFFICIAL FILM CHART UPDATE
AT THE MOVIES
TWEET OF THE WEEK
TRAILERS OF THE WEEK
---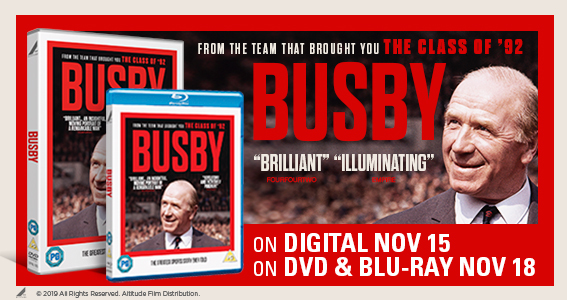 ---
If you can't read this newsletter or see the ads, please click here.
It was a good week for… The Toys are back in town, again…
It was a bad week for… Pirate faces sentencing after admitting conspiracy…
A West Yorkshire pirate who was part of a ring illegally uploading and then selling copies of blockbuster movies and TV shows is facing jail after admitting conspiracy to defraud. Luqman Farooq had been arrested as part of an international operation earlier this year, with his arrest making worldwide headlines, thanks, in part, to the praise given to forces include the City of London Police's specialist anti-piracy unit PIPCU by star Sylvester Stallone. An instalment of The Expendables franchise was among the titles that were stolen by hackers accessing servers illegally, then uploaded on to a French site. Stallone's film was illegally accessed 2 million times in one week. According to Court News UK, prosecuting at Southwark Crown Court, Michael Hick said: "The PayPal account used in this operation was in his name so it was easily traced. He had access to sophisticated software but we accept that his role overall was not sophisticated, but he certainly had a level of knowledge and access to sophisticated software. A payment of £12,320 went directly into his account, there was another, about £10,000 that went out of the related PayPal account." In mitigation, Farooq claimed he had been suffering from "neurological issues which affected his judgement". He will be sentenced in January after being bailed.
Out on physical formats this week on the back of a digital exclusive window, was Toy Story 4, the latest from the original Pixar powerhouse franchise. It's consistently been a strong success on home entertainment terms (this writer can remember the launch of the first Toy Story title held at the Groucho where, ahead of the Christmas demand for Buzz Lightyear figures that caused the toy to sell out everywhere, attendees were presented with a doll of their very own), and the fourth film has seen the brand ease itself into the digital download era and perform strongly as a download. It's currently sitting pretty at number one in the Official Film Chart on the strength of its digital performance alone, and retailers have been buoyed by its success. Adrian Zak, senior manager at Virgin Media Store and Virgin Movies, said: "Toy Story 4 has performed really well for us with very strong Week 1 numbers for its early EST window on the Virgin Media Store and a great start in its rental window this week on Virgin Movies. We saw some good numbers for the original trilogy on Virgin Movies when we drafted them against the theatrical release back in June and these should continue during the latest instalment's TVOD window."
---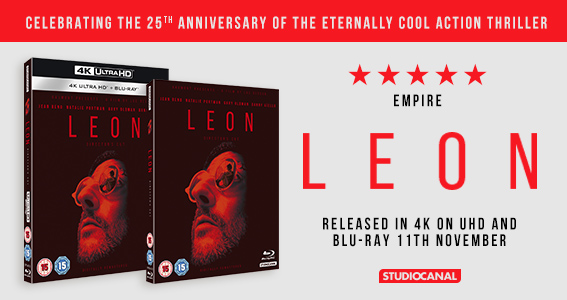 ---
What else in the charts? Well, as noted by the Official Film Chart put together under the watchful eye of BASE, Toy Story 4 sits at number one on the back of digital sales alone, not only is it the most downloaded film of the week, it's the biggest overall seller. Most popular DVD and Blu-ray release of the week is Godzilla King Of Monsters, the creature feature climbing nine places on the back of its physical release adding to download sales, putting it at number two and breathing fire down Woody and Buzz's necks.
To the marvellously named Lost Boys Pizza parlour in north London, a suitably spookily themed restaurant, for a special screening of Satanic Panic, a strong and surprisingly gory tale released by Arrow Video on Monday October 28 on physical formats, it's already out on digital. The film is a horror like they used to make them with a strong 1980s VHS-era aesthetic, right down to its story of a pizza delivery girl who inadvertently ends up facing a coven of Satanists intent on summoning a demon when she arrives at a mansion to deliver the "pies", as the Americans would call it… Free pizzas were on hand as the devil worshippers attempt to awaken the evil, and the film went down a storm with the assorted press in attendance (alongside us at The Raygun, of course). The release ties in with Arrow Video's strategy of adding new horror films to its catalogue of classic fare, helping create new classics itself. Commenting on the film, Arrow's Louise Buckler said: We are so proud to add the FANGORIA produced Satanic Panic to our ever-growing catalogue of fresh and cutting-edge new voices from current genre cinema. Since its UK premiere at Arrow Video FrightFest, Satanic Panic has been gaining some excellent traction through festival play, strong reviews and the great enthusiasm from the cast and crew, allowing us to build a strong, talent lead PR strategy. We're so pleased so many people braved the drizzly London weather to join us for our Satanic Panic pizza party and a huge thanks goes out to Alex and Pete at Lost Boys Pizza for collaborating with us, keeping the piping hot pizzas in good supply and giving us the opportunity to host the first ever screening in their brand new, cosy "cabin in the woods."
Arrow Video was planning to further highlight that growing slate of new and fresh horror film releases due in the coming months and well into 2020 this weekend at the Celluloid Screams horror film festival taking place in Sheffield. The company was heading up the M1 and was effectively dominating the closing day of the event, this Sunday, October 27, with the bulk of the films airing coming from the distributor. Its titles on offer include Why Don't You Just Die!, Daniel Isn't Real and After Midnight, and buzz is building for them among the horror cognoscenti ahead of their full release in 2020. Commenting on the titles, Arrow's Head of Sales & Marketing Mike Hewitt, said "October is the month that Arrow never sleeps, and our upcoming New Release titles are certainly proving among the cream of the crop at all the main UK & Eire genre events this month. Our key three titles play back to back on Sunday at Celluloid, with Why Don't You Die! (Also playing Horrorthon in Dublin) - a deliciously dark Russian comedy sweeping the festival awards scene, After Midnight - a genuine surprise treat of a genre hybrid film and Daniel Isn't Real - Adam Egypt Mortimer's spectacular horror which also just won the top awards at the Brooklyn Film Festival. Arrow will be releasing all three, one a month across various innovative release strategies, from January 2020."
Meanwhile, Arrow Video was celebrating too this week after picking up a prestigious award in the US for one of its flagship releases. The company's hugely impressive multi-disc set for Waterworld, a lavish release that helped rescue the film's reputation from an otherwise watery grave, picked up a Saturn Award from the US-based Academy of Science Fiction, Fantasy and Horror Film. Arrow Video has, as the company noted, now joined an illustrious list of winners of the weighty statuette, including William Shatner, Jamie Lee Curtis and the bloke who designed the look of alien ALF in the 80s sitcom. It fought off competition from another of its own titles, Crimson Peak, among other nominees. The Waterworld release included three different cuts of the film, along with Arrow's normal level of additional materials and a hefty booklet. Commenting on its success, senior producer James Blackford said: "Waterworld was one of our most ambitious restoration projects to date, and we are thrilled that our deluxe blu-ray has been now been be honoured with this prestigious award. It will surely spur us on to produce evermore special 'Special Editions'!"
---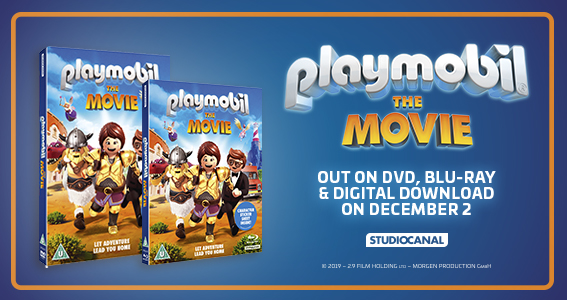 ---
Continuing with the Halloween theme, and Nucleus Films returns to the fray again on Monday October 28, with the release of a first ever Blu-ray for Ghost Story. The company had already released this 1974 slide of homegrown horror on DVD, but, after fans had contacted the independent, the label decided to forge ahead with a Blu-ray release. Nucleus' Marc Morris said: "We were asked if we wanted a new HD master, so we tracked down all the related short films, we got access to the archive, got all these transfers, had the film remastered, added subtitles and more. We found some unseen stuff from the director Stephen Weeks' Gawain And The Green Knight, which no-one has seen for years. It's got loads of material, a lot more than the US release, and we're really pleased with it. Obviously, the timing is great."
Also released on Monday October 28 is the latest video game to movie adaptation, with producers turning popular shoot em up epic Doom into another feature length outing in the shape of Doom Annihilation. It involves scientists unwittingly opening a gateway to hell, which sends demons into our planet, with marines the only thing that stands in their way. Universal is going for the Halloween market, with a social campaign aimed at gamers and horror fans, with AC focusing on the horror elements and demon action. PR includes interviews with director Tony Giglio running in several genre-specialist outlets. Universal's Macayla Madden-Forde said: "We're excited to bring the action-packed Doom: Annihilation to home entertainment, it's sure to be a great watch for gamers and sci-fi horror fans alike."
More horror-related business and terror specialist vod service Shudder has this week unveiled a new exclusive acquisition for its services across multiple territories where it operates, including the UK. The Beach House follows a couple whose retreat away from it all, to the chalet of the title, starts with another couple turning up unexpectedly and then turns even worse. The film had premiered at the Brooklyn Horror FilM Festival. Commenting on the deal, Emily Gotto, Shudder's Director of Global Acquisitions & Co-Production, said: "The Beach House is no ordinary vacation horror. Jeffrey and cast have crafted a mysterious, layered and increasingly eerie gem with shades of paranoid thriller and eco-terror. Shudder is thrilled to present this special seaside nightmare to our members." Writer/director Jeffrey A Brown added: "I could not be happier with The Beach House finding its home on Shudder, which has brought so many classics and contemporary groundbreakers to horror fans everywhere. I've always wanted our film to be discovered by this audience, and to come out alongside so many great films on Shudder's platform is the ultimate endorsement. I can't wait for the release."
---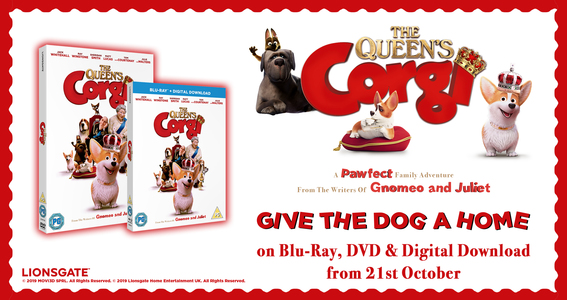 ---
Further down the line, but also on the horror front, 101 Films has this week announced another release for its excellent Back Series imprint. The latest addition to the level is Prom Night, a classic slice of VHS horror from the 80s including all the elements needed – from its marvellous score to its slasher story and final girl scenario. Commenting on the release, 101 Films' Tim Scaping said: "Following Black Christmas and Rabid we're bringing another Canadian horror classic to Blu-ray in December in the form of 1980 cult slasher 'Prom Night'; its first release on the format in the UK. The title is the latest on the 101 Films Black Label so is naturally crammed with extras, including a documentary on the 'Final Girl' trope in horror movies, a new interview with director Paul Lynch, and a commentary with Frightfest's Paul McEvoy and filmmaker Jake West – all specially commissioned for this release. The film stars Jamie Lee Curtis, not long after her career-making appearance in Halloween, and is one of the most influential horror movies of the 1980s, so it's a fantastic addition to our catalogue all round."
Landing in stores on Friday is the vinyl soundtrack to Quentin Tarantino's latest outing Once Upon A Time… In Hollywood, available in a translucent orange vinyl at a premium price. In an interesting cross promotional offer, in keeping with its ongoing support for vinyl formats which, as noted here previously, has seen the retailer upgrading its record offering at its 100-plus stores around the country, a seven figure investment in the revived format, customers buying the vinyl copy in hmv stores around the country will be given a £5 voucher entitling them to money off the Blu-ray or 4K Ultra HD on its release. The title, one of the year's highest profile releases and, like previous Tarantino outings, a must-have on home entertainment formats, is due from Sony Pictures Home Entertainment on Monday December 9. More on this in the coming weeks.
Sporting documentaries are, as everyone knows, the big gifting opportunity for Q4, haing proved to be worth their weight in gold in recent years. `And one of this year's key entrants is Diego, the latest from Asif Kapadia, the man who showed the potential for the sporting doc with Senna. Altitude is now kicking off the campaign for the release on onday October 28 with a special screening of the film. Commenting on the release, the company's Adam Eldrett said: "Diego has seemed ever present this year at Altitude, since launching the film at Cannes and seeing it become such a strong theatrical proposition at the UK Box Office we are now turning our attention to the Home Entertainment release which goes on Digital November 4 and on DVD and Blu-ray November 11. Much discussion lately in trade media over the cost and long term value of Blu- Ray titles but I think it's a format that was made for a release like this, our Blu-ray holds over 90mins of bonus features as well as a directors audio commentary, when we recently showed the final discs and content to director Asif Kapadia he was excited that viewers will get the chance to see some scenes that were agonisingly left on the cutting room floor. Asif has supported the release all year and we have him again hosting some special Q&A screenings as we approach the Home Entertainment release, Monday night he will be in conversation with Gary Lineker as we screen the film and also show off some of the discs bonus content for the first time. Diego Maradona is one of an ambitious slate of titles we are releasing this Q4 which also includes another football documentary about Sir Matt Busby, one of the greatest football managers of all time.documentary of the lot is."
---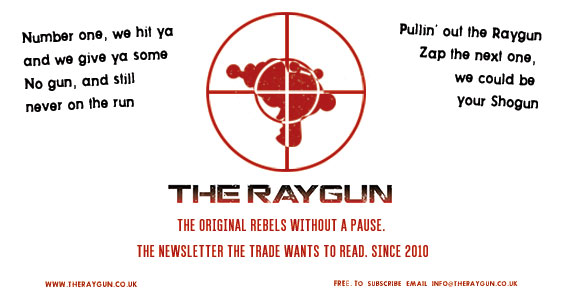 ---
"The introduction of age-verification on p*rnographic websites in the UK is a necessary and important child protection measure. The BBFC was designated as the Age-verification Regulator under the Digital Economy Act 2017 (DEA) in February 2018, and has since worked on the implementation of age-verification, developing a robust standard of age-verification designed to stop children from stumbling across or accessing p*rnography online. The BBFC had all systems in place to undertake the role of AV Regulator, to ensure that all commercial p*rnographic websites accessible from the UK would have age gates in place or face swift enforcement action.
"The BBFC understands the Government's decision, announced today, to implement age-verification as part of the broader online harms strategy. We will bring our expertise and work closely with government to ensure that the child protection goals of the DEA are achieved."
BBFC statement on the government shelving plans for its age verification for adult sites, instead looking at a wider strategy to prevent online harm.
We don't know about you lot, but we at The Raygun have been addicted to Rhythm + Flow on Netflix, a reality show to find a new rap star. Among its team of presenters is Cardi B, who manages to alternate between bonkers and bemusing, the latter as you can't often work out what she's saying, such is the thickness and impenetrability of her accent. So we note with interest that the rapper herself has just been announced as joining the cast of the the next Fast And Furious outing, the ninth. Little else is known about the role – or the plot of the film for that matter. Let's just assume it's going to involve some cars, with her shouting over the roar of the engines.
Disney's plans to go through its entire animated catalogue and update the Classics with new live action versions continues… Among the next due for the treatment, which pushes the meaning of the words "live action" to their logical conclusion, is Pinocchio and after a stuttering start – Tom Hanks was due to star as the puppet master Geppetto but has since bailed – it's picking up another gear. For it seems as if Robert Zemeckis, a director who knows more about pushing the boundaries of digital technology and live action filmmaking, blending the two together, is in the frame to helm the new take. It'll have to wait a while – he's still got his adaptation of The Witches to do…
Sam Raimi's back with a vengeance. For the legendary director, who shot to fame with his gore-heavy The Evil Dead, the film much loved by a generation of VHS fans and loathed by the Daily Mail and the BBFC, is returning to horror too. He is setting up a horror film at Sony, working with the team behind the Friday the 13th reboot 10 years ago, Mark Swift and Damian Shannon. Little is known about the film, although The Hollywood Reporter has suggested that it is along the lines of "Misery meets Castaway".
Raimi of course had showed his blockbuster chops with the Spider-Man franchise, and the webslinger and his many pals, also currently residing at Sony, provides this week's big comic book related news (there ain't a lot of it around this week). The Venom sequel, currently being worked up with Andy Serkis coming on board as director and Tom Hardy returning to the lead, has another new name attached. For Naomie Harris is set to up the film's Brit quota and starring as villain Shriek. The mutant, of course, uses her powers to make something of a noise… Woody Harrlelson will star as Shriek's partner in crime Carnage…
...and here's the Queen...
Del Toro swaps horns for antlers...
You're on The Raygun newsletter mailing list, which has been running for eight years, because you requested it, have been recommended to us or sent us emails. You can unsubscribe at any time, if you're daft, using the link elsewhere or by emailing as below. But of course, you don't want to do that, do you? We don't share your information with anyone else, we don't like cookies and we're the good guys. We care because you do…
To subscribe to The Raygun newsletter, please email
info@theraygun.co.uk
with subscribe in the subject matter
To unsubscribe, email

info@theraygun.co.uk

with unsubscribe in the subject
For editorial or advertising queries, contact

tim@theraygun.co.uk