Journey into Dimensions where you are an integral part of God...
Energy healing at its finest in where you connect with higher Source energy and the lower, stuck energy drops away. Reiki energy healing is easily learned, and it grows with you and you have never ending chances to perfect your body, mind and spirit
As you become the moving force in your own life from your association with this Awesome Flow of God energy; you start leaving the worry, fear and doubt behind.
You will learn that all the power to define your existence is already within you.
There is really nothing outside of you that you are seeking.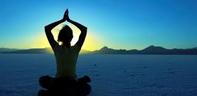 Come to a few classes and watch the transformations of the individual students and see for yourself that you, too, can achieve energy healing magic. There is the chance for your new beginning here at the Reiki Ranch.
Clear your blocks, and take your energetic 'Vibration' to a higher level. In a higher vibrational frequency sickness cannot exist. Love is the key to raise your vibrations to a higher level.
Saturday registration at 8 AM. Workshop 9AM - 4 PM
Where you take the Reiki 1, Reiki 2 and Reiki 3 --Saturday registration starting at 8 AM
Classes 9AM to 6PM - both days
Testimonial:
Reiki has help me transform my life for the better in so many ways. I have met some amazing humans during my time at the Reiki Ranch and I highly recommend this experience for all of mankind. Get in touch with your inner self and start helping heal our world. Namaste to Taylore Vance and Roi Richards for being an inspiration in my life. By Joseph from Tacoma.