This Week at the Richmond Memorial Library                                             May 9, 2022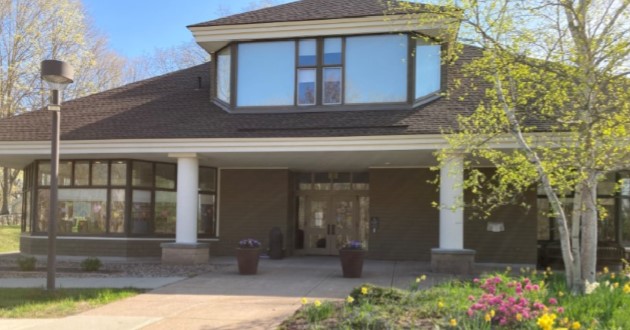 Summer Saturday Hours Have Returned
As a reminder, our Summer Saturday hours have returned. The library will be open on Saturdays from 10am-1pm through September and will return to fall hours in October.
Books in Bloom Book and Plant Sale
Join the Friends of the Richmond Memorial Library for an outdoor Books in Bloom Book and Plant Sale on Saturday, May 21, from 10am-2pm. The library will have a number of our yard games set up outside for people to try out and the MOMS Club will have a small bake sale. All proceeds from the Book and Plant Sale will benefit the Richmond Memorial Library and will be going toward the purchase of additional yard games.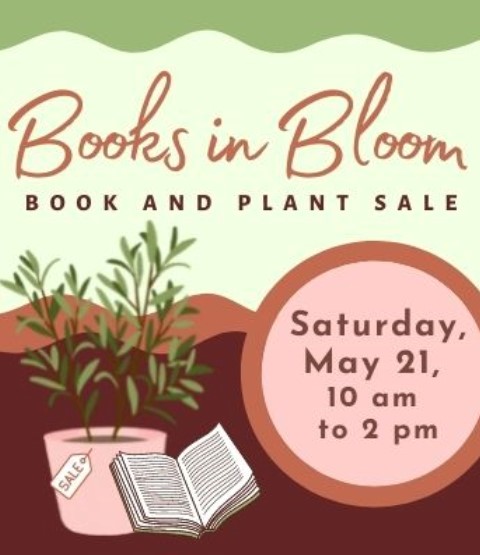 Glazed Pottery Paint Night Fundraiser -- Time to Pick Up Your Pieces
If you attended our Pottery Paint Night Fundraiser at Glazed Pottery Painting and Art Studio, it is now time to pick up your ceramic pieces! Glazed is open on Mondays from 1pm-6pm, closed on Tuesdays, open on Wednesdays from 10am-6pm, Thursdays 10am-6pm, Fridays 10am-6pm, Saturdays 10am-6pm, and Sundays 10am-5pm. They will hold your items for approximately a month.
Thank you again to all of those who participated in our first annual Pottery Paint Night Fundraiser and we look forward to hosting the event again next year!
Hoopla Bonus Borrows are back for the month of May! Now through May 31, hundreds of additional titles are available at no cost to a patron's monthly 4 item borrowing limit. Some of this month's themes include Finding Your Voice, Your Travel and Culture Companion, Discover a New Series, Learn a New Skill, Just for Kids ... and more!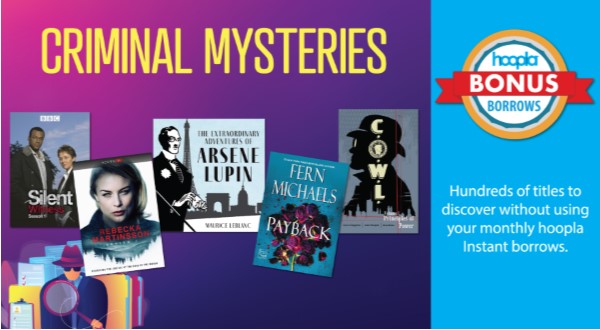 Our Seed Library Is Now Available
The Richmond Memorial Library is pleased to share that we have received a Constellation Community Champions grant for the purpose of creating a Seed Library.

The Seed Library is now available to browse. We have started small and will expand the Seed Library in the months ahead. There is a binder alongside the storage unit with information about each seed we currently have available (please help yourself to the information sheets when you take seeds). We do ask that you record which seeds you take (so that we know what to replenish and for our usage statistics) and we need to know what town you live in. There is a limit of 5 seed packets per person with a maximum of 1 per type. We will accept unopened and partially open and used seed packets but are refraining from accepting seeds outside of their original packaging for the time being (to avoid issues concerning cross-pollination).

Keep checking back because we've been adding seeds on a regular basis! The latest batch, added this past week, included collards, ornamental pepper, and moonflower. We'd also like to thank those who have been bringing in donations of seed packets.

Now available at the Richmond Memorial Library! Thank you to the Friends of the Library and for all of you who came out to our Pottery Paint Night Fundraiser. With the money the Friends raised that evening, we were able to purchase 6 sensory bins for children (recommended for ages 3 and up due to small pieces). They can now be checked out for a 3 week loan period.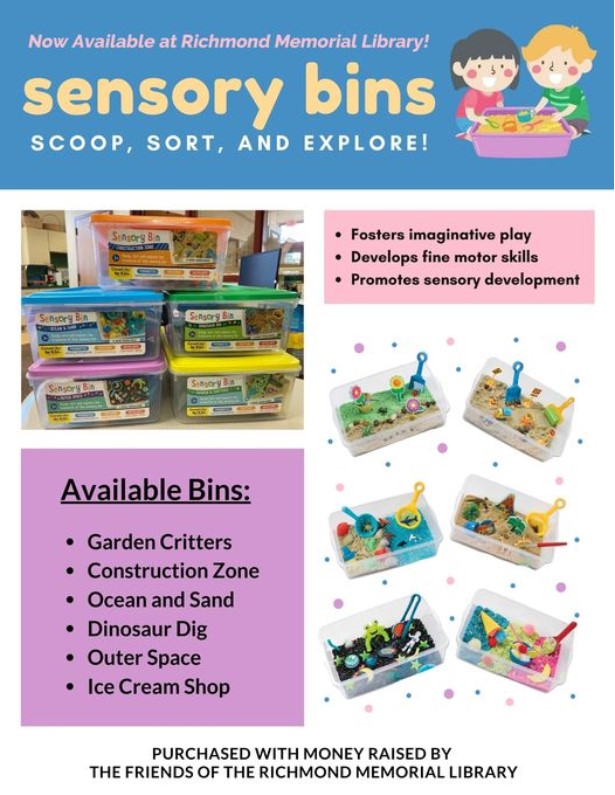 Kids between the ages of 2 ½ and 5 can join Ms. Nancy for a 4 week indoor storytime session. Dates include May 16 and 23 and June 6 and 13 (please note that there is no storytime on May 30). Registration is required. Email richmondprograms@gmail.com or call 860-295-6210.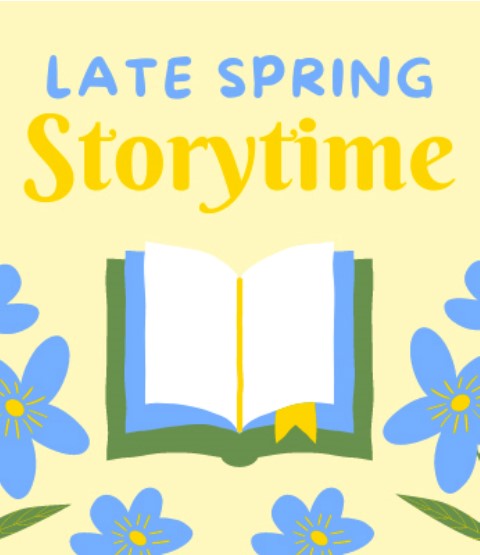 Ms. Vanessa will be hosting a four part STEAM in the Spring series on Thursdays this month for children ages 6 and up. Each program will begin at 4:30 pm and run approximately 1 hour. This Thursday's (May 12) program is Make Some Noise. Children will explore the science of sound then get creative and make their own instruments.

Parents are asked to remain in the building but do not have to attend the program unless they or their child wants them to. Sign up for one, two, three, or all four programs! Email richmondprograms@gmail.com to register (or call 860-295-6210 during open hours).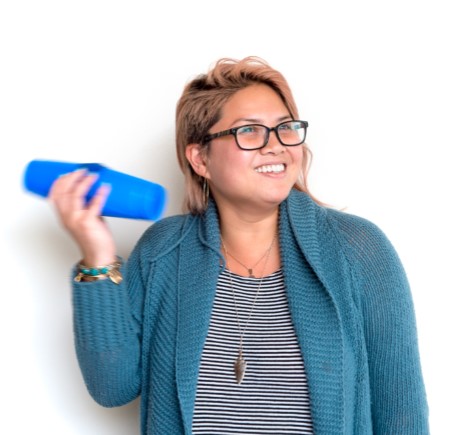 The Chatham Health Department along with the Griffin Health Vaccine Team will be holding a Covid-19 Vaccine Clinic at the library on Thursday, May 19, from 4-7pm. The clinic is open to children ages 5-11 years old and for those 12-adulthood. All vaccines -- Pfizer, Moderna, and J&J -- will be available along with boosters.
Registration is not required.
Upcoming Adult and Teen Programs...
The Richmond Memorial Library building is now open Mondays through Thursdays from 10 AM to 8 PM, Fridays 10 AM to 6 PM, and Winter Saturdays, 10 AM to 4 PM.  Curbside pickup services are also available during these times.

We have started to and will continue to host virtual programs for all age groups. Additional information will be found on our website and social media pages, including video tutorials on how to access the virtual formats these programs will be offered in. To register for one of these programs, email the library at richmondprograms@gmail.com.

Tuesday, May 10 at 6:30 pm, The Seward Women and Women's Rights:

This virtual presentation, held on Zoom, will introduce participants to Frances Seward, the matriarch of the Seward home. Throughout her life, Frances fought for the abolition and the rights of women from behind her husband's pen and the walls of her Auburn home. Presented by the Seward House in Auburn, New York. Email richmondprograms@gmail.com to register for this program.



Monday, May 16 at 6:30 pm, Crystal Singing Bowls: Sound Healing: Join Priscilla Estelle on a special journey through the body and mind as she expertly guides you on how to play a crystal singing bowl, their role in healing throughout history, and the potential health benefits they can give you today. Release layers of stress with this carefully crafted sound ceremony. The program will be held at the Senior Center. A yoga mat or small blanket is recommended. There is a maximum of 15 participants in this program. Call 860-295-6210 or email richmondprograms@gmail.com to register.

Wednesday, May 18 at 6 pm, Financial Wellness Wednesday: Retirement Income Planning: Learn how to address the common risks in retirement and how to create a successful income plan. Find out how to maximize your income by creating the right mix of income producing assets and learn strategies to help minimize taxes in retirement. This program will be led by Rebecca Miller of the Financial Awareness Foundation. Email richmondprograms@gmail.com to register.



***Accessibility at RML: The library does not have an elevator. If you need full accommodation, please contact Library Director Aubrey Muscaro at 860-295-6210 or amuscaro@richmondlibrary.info prior to the event (one week preferred) so we can find an alternate space. The meeting room is located on the second floor.

Please call the library at 860-295-6210 or email us at richmondprograms@gmail.com.