NEW SYMBOLS LAUNCHED
VOD FIRST FOR RATINGS…
PHYSICAL TO FOLLOW IN 2020
TOYS HEAD TO 250,000 HOMES ON DISC
ARROW CELEBRATES MIDWEEKS…
ANNABELLE COMES HOME, TO HOME
MARADONA SCREENING GETS A HELPING HAND
WIZARD PR
JOKER NOW BIGGEST GLOBAL GROWN-UP FILM EVER
LIONSGATE AIMS TO CONVERT RUGBY RELEASE
SEAT ON THE SOUTHBANK FOR THRONES
YESTERDAY ON MONDAY
DOGWOOF'S APOLLO TITLE LANDS
BUSBY'S BABE OF A RELEASE
GOOGLE JOINS DEGE
A LA MODE
AT THE MOVIES
SITE OF THE WEEK
TWEET OF THE WEEK
TRAILERS OF THE WEEK
---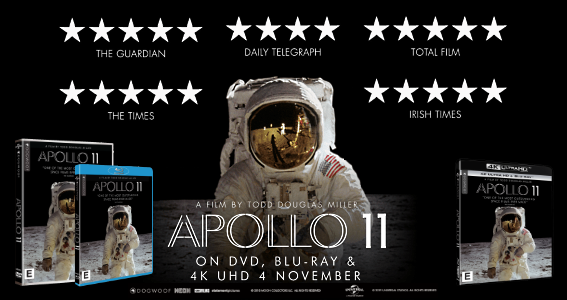 ---
If you can't read this newsletter or see the ads, please click here.
It was a good week for… Toy Story 4, shifting more than 260,000 physical units in its first week…
It was a bad week for… Intentional illegal streaming falls among young people, a new survey says, as pirates in Russia face falling revenues too…
The sleeves, they are a-changing. After much chatter, certainly among design circles as well as those interested in classification and certification, the BBFC has this week officially confirmed that new classification logos are being introduced across theatrical and home entertainment. And, for the first time, the raft of new symbols also covers digital too, with Netflix being among the first to show the new symbols as of this Thursday, October 31. The new logos, taking in all different ratings and certificates from U through to R18, currently cover both theatrical and vod, with home entertainment set to follow next year. The physical media classification requires regulation change under the Video Recordings (Labelling) Regulations 2012, with the BBFC expecting it to come into force in April 2020. As ever, it is backed by extensive and exhaustive research, with the BBFC thoroughly consulting the public about its plans. The figures suggest that younger viewers – those aged between 12 and 19 years old - want to make better and more informed decisions about what they view (almost nine out of 10 said this), with 95 per cent wanting certificates to be consistent in style across all platforms. More than half questioned wanted age ratings to guide them and avoid concerns over viewing content without knowing what it contains. Almost a third saw content they'd rather not view at least once a week, giving rise to feelings of discomfort and anxiety (46 per cent), with almost one in five suggesting it had a negative impact on their mental health. At the same time, the youngsters said they'd rather not be viewed as boring or too sensible and two thirds resent their parents thinking that – three quarters of parents believe that too.
Comment on the new look symbols came from BBFC chief executive David Austin, who said: It's inspiring to see young people determined to make conscious and thoughtful decisions. We want all young people to be empowered and confident in their film and TV choices. As the landscape of viewing content changes, so do we. We're proud to be launching digital symbols for a digital audience, to help them choose content well." The BBFC further noted that the symbols will "empower young people to confidently engage with TV and film content in the right way" More than half said access to online materials helped them start conversations with parents on tricky or sensitive subjects. One who responded, Jack, 12, from Peterborough said: "It's difficult to choose what to watch online as there is so much choice out there. I like to think about things before I watch them. Sometimes my friends watch stuff I don't think is appropriate or I might find scary or it just isn't for me. I could definitely make better decisions and avoid uncomfortable situations if age ratings were more clearly signposted."
What about the design community though? What do they think of the new ratings symbols? We asked one noted industry designer, someone who's worked across home entertainment and theatrical. The response was mixed – yes, they said, the new logos are need, but no, they don't look any better… Our anonymous designer said: "The certs were in need of being redesigned, so it is a good thing that they have increased the number within the outer shapes, which in turn allows less space to be used on packaging whilst keeping the number at the legal minimum size… however the final designs are a little Playmobil for my liking."
---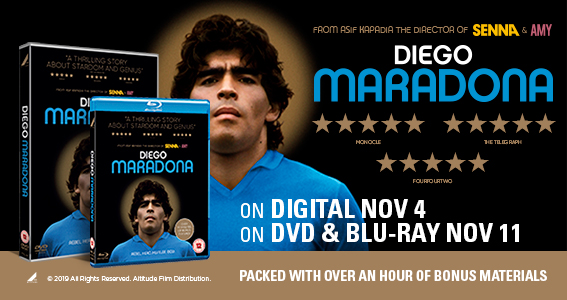 ---
Before we delve into a whole raft of product announcements this week, what news of the charts? As the Official Film Chart's first birthday approaches, the chart is this week Toy Story 4 still holds on to the top slot, boosted by the seven days of its DVD and Blu-ray sales in addition to digital (the title came out on October 21, the chart logged sales until the end of play on October 27). It shifted more than 260,000 units in its first week on sale. It held off a challenge from Spider-Man: Far From Home, a new entry at number two on its digital release alone, with further new entries, for Yesterday (more on that below) and The Queen's Corgi at numbers four and 10 respectively.
Talking of the charts, it's been a good first few days for a brace of titles from our pals at Arrow Video, enjoying success at this, one of its busiest times of year. It had two key releases out this week, Clive Barker's Nightbreed and a much talked about release for the classic American Werewolf In London. Strong performers, with more news from the label too in a busy week for the imprint. Here's the company's Mike Hewitt on the titles' performance. He said: "October yet again marks a hugely strong month for Arrow, with our two prestigious Limited Edition releases of Nightbreed and An American Werewolf breaking into the Official Charts Company Top 20 - indeed at time of writing, American Werewolf is sitting at number one in the Blu-ray chart with Nightbreed holding strong at number four. A huge thanks to all our retailers for their support, on these and all of our releases this month. Overall it's been a fantastic week for Arrow HQ, including three strong month-long promotions across Zavvi, iTunes and our own website, coming to a close, setting new Halloween Promotion records. Yet we're not stopping there, we have also just announced our January Arrow Video releases, including the great cult slasher Edge Of The Axe (with an exclusive slipcard via www.arrowfilms.com ), plus a January multi-territory digital release of UK comedy horror A Serial Killer's Guide to Life which UK premiered to strong acclaim at Arrow Video FrightFest in August and finally, our Blu-ray of current cult fave, Harpoon, which is currently available to watch now on our Arrow Video Channels on both Amazon Prime and Apple TV. And for all budding artists out there, check out our Social Media feeds for details on a competition to have your art on the Harpoon Blu-ray release in January - plus £500 cash. Submissions close on Nov 15, so get break out those watercolours now!"
---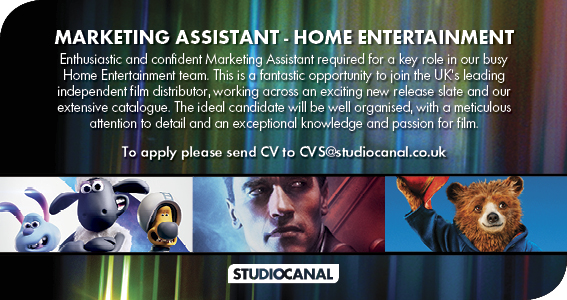 ---
To the swanky Andaz Hotel by London's Liverpool Street station, where, in its opulent Masonic Temple room – it really was once an official home for the freemasons, complete with the all-seeing eye looking down on – where Warner was celebrating the release of the latest instalment in one of its key horror franchises with a special event. Annabelle Comes Home is the latest from Warner's Conjuring universe, arriving on digital formats on Saturday November 2 and on both DVD and Blu-ray on November 18. And, under the watchful eye of the demonic doll, locked up behind glass as she is in the horror flick, assorted journalists, bloggers, influencers and YouTubers, a trio of ghost hunters and paranormal observers talked through some haunted items and curios. The three experts, from Project Reveal, who post their investigations regularly on Facebook, brought in a bunch of creepy haunted and possessed dolls not dissimilar from Annabelle herself, as well as other items, with assorted gadgets testing for any presence in the room. It was a bunch of fun, and, as one of the Project Reveal team, Lee Steer, noted: You can't see all sorts of things, air waves, radio waves… Just because you can't see something, it doesn't mean it's not there." Those present included not just us at The Raygun, but the likes of joe.co.uk, Daily Star Sunday, The Sun and Culture Trip alongside the Uncovered podcast. There were also more than 15 influencers posting throughout the evening.
Also on Monday night, Altitude's home entertainment arm hosted a special screening of Diego Maradona, its superlative doc on one of the finest footballers to ever grace the pitch. The film, screened at the Everyman in the heart of the city, was followed by a Q&A between director Asif Kapadia and player turned presenter and pundit Gary Lineker. The director also supported it on his social media, posting the following statement, which flagged up the release too: "Heads up London, after this screening on 28th Oct I will show a sneak peek of never seen before @MaradonaMovie footage. #DiegoMaradona UK Home Ent release: Digital 4 Nov, Blu-ray (with additional 60 mins of great unseen #diego footage!) & DVD out Nov 11 #Maradona @altitudehomeuk." Commenting on the screening, Altitude's head of home entertainment Adam Eldrett said: "Asif Kapadia has been supporting the film throughout its whole release cycle and to see his enthusiasm around the Home Entertainment release has been incredible. Gary Linker, a huge fan of the film agreed to come and do a Q&A after the screening, with Asif paying homage to his 1986 Golden Boot at the Mexico World Cup. Asif was by the way, watching the tournament at the time on a tiny TV screen in Hackney. The bonus features on the Blu-ray are some of the best additional scenes I think I've ever seen on a home ent release. We are supporting the film with a radio and online campaign and looking towards the gifting market as a perfect Christmas present for any football fan."
It's been a busy week for Warner, with the aforementioned Annabelle Comes Home event, as well as the theatrical release of Stephen King penned The Shining sequel Doctor Sleep and more on home entertainment Halloween activity. Its Doctor Sleep mailout sent to consumers also suggested a raft of classic horrors from its home entertainment catalogue, with links clicking through to buy or download from assorted retailers. And more still, as This Morning presenters Philip Schofield and Holly Willoughby dressed up as Dorothy and the Scarecrow to mark the 4K Ultra HD release of The Wizard Of Oz, celebrating the film's 80th anniversary. Seriously, we watched this and it's proper money can't buy level of activity. You can see it here https://www.itv.com/hub/this-morning/2a6292a0211
And while we're on Warner, there was further cause for celebration at the major this week with the latest news of super villain exploits from its DC character Joker and his latest outing in the feature film of the same name. For the film has now become the highest R-rated title ever at the global box office, its total worldwide box office haul beating that of another not-for-kids comic book title, Deadpool. The film has now taken More than $788 million, a third or so of the total coming from US cinemas, and more than $500 million from multiplexes and more in other territories. It's expected to pass the $800 million this weekend, and pundits expect it to ease past $900 million before its run finishes (and its home entertainment release arrives); some even expect it to pass the magic $1 billion mark. Meanwhile the previous holder, Ryan Reynolds, Deadpool star, of course had to tweet his response and congratulations to the new record holder…
---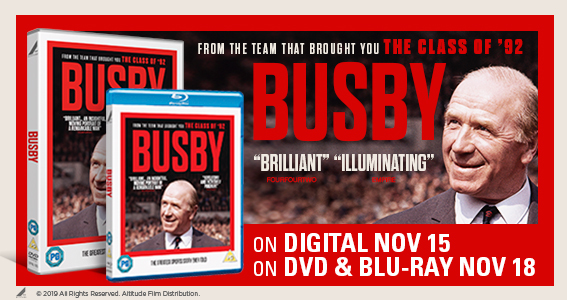 ---
This Saturday morning sees the biggest game on the rugby calendar (union, not league, for those of the other persuasion), as England take on South Africa in the final of the Rugby World Cup over in Japan. Whatever the outcome, Lionsgate will be celebrating after picking up the rights to release the Official Review of the tournament, rated as one of the best, and already momentous for England after the team's historic victory against the All Blacks in the semi-final. England victory would set the seal on the release on DVD and EST on November 25, but Lionsgate is hoping for a major, ahem, conversion. Commenting on the release, Lionsgate's Olivia Dean said: "Just when our nails had finally grown back from the tension Ben Stokes and co put us through this summer, the Rugby World Cup launched on to our screens at the end of September. Having secured the rights to the Official Review - forthcoming on DVD and EST on November 25, we at Lionsgate were set to keep a close eye on the tournament. With defending champions New Zealand looking strong; the home nations were unassuming in the early rounds, putting in strong performances and securing group stage victories that saw three out of four qualify for the quarters. England's progress in particular has been crucial, correlating directly to sales potential and causing the Lionsgate team to be glued to our TV screens throughout. Last Saturday's semi-final was always going to be a big day. We've been running social and search activity pushing rugby fans through to pre-order; and have geared our campaign up to capture the buzz ahead of what we thought likely would be England's bow from a fantastic tournament. However, when the Lions took an early lead and delivered a masterclass against the All Blacks we knew this could be something really special and set up the Official Review of the RWC as a leading gifting proposition this Christmas. And now, as the grand final approaches, we, alongside the rest of the nation, once again bate our breaths for what could be a huge day of celebration or bitter disappointment. An undoubtedly brilliant tournament packed with sensational rugby that's grabbed headlines; we're very much daring to dream and setting up our release strategy to mark what could be a historic piece of sporting history." Good luck England, and good luck Lionsgate!
The date for the physical home entertainment release for the final series of Game Of Thrones is looming ever larger on the horizon – it's due on December 2 – and HBO is putting the final elements of its campaign together. And it is partnering with the BFI for a major event to mark the eighth and final outing of the seminal series. On Monday November 18 it will be hosting a special event called Game Of Thrones A Celebration, showcasing the series and its achievements. It will, HBO and the BFI promise, be a "global retrospective' of the series. Early materials for the event at the BFI Southbank in the heart of London note the release date of the complete collection of Game Of Thrones, December 2, one of a wealth of different SKUs on offer. As the BFI's website further noted: "The evening will consist of never-before-seen special features and an in-depth panel discussion with both on and off-screen talent." More on the release closer to the date, and keep an eye out for a Raygun Game Of Thrones special for the release, complete with a preview of HBO's marketing plans for the final releases, and celebrating its huge home entertainment success.
Out on Monday is romantic musical comedy Yesterday, one of the feelgood hits of the summer. The film, of course, follows a struggling songwriter who discovers that he's the only person who's heard of the Beatles, and can cash in by pretending he's come up with the Fab Four's songs. It comes with a strong pedigree, not least its writer (Richard Curtis) and director (Danny Boyle) as well as its strong box office performance and Ed Sheeran cameo. Universal has celebrated the Beatles and those filmmakers, with a colourful creative. It's supported by vod and a national print campaign, with paid social activity receiving targeted ads – Beatles fans will see a creative focusing on the music, romcom obsessives one based on the love story. Regional activity will see elements such as a bespoke print ad in The Liverpool Echo on the day of release. Senior product manager Emily Evans said; "I have loved working on Yesterday. The film has a great, unique premise accompanied by fantastic songs – it's 'all you need'!"
---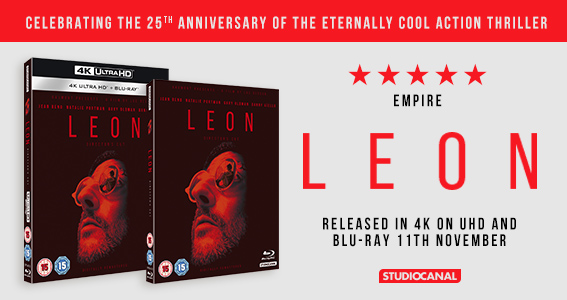 ---
Monday also sees lift off for the highest-grossing documentary of the year at UK cinemas (almost £1.4 million and counting), released to coincide with the 50th anniversary of the 1969 moon landing, Apollo 11 touches down on DVD, Blu-ray and - a first in the world - 4K UHD from November 4. One of the largest rollouts in Dogwoof's 16-year history, it's also the first of the company's titles to embrace physical UHD. Commenting on the release, Dogwoof's Daniel Green said: "Apollo 11 is a film that demands to be seen in the best possible format. Since its theatrical bow on 28 June we've been fortunate enough to be able to show the film in IMAX screens across the country which definitely helped to push it through the £1 million mark. When it came to Apollo 11's physical release - and as we enter the busy Christmas period - we want consumers to be able to replicate the cinema experience at home on DVD, Blu-ray and, of course, 4K UHD. Spirit has done a superb job securing trade support and we're already shaping up for our biggest week one ship. All three formats come equipped with two special features which help lift the curtain on just how director Todd Douglas Miller managed to pull together this treasure trove of never-before-seen 65mm NASA footage. In addition, Amazon.co.uk will be stocking an exclusive version of the 4K UHD complete with artcards specially designed for the UK release. We know that it's a competitive time of year, especially for new release, but we have our fingers firmly crossed for a great week one result which will propel us towards gifting season as well as next year's BAFTA and Academy Award nominations."
Also due in November, and officially launched this week with a trailer (see our trailer section below) is one of the kind of titles that should prove to be strong gifting items this year. Busby is a sporting doc that follows the legendary Manchester United manager, and should appeal to the club's vast fanbase and beyond… Commenting on the release, Altitude's Adam Eldrett said: "This week we launched our trailer for the upcoming documentary Busby, certainly a must-watch for any Man Utd or football fan! Launching on Sky Sports we have seen phenomenal interest in the release already and racked up over 300k trailer views in the initial hours after releasing it. We are working closely with retailers and the whole world of football, expect a premiere in Manchester just ahead of release as the film hits Digital platforms from November 15 and DVD and Blu-ray November 18. Busby like Diego and Horrible Histories is part of our biggest Q4 line up ever."
The Digital Entertainment Group Europe has added to its membership after Google signed up to the organisation. The DEGE is aimed at helping grow the digital business across the territory and driving consumer engagement in existing and new and emerging digital technologies. Google, which offers up films and TV programming through its Google Play and YouTube offerings, and is the first retailer with a seat on the DEGE board. Lisa Rousseau, head of TV and film, EMEA, YouTube and Google Play, who addressed the London leg of the DEG Roadshow and had spoken to a DEGE panel about digital retailing, said: "We've found real value in engaging with the DEGE as it has effectively driven much of the cross-category conversation that needs to take place as the home entertainment market evolves and shapes itself around adapting consumer needs. We look forward to working with colleagues on a global level to help shape the conversation going forward." Nicola Pearcey, Lionsgate's UK and European President and DEGE co-chair, said: "The addition of Google to the DEGE and, in turn, of Lisa Rousseau to the DEGE board marks a significant moment in the story of the organisation's continued relevance. Building a bold, innovative approach to category growth will be invaluable as the global entertainment industry faces into a period of transition. We're much better able to capitalise on opportunities if we do so with a shared category vision focused on supporting stakeholders and partners in meaningful ways – having the Google team represented within the DEGE will help do just that and advance our ability to seek out learnings and opportunities that can build on recent successes." Amy Jo Smith, President and CEO of the DEGE's sister organisation, the Digital Entertainment Group, added: "The local and global entertainment arena is in a bold state of evolution with direct-to consumer and subscription models presenting the industry with exciting opportunity. The addition of a global giant like Google to the DEGE's membership is an important moment in the positive management of that evolution and one that will encourage even more of the joined-up thinking that the DEGE has become known for across borders."
And finally, to the Curzon Mayfair in the heart of London for a special screening of Spirits In The Forest, a new film centred on Depeche Mode. As well as featuring them live in Berlin on the final leg of their world tour in 2018, it also tracks a handful of their fans and shows the band's disparate but incredibly loyal global fanbase. The film is being released at cinemas worldwide for one night only on November 21, through Trafalgar and partner Sony Music. Director Anton Corbijn was on hand for a Q&A afterwards, and said: "We wanted to get a document of the tour, but no-one was interested in just having a live DVD." He later added that a home entertainment release, possibly with the full concert as well as the film, is likely to arrive next year…
---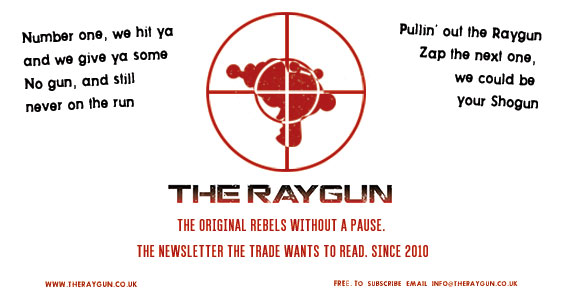 ---
"This case shows there are serious consequences for sellers of illegal streaming devices and that the Premier League will prosecute those responsible for the piracy of our content. This sentencing shows that this is not a grey area, and that selling these devices is against the law.
"We have fantastic passionate fans in Singapore and we are protecting those who watch Premier League content in the right way. Those who don't, leave themselves open to a number of risks including becoming victims of fraud or identity theft.
"We have a team based in our Singapore office committed to protecting our intellectual property rights and fighting piracy and we will continue to investigate and pursue all suppliers of illegal streaming services in the region."
Premier League director of legal services Kevin Plumb after the organisation clamped down on retailers selling illegal streaming devices (ISDs) that enabled consumers to watch Premier League games illegally overseas. It had brought criminal charges against a retailer in Singapore…
Horror video on demand specialist Shudder has been busy during Halloween week, with assorted special offers wooing potential subscribers and more. It also announced, as the first series was drawing to a close, that it had commissioned a second season for its first ever scripted programme, Creepshow. The second outing will repeat the popular horror anthology format from the original early 1980s film and follow in the wake of the successful first outing for the TV show inspired by George A Romero's movie. "Creepshow has met every expectation we had for Shudder's first original scripted series and then some, with record numbers across the board," said Shudder GM Craig Engler. "Greg Nicotero and his team delivered an amazing show that's unlike anything else on TV and we're thrilled and delighted to bring it back for another season." The programme's chief Greg Nicotero added: "For me, Creepshow has been a true labor of love. To be able to pay tribute to George A. Romero's visionary project and have the show so embraced by fans everywhere is humbling to this horror kid from Pittsburgh. I couldn't be more pleased and look forward to continuing the series with more ghoulish delight."
Bad news for Game Of Thrones fans, as it appears that one of two offshoots planned following in the wake of the main series' finale has hit the skids. Jane Goldman, had been working with creator George RR Martin and a cast headed by Naomi Watts on a pilot for their spin-off. But it seems as if it didn't turn out as many had hoped, not least Goldman. For despite reshoots, she has informed the cast and crew that it won't be going ahead with a full series. Good news for Game Of Thrones fans is that the other spin-off, House Of The Dragon, is going ahead and will completely bypass the pilot stage, going straight into a full 10 episode series.
More bad news, this time for former Game Of Thrones showrunners David Benioff and DB Weiss. For the duo have exited their planned trilogy of Star Wars movies. Seems as if the weight of working on those three films, due to star filming in 2022, and the added stress of working on their new Netflix deal proved too much to bear. "There are only so many hours in the day, and we felt we could not do justice to both Star Wars and our Netflix project. So we are regretfully stepping away." Star Wars supremo Kathleen Kennedy called them "incredible storytellers" and said she hoped they'd have time for Star Wars in the future…
We'll have more on this in a week or two – the title is out on home entertainment formats at the end of November, but here's The Raygun's Tim Murray interviewing legendary sound man Walter Murch and Making Waves: The Art Of Cinematic Sound director Midge Costin about the film at The Quietus, the film arrives in cinemas on November 1 courtesy of Dogwoof…
Al Pacino and Jordan Peele attached…
And here's Matt and co, as promised above…
You're on The Raygun newsletter mailing list, which has been running for eight years, because you requested it, have been recommended to us or sent us emails. You can unsubscribe at any time, if you're daft, using the link elsewhere or by emailing as below. But of course, you don't want to do that, do you? We don't share your information with anyone else, we don't like cookies and we're the good guys. We care because you do…
To subscribe to The Raygun newsletter, please email
info@theraygun.co.uk
with subscribe in the subject matter
To unsubscribe, email

info@theraygun.co.uk

with unsubscribe in the subject
For editorial or advertising queries, contact

tim@theraygun.co.uk