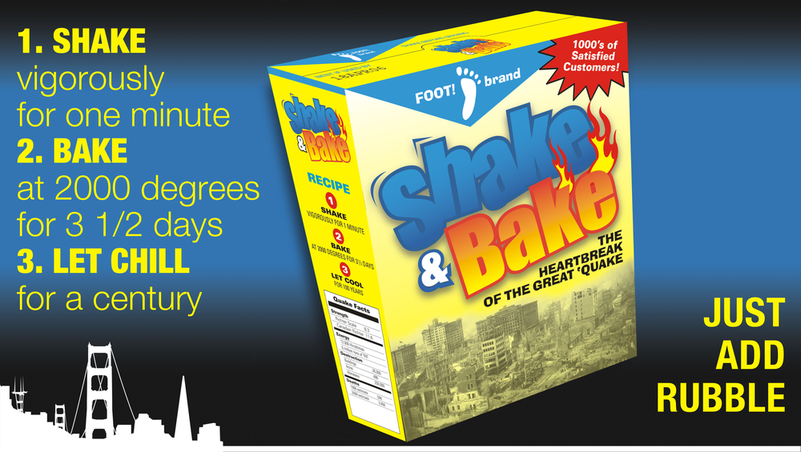 April – Calamity and Animals
As spring comes on with earth changing results we mark one of the most catastrophic events in San Francisco history "The Great Calamity of 1096", or what we like to call The Great Shake and Bake.
While the Gold Rush put San Francisco on the map. the 1906 Earthquake and Fire almost took us off the map. With great loss of life, homes and business came the immovable force of San Francisco once again rising from the ashes. We'd been there, done that, and outgrown the tee-shirt
All month long, you can get
discounted Shake & Bake tours
. Learn what was lost and what we gained
plus the usual fun and frivolity from our FOOT! history experts.
Proceeds from our
Tour of the Month
will go to the
San Francisco Society for the Prevention of Cruelty to Animals
, a nonprofit in the City for almost 150 years. Their mission is to end animal abandonment, and you can learn more about the SF SPCA, or to donate directly to them, click
here
.