TIMECODE PARTY AND RAYGUN SOCIAL UPDATE
SONY'S 12 DAYS OF DOWNLOADS
HMV THROWS OPEN THE VAULT…
…MOVE WELCOMED BY TRADE
WHAT NEXT FOR STREAMING COMPANIES?
MA'S MAKING EYES AT ME
PEPPA HEADS TO FESTIVAL
WE MIGHT AS WELL BE LISTENING TO LEONARD COHEN
ZOMBIE RETURNS FOR LIONSGATE
SLICK RELEASE FROM REVELATION
SIGNATURE SIGNS LFF SCI-FI HIT
PYTHON'S PARROT LIVES AGAIN
TASTY TOFFEE TREAT
EUREKA'S DECEMBER GIFTS
STRIKE CELEBRATES…
…AND HEADS TO TUSCANY
AT THE MOVIES
TWEET OF THE WEEK
TRAILERS OF THE WEEK
---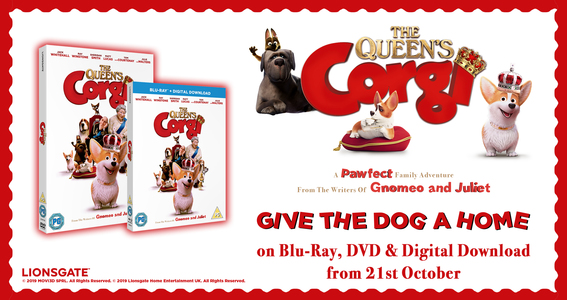 ---
If you can't read this newsletter or see the ads, please click here.
It was a good week for… timecode party and an industry get together looms…
It was a bad week for… Sorry for those who can't make it…
We'll start with a reminder and just to let you know, that we're marking 25 years since the launch of video trade magazine timecode on Thursday October 17 with a party in Vauxhall, tying in with a Raygun social. Industry and trade people, both past and present are planning to attend the event, jointly hosted by former timecode editor Tim Murray and former Virgin Megastores head of video Mark Oakley, now owner of a venue in Vauxhall, location for the party. And there's even rumours of beer sponsors and free shots too. All are welcome, you just need to email Tim Murray at the usual address to get on the guest list. See you at the bar as we reminisce about the good old days of VHS…
Sony Pictures Entertainment has this week confirmed to major promotional initiatives aimed at driving forward digital sales and wooing lapsed and enticing new consumers into the digital arena. What's more its two separate initiatives, an advent calendar featuring 12 movies to download and keep, and a Spider-Man: Far From Home limited edition collectible box which includes a redeemable digital film code enabling customers to download and keep the superhero movie, are both featuring in bricks and mortar stores alongside physical product. It's aimed at offering physical, tangible and tactile solutions to encouraging gifting in the digital world. The 12 Family Movie nights calendar will launch on October 28 and feature classic animation, musicals and more from Sony's catalogue and enable families to countdown to Christmas. It's being stocked in Tesco, WHSmith, Argos and Zoom. Over in Sainsburys, Tesco, Asda, Argos, Zavvi and zoom.co.uk a special set featuring a download of the latest Spidey outing Far From Home will enable retailers to offer the superhero film during its digital exclusive window. Commenting on the initiative, Rob Marsh, VP Commercial, UK & Ireland said: "The gifting market is incredibly important and it's crucial we're innovating in this space in order to add value to our consumers. These initiatives provide a fantastic opportunity for us to enable physical retail to take advantage of the growing digital opportunity alongside their existing DVD, Blu-ray, and 4K offering. We're committed to amplifying our content through meaningful product offerings that will not only stay at the forefront of consumers' minds but give them more reasons to purchase."
Meanwhile, as we wrote this week's edition of the newsletter, half of the industry was heading up to Birmingham to witness hmv entering the next stage of its storied history with the launch of what proudly holds the title of being Europe's largest entertainment store. We'll be making the trip ourselves shortly, but in the meantime, here's some amazing facts and figures from the launch – the store, a former IKEA outlet to give you some idea of its scale, totals 25,000 square foot; its range includes every 4K Ultra HD title available, well over the 400 mark, with a whopping 40,000 DVDs and 20,000 Blu-rays on site. On the music side, there's a massive 80,000 CDs and a weighty 25,000 records (not, as one national newspaper would have you believe, "vinyls") and 7,000 books. As well as its range and depth, the store is built around events, live performances and more. We'll have further reports soon, but in the meantime, here's Sunrise Records' Doug Putman, the man who effectively saved the retailer from administration at the start of 2019, on its return to the fore of high street retailing. He said: "I am a firm believer in the potential for British high street retail and hmv will play a fundamental role in ensuring that our shopping districts continue to thrive. Retail offers two things a purely digital experience of music simply can't – the opportunity to experience the biggest acts live in our stores and our ability to offer a platform to new artists in the communities where we operate, as well as opportunities for fans to come together and share their passion for music and film with our dedicated staff. The hmv Vault has been built with the needs of the modern music and film fan at its heart with a permanent live performance space and an unparalleled range catering to the full breadth of our customers' tastes."
More on hmv's new The Vault concept and in his numerous interviews and coverage hmv's Doug Putman has noted that the retailer is perhaps under-served in the capital and has hinted at more openings to follow in London. Others have weighed in too, discussing the importance of hmv's presence in cities and towns around the country, and its crucial role in entertainment retailing. ERA ceo Kim Bayley said: "The opening of The Vault is a boost not just for hmv and for Birmingham, but for the whole UK sell-through market. It's an incredible statement of intent from Doug Putman and sends the message out loud and clear that there is indeed a future for physical product. The whole hmv story over the past year has served as a reminder that whatever the cut and thrust between rival retailers and sometimes with suppliers, ultimately we are all on the same side. It was notable how just about everyone was rooting for them to pull through. I think we can take the opening of The Vault as evidence that they have."
Everyone these days, it seems, wants to have their own video on demand, over the top platform, or subscription streaming service. There's a proliferation of services and planned services, with Disney and its Disney+ offering next to arrive. The Raygun has been chatting to Simon Homent, former retail buyer and most recently at Rakuten on these shores. We spoke to him about the the current state of play in the vod sector to gauge his expert opinion. And here's his thoughts. Homent said: "It seems the fashionable thing for the mega US media companies is to decide to go direct to consumer with their own OTT platforms in what is already a crowded market. Having gleefully accepted the financial rewards of watching Netflix, Amazon and Apple create and dominate the VOD market in the last 10 years, studios have realised that they have created a perilous situation as those licensing deals expire only to find out that instead of renewing the deals their biggest customers are now signing up their most creative content makers on exclusive contracts, simultaneously stopping the revenue and content coming to the studios. This leaves the studios believing that the best way to manage this is to jump in with two feet and launch their own OTT offering. This is a dangerous game and there will be some high value casualties on the way. Building and operating an OTT platform is in itself a resource heavy and expensive business like nothing the studios have experienced before. Add on top of this the transition from being a media distribution company to being a retailer, having to understand trading practices like customer acquisition, free trials, telco bundling, retention, programming, data analysis, churn and CRM directly with the paying customers. The existing VOD retail platforms have successfully managed this for years with experienced teams armed with vast historical data across international territories to optimise their own global businesses. With market analysis universally predicting that the average customer will only pay for 2 – 3 SVOD services at a time, I expect a turbulent period in the market over the next couple of years while the industry evolves into its next phase. Will AVOD become a more common model? Will content remain king or will user experience? What role will TVOD play? Will a price war erupt, leaving only those with the deepest pockets standing? It's going to be a bumpy ride!" Simon Homent Is currently seeking new employment opportunities within the home entertainment industry, you can get in touch with him through The Raygun at the usual address…
Forthcoming release news now, and arriving in stores on Monday is horror thriller Ma, the latest from the hugely successful and very commercial Blumhouse production line. The title is given further credibility thanks to a show-stopping turn from multi-award-winning Octavia Spencer in the titular role as the frankly over the top woman who takes a group of students under her wing. Universal is targeting horror fans and Blumhouse enthusiasts throughout October in the run-up to Halloween, while also playing up the film's inclusion of an alternative ending unseen in cinemas. Commenting on the title, Universal's Macayla Madden-Forde said: "Octavia Spencer is a powerhouse in Ma, and we're delighted to bring it to home entertainment just in time for horror enthusiasts this Halloween."
And after Universal's big deal with eOne earlier this year, and with eOne itself now under Mattel's ownership, Monday also sees the release of the first Peppa Pig title via Universal, Festival Of Fun. It sees Peppa and family heading off to their first festival together and staying off the brown acid in favour of the brown mud, with a total of 10 new episodes on offer. The title includes a free sticker sheet, with Universal utilising the existing network of Peppa channels to target young fans, taking in YouTube, Facebook/Instagram, print magazine and website. Product manager Alicia Cho said: "The Peppa we know and love is back with over an hour of all your favourite characters! A perfect watch for your little ones!"
One of the year's most talked about documentaries lands in stores on Monday with the release of Marianne & Leonard: Words Of Love. Having taken north of £700,000 at cinemas since July and comfortably British director Nick Broomfield's highest-grossing film at the UK box office, the Leonard Cohen doc arrives courtesy of Dogwoof and Universal. Including an exclusive Q&A with Broomfield from BFI Southbank hosted by Jools Holland, the film follows the highs and lows of Cohen's career and the inspirational power that his muse Marianne Ihlen possessed. Commenting on the release, Dogwoof's Daniel Green said: "We've had a great time working with Nick once more - Dogwoof released his last film Whitney Can I Be Me' in 2017 - and we're thrilled to see Marianne & Leonard pull in some of our highest ever pre-order numbers. Amazon and hmv have both really got behind the release (look out for Fopp window displays from Monday), and the Jools Holland Q&A really adds extra value to a great package. We've released some great music docs in the past but this should be our biggest to-date across theatrical and home ent."
---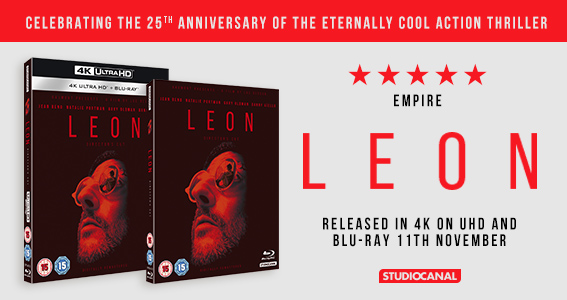 ---
Another Monday release arrives from Lionsgate with the release of 3 From Hell. The film is from rocker turned film director Rob Zombie, following in the wake of his previous outings House of 1,000 Corpses and The Devil's Rejects. Commenting on the release, the company's Katy Machin said: "The awareness building PR campaign included interviews with the cast and a fan screening of the film with fun giveaways, as well as a video introduction from Bill Moseley. The media campaign, targeting Rob Zombie fans as well as genre fans, was focused on social, with a bold spot highlighting the main cast and legacy of the Firefly family. The title also benefits from strong horror packaging - lifting the title off the shelf and getting consumers in the spirit for a shocking and gruesome Halloween."
And long-standing independent Revelation, distributor turned producer, returns to stores on Monday with a feature length documentary Oil In The Blood. Commenting on the release, the company's Trevor Drane said: "We are proud to release our new feature documentary Oil in the Blood worldwide on DVD/BD and digital. Its our first release via Spirit and we are very happy with the reaction we are getting. We filmed this over three years on four continents and as co producers we are looking for it to emulate the success of other quality motorcycle home ent releases like Long Way Round and American Chopper. If fact we are confident that Oil in the Blood will become a landmark work in recording the worldwide phenomenon that is the customised bike scene today. Our director Gareth Roberts has delivered a beautiful looking film filled with interesting characters who talk with knowledge and passion about the customising and what it means to them. From the guy who spends $500 on a few bits to add to his stripped down 250cc, to the money no object bike as art specialists in Japan it's all here."
We've been sneaking off to the odd London Film Festival screening this week – more on this in the next week or two – and one of the best discoveries was sci-fi tale Synchronic. It was unsigned when we went into see the film, starring Avengers Star Anthony Mackie and dishy Fifty Shades Of Grey star Jamie Dornan and from rising genre names Justin Benson and Aaron Moorhead, but now an enterprising distributor has picked up the epic tale. For Signature continues its strong run of acquisitions by signing on the dotted line to release the film, with the title slated for a UK theatrical and home entertainment bow later in 2020. Commenting on the film, which blends time-travelling genre fare but offers up real heart and emotional involvement, Signature ceo Marc Goldberg said: "We were blown away when we screened Synchronic in Toronto, the film hits the mark on every level and we are delighted to be working with Justin and Aaron and once again with XYZ. Synchronic is now our fifth film to feature in this year's LFF and goes to show how far Signature has come releasing impactful, critically acclaimed movies."
Network has this week released ore details about its plans for Monty Python in the classic comedy series anniversary year. The company has restored the television series that propelled Graham Chapman, John Cleese, Terry Gilliam, Eric Idle, Terry Jones and Michael Palin into the comedy legends category. Monty Python's Flying Circus The Complete Series 1 lands in Blu-ray Digipak and standard BD and DVD SKUs on November 4, after painstaking restoration by Network's team. The second, third and fourth series will land in January, March and May next year after the state of the art restoration. Network's archive colourist Jonathan Wood said: "The Monty Python series restoration is a huge jigsaw puzzle but one that is slotting together as well as the original sketches did. It was hard work but satisfying for all the team." Tim Beddows, MD of Network Distributing, aded: "We're thrilled that we've been given the opportunity to restore Monty Python's Flying Circus. It's long overdue and the results our award-winning team have yielded from the original materials are just staggering. One of the best restorations I've ever seen." Beddows later continued the jigsaw analogy, telling The Raygun: "This project was akin to piecing together two 10,000 piece jigsaws that someone had mixed up and issued completely different guide pictures to work to. I honestly don't think anyone else could have successfully executed this work and I'm really proud of Network's Restoration team for going way beyond the call of duty. It is magnificent. The entire project was predicated on global Blu-ray releases. That consumers can only see them on Blu-ray is testament to our continuing commitment to physical media."
A key gifting opportunity for Liverpudlians and Scousers around the country – or at least half of them – will arrive in stores on November 11 with the release of Everton – Howard's Way, a feature film outlining Everton's glory days during the 1980s under manager Howard Kendall. The team were champions, but sadly never fully realised their potential abroad due to the ban on English teams entering European tournaments. The release, through Trinity, is being looked after by marketing consultant Jon Sadler and his Magus Marketing, The entire squad from the glorious 1984/85 season has been reunited for the film for interviews and many will be getting together again to help promote the release. Sadler said: "The film looks at how Everton were transformed under his leadership, it was played out with this social backdrop at what was happening in Liverpool at the time, with politics, Thatcher and riots. It's playing the Liverpool Film Festival on November 2, with a theatrical release at the FACT cinema in the city. There's a signing at hmv on release date involving some of the former players, who will attend a sold out event and screening on the night. The whole team has reunited and we've had a lot of press already. It's really coming together and it's very exciting."
---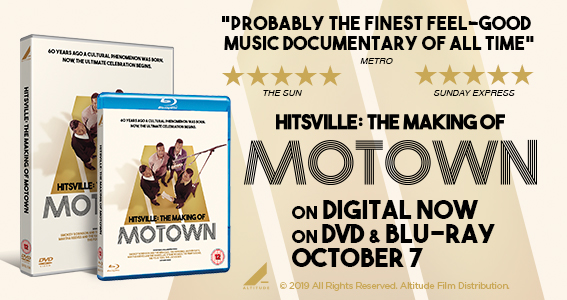 ---
Into December, and Eureka has unveiled its titles for the final month of the year, with a grim, powerful drama pairing two Hollywood A-listers coupled with a brace of far lighter, airier offerings. Her's the company's Marcus Garwood on its slate. He said: "It's been a truly fantastic year for us all here at Eureka Entertainment; each quarter featuring some stunning releases (Human Desire, Wheels On Meals, White Reindeer, Cujo and High Noon being just some of the highlights from our 2019 slate). Rounding off the year we start December with multi-award-winning director Hector Babenco's 1987 film Ironweed. Based on the Pulitzer-Prize winning novel by William Kennedy and starring the onscreen pairing of multi Oscar award-winning Jack Nicholson and multi Oscar award-winning Meryl Streep this acclaimed drama makes its UK debut on both Blu-ray and DVD. It's party mode next as we unwrap the UK Blu-ray debut of 1965 swinging slapstick comedy What's New Pussycat? starring Academy Award-nominated Peter Sellers and multi Academy Award-winning Peter O'Toole, alongside Ursula Andress (in various stages of undress) topped off with Tom Jones singing the film's title song – it's what winter evenings were made for. The laughs keep on coming with another UK Blu-ray debut; this time for Director Blake Edwards (Peter Gunn, Pink Panther) 1959 comedy classic Operation Petticoat. Cary Grant (North By Northwest) and Tony Curtis (Some Like It Hot) star in this tale of hijinks on the high seas where restoration of a dilapidated submarine takes an unexpected turn, both in its crew & outer hull colour!!
To the rooftop bar of London's swish Ham Yard Hotel to join some of our old pals at the likes of The Movie Partnership, Lightbulb Film Distribution and Signature to celebrate the 10th anniversary of agency Strike Media along with the team from the company. And a fine evening it was too, with the brisk autumnal night not putting a dampener on the proceedings as we looked out over the West End of London and beyond – even the helicopters out monitoring the nearby ExtinctioN Rebellion protesters couldn't put us off our stride as we enjoyed a drink or two and some yummy canapés to mark a decade in existence for Wez Merchant's company. Commenting on making it into double figures, the company's Merchant said: "We had a great night and I was delighted with all that braved the cold to come along and celebrate with us. We couldn't have got through that time without the help of some great clients, great people and most importantly great friends made during my career. It was our way of saying thanks and also celebrating what we had done."
Executives from Strike Media arrived at the bash having just returned from the location of one of the company's next big projects – looking after Europe's biggest comic convention, the Lucca Comics & Games Festival. The event, held in the walled city in Tuscany, Italy, is the world's second largest, bested only by the Comiket in Japan, and last year had more than 750,000 attendees. This year's event will include premiers for Terminator: Dark Fate and Zombieland: Double Tap alongside scores of other activities and fanboy events and exclusives. Emanuele Vietina, Lucca Comics & Games Director says "The strength of a festival that every year brings together more than 750,000 people - one of the largest community events in the world - lies precisely in it's ability to combine its' historical heritage with the imagery of American superheroes, the big videogame franchises, the fantasy and sci-fi literary sagas, the TV series and films. An event that is now one of the most advanced examples of a pop culture festival at international level. Lucca is more than a festival – it's a festival that produces culture."
And finally, to the Century Club in London's Shaftesbury Avenue, for a look at the new YouTube Originals series The School Of Life. The series looks at issues facing young adults, particularly in the mental health arena, and is produced by Alain de Botton alongside YouTube favourites. Luke Hyams, the Head of YouTube Originals EMEA said: "We see YouTube Originals as a way of investing in content we believe in, and we're particularly excited to be partnering with Alain de Botton's hugely successful philosophy channel on 'The School Of…'. The series pairs some of YouTube's most exciting creators our community know and love with some of today's most challenging philosophical questions." Alain de Botton from The School of Life added: "YouTube has become the world's classroom, offering some amazing lessons in pretty much everything anyone needs to know. At the School of Life, YouTube has changed everything we do, bringing us a global and diverse audience to the business of emotional education. We're therefore so pleased to have teamed up with some of the world's best YouTube creators to investigate the largest questions that deserve the largest audiences. The School of YouTube is a superficially playful, but in essence deeply serious attempt to mobilise mass engagement around the important themes. We're honoured that the team at YouTube saw the potential and took the risk." At the excellent event, Hyams further discussed the strategy for Originals. "We look for engagement, people being passionate, we look for likes, comments shares. We get excited when shows break out beyond YouTube, when there are conversations on social media."
---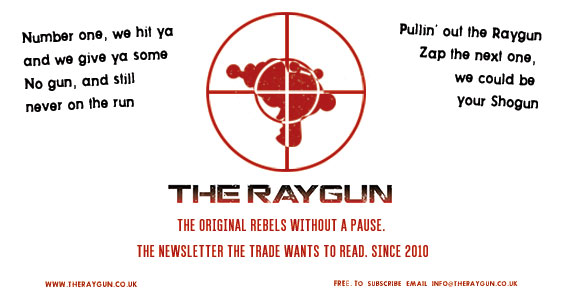 ---
"It's been a while since we have had a film where we could command enough demand from the bigger multiplex cinemas to warrant going through a theatrical window but we are going to do that on Parasite which will be a big change for us. It will be much wider and bigger than our usual releases with a much higher P&A spend. We think it has the potential to cross over to a much bigger audience even though it's a foreign-language film. We will have a deal with a streaming company that will pay us according to how much box office we make. If we were going day and date that box office would obviously be less than if it was a full release. [US distributor Neon thinks it] can get some major awards attention for it. Not just best-foreign-language film, but best director, best writer etc. So we are going to have a much bigger P&A spend on it because of their confidence and if we can get some Bafta nominations and some Oscar nominations then it will create its own energy. You have to ignore the fact it's Korean and concentrate on the groundswell of social media activity, the reaction of film festivals around the world, the incredible reviews and most importantly the box office performances of the film in other countries.
Curzon ceo Philip Knatchbull, speaking about Parasite, out this weekend in the US, but not until 2020 in the UK. He was making a keynote speech at Flanders Images' CONNeXT, Ghent, Belgium, and quoted in Sceeen Daily
Remember when different camera angles and DVD technology was going to change the way we watched films? How the ability to branch off was going to see technology alter movie watching and how stories were told? The same thing happened with video on demand and streaming after Black Mirror episode Bandersnatch, which actually enabled viewers to decide the outcome. The future of film viewing and how technology can change the way the public watches films will be discussed at an event called Future Of Film due to take place at BFI Southbank on November 26. Bandersnatch editor Tony Kearns is among those talking at the event, which you can see more about here. The summit will also look at developments in tech such as virtual reality and the convergence between music and fames. Organiser Alex Stolz, who runs the Film Disruptors podcast and is a former BFI staffer saidL "[Future of Film] Summit is born out of a passionate belief that we are on the cusp of a creative revolution in filmmaking. As a film industry veteran, I've witnessed first-hand the disruption in recent years and a fair amount of doom and gloom about what the future holds. Yet, beyond the headlines and nostalgia, the creative and commercial process of filmmaking is quietly being rewritten, driven by transformative technologies and emerging business strategies. These present incredibly exciting opportunities for filmmakers and businesses - and bringing this future to the wider audience is the driving goal behind the Summit. As author William Gibson famously put it, 'the future is already here — it's just not evenly distributed'."
We're not big fans of turning everything into a universe, you can blame Marvel for that one, but I suppose if studios and producers are going to insist on having them, we'd at least welcome one based entirely around John Wick. And hot on the heels that a TV series about the world of assassins, which appears to be much bigger than you might have imagined, is in development, along comes another feature. Seems as if a spin-off involving Ballerina, a character who briefly appears in this year's John Wick Chapter 3 – Parabellum film, is on the way. The female character was played by Unity Phelan made a brief appearance, but will now have her own feature, with director Len Wiseman at the helm…
Unexpected prequel news of the week award goes to Training Day. For in a move arguably as much of a surprise as the turn of the century film's awards wins, it appears as if Warner is eyeing a prequel to the Antoine Fuqua directed slightly bent copper thriller. Denzel Washington won an Oscar for his performance, although he's unlikely to appear in the prequel, seeing as it'll take place before the 2001 film took place, and Washington ain't getting any younger.
Punching above its weight…
You're on The Raygun newsletter mailing list, which has been running for eight years, because you requested it, have been recommended to us or sent us emails. You can unsubscribe at any time, if you're daft, using the link elsewhere or by emailing as below. But of course, you don't want to do that, do you? We don't share your information with anyone else, we don't like cookies and we're the good guys. We care because you do…
To subscribe to The Raygun newsletter, please email
info@theraygun.co.uk
with subscribe in the subject matter
To unsubscribe, email

info@theraygun.co.uk

with unsubscribe in the subject
For editorial or advertising queries, contact

tim@theraygun.co.uk