ELECTION FEARS FOR COPYRIGHT…
…AS KODI HITS THE HEADLINES, AGAIN
BATTLE AGAINST STREAMING CONTINUES…
…SCOTTISH POLICE TAKE UP THE FIGHT
FACT VIEWS ON THE NEW THREAT…
…AND FCPA ANTI-PIRACY UPDATE
SURVEY REVEALS LITTLE STREAMING GUILT
HAPPY DAYS AND KNIGHTS FOR TRUST
BALLERINA PIROUETTES INTO MIDWEEKS…
…AS PEPPA'S CINEMA SUCCESS HEADS TO DVD
ACORN'S WATER COOLER MOMENTS
DANCING INTO DOGWOOF'S RECORD BOOKS
---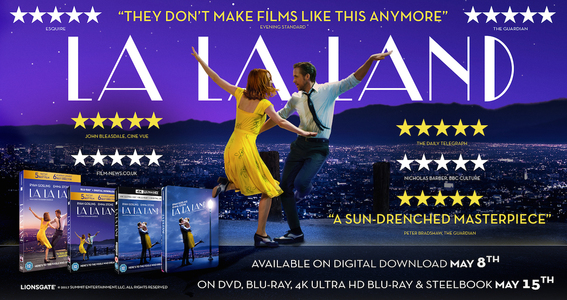 ---
If you can't read this newsletter or see the ads, please click here
It Was A Good Week For... Rogue One is the year's fastest selling after its impressive week one and start to its second seven days…
It Was A Bad Week For… Anyone selling those snide Kodi box things on ebay are now facing trouble too, as the war continues…
We might as well start with the topic that's been the most talked about outside of our industry in the real world this week – that's right, the announcement that the country is heading to the polls again, with prime minister Theresa May announcing a June 8 date for a general election. And after the turmoil of the past few years, with those lobbying for our industry, for copyright, in the fight against piracy and more, once again facing the task of familiarising themselves with another new government at the same time as trying to get the best for copyright holders in our industry as we head out of the EU, we thought we'd ask one of those at the coal face of Westminster politics fighting for our industry, Lavinia Carey, who outlined some of the problems faced by this latest upheaval. She said: "The snap election does mean certain activities will be delayed. We are very much hoping that key policy areas won't be affected as so much work has gone into advising them on the Industrial Strategy, the Digital Single Market, the AV sector policy concerns specifically. To that end it would be helpful if Ministers and officials didn't change as a result of the election, otherwise it really would be a case of starting with a clean sheet of paper – very bad timing from the point of view of having to brief a whole new set of officials and Ministers who, on the Labour side, are not very engaged with us as their front bench has changed so often, it's better on the Lib Dem benches. It's critical timing for us in Brussels with some key committee decisions being made affecting Country of Origin principle and geo-blocking of services, both of which threaten the AV sector's ability to negotiate territorial licensing. Parliament is due to be prorogued on May 2, which hopefully allows just enough time for the Digital Economy Bill to be passed in the "wash-up" before everyone leaves for their constituencies. There are some key amendments in that Bill that the Alliance has been campaigning for over the last 10 years and it would be awful to lose them, specifically the increased penalty for online copyright theft, to match that for physical copyright theft of a 10 year maximum jail sentence."
Good news and bad news from the world of piracy over the past week or so, as the crackdown on Kodi boxes, or at least fully-loaded Kodi boxes continues, and yet at the same time, some grim research, albeit from the US, revealed the extent to which piracy is becoming entrenched into millennials' lives. One of the political buzzwords currently doing the rounds is normalisation, with many saying you shouldn't accept things as normal as it legitimises them – the same could be said to piracy. And although The Sun's campaign against the loaded devices is in its sister companies' best interests, it should also be welcomed as part of the ongoing efforts to ensure that piracy, and especially illegally downloading and streaming, do not become normalised…
The ongoing battle against "fully-loaded Kodi boxes", set top devices that, with Kodi and the right add ons installed, enable consumers to stream films, TV programmes and live football and other streams continues apace. First Amazon stated it was no longer selling Kodi-enabled devices if they contained the programmes, and another blow has been struck by ebay. It too has said it will remove listings from anyone selling the boxes with Kodi and the associated the add ons. The battle against Kodi and copyright infringing add-ons has been taken up by the press, most notably The Sun, which, of course has sister Sky companies suffering from streaming of films and football. It has run further stories about the boxes too, highlighting the criminal links of some of the gangs selling the snide boxes. An ebay spokesperson told the paper: "We run several initiatives designed to combat the infringement of intellectual property rights, including the Verified Rights Owner Program (VeRO). We work with the police and regulators to ensure that all listings on eBay comply with the law. There are blocks in place to prevent the listing of illegal items, but we also constantly monitor our marketplace. Anyone found to be knowingly selling items that don't comply with the law will be investigated and could face account restrictions or suspension." Amazon had similarly said it would delist or suspend the accounts of anyone selling the loaded boxes.
---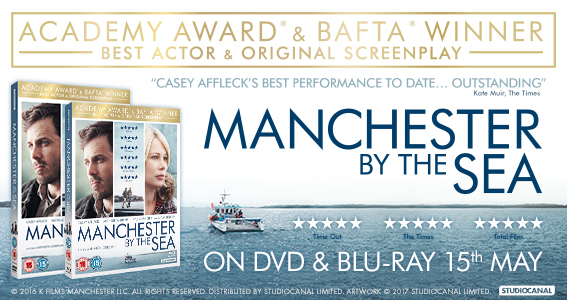 ---
And look, just as we're talking about normalisation, it turns out police in Scotland have this week been talking about the self-same thing, meeting with broadcasters and other interested parties in Fife to discuss the issue of streaming, Kodi boxes and more. Experts suggest it has risen by 143 per cent over the past year, with Police Scotland saying that more and more criminals were becoming involved. Chief inspector Mark Leonard said: ""Crime groups and criminals around Scotland are diversifying into what's seen as less risk areas. "There's also a public perception that this is a commodity which is victimless. Prevention is a big part of this so we need to change attitudes and behaviours of people that this damages the creative industries in Scotland as well. "This is now seen as being normalised. A family will sit and watch one of these IPTV devices."
We sought further comment from the the other bodies involved in the fight against piracy, such as the long-standing group FACT and the more recently launched Film Content Protection Agency. FACT ceo Kieron Sharp said: "Kieron Sharp, CEO of FACT, said: "Combatting illegal IPTV boxes which are fully loaded with unlicensed apps and add-ons is a major priority for FACT. Working with the Premier League, we secured the first sentencing relating to this technology in December 2016 which saw a man sentenced to four years behind bars and this year we have already launched several major investigations, resulting in multiple arrests against sellers of these devices. IPTV devices are a huge concern to all of the creative industries from film, TV sports, music and games. However, FACT is leading the fight against this type of crime, working with the police, trading standards and the IPO to bring those involved to justice."
For the latter, the FCPA, founded last year and run under the auspices of the FDA, the association's Mark Batey said: "Of course internet piracy and infringement is a core concern and priority for every IP-based industry, and we expect this will continue to be the case. FCPA's specific contribution is to prevent source piracy, which we believe remains fundamentally important, not just here in the UK but everywhere. Since its formation in 2016, FCPA has a significant track record of success, yet there is no space for complacency and we recognise that it is only one piece of a complex, global jigsaw."
And so on to that rather disturbing research we mentioned above and touched upon last week on this newsletter. The headlines from the poll, carried out by Launchleap among the 18 to 35-year-old age group, make for uncomfortable reading – 53 per cent admitted to using illegally services to stream films or TV programmes in the previous 30 days, while 70 per cent had streamed legally. Only 13 per cent had watched a DVD or Blu-ray. Worse still, only seven per cent felt guilty, while surprisingly, perhaps, more than 60 per cent, thought that illegal streaming is not as bad as illegal downloading. Legitimate svod services are used alongside illegal streams – if it's not on Netflix or Amazon, millennials will head to snide sources.
---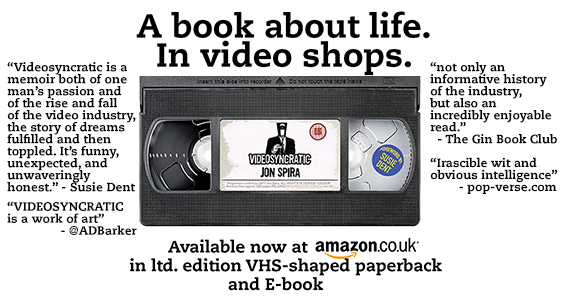 ---
Tempering that with some good news, and some of the ammunition in the fight against piracy has come from the Industry Trust's excellent Moments Worth Paying For campaign, which has reinforced the importance of copyright. And this week it has unveiled a new ad, with Charlie Hunnam talking to camera about why audiences should see films in the best quality possible ahead of the release of King Arthur, in which he stars. It breaks today in cinemas, with support from online and outdoor activity, with the ads directing the public to findanyfilm.com to see legitimate sources to find films. The Trust's Sylvia Dick said: "It's great to continue the Moments Worth Paying For campaign with another piece to camera by the talented Charlie Hunnam! The bespoke trailer is a great way to kick off the sixth year of the campaign as we continue to inspire audiences of all ages to choose official film and TV. The cinematography alongside the piece to camera reinforces the message that content like King Arthur deserves to be seen in the best quality, on the big screen." The ad will be on our website over the weekend…
And, after looking at piracy, it's good to have some good news, especially on the back of the Kantar Worldpanel figures we had on here last week, as the Official Charts Company has revealed that it's official, Rogue One, subtitled a Star Wars Story, has become the fastest selling title of the year, shifting, according to the organisation, 661,000 physical copies in its first week on sale, outdoing Fantastic Beasts And Where To Find Them and continuing a good run of releases into the market. What's more, it's sold a further 66,000 (all these sixes, again) this week, putting it at number one in the Official Charts Company's midweek bulletin. Retailers have been pleased not just with its overall performance, but some of the other elements too, as Steve Cook from Zavvi parent The Hut Group told us, He said: "The standout for us has been the sales of the 3D SKUs, obviously the 3D Steelbook was a massive success but also the tradewide 3D Blu-ray which outsold the standard Blu-ray on zavvi. Star Wars merchandise and toy sales have gone through the roof since the Rogue One release and with May The 4th and the 40th anniversary of A New Hope both happening next month this trend will continue."
Also making a showing in the Official Charts Company's midweeks, in at number three and the beneficiary of a strongly targeted marketing campaign from eOne, is Ballerina, its feature aimed at dance-loving children and families. It's a strong early showing for the title and, commenting on its success, the company's joint marketing director Louisa Mitchell said: "We're twirling with delighted at the success of Ballerina which with the help of great retail support has really resonated with our young female target audience. It set to go onto to be a lead perennial title in our catalogue."
---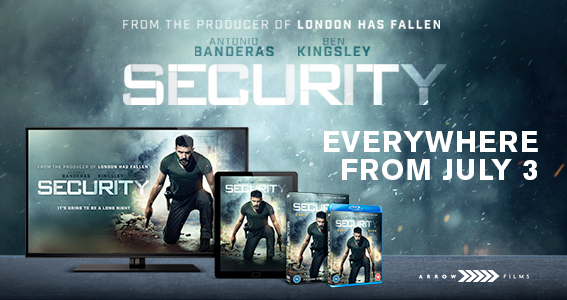 ---
While we're on eOne and its children's roster, we'll briefly head over to the world of theatrical where it has had a sterling success with the holiday release of Peppa Pig: My First Cinema Experience, which had taken £2.375 million after its first two weeks on release, an impressive feat. It will be arriving on DVD later this year and the company's Louisa Mitchell, again, said: "Peppa Pig: My First Cinema Experience has been a phenomenal success at the box office. Takings have already surpassed those of Peppa's previous cinema jaunt Golden Boots and is likely to run and run. We're really looking forward to bringing this special release to DVD later this year and are confident that young Peppa fans will enjoy remembering the magical experience."
Another title off to a strong start is one we've featured here for the past two weeks, but is still worthy of a mention, as We Still Steal The Old Way, the DTV sequel released under the Platform banner through Kaleidoscope. It shows there's still plenty of life left in the old DTV dog yet and that a well crafted homegrown title can still perform. Commenting on its success, producer Jonathan Sothcott said: "We're delighted with the film's reception - it trended on twitter for most of bank holiday monday and my address book took a battering to ensure huge celebrity support across social media which raised awareness and, combined with the first film's strong brand recognition has lead to a great result."
As for the rest of the midweeks, the 66,000 that Rogue One has added this week keeps it ahead of another daring mission, although Sully, from Warner, is far more grounded in real-life. It had sold some 43,000 units over the counter in its first few days on sale. Further down, Mine was at number six, while this week's drafting successes included Marvel titles such as Guardians Of The Galaxy and Captain America Civil War and, on the TV side, Line of Duty, at numbers 11, 12 and 19 respectively. Elsewhere, the latest Steven Seagal, Contract To Kill, is new at number 23 in the midweeks, the seventh series of Vera at 32 and Birth Of A Nation at number 38.
---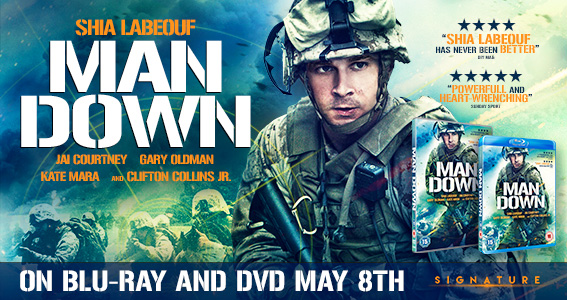 ---
Meanwhile, Acorn continues to own the early part of the week on TV screens, as Broadchurch ended its run on Monday night, complete with acres of coverage both before and after the finale, while Line Of Duty is also smashing records, the fourth episode which aired on Sunday drawing the series' highest ratings ever (more than 5 million viewers). Broadchurch arrives first on DVD and Blu-ray on Monday April 24, and also as complete sets of all three series on both formats, with glowing reviews ringing in its ears and the series ending on a high, with stars David Tennant and Olivia Colman on fine form. Some of the coverage conveniently weighed up Broadchurch against Line Of Duty, giving both a further boost. Over on BBC1, the third episode of Line Of Duty ended with one of its most shocking moments across all four series and this helped boost the audience to record levels. This arrives on 8 May after what is set to be another shocking climax, again across series and complete series sets. We've covered both before, but both shows are rather special and as the word of mouth, water-cooler chat and press coverage highlights, they are performing exceptionally well and should both add to the already hefty sales enjoyed by their predecessors. Commenting on the pair, Acorn md Stuart Shaw said: "We are overjoyed both for ourselves and the industry as a whole to prove that there is so much excitement around live TV and TV on DVD and digital outlets. Both of these series are exemplary in their writing and production, both very different from each other yet reaching a wide national audience. Last week we were thrillingly number one in the TV chart with Line of Duty 1-3; and at present we are still at number one, with six further entries in the Top 50 including positions 5 and 9."
Also hotfooting it onto DVD, Monday ushers in the DVD release of Dancer, a documentary of wild-child ballet star Sergei Polunin from Oscar-nominated director Steven Cantor. The film has just become distributor Dogwoof;s biggest box office earner, having now grossed more than £250,000. Commenting on the impending physical release, Dogwoof's head of home entertainment Daniel Green said: "We knew it would always take a special film to top the theatrical success of Ken Loach's The Spirit of '45 but Dancer has proved to be the one. Having also performed extremely well on digital platforms at EST pricing, we should be on course for one of our best ever week one results with the Dancer DVD - which also includes its star Sergei performing live on stage at the film's London Palladium premiere back in March."
Good to see some companies still flying the flag for VHS, and, as ever, using the old format offers up strong PR opportunities and gets people talking about a film. The latest to return to tape is the Terror Cotta specialist Asian horror imprint, a sister label to the Terracotta operation. For as the independent releases Bloody Muscle Body Builder In Hell (aka The Japanese Evil Dead) in a more traditional DVD version into stores on Monday April 24, it is also making a VHS version of the film, which it describes as "from the land of cursed VHS tapes comes a forgotten video nasty", available through its website. Both versions come complete with new artwork from Graham Humphrey, the man behind the original Evil Dead artwork. Commenting on the release, Terror Cotta's Clare Dean said: "Releasing a film on VHS in 2017 is not easy! But as a big fan of the original Evil Dead films, I had to make it happen. The Japanese director was the first person to order a copy!"
And it's with great sadness that we tell you about the death of former industry PR maven Richard Robson, who ran Media Communications and was, among others, the long-standing home entertainment representative for Entertainment in Video (EV or EiV). For old trade press hacks such as us, he was synonymous with the company, representing them at the weekly rental screenings (and lunches afterwards) during the VHS heyday. We asked former trade press editor John Hayward for his thoughts on the popular character and an overview of his time in the industry. Hayward said: "Richard was working in music PR when I first met him in the late 1970s. He had previously been a journalist with record trade magazine Music Week and had done a stint at BBC Records before promoting acts as wildly diverse as Patrick Moore (on xylophone!) and Georgie Fame for Pye. By 1983 his Richard Robson Associates proved the perfect mouthpiece for the exciting emerging video labels being set up by the movie studios, while he put a professional entertainment industry sheen on the output of some of the more ramshackle pioneering indies. He looked after Paramount and Universal in the shape of their joint 80s CIC distribution operation, plus he was the first port of call when the Green family set up their Entertainment in Video offshoot to their indie Entertainment Films. He was their dependable public face for well over a decade, which was lucky, because the principals were notoriously enigmatic and publicity-shy. His carefully-formatted press releases set the standard for the whole industry and his staff – many of whom went on to launch PR outfits of their own – were under orders to come up with creative campaigns for even the most obscure titles. He also represented industry bodies with aplomb and his ability to lay on generous hospitality was legendary. Richard was an all-round lovely bloke, eternally fretting about what the pesky trade press was about to unleash on his clients. Sometimes he deployed his gift for diplomacy to deflect our barbs, but was always up for a pint to chat about them after the dust settled. I'll miss him." The funeral, for those interested in attending, will be held at the Breakspear Crematorium, Breakspear Road, Ruislip, HA4 7SJ at 1pm on Thursday April 27.
---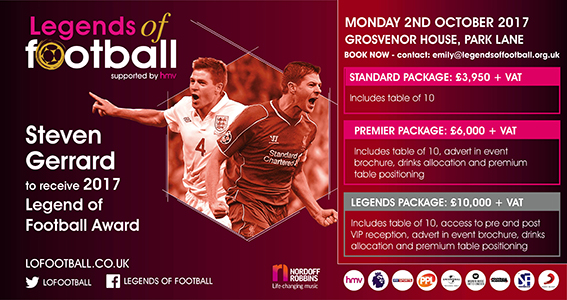 ---
QUOTE OF THE WEEK
"They're doing great programming, and they'll continue to do that, but I'm not sure it will affect us very much. Because the market is just so vast. You know, think about it, when you watch a show from Netflix and you get addicted to it, you stay up late at night. You really — we're competing with sleep, on the margin. And so, it's a very large pool of time. And a way to see that numerically is that we're a competitor to HBO, and yet over 10 years we've grown to 50 million, and they've continued modestly growing. They haven't shrunk. And so if you think about it as, we're not really affecting them, the [question] is why — and that's because we're like two drops of water in the ocean, of both time and spending for people. And so Amazon could do great work, and it would be very hard for it to directly affect us. It's just — home entertainment is not a zero-sum game. And again, HBO's success, despite our tremendous success, is a good way to illustrate that.
"Since our members are funding these films, they should be the first to see them," the shareholder letter explains. "But we are also open to supporting the large theatre chains, such as AMC and Regal in the US, if they want to offer our films, such as our upcoming Will Smith film Bright, in theatres simultaneous to Netflix. Let consumers choose."
The latest missive from Netflix's Reed Hastings in its latest conference call…
With all kinds of screeching off, fast off the grid, and other speed-style puns, Fast & Furious 8 went from £0 to £416 million in its opening weekend around the world, with some £14 million of that mammoth global haul coming from UK cinemas, where it made its debut at the top of the box office charts. Beauty And The Beast meanwhile is now one of the 10 most successful films ever in the UK, with its totalling now exceeding £65 million. New entries included The Handmaiden with just shy of £475,000 and The Sense Of An Ending (£329,948).
And with Disney's Beauty And The Beast performing so well, it looks like we're going to be having weekly updates on its other new versions of old animated hits. This week it's the turn of Aladdin, with rumours emanating from the Hollywood trades and spreading far beyond this week that Will Smith is being eyed for the role of the genie. Guy Ritchie is directing, as mentioned here previously, but it remains to be seen if Smith will sign on the dotted line, he does, after all, have big shoes to fill: Robin Williams made the character his own in the animated film.
Comic book news (and least surprising news of the week) is that James Gunn, fresh of Guardians Of The Galaxy Volume 2, has now confirmed that he will be directing the third outing for the team headed by Chris Pratt.
Oh, go on then, here's more: Disney and Marvel have announced that Captain Marvel, the forthcoming biggie starring Brie Larson, will be directed by the dynamic duo of Anna Boden and Ryan Fleck, whose previous output includes the excellent Half Nelson and Mississippi Grind, as well as TV show Billions.
Lastly, get ready or more "truth is out there" shenanigans, as it's been confirmed that there's another 10 episodes of the exploits of Mulder and Scully, aka The X-Files, on the way…
The next Making A Murderer…
More from the next Sofia Coppola outing…
To subscribe to The Raygun newsletter, please email

info@theraygun.co.uk
with subscribe in the subject matter
To unsubscribe, email

info@theraygun.co.uk

with unsubscribe in the subject
For editorial or advertising queries, contact

tim@theraygun.co.uk