A FUNNY DEAL FOR 2 ENTERTAIN
TERRACOTTA TURNS ON RED LIGHT…
…AND LAUNCHES NEW IMPRINT
OPTIMUM RIGGS COMPETITION
---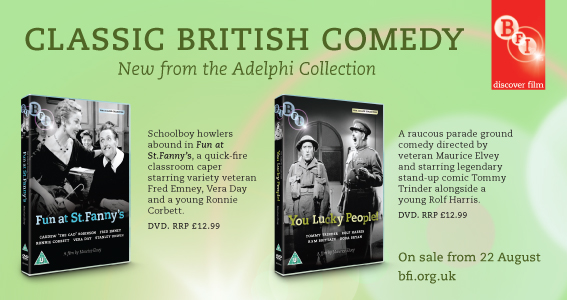 ---
It Was A Good Week For..
.

Harry Potter, the biggest opening weekend box office in the UK ever for the second part of The Deathly Hallows…
I
t Was A Bad Week For…
DVD And Blu-ray Review, along with Home Cinema Choice to industry-supporting magazines that will either be sold or shuttered…
The industry headed up the M1 this week (well, at least those based in London) to Birmingham for HMV's annual conference. The retailer made some bold and bullish statements to the trade, both in terms of its future plans and its relationship with distributors and suppliers. Most exciting of the lot is its confirmation that it is launching its own HMV-branded video on demand service later this year. The retailer is working with FilmFlex on the offering, and while there are scant details, the development must be seen as the right move for HMV, partnering with experts at FilmFlex will certainly give it the experience required in this sector. At the conference, HMV called on suppliers to support the last man standing on the high street, helping it to look at new ways of working together and operating the business. The traditional method of working together, it suggested, had not helped other retailers and maybe now was the time to address these issues. Suppliers were also reminded about the success of loyalty scheme purehmv, now 1.8 million members and counting, with £280 million worth of spend While conversations on that are ongoing, HMV also pledged its support to DVD and Blu-ray, promising that while the move towards more personal technology products was happening, it remained committed to Blu-ray and DVD. As HMV's Rudy Osorio said: "Some were worried about the visual [media] footprint, but it's still a big chunk of what we have in store." Suppliers visited the HMV Birmingham Bullring store, which gave them a chance to see just how the new mix works in store and, Osorio said, the layout was well received. Other items for discussion included looking at both new release and catalogue, DVD and Blu-ray. HMV is realigning its space for the latter, giving over more space but concentrating on new release and a two for £20. After the suppliers had been in, HMV presented the rest of 2011 in product terms to its managers and key staff. The company is looking forward to the autumn and winter, not least because so much of the product ahead is what you could easily describe as HMV-friendly. HMV's Osorio said: "It was really pleasing to have so many positive comments from suppliers."
You may have seen the PR campaign breaking last weekend for the eagerly-awaited movie of The Inbetweeners, due at cinemas shortly, Much of it mentions the fact that the series has sold 1.7 million DVDs and has been the bestselling TV show for two years now. And expect those sales to increase dramatically both around the theatrical release of the film, which follows the gang of four on a lads' holiday abroad, and when 4DVD releases the film towards the end of the year. Entertainment is handling the cinema release, but 4DVD, which helped fund the feature, is looking after the home entertainment part. Better still, the film (the release date has still to be officially unveiled) will be one of the few features that arrives with a lengthy holdback: there'll be no Sky Box Office, no download to own until 2012 and its first TV transmission will be 12 months after the release. 4DVD's Karla Berry said: "The Inbetweeners Movie is destined to be a huge hit this Christmas, not only will it be the hit comedy movie of the summer, the brand has the weight of 1.7m DVD sales behind it. Its such a huge phenomenon as a TV brand already, and believe me the film lives up to the hype and fans of the TV show will not be disappointed."
---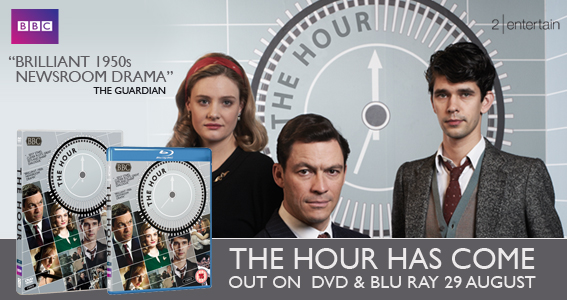 ---
The title is one of the key releases in a comedy friendly Q4 slate from 4DVD, unveiled to The Raygun in its offices this week. It's packed with stand-up releases in a year which sees the company unveiling a brace of major new signings as well as some familiar faces coming back too. One of those returning faces is Russell Howard, who had a fallow year on 2010 but has not seen his popularity diminish (he's got more than 2 million Facebook fans, making him the 10th most popular comedian in the world) and 4DVD is planning to increase its marketing spend by more than a third from his 2009 outing. This November also sees the seventh release from Jimmy Carr (the seventh in a row, no less) and he has notched up sales of 1.2 million, with 4DVD promising a more concentrated marketing plan for Carr's newest, taking in the week of release and closer to Christmas. Sarah Millican Chatterbox is one of two notable stand-up debut releases, from the woman described as "probably the finest female comedian". The November 21 release will be backed by a comprehensive campaign that will include TV, press, outdoor and online elements. A week before this, on November 14, 4VDD has another much heralded debut from another comic who has catapulted into the mainstream, Micky Flanagan, a man described by Frank Skinner no less as "arguably the finest comedian in Britain". He's recently extended his tour, which will act as a great platform for the release, which will also be supported by comprehensive marketing. All the live comedy releases will further be aided by their stars appearing on all the right chat and panel shows, such as Graham Norton, Jonathan Ross' new outing and the likes. With Frankie Boyle having taken a step back from touring, Tramadol Nights is the closest his army of fans will get to a new live outing this year. The programme, part-sketch show and part-stand-up, will contain material deemed too controversial for TV, which knowing Boyle really is saying something. The breakthrough TV brand of 2010, Miranda, is returning for a second series, and her rise and rise has continued this year too, with a clutch of awards. A new sitcom, Fresh Meat, is also due in November, but given that it comes from the creators of Peep Show, stars a couple of names (Jack Whitehall and Joe Thomas – Simon from The Inbetweeners) and is being given a big push by the channel as its next long-running comedy drama, means it has a strong pedigree. Two titles are due in the key Boxing Day slot, the first being the third series of Misfits. It boasts sales of 165,000 units and, Joe Gilgun, aka Woody from This Is England is joining the team, giving it a further boost. Mention of This Is England brings us on to the next instalment of Shane Meadows' ongoing saga, This Is England 88, currently being filmed and comprising of three hour long episodes. The brand has sold more than 1 million units to date, and, given that this latest take will follow the gang's antics during the acid house boom makes it even more eagerly-awaited by ourselves. 4DVD's Karla Berry said: "We have the strongest slate we've ever had this Q4, with some terrific live comedy from established acts as well as two that are on the brink of superstardom, strong TV comedy brands as well as brand new Channel 4 drama from the writers of Peep Show and another instalment of TIE from Shane Meadows. The Inbetweeners Movie is just the icing on the cake."
While we're on comedy, ITV's latest high profile reality contest Show Me The Funny started its run this week. The competition aims to find the best new live comedy act in the country. The prize? A whopping £100,000, a nationwide tour and their very own live stand-up DVD due out before Christmas. And 2 entertain will be releasing that DVD, with the release, due to be filmed at London's Bloomsbury Theatre, in November. The seven-part series provides the perfect platform for 2 entertain's release, as will the scores of viewers who will vote in the programme and see the winning act live on tour around the UK towards the end of September. The final will be live from the HMV Apollo in London at the end of August. Seasoned comic veterans such as Jason Manford, Bob Mortimer, Jo Brand, Johnny Vegas and Alan Davies. The latter, incidentally, penned a piece in Sunday's Observer, discussing, among other things, live DVDs (see her for his thoughts on one bunch of what he describes as "chancers"). The Show Me The Funny live DVD, meanwhile, will be out on November 28.
---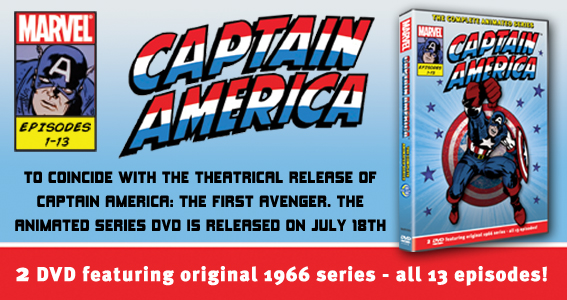 ---
Future has this week announced it is to either sell or close a selection of its magazines, among them, the very excellent (and recently redesigned) DVD & Blu-ray Review and another title that covered our industry's releases, Home Cinema Choice. The former was the last man standing in a once-thriving sector of DVD software magazines, albeit with the odd bit of hardware news covered in them. Not only had we contributed to the former, but we know journalists on both and these are people and publications who genuinely supported our industry. We will miss them and, given that few other publications offer the depth of coverage for DVD and Blu-ray releases that DVD & Blu-ray Review in particular featured, then we think our business will too. Future's chief executive Mark Wood said: "These decisions have not been taken lightly but are vital if we are to maintain the momentum of our business." The publisher is moving increasingly to digital publishing.
Sticking with digital publishing, there's loads of new material up on our website, including our regular round-ups of the week's home entertainment press coverage, more on what screenings we've been to as well as clips and trailers and a closer look at 2 entertain's record recent figures as well as a mammoth feature on the return to illustrated sleeves. See here for more.
Also on our website, we've got the latest of the excellent Take Down reports from Revolver, which follows its Anuvahood bus on the road (it's well worth looking at).
While we're on youtube, a few lucky souls from the UK are currently out in San Diego for the annual Comic Con event. Among those there are Manga's Jerome Mazandarani and Anchor Bay's Thom Leaman, meeting their US counterparts as well as seeing what's on the way. We'll have more from the duo next week, hopefully, but here's the first of their video diaries for Manga's channel…
A few acquisitions and label deals now, one of which sees a rejuvenated Odyssey label, one of the mainstays of our industry dating right back to the 1980s, returning to the fray. Odyssey was noted for its true story releases and it boasts an impressive selection of names and pedigree in its catalogue. Fremantle will now be handling sales and distribution for the label, along with s&d for the Australian operation Shock Entertainment. The latter boasts a catalogue that takes in the likes of Prisoner Cell Block H, Neighbours and The Twilight Zone, while Odyssey's includes, alongside its real-life dramas, some seasonal Christmas releases and self-produced documentaries on the Royal Family, such as William & Kate: Into the Future. Fremantle's Pete Kalhan said: "Both catalogues are fantastic and will be a great complement to our existing portfolio. The Odyssey catalogue has a huge range of titles and the Royal titles will do very well in particular given the renewed interested in the Royal family since the wedding of the Duke and Duchess of Cambridge. The Shock Entertainment titles will further enhance the quality of our TV offerings; particularly exciting is the extras packed Blu-ray version of The Twilight Zone."
---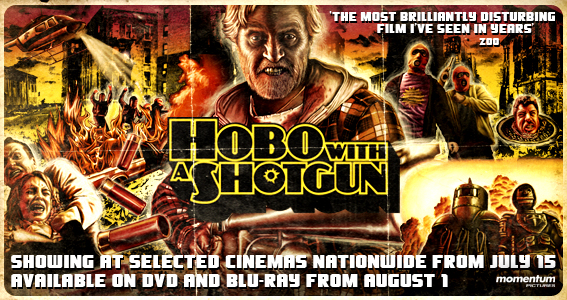 ---
Also on the deal front, the Far East film specialist Terracotta Distribution, which as well as running its own label also organises its own film festival, has acquired the rights to Chinese s*x shop comedy Red Light Revolution (asterisk for firewall reasons). The film won the audience award at Terracotta's Far East Film Festival, proving its standing with fans. The film gives more than a passing nod to The Full Monty, following a cabbie who opens an adult store to earn a living after losing his job. The film is due at cinemas in October ahead of its home entertainment release.
And while we're on Terracotta, the ambitious operation has also announced plans to launch a new imprint focusing on horror from south east Asia, entitled Terror Cotta (do you see what they did there?). Its first release, again distributed through Fusion Media, will be Death Bell, a film in which a group of students are locked in their school and forced to take part in a quiz where an incorrect answer leads to death (a bit like our comprehensive, in many ways, but also reminiscent of Battle Royale). Terracotta's Joey Leung said: "We have always brought quality and entertaining Far East cinema to the UK and have listened to our audience and are now expanding our range to offer what viewers have asked for."
More deal news too, and Eureka has signed on the dotted line with Universal in what it says is a "unique partnership" that will see Eureka's much-lauded Masters Of Cinema series release a clutch of classic Universal titles on Blu-ray and DVD ahead of the studio's 100th anniversary. The titles, due out in Q4, will include the never released before horror Island Of Lost Souls, starring Charles Laughton on DVD in October, and a brace that will get many, us at The Raygun included, positively salivating, Orson Welles' Touch Of Evil and 70s sci-fi classic Silent Running, both issued for the first time anywhere in the world on Blu-ray via Eureka in November. The Universal titles join a busy slate of Masters Of Cinema releases and others from Eureka's distributed label Bounty Films, more details to follow in the coming weeks.
This weekend now, and anyone beyond their teenage years should be advised to steer clear of the West End of London as hordes of Beliebers – fans of Justin Bieber in case you hadn't heard – descend upon HMV's flagship Oxford Street store for the launch of their idol's debut feature Never Say Never on DVD and Blu-ray. The title is being released by Paramount and fans who visit the HMV store will be able to buy it exclusively a day ahead of anyone else, as well as get a free poster featuring the hugely popular teen. There'll be karaoke, giveaways and for the lucky Beliebers there, wristbands and badges. Oh, and screaming girls too, we'd wager… For more see here.
---
---
Also at HMV and the store had a timely PA this week ahead of England's test against India. The first test started at Lord's on Thursday and less than 48 hours before that star Yuvraj Singh was in the same HMV store signing copies of the ICC Cricket World Cup 2011 Collection release from Demand Media in the store. The box set features loads of the stars of the tournament, including Singh, who was on the winning Indian side and named man of the tournament. He stayed in store and chatted to fans, as well as signing copies of the release, for an hour.
More from Optimum's ongoing catalogue activity (we seem to have at least a story a week from the company at the minute), and it's another event taking plave around the Vintage festival, due to take place on London's Southbank next weekend. As well as the aforementioned Ealing cycling tours (see previous weeks), it is also airing all of the Diana Rigg-starring episodes of the Avengers to mark the 50th anniversary of the series (and the company's own Complete 50th Anniversary Collection too). The episodes will air during each of the festival's three days and fans are being encouraged to enter a Mrs Peel lookalike competition too, with the winner picking up one of Optimum's releases.
Another company that's been giving us lots to write about recently is freeform.London. And it's at it again, as the agency has appointed a new head of digital. Jeff Zie boasts more than 20 years' experience in digital, including work for the likes of BSkyB, EMAP and EA. Freeform's Tony Roberts said: "freeform.London has the structure and resource to offer all aspects of the creative process from strategy and development to digital, AV and creative design. We offer an inclusive service for our clients to meet all of their creative needs in-house. It's a very exciting time in our growth and Jeff's knowledge, experience and skills will enable us to expand our digital ability to offer a fully-integrated service; from strategy through to execution, operations and analysis."
Nothing from LOVEFiLM this week, as we've noted we've had our fair share of news from there too, but we're sure that the UK and European company is keeping a close eye on events in the US, where a similar rent by post to online streaming company Netflix is coming under fire. It has upped its subscription rates, which has caused uproar among some of its members, and much speculation by analysts and the likes as a result. It appears as if take up of its streaming service as not happening as quickly as it anticipated. Worth keeping an eye on, we reckon…
Some fascinating figures from the US on blockbuster franchise Harry Potter, currently riding high in the global box office charts after the release of the final movie, Harry Potter And The Deathly Hallows Part 2. A HIS Screen Digest report shows that in the first six films alone, the franchise has earned some $1.63 billion in disc sales in the US, with an anticipated $150 million still to come Part 1 and more from the second part when it comes out later this year.
---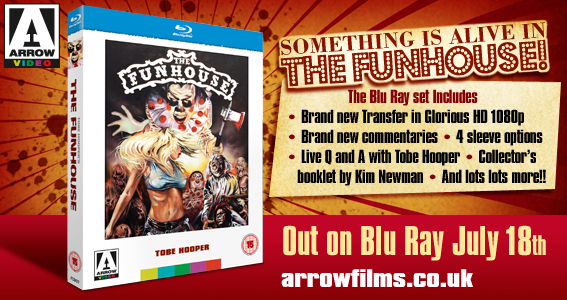 ---
"I think in comparison to the money they make illegal downloading is a drop in the ocean. What I'm actually doing is providing people with new jobs. With all these ISPs that are producing super fast broadband we [illegal downloaders] are actually helping create those jobs." Steve, 25, an illegal downloader, talking to the BBC's Newsbeat. His comments followed a report that suggested that illegal downloading has gone up by almost a third in the past five years. The top five box office films were downloaded 1.4 million times in 2010, according to the report from Envisional, a web consultancy firm.
It wasn't a question of whether or not Harry Potter And The Deathly Hallows Part 2 would top the box office charts in the UK (and most of the rest of the world, for that matter), more about what kind of records it broke on its opening weekend. And boy, did it do that, taking £23.75 million in a mere three days. That's the biggest ever opening weekend in the UK, ahead of its Deathly Hallows predecessor, and a whopping £8 million more than its closest non-Harry competitor. It was the only new entry, Bollywood title Zindagi Na Milege Dobara aside, but keep an eye on The Guard, now well over £1 million in Irish cinemas alone.
Another week, another reboot: this time the National Lampoon's Vacation franchise, long rumoured to be on the way back, has inched another step closer this week. A new draft of a potential script, by the writing team behind Horrible Bosses, has been submitted and Pete Segal, the director of Get Smart, among others, us said to be in talks to be at the helm of the comedy. The plot will centre on son Rusty Griswold, now all grown-up and holidaying with his own offspring. No word on who will play him (seeing as one of his incarnations grew up to play Dexter, we wouldn't bet on Anthony Michael Hall taking the lead), but Chevy Chase, Rusty's dad Clark and mum Beverly D'Angelo are both being lined up to return…
One reboot that won't be appearing as early as hoped is Warner's new take on the Superman franchise, as helmed by Zack Snyder. The film was this week moved in the schedules to the summer of 2013… One reboot not appearing, at least not for the time being, is Escape From New York. Warner and its New Line arm were developing a new take on the adventures of Snake Plissken, as originally told by John Carpenter in 1981, with Tom Hardy among those rumoured to be involved. The studio has now dropped its option, however…
If it's Comic Con in the US, then it must be time for a wealth of big-name trailers and thus year was no exception… First up, the latest from the web-slinger…
Some bloke called Batman…
The lucrative tale continues…
On the horror tip, this remake looks better than you might expect…
To unsubscribe, email
info@theraygun.co.uk
with unsubscribe in the subject
For editorial or advertising queries, contact
tim@theraygun.co.uk