ANCL MEMBERS NEWS /PUBLICATIONS
nouvelles et
publications des membres du RADC
The Access to Information working group has recently completed 2 country studies.
__________________________________________
COMPARATIVE LAW METHODOLOGY WORKSHOP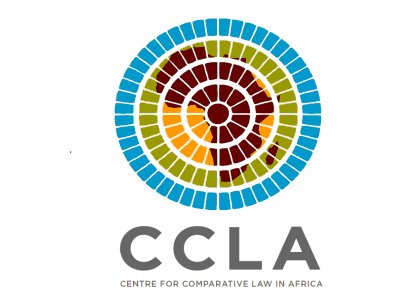 From the 22nd-24th October 2012, the Centre for Comparative Law in Africa (CCLA) is scheduled to hold its first Comparative Law methodology workshop at the Faculty of Law University of Cape Town on the following thematic areas:
i. Methodological approach to comparative law in Africa.
ii.Comparative law in cultural, interdisciplinary and subject context
iii.Western legal traditions and mixed jurisdictions in African comparative legal studies
iv.Traditional and informal law in Africa
v.Religious law in Africa and its comparative implications
vi.The role of African comparative legal studies in the development of law in Africa.
If you would like to be a part of the initiative of constituting a network of Comparative Law scholars and practitioners in Africa, which will follow from the workshop please send an email to
info-ccla@uct.ac.za
For more information on the CCLA, please visit
www.comparativelaw.uct.ac.za
______________________________________
NOUVELLES DE AIDC/ NEWS FROM THE IACL

Veuillez trouver en dessous une invitation au 'Colloque International portant sur les enfants affectés par la guerre / Impact du conflit sur les Femmes et les Filles' qui se tiendra du 20 au 23 Novembre 2012 au Etats Unis et du 26 au 29 novembre 2012 au Sénégal.
Si vous êtes intéressé à prendre part à cette important évènement, veuillez envoyer un email à l'adresse email suivante :
sumit_infoDesk@usa.com
Please find below an invitation to the 'the International conference on war-affected children / Impact of Conflict on Women and Girls' taking place from November 20TH – 23TH 2012 in The United States, and in Senegal, from November 26TH – 29TH 2012.
Dear Friend and Colleague,
On behalf of (CWV) Center for War Victims, It is my pleasure to invite you to International conference on war-affected children / Impact of Conflict on Women & Girls. taking place from November 20TH – 23TH 2012 in The United States and in Senegal, from November 26TH – 29TH 2012.
Successful registered participants are entitled to meals and accommodation which will be provided during their stay in the U.S.A only. Participant Air Tickets for both venues will be sponsored by our organization and donors. Also note that the total number of participants
will be limited, and registrations will be dealt On the basis of first come, first served. Registration is still open.
Note: If you are a holder of an international passport that may require visa to enter the United States Or Senegal, you may inform the conference secretariat at the time of registration, as the organizing committee is responsible for all visa arrangements and travel assistance's.
If you are interested in attending, contact the conference Secretariat via email:
sumit_infoDesk@usa.com
and register as soon as possible

Theme:
The laws of the land lay the foundations of peace and order, and to ensure people progress in all aspects of their lives – whether in business, education, travel, health or recreation. The role of public officials is to create, scrutinize, implement and uphold the laws in order to protect the rights of every individual, corporate entity or institution.

Educators of law thus possess the task of not only shaping each and every generation of legal practitioners into knowledgeable and responsible agents, but also the study of issues which surround the practice of law and its implementation across jurisdictions.
FOR MORE INFORMATION, PLEASE CONTACT:
LRPP 2013 CONFERENCE SECRETARIAT
Global Science & Technology Forum (GSTF)
http://www.globalstf.org
DID: +65-6327 0166 FAX: +65-6327 0162
________________________________________

NEW PUBLICATION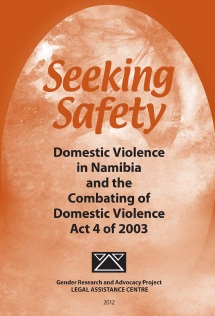 The Legal Assistance Centre in Namibia recently completed a study based on data from the court files of 1122 protection order applications from 19 different magistrates' courts in 12 regions – covering the vast majority of applications filed in the first three years of the law's operation.
The study also drew on a total of 60 interviews, mainly with magistrates and clerks of court, and group discussions with traditional leaders, police and magistrates. We also examined reported and unreported judgments of the High Court to see how the Combating of Domestic Violence Act features in criminal cases.
______________________________________________
TRIBUTE TO NEVILLE ALEXANDER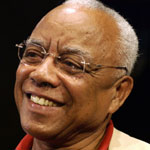 His departure is a huge loss for me personally before being a colossal loss for language planning, the African renaissance movement, the nation and the academic community. Indeed, we owe him a debt of gratitude for his legacy of enduring and endearing achievements for the cause of physical liberation of mankind and mental decolonisation of humanity.
In the last eighteen years, we have worked closely with Neville. His dynamism and profound engagement with ideals of development leave no one indifferent. Neville galvanised and channelled our energies into working towards the effective implementation of the OAU/AU Language Plan of Action for Africa and giving a new impetus to the mother tongue- based multilingual education policy of UNESCO. The creation of the Project for the Study of Alternative Education in South Africa (PRAESA) at the University of Cape Town and the rich research output

generated

or inspired by it

will remain an eloquent testimony of Neville's foresight and diligence.
At the continental level, he organised conferences and networked with like-minded linguists and scholars world- wide for concerted action in favour of the revitalisation, revalorisation , intellectualisation and instrumentalisation of African languages to assume their new function as languages of education and media of access to information and effective participation of the marginalised rural populations of Africa

in national development endeavours . In this respect, Neville's indefatigable energies were instrumental in crystallising the Academy of African Languages (ACALAN) from the effervescent initiatives of

the illustrious former President of Mali. Neville Alexander inspired and championed the reflection and the work that led to the African Union's creation of ACALAN as the apex continental organisation serving as think tank on continental language policy issues and the powerhouse or co-ordinating agency for the impetus of language policy implementation in Africa. Neville served on the board of ACALAN at the level of the African Union and was a foundation member of the Academy as one of the eight pillars or nucleus of the Academy that conceptualised the strategic development plan of the Academy. The award of the Linguapax prize which he received in 2008 from Spain was, in our considered opinion, a well deserved recognition of his immense contribution to the cause of linguistic diversity, multilingualism, multilingual education and nation building anchored on the lofty ideals of pluralism.
Neville Alexander, the colossus has gone through the pearly gates of splendour into the world of immortality. Neville alexander, the titan of our times has left indelible footprints in the sands of time as a nationalist, a scholar and reformer. In his honour, ours should be, not only a duty but also a responsibility to continue with renewed zeal, commitment and dynamism, the ideals of service for which Neville lived and died: service to the nation, service to the continent, service to humanity.
Emeritus Professor of Linguistics,
Foundation Member of ACALAN
_________________________________________