ERA SPOTS "GENERATION RENT"…
…BUSINESS COMES FULL CIRCLE
…AS RHAPSODY MAKES MORE MUSIC
HOME IS WHERE THE HEART IS
FAMILY MATTERS FOR LIONSGATE
…AND PICKS UP JACKO SHOCK DOC
SPARKY'S SHARK HAS SOME BITE…
…AND INDIE HAS A BIG FOOTPRINT
PARKLAND OPEN FOR BUSINESS
JUST WHAT DR SEUSS ORDERED
BASE INSIGHT LOOKS TO THE SKY…
TRAILERS OF THE WEEK
---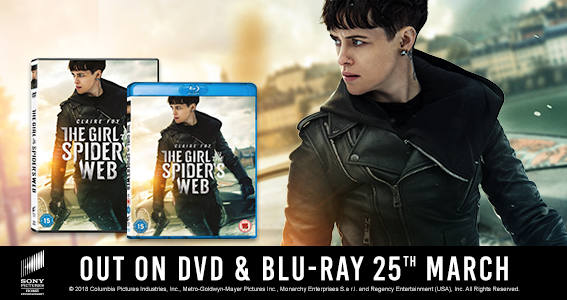 ---
If you can't read this newsletter or see the ads, please click here. We've been away for a few days for half term, hence the late running…
It was a good week for… Bohemian Rhapsody, still the champion…
It was a bad week for… That Netflix and BBFC deal is not good news for the independent distributors…
Independent home entertainment and theatrical distributors are among those parties this week considering the surprise news that the BBFC has inked a deal with Netflix which will give the svod service the opportunity to rate its own content. Manual tagging and algorithms will be used to assess the content, with the BBFC auditing Netflix's work. The organisation and the service will work together to make sure the ratings are consistent with BBFC guidelines. The reason? Well, as the BBFC itself noted, it's down to "the sheer amount of material out there", which made it "logistically unviable" for the BBFC to rate all its content. As Mike Hastings, director of editorial creative at Netflix noted: "The BBFC is a trusted resource in the UK for providing classification information to parents and consumers and we are excited to expand our partnership with them. Our work with the BBFC allows us to ensure our members always press play on content that is right for them and their families."
On the surface, the deal makes sense, certainly for Netflix and the BBFC. But it's the distributors, physical and digital, who will suffer. For the cost of classification can often mean the difference between losing or making money. And with margins increasingly squeezed on DVD and Blu-ray, some titles are not being released because of the prohibitive cost of going to the BBFC. Some have interpreted the deal as giving Netflix an edge over its rivals for screen-time at home. Why, some independents have said to us this week, can't we rate our own material? Richard Elliott from 88 Films told The Raygun: "The BBFC is a very large part of our upfront costs and when we are dealing with niche fan-based titles that may only appeal to sub 1000 people its very annoying that we have to pay the same fees as the majors who are selling 100,000 plus still on new release. So for the BBFC to give this advantage to one of the biggest players in the market feels like a bit if a kick in the teeth. We feel as independents we should be able to self certify releases as 18 and as long as we're not releasing any illegal content then it would be a big saving to our part of the industry. Obviously if it did feature illegal content then it would be our fault. I hope other labels agree with us and we'd be happy to lobby the BBFC to achieve this."
Another distributor noted that they face charges both for a theatrical release and then again (albeit with discount) for the home entertainment. "For a small independent company like us these costs eat into the budget. How can it possible to have Netflix coming up with their own certification? I find that particularly crazy and unfair, one rule for them and another for everyone else." Trade body BASE also said it understood the reasoning behind the deal, but did argue against preferential treatment. Chief executive Liz Bales said: "In the context of tech companies and publishers rightly being scrutinised as to the level of responsibility they take for content on their platforms, the news about the joint approach by the BBFC and Netflix is arguably laudable. However, as methods of consumption and viewing habits continue to evolve across the category, it's equally important that collectively we look at ensuring there is a level playing field for both traditional physical and emerging digital distribution models." We asked the BBFC for further comment on the issues raised, but the organisation didn't reply. Expect more on this in the next newsletter…
The announcement was accompanied by further news from the BBFC, which has partnered with the Video Standards Council, VSC, to issue a set of Best Practice Guidelines for vod operators, aiming for consistent messages and information across the different services. Parents have voiced their concerns about children seeing inappropriate material online. David Austin, chief executive of the BBFC, said: "Our research clearly shows a desire from the public to see the same trusted ratings they expect at the cinema, on DVD and on Blu-ray when they choose to watch material online. We know that it's not just parents who want age ratings, teenagers want them too. We want to work with the industry to ensure that families are able to make the right decisions for them when watching content online." Ian Rice, Director General of the VSC, added: "We have always believed that consumers wanted a clear, consistent and readily recognisable rating system for online video games and this research has certainly confirmed that view. While the vast majority of online game providers are compliant and apply PEGI ratings to their product, it is clear that more can be done to help consumers make an informed purchasing decision. To this end, the best practice recommendations will certainly make a valuable contribution in achieving this aim." The guidelines are supported by the DCMS, and digital minister Margot James said: "Our ambition is for the UK to be the safest place to be online, which means having age ratings parents know and trust applied to all online films and video games. I welcome the innovative collaboration announced today by Netflix and the BBFC, but more needs to be done. It is important that more of the industry takes this opportunity for voluntary action, and I encourage all video on demand and games platforms to adopt the new best practice standards set out by the BBFC and Video Standards Council."
To the British Museum, a place full of the history of man's great achievements, where the BASE Insight Forum, the chance to take stock of the current state of the industry and beyond, took place on Wednesday. Much of its focus was looking not to the past but the future, with most panellists, analysts presenters and experts on the stage agreeing on one key element: the industry is changing and it's changing fast. But, as many noted, there are still opportunities for traditional home entertainment, in the shape of packaged media, to excel alongside the developments in new, exciting ways to watch content. What's more, as well as the ways to consume films and TV product changing, the consumer is changing too. And it was also interesting to note that the forum also had a grown-up discussion about the environmental impact of the business, continuing a conversation that has only started relatively recently in the industry's four decade-plus history.
First to take the stage at the BASE Insight Forum were key BASE and Era representatives, Kevin Dersley and James Morton, the former BASE vice chair, the latter ERA chairman. Dersley outlined the huge changes and what more needs to be done. He said: "The landscape has changed dramatically, the reality is, there's no such thing as a status quo. Consumers have changed, the means to consumer has changed, the competitive set on content and retail has changed. As individuals and business, we must continue and embrace this change." He added that the next six months would most likely see as much change as the past two years, noting: "Our challenge is to be pragmatic with that change, and support it across distribution, retail and our partners." He also said the various means to consumer across physical and digital could "co-exist and thrive", further noting the growth of premium formats and re-emergence of collectors and citing the "stunning results for Bohemian Rhapsody, amazing across all formats" as further evidence. "The growth in digital doesn't mean the death of physical." Morton said that despite recent pronouncements about Generation Rent and streaming, ownership still retains a place in consumers' minds, and sales figures showed there was a continued loyalty to DVD and Blu-ray. "Reports they are already dead is an exaggeration." He further noted: "In a changing world, we too must change. Customers are challenging us to improve curation, to get content [to them] faster and in better, eco-friendly packaging. That innovation and change is already underway."
---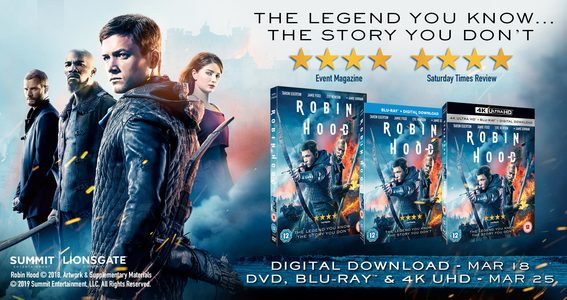 ---
Kantar Worldpanel were first to present, offering up two presenters called James (Brown and Foti) and five new, distinct types of entertainment consumers it had identified. The first was the Super Highway consumers, who buy at least 12 titles a year, but aren't necessarily the same consumers as last year; the second Non-Committed Couples, a group that the industry needs to get browsing and gifting; Passionate People, an engaged audience, who, as Kantar pointed out, might go to see musical theatre, making them more likely to buy, say, The Greatest Showman, retailers should think laterally when targeting these, as Foti noted, "if they're passionate, you have more opportunities to capture their spend"; and Movers and Shakers, who should be targeting by moving distribution to stores they are now using, from Currys to The Entertainer to Primark. Perhaps the most interesting were the Greatest Gifters, who, according to Kantar, often wanted a DVD or Blu-ray for, say Father's Day, but didn't get one. James Brown said: "Gifting is not just for Christmas, make Father's Day great again."
The next second speaker at the Forum was Karen Fisher, from Credos, an advertising expert and proselytiser, who left the audience with three key points. "Together we need to try whatever we can to minimise this send of bombardment, of being overwhelmed by advertising," she said. She added that ads must be "clear, relevant and timely", and needed to do more to celebrate diversity. Fisher was followed by Universal's Vicki Davis, who ran through the cross-industry Project 2020 initiative. "It came from a recognition that if we all worked together and pooled resources, we'd get a better result than working individually," she explained. "We have great product that people and when you go in store, that's sometimes not reflected. If anyone can bring excitement to the in-store aisle, it's us as an industry." There were four key elements the group could offer – resources, consumer insight and date, creative assets and a fresh approach. "We're open to having conversations, finding out what the challenges are, how too address them and how to try new things."
ICM Unlimited also presented, looking at changing consumer behaviour. Among the issues they highlighted was the demanding nature of today's consumer, the need for instant gratification and more. Research director Jenifer Eketone said: "Technology is facilitating a different way of consumers getting entertainment, [through] illegal downloads." As well as highlighting a surprise element – how other industries, such as fashion, were encouraging consumers to bring back items of clothing and exchange them for something else, rental by any other name – ICM concluded its key points for the industry to ask itself: Within our industry, what is the core need we are delivering to; customers are more demanding and able to find other ways [to access content], such as illegal streaming subscriptions "how can we do that with our products?"; how can the industry use technology?; and outlined the the biggest trends, such minimalism and convenience. Eketone concluded: "For us, how are those trends shifting consumer behaviour, and how can we meet their demands better?"
---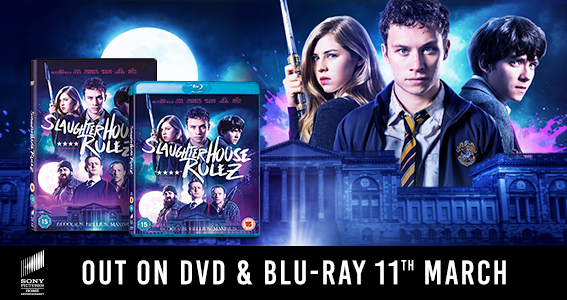 ---
Sky Store and its remarkable achievements, in tandem with the successes of the whole Sky brand were outlined by Sky Store director Kathryn Lacey. Noting that Sky customers were "at the heart of everything we do", she described how the company had noticed that customers were keen on the digital model, but still needed convincing. "It was clear there was demand, but customers were not ready to make the leap." Sky decided on a library model as a way to push them, and, as Lacey said: "If we had listened to the doubters and not customers, it's unlikely I'd be standing here today." It had developed the Sky Store and buy and keep concept further, innovating on price and other areas. Offer such as its pre-Christmas Arthur Christmas boasted impressive numbers, while that with new releases it "regularly took more than 60 per cent market share". Sky could boast worldwide talent exclusives and, Lacey added, "our spend frequently goes beyond distributors'". There were still issues – new release digital was seen as being too expensive ("the consumer is making pricing comparisons with subscription services and the DVDs they see in the supermarkets"), while consumers had endless choice. Windows are still an issue too, more awareness was needed. She concluded with a few key things Sky wants to see happen next. These included working together as an industry ("Mega Movie Week was a great start… everyone pulling in the same direction"); making communication clear and easy to understand ("we need to make it easy for customers… with simple propositions")' more marketing to consumer ("let's shout about it"). Lacey concluded: "Let's unlock its true potential with customers at the heart of everything we do."
Futuresource Consulting looked at the "leading edge consumer", with a definition that has changed in recent years ("the importance of the big screen can't be underestimated"). He posited theories as to developments among younger consumers, with 26 to 35 year olds' behaviour being key. Price erosion was happening more rapidly than ever, while Apple TV users were key, the leading entertainment consumers. As the company's David Sidebottom said: "Leading edge behaviour is being formed at a younger age. Swipe first will become ask first, voice enabled devices will be everywhere. The traditional high spend, tech savvy leading edge specs is being challenged. It's not what they own, it's what they do and how they do it."
Richard Cooper from Ampere Analysis outlined the relationship between svod users and transactions, pointing to increasing evidence that svod services are becoming like gym memberships – not everyone who pays uses them. In turn, 90 per cent of all transactions come from people who have svod, while 97 per cent of all digital transactions comer from that same profile. He argued that shortening windows to svod was targeting the same kind of of consumers, taking away a window of opportunity to rent or purchase. Consumers who subscribe to both Amazon and Netflix over-index in every category, accounting for 32 per cent of all digital and 30 per cent of all physical purchases. It is, he noted, the most influential consumer group. Super-consumers, who subscribe to both those two, along with NOW TV now account for almost one in five digital purchases. Cooper concluded: "Svod is simply a window and like all windows, it does come to an end. Hundreds of titles drop off every single month. The only way these consumers can continue to consume or own these titles is go go out and buy them."
Environmental concerns were key and there's a new mood rarely seen in the business before. Sky Stare director Kathryn Lacey outlined its activity, part of a wider Sky initiative. "We're actively driving the removal of shrink wrap," she said. Bohemian Rhapsody had just become the retailer's first title dispatched with no shrinkwrap. "There was no negative reaction from customers," she added. Home entertainment director Lesley Johnson has been heading up the BASE committee looking at environmental issues. Inspired, like many, by Blue Planet, she raised the issue at her first BASE meeting and has led the charge."I can no longer sit by, look at those statistics and let it happen," she explained. Shrinkwrap was being targeted ("can we remove it? Sky Ocean Rescue shows we can, we've got the wherewithal to communicate to consumers"), while all BBC Earth product was now made of reusable waste product in its cases. "As soon as volume is available, we'll move the rest of our product,: she added. It was also looking at ways of reducing the size of packaging, with thinner spines and smaller cases. "Just because it's hard, it doesn't mean we shouldn't do it." She outlined the next steps: "To understand what retailers want; we need to engage with more experts on sustainability; we need to listen to consumers and working with manufacturing partners to see what we can do."
The event was closed by svp for international transactional and business insights for NBC Universal Media Johanna Lim, who said: "One unifying theme see is change, and the pace of that change is accelerating." She outlined changes in South Korea, where many distributors were leaving due to piracy. A concerted effort, introducing premium and super-premium vod, where consumers could see films at home when they were in cinemas, had reinvigorated the business. She rounded off the event, saying: "Events like today focus us all on the customer, what motivates the customer to purchase, are we giving due consideration to their changing environment?"
---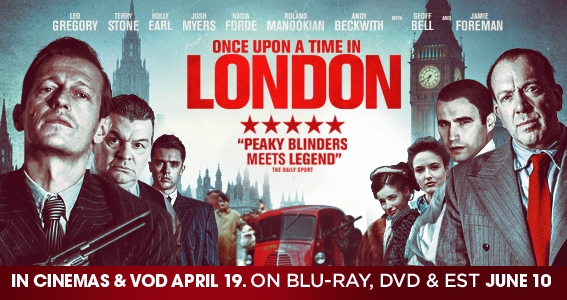 ---
Mention at the BASE Insight Forum for Bohemian Rhapsody leads us on to the film itself, and it's maintaining its current standing at the top of the Official Film Charts published on Wednesday, with Freddie and the boys leading the way. Its first week of physical release saw the film shifting 465,000 DVDs and Blu-rays, the biggest week one since The Greatest Showman in May 2018. With its 388,600 digital sales in its first four weeks, its first month across all formats totalled 8530,000 copies sold, a figure ahead of The Greatest Showman's first month. Commenting on its success, Fox's Christina Metzler said: "It's a kind of magic that, following the record-breaking EST performance of Bohemian Rhapsody, we also saw the title taking the top spot physically. We were particularly pleased to see strong volumes across the premium 4K format making it the biggest ever 4K Drama / Musical title. Our event-size, multi-channel, nationwide media campaign supported both the digital and physical window and underpinned throughout with an extensive organic social plan to keep the fans engaged and delighted under our overall campaign umbrella of inclusion and audience participation."
Its digital success was reinforced by Rakuten TV, who The Raygun spoke to this week about its new initiative and the next phase in the company's development. Global product director Sidharth Jayant said: "Bohemian Rhapsody has been doing superbly well. We had it in 4k, and it really enhances the experience. The movie is great and that helps." So what of its plans then? There are two distinct strands to Rakuten TV's new burst of activity. It has announced a major roll-out to other European territories, which will eventually see its service on offer in 40 countries in Europe by the end of the year, with more to follow in 2020. And it has also announced Europe-wide deals with Samsung Electronics, LG, Philips and Hisense that will see a Rakuten TV button on their smart TV remote controls, taking consumers directly to its service with one push. "It's a very exciting time for us," said Jayant. "We thought the time was right for us to work in these markets and we're going with very strong partners. The manifestation of those partnerships is the buttons, the partners and ourselves, we believe in each other. And Rakuten will be able to provide the 4k experience across Europe." He stressed the importance of these partnerships, with manufacturers and studios and distributors, as being integral to its growth and marketing. It is supporting its service and offering with activity and point of sale and more at hardware retailers. He added that Rakuten's decision to get behind the 4k format was paying dividends too. "We started the 4k journey and the response has been more than encouraging. [And now] Rakuten will be able to provide the 4k experience across Europe. Manufacturers have these amazing tv sets, they can show 4k quality movies – all parties win."
We'll have more from the interview with Jayant on our website shortly, but more comment on the new initiatives came from Rakuten TV ceo and founder Jacinto Roca said: "
This is a major step that our company is undertaking within a plan of expansion which aims at making Rakuten TV the first choice of entertainment for Smart TV owners
.
Having a remote control button directly connecting to the platform aims at empowering users to access the best movies in the best quality just with one click, dramatically increasing our number of users. The collaboration with Premium partners Samsung Electronics, LG, Philips and Hisense is a seal of quality in offering the best service to our users around Europe. This is proof of our commitment with providing an always better experience to cinema lovers. With this move, Rakuten TV will triple its presence on a continental level, strengthening its commitment to deliver the best cinematic experience at home."
---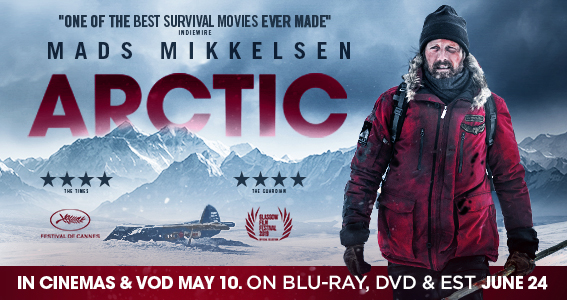 ---
Following hot on the heels of Bohemian Rhapsody comes another blockbuster, this time in the shape of the latest JK Rowling-inspired tale, Fantastic Beasts: The Crimes Of Grindelwald, due on a plethora of formats on Monday March 18. The major is continuing the wand installation that marked the theatrical release of the second Fantastic Beasts outing, holding a poll to tie in with the home entertainment release to decide venues that will host the installation for the forthcoming release of the third outing. An initial poll has been completed, with the eight venue finalists being announced on March 18. Commenting on the initiative, Josh Berger, President and Managing Director of Warner Bros. Entertainment UK, Eire & Spain, and President, Harry Potter Global Franchise Development said: "We were overwhelmed by the response to the Wizarding World Wands supporting Lumos installation in London last year and want to bring the magic to fans across the country. We are excited to find out where they'll be unveiled next."
With HMV and Fopp back in full action, the trade has not been slow in getting promotional activity up and running in the respective retailers' stores. Latest to benefit is Dogwoof, with the documentary specialist's titles now in all six Fopp stores, with the promotion due to expand into selected HMV stores from Monday March 18 – a first for the company. Commenting on the solus promotion, Dogwoof's head of home entertainment Daniel Green said: "HMV and their sister company Fopp have always been great supporters of the Dogwoof catalogue, so we're delighted to be back up and running with our most extensive solus promotion to date. Fopp have been very active promoting on their social media channels and we look forward to HMV joining up in the next week."
To the Curzon in Bloomsbury, a legendary London cinema now with a state of the art refurb behind it. for a special preview screening of Channel 4's forthcoming four part thriller Chimerica. Part thriller, part drama, part political struggle, it's based on a stage play which earned rave reviews and has been given a post-Trump view for its TV adaptation. It's a truly international affair, set across the US and China and filmed in London, Bulgaria and New York. The plot follows a fictional photographer from Tiananmen Square during the 1989 democracy protests, where he took one of the tank man photographs, to Syria and the US presidential election in 2016, and includes Sophie Okenedo in the line-up. A lively cast and crew Q&A, including writer Lucy Kirkwood and star Allesandro Nivola, took place afterwards. It will be screened on Channel 4 later in the spring, with a home entertainment release from Acorn to follow. Commenting on the release, Acorn's Helen Squire said: "Chimerica mixes fact and fiction to create a superb contemporary drama and as soon as we saw the opening scenes of episode one we knew it was a title we wanted to acquire. We look forward to its imminent arrival on television and sharing more information with retailers and audiences about the DVD and EST release plans."
---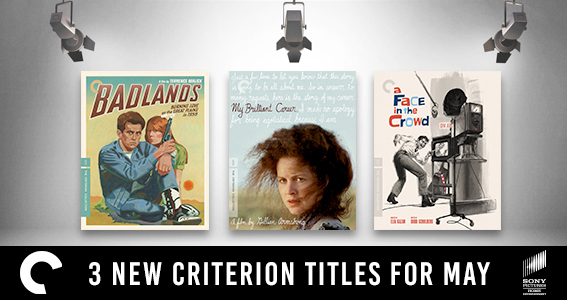 ---
Surprise – but welcome – news of the week concerns James Gunn, the director behind the first two Guardians Of The Galaxy films, has returned to the Marvel world and will be behind the camera for the third Guardians outing. He was given the heave-ho after assorted types trawled through his tweets and found some mildly offensive remark. (Heaven forbid if anyone ever digs deep into The Raygun's twitter.) He's subsequently signed up to work on the Warner-backed DC sequel Suicide Squad 2, but, after what must be conversations between the former pals, the partnership has been rekindled and he's returning to Disney for the next tale of Starlord and co. He will, however, complete work on the other side of the superhero fence for DC's sequel. Oh, and there's the small matter of Brightburn that he produced too (see below for trailer…)
Meanwhile, our interest in the forthcoming remake or reboot of Terry Gilliam's classic Time Bandits, which has been acquired by Apple for its streaming service (one many punDits are expecting to be announced later this month), was further piqued this week. Why? Well, it's been revealed this week that Taika Waititi, the director everyone wants to be with, the man behind a slew of homegrown New Zealand comedies (What We Do In The Shadows) and biggies such as Thor Ragnarok, is on board.
Sopranos fans.: it's getting closer. Warner has this week confirmed that the prequel to the legendary Mafia TV series, the one that helped usher in what many pundits lazily call the Golden Age of Television, is on its way. The Many Saints Of Newark – yes, the studio has also given it a name too – will arrive in cinemas in September 2020. We're queuing up already…
Follow us on www.twitter.com/theraygun…
Here's that Brightburn trailer…
Endlessly picked at everywhere this week…
Not the story of the Tubeway Army album, but still…
You're on The Raygun newsletter mailing list, which has been running for eight years, because you requested it, have been recommended to us or sent us emails. You can unsubscribe at any time, if you're daft, using the link elsewhere or by emailing as below. But of course, you don't want to do that, do you? We don't share your information with anyone else, we don't like cookies and we're the good guys. We care because you do…
To subscribe to The Raygun newsletter, please email
info@theraygun.co.uk
with subscribe in the subject matter
To unsubscribe, email

info@theraygun.co.uk

with unsubscribe in the subject
For editorial or advertising queries, contact

tim@theraygun.co.uk