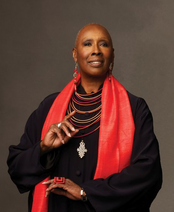 "If you look at a dancer in silence, his or her body will be the music. If you turn the music on, that body will become an extension of what you're hearing."

―Judith Jamison, Dancing Spirit: An Autobiorgrpaphy

Team

Non Profit Board of Directors:
Valerie Feit (Co-Chair)
Mahayana Landowne (Co-Chair)
Jerry Goldman
Nicola Creary
Kevin Farley
David Leventhal
Greg Miller
Philip Ribolow
Erik Bryan Slavin
Steering Commitee:
Greg Miller, Executive Director
Jenny Boissiere, Parade Production
Celia Kutcher, Parade Production
Carlye Eckert, Education
John Dalton, Sponsorship
Michelle DeBlasi, Marketing
Martha Ma, Marketing
Jamila Holman, Festival Production
DJ McDonald, Curatorial
Mark Schmidt, Curatorial
Hal Lamster, Web
Donnie D'Amato, Web
Howard Gibbs-Hobgood, Volunteer Coordination
Jessii Parham, Volunteer Coordination
Rebecca Myles, Media
Bianca Rodriguez, Finance Director
Natalya Grigoriev, Finance
Brian Austin, Creative
Jason Parrish, Creative
Chauncey Dandridge, Social Media
Xi Zhu, China Committee
Honorary Committee:
(Power Team & Grand Marshals)
Maurice Hines
Frankie Bones
Mestre Joao Grande
Rosie Mendez
Garth Fagan
Kwikstep
Rokafella
Carmen de Lavallade
Robert Battle
Mary Verdi-Fletcher
Rekha Malhotra
Savion Glover
Jawolle Willa Jo Zollar
Hex Hector
Jacqulyn Buglisi
Baba Chuck Davis
Louie Vega
Ashley Tuttle
Elisa Monte
Bill Shannon
Trevor Hochman
Peter Zehren
Samir Bitar
Mel Alvarez
Jonathan Peters
Charles Reinhart
"Billy Elliot" (Joseph Harrington)
Kat Wildish
Amy Marshall
Jellybean Benitez
Elizabeth Zimmer
Ellenore Scott
Don Campbell "Campbellock"
Morocco (Carolina Varga Dinicu)
Luis Salgado
Luigi
Kool Herc
Danny Tenaglia
Djoniba Mouflet
Advisory Board:
Jeanne Fleming
David Katz
Teddie Kern
Anil Kumar
Joseph McElroy
Fred Shequine
Tasha Blank
Sponsorship Team:
Greg Miller
John Dalton
Nikki Creary
Phil Ribolow
Parade Production:
Jenny Bossiere (Co Lead)
Celia Kutcher (Co Lead) 
Cristin Lafata
Grace Marinao
Jenn Converse
Erik Bryan Slavin
Gabriel Kutik
John Dalton
Dan Rosenstark
Daniel Kahn
Disco Mike Park
Bobby Speakerwire
Wandalynn Miftahi
Cheryl Gant
Phil Ribolow
Mekeshia Brown
Marjorie Liebman
Wandalynn Miftahi
Peter Vassilatos
Ollie Chase
Jerry Goldman

Akil Davis

Festival Production:
Jamila Holman (Chair)
DJ McDonald (Curatorial Chair)
Mark Schmidt (Curatorial Vice-Chair)
Foxy Squire
DJ Sweat
Shiela Jamison
Ben Vazquez
Ameca Holman
Bianca Rodriquez
Mango
Norman
Donnie D'Amato (Emcee, Main)
Shireen Dickson (Emcee, Family)
Educational Outreach
Carlye Eckert (Chair)
Valerie Feit
Caryn Cooper
Shireen Dickson
Leslie Pieters
Jamee Schliefer
Finance:
Leslie Blanchard

Bianca Rodriguez
Natalya Grigoriev
Elizabeth Zaklama


Legal:
Victoria Behr
Carmen Casado
Jerry Goldman
David Leventhal
Paul Llewellyn
Kaye Scholer LLP
Marketing:
Greg Miller
Brian Austin
Jason Parrish
Hal Lamster
Martha Ma
Sarah McGlaughlin
Amanda Alston
Luis Vargas
Media & Promotions Team:
Rebecca Myles
Audrey Ross
Teresa Bigelow
Chauncey Danridge
Michelle Deblassi
Kevin Farley
Shiela Jamison
Special thanks:

·New York City Mayor Bill de Blasio
·NYS Governor Andrew Cuomo
·Manhattan Borough President Gale Brewer
·City Council Member Rosie Mendez
·NYC Cultural Affairs Commissioner
Tom Finkelpearl, Deputy Commissioner Eddie Torres, Assistant Commissioner Kathleen Hughes and Program Officer Stephanie La Froscia
·Community Boards 2 and 3

·NYC & Co Foundation
·NYPD Lt Christopher Cheng and Sgt Patrick McGuire
·NYC Department for the Aging
·New York State Council on the Arts
·Lower Manhattan Cultural Council
·NYC Parks & Recreation Director Claudia Pepe, District Supervisor Terese Flores, Deputy Director Venus Melo and Kevin McClain (Citywide)
·NYC Dept of Sanitation Superintendent Thomas Lincoln
·NYC Dept of Transportation Event Coordinators Michael Callery, Ivory Henderson-Robb and G.I.S. / Events Coordinator Shuan Bruney
our 2017 Sponsors and Partners: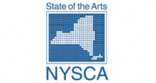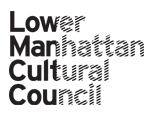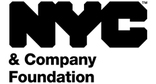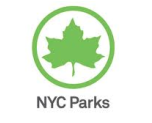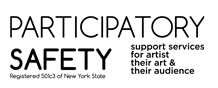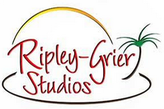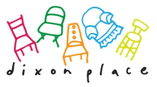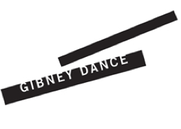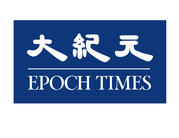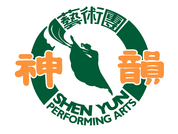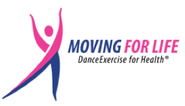 Want to Sponsor 2018? Contact Executive Director greg@danceparade.org for more information!
Happy Holidays Dance family!
We are so grateful for a stellar 11th year.  Under the theme "Dance for Peace", Whirling Dervishes and the Dances of Universal Peace gave way to 10,000 dancers presenting 80 unique styles in the Dance Parade and DanceFest.
We also achieved a massive victory.  After collaborating with Council Member Rafael Espinal, The NYC Artists Coaltion, Dance Liberation Network and LegalizeDance.Org we successfully repealled the 1926 NYC Cabaret law!  And NYC will soon anoint its first Nightlife Mayor because of those efforts.

The parade that began in protest of this licensing requirement for dance venues will now celebrate its 12th year with the theme "The Cabaret of Life". It will be a sweet celebration as we boogie down Broadway and salsa, sway and Irish step through the heart of Manhattan.

And that's not all -- Schools and community centers get to have dance education in all five boroughs which end with participation in the parade May 19th.
Thank you -- here's to a great 2018!
Greg Miller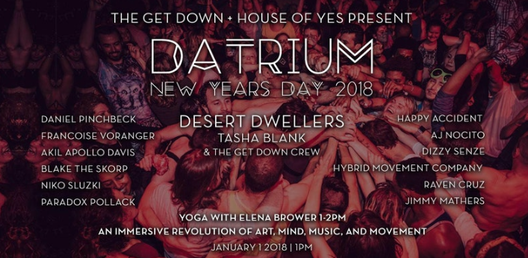 Tickets $10-20, Enter Promotional Code: DANCEPARADE for 20% discount!
An immersive revolution of art, mind, music, and movement.
NYC's conscious and artistic communities are taking over the first day of 2018 to co-create a revolutionary event that redefines how we collaborate, communicate, connect, and express.
As a team of performers, educators, facilitators & catalysts, we will generate an immersive, participatory environment that weaves together live music, performance, DJ's, yoga, embodiment, lecture, kechak (monkey chant), poetry, dance, circus, visuals, and live installation set in the theme of metamorphosis.
Met
iculously curated with room for highly spontaneous magic, this is a place where immersive theater meets party, Circus arts meets TEDx, dance meets intellect, and art meets science.
Our Mission

is to promote dance as an expressive and unifying art form by showcasing all forms of dance, educating the general public about the opportunities to experience dance, and celebrating diversity of dance in New York City by sponsoring a yearly city-wide dance parade and dance festival.
Dance

Parade really needs your support and any help you can give us is appreciated. At

Dance

Parade, we are grateful for every tax deductible donation no matter how small.   
  · Make check payable to "

Dance

Parade" and mail to 789 Westminster Road, 1st Floor, Brooklyn, NY 11230
  · Pay by credit card (PayPal account not needed) HERE.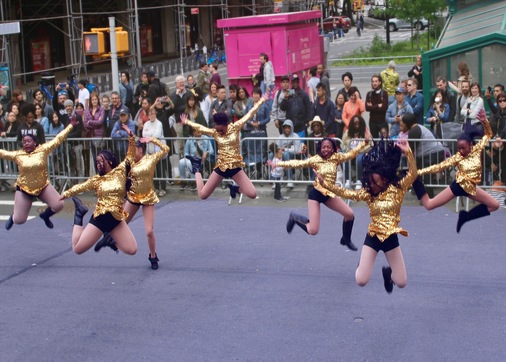 Dance Parade 2017, Photo credit: Suzie Samuel
We dance.
We dance for cultural equity.  
We represent all dances, including yours. Our 80+ unique dance styles are the world's largest display of cultural diversity. We keep historical dances alive, like Armenian Folk dancing and Bolivian Caporales, and showcase new dance forms like Litefeet, Waacking and Brazillian Zouk. We unite cultures and generations, introducing teenagers to tango, clubbers to square-dancing, and seniors to hip-hop.
We dance for emotional and physical health. 
Dance ​expresses identity – yours, mine, and ours together. Dancing rejuvenates our bodies and minds, motivates us, and we share joy. Dancers master new skills, personal and interpersonal, developing self-esteem and community pride. We put creativity in motion, with performances, classes, costumes, parade floats, and our Dance Police (NYDP) — who playfully ticket "bystanders" for not dancing. 
We dance to educate and empower. 
We send certified teaching artists to schools and community centers. Participants discover they can communicate vital feelings and ideas by dancing, and gain insight into other cultures. We support emerging dance groups by reaching broad audiences and document their artistry, which they use for fundraising and promotion.
We dance for freedom and peace.
Our root is social justice. Our rhythm is unity. In the 1800's, ballroom dancing was deemed devil's work. In the 1920's, New York City enacted the Cabaret Law to stem interracial dancing in Harlem Jazz Clubs. Nazi Germany banned "anarchistic" Swing Dancing in the 1930's. Even recently, in 2006, a New York State Supreme Court ruled that, unlike other forms of art, social dance was not a constitutionally protected form of expression. We stand for all dancers, including you.
We dance.
2018 Dance Programs:

We employ Teaching Artists at our programs in all five boroughs of New York City. Each program ended with participation in the May 20th 2017 Parade and Festival.


 

Ageless Action: 

Serving older Americans through the joy and movement of dance.  





Community Kinect:

Using dance to instill a lifelong enthusiasm for physical fitness.

 

Cultural Residencies:

Multi-week residencies focusing on culturally specific dance forms.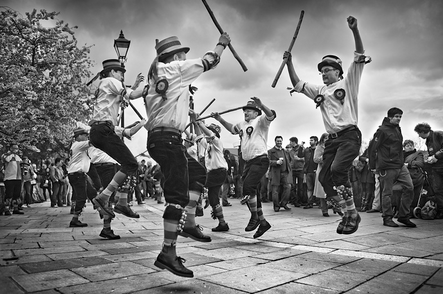 Morris Dance is a form of British folk dance usually accompanied by music. It is based on rhythmic stepping and the execution of choreographed figures by a group of dancers.  Implements such as sticks, swords, handkerchiefs and bells may also be wielded by the dancers.  In a small number of dances for one or two men, steps are performed near and across a pair of clay tobacco pipes laid across each other on the floor.
Claims that English records, dating back to 1448, mention the morris dance are open to dispute.  There is no mention of "morris" dancing earlier than the late 15th century, although early records such as Bishops' "Visitation Articles" mention sword dancing, guising and other dancing activities as well as mumming plays.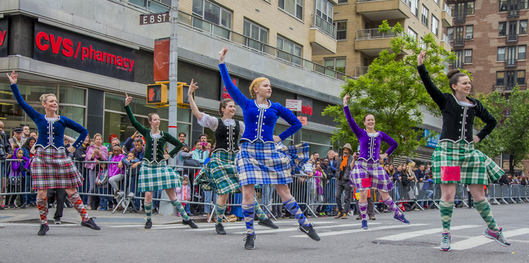 photo credit Peter Cai
In the past few years, the above Scottish Highlander all female ensemble
Shot of Scotch
has graced the Dance Parade and have performed with us throughout the year.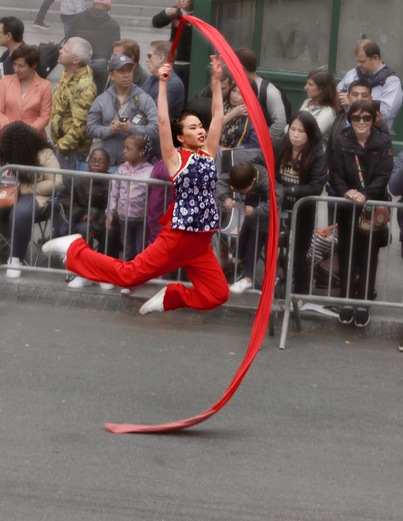 Dance Parade 2017, Photo Credit: Suzie Samuel