HMV: BOND SUCCEEDS, BUT SKY FALLS IN FOR MORE STORES…
Q AT STORES AND ONLINE AS 007 OFF TO A FLYING START
PR PUSH HELPS BOND MAKE ITS MARK
THE BOYS ARE BACK IN TOWN: ESSEX SELLS
ZOMBIES ARRIVE IN THE DALES
MIKE ESSER: INDUSTRY PAYS TRIBUTE TO PIONEER
BIG LOVE FOR POST-OSCAR RELEASE
KOCH GERES UP FOR BIG RELEASE
CLEAR VISION MARVELS AT NEW RELEASE…
AND HAS ULTIMATE NIGHT OUT
QUOTE OF THE WEEK
AT THE MOVIES
TWEET OF THE WEEK
TRAILERS OF THE WEEK
---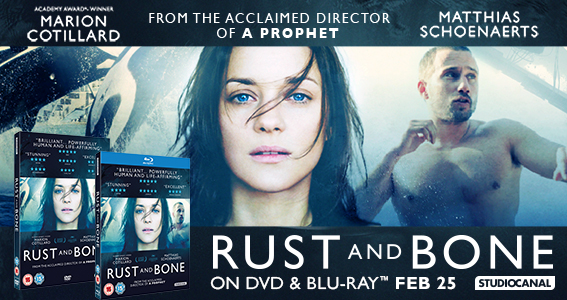 ---
I
f you can't read this newsletter or see the ads, please click
here
It Was A Good Week For… Bond, for whom the Sky is the limit…
I
t Was A Bad Week For…
More store closures at HMV…
Another week of good news, bad news, as the flying start for Skyfall – and particularly its success in HMV – was tempered by the news from Deloitte of another round of store closures for HMV. For while last week's news about relationships between HMV, administrator Deloitte and suppliers being bolstered, as well as the arrival of Skyfall in stores across the HMV chain and its subsequent performance, brought new optimism to the retailer, Deloitte's announcement of another round of store closures swiftly put the dampeners on that mood. As you'll have read elsewhere, or at least should have (we'd announced it on our Twitter feed before Deloitte's official statement was released, incidentally), a further 37 stores are to close, with 464 staff affected. It follows the previous announcement that 66 stores would close and leaves the chain with 116 stores, little more than half of its size before it fell into administration. Joint administrator Nick Edwards said: "As part of our ongoing review of HMV's financial position, we have undertaken a further review of the store portfolio and have identified an additional 37 stores for closure. This step has been taken in order to enhance the prospects of the restructured business continuing as a going concern. Together with the previously identified 66 closures, this restructuring will result in a residual portfolio of some 116 stores. We are extremely grateful to the staff for their continued strong support and commitment during an understandably difficult period. All other key stakeholders including suppliers and landlords remain supp supportive and we appreciate their ongoing assistance." Comfort for the retailer and its existing stores must come from the fact that, given the information we've received in its portfolio of stores, all those remaining must be trading in profit, making it a far stronger proposition for a sale, which is still rumoured to be going ahead. On its facebook page, an HMV statement, reflecting more its own ideals rather than Deloitte's, said: "As you may be aware, a number of our stores in the UK have been earmarked for closure. This decision has not been taken lightly and, though very sad and regrettable, it is necessary to give HMV the best possible chance of emerging from administration and having a future on the high street. We'd like to acknowledge the invaluable contribution of affected colleagues, who continued to work with great passion and dedication, and this decision in no way reflects on their considerable efforts on behalf of HMV. We also sincerely thank our customers in these locations for their valued support over many years, who we hope will continue to shop at HMV." Support meanwhile, was evident at the Brits this week, with artists speaking up for the chain, while Elton John is rumoured to be doing in-stores to support the event. John, of course, used to have multiple copies of the week's new release hand-picked for him at HMV's old Bond Street store.
It was the week of Bond, as the country's highest grossing theatrical release ever gave the trade a much-needed boost as it arrived in store in multiple formats. With coverage aplenty, the film landed in a suitably impressive flurry of publicity and marketing, before selling some 700,000 units on its first day and easing past the 1 million mark on Tuesday. And by its first four days it had gone even further. Official Charts Company's Martin Talbot said: "Skyfall has got off to a fantastic start - after four days' sales, it has sold 1.426 million copies, already giving it one of the strongest first week totals on record. We will have a better idea of quite how good when the weekly total is tallied up on Sunday, but it has certainly provided a great boost for the video market." A statement is expected from Fox after its first full week, but the film is on course for a big weekend and a big week one, some are tipping it to easily become the biggest ever first seven days for a Blu-ray release. As Morrisons' John Wilson said: "Skyfall is going great guns. Blu-ray in particular has been a real success selling more units on its first day than both The Dark Knight Rises and Avengers sold in their first full week."
---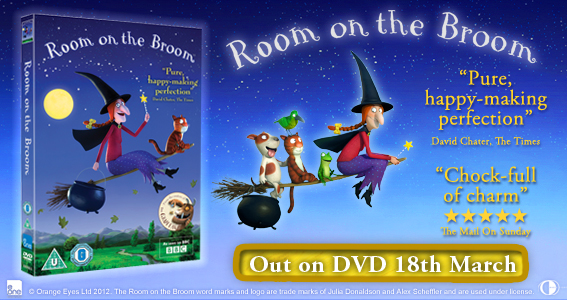 ---
Skyfall's success was driven in no small part by an outstanding marketing push from Fox, with both above and below the line efforts. PR was a huge factor, the title was far and away the best-reviewed title of the weekend, as our regular round-up of press coverage for home entertainment releases on our website shows. Its highest profile event saw a train being specially named and emblazoned with Skyfall livery and setting off on its maiden journey from London Kings Cross (platform 007, natch) to Scotland. It was covered in many of the Sunday papers, both national and regional and got the kind of coverage that money can't buy. We'll be posting pictures of it on our website, but in the meantime, Fox's Liz Silverstone said: "Working closely with Premier's PR, Special Projects and Creative divisions on the logistics and in partnership with East Coast Trains, it was a gruelling and at the same time exciting two month project with some significant challenges along the way and I'm thrilled it has resulted in the enormous success it has been." Premier's Leigh Debbage added: "There were huge expectations to deliver a Skyfall home entertainment campaign to follow the incredible theatrical launch and also on the back of our own Bond 50 campaign, but we're very proud of what we achieved with the Skyfall Train which is the biggest PR event we've been involved in."
Back to HMV, however, and we must praise its staff and stores, even those facing closure, for their efforts on Skyfall this week. The retailer's outlets, many of whom we follow on Twitter, worked their damnedest to get the title out there and let their customers know of its availability. It resulted in strong successes for the retailer, with, as its stores acknowledged, many not only selling more Blu-rays than standard DVD versions (where the retailer was more keenly competitively priced) but, in some cases, selling out of its allocation. As ever, its staff's enthusiasm for the release belied the uncertainty the stores and employees are facing, and deserves huge plaudits. Acknowledging the sadness of the closures and its stores contributions, an HMV spokesman said: "It's one of the biggest releases of the year, and it was important we had it in our stores. The stores really got behind it and we hope we can build on this success with new releases."
---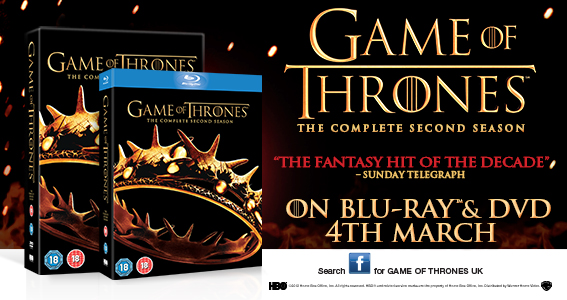 ---
It wasn't just about Bond this week though, far from it. Proving there's still plenty of life left in the DTV and limited theatrical platform release market, Metrodome's The Fall Of The Essex Boys got off to a strong start too. Its early success, with nearly 4,000 units shifting on day one and a likely strong first week performance, showed that the public's appetite for gritty, tough British gangster fare is undiminished, as is its thirst for the notorious Essex Boys killings – it's the fourth film and the fourth successful release to come out of the incident. This too was boosted by features in Loaded magazine, as well as numerous features and interviews on Essex-based TV and radio stations. It marks Metrodome's second success on the bounce in this sector, following hot on the heels of the post-Christmas sales of St George's Day. Metrodome's Rebecca Johnson said: "We're absolutely thrilled the result from The Fall of the Essex Boys and it's proving to be another great year for Metrodome after the storming success of St George's Day. This is testament to a fantastic PR campaign across press and social media, including a collaborative effort with the legendary Cass Pennant, great support from producer Jonathan Sothcott as well as strong packaging and trailer and, ultimately, a great film. "
For producer Jonathan Sothcott, a long-time friend of us at The Raygun, it's the second strong release on the bounce. As he told us this week: ""It has been an absolute pleasure working with the team at Metrodome on this film. They have been so supportive and flexible and worked above and beyond to ensure the film's success. As it looks like the week 1 numbers will surpass White Collar Hooligan's stellar result last summer I think they deserve a pat on the back for a job very well done in decidedly challenging times. Sadly, given the gruesome way the film ends, we can't really make a sequel."
The next genre fare due from Metrodome is Monday's release of Before Dawn. It's the winning combination of soap opera and zombie flick, as Emmerdale's Dominic Brunt takes on the undead in the heartlands of Yorkshire. Brunt himself will be doing the rounds, taking a break from the long-running soap to appear on the likes of Loose Women and The Wright Stuff, following on from appearances on Daybreak and Magic FM. He has also completed national and regional radio interviews, as well as print interviews with New!, Metro, TV Times, Scotsman, Soaplife and Sci Fi Now. Metrodome's Rebecca Johnson said: "We love supporting British horror at Metrodome so we're really excited for forthcoming Before Dawn, out on DVD on Monday. Dominic Brunt has long been a well-loved face on UK televisions and the enthusiasm generated from our long-lead PR campaign has been terrific."
---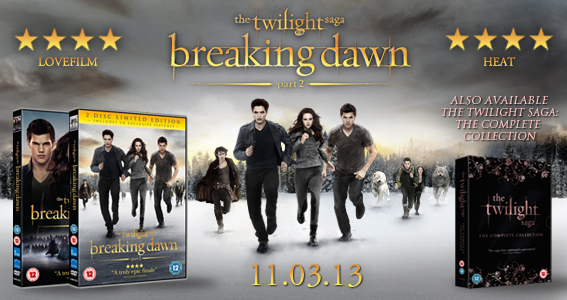 ---
It is with great sadness that we report the tragic death of video industry legend Mike Esser, who died last week from complications arising from pancreatic cancer. Esser had straddled both mainstream studio and independent sectors during his lengthy time in the industry – he had worked at Fox in the 80s, heading its video marketing, before working for indies, most notably as a founding director of Revelation. He was also a pioneer in the gay video market, working both on the more risque elements as well as the groundbreaking Gay Men's Guide To Safer S*x release. In a statement from Revelation Films, the company said: "His contribution to the industry was significant, helping to broaden the boundaries of video as a pure publishing medium worldwide and pushing back the more repressive elements of the Video Recordings Act here in the UK. Mike faced his illness with characteristic courage and wit and our thoughts and prayers are with his partner Michael land family at this time." Mark Oakley, formerly head of video at Virgin Megastores, said: "I will remember him fondly and with respect as one of our LGBT community pioneers and an all round funny lovely chap." The funeral will be held at Islington Crematorium, Finchley, London N2 on Monday March 4 at 2.45pm. For a full tribute and words from Revelation's Tony Carne and Mark Oakley, please go to our website.
Anyone staying up late to watch the Oscars on Sunday night? Yes, it's time for the annual event that is the Academy Awards, with stars flocking to LA for the event, and many over here sitting up late to watch the event, or, for that matter, picking up the news on Monday morning. One company keenly watching the outcome will be Artificial Eye. For as well as having the usual smattering of nominations for its titles, one of the company's key nominees, Amour, is being released on March 18, its timing enabling it to cash in on any Oscar wins, as well as its recent triumph at the BAFTAs. The company's Paul Diment said: "We're excited and honoured to be releasing Michael Haneke's multi-award winning Amour on DVD and Blu-ray on the March 18. After its double BAFTA win and five Oscar nominations, interest for the film couldn't be ay higher. The release will be supported with a national PR, print and online campaign which will position Amour as the must have world cinema release of the season."
One title many acknowledge that didn't get the Oscar nods it should have is the warmly received French title Rust And Bone. Star Marion Cotillard, already an awards favourite elsewhere, didn't get the nomination, and France foolishly, many think, opted to forward another title for consideration rather than this critically acclaimed drama. Nevertheless, the film will be joining the recently released Beasts Of The Southern Wild on shelves this Monday, when Studiocanal releases it. The company is going after both female fans and, thanks to the involvement of director Jacques Audiard, whose previous outing was A Prophet. As Claire Establier, charged with marketing the release, said: "Some cinema spots running across key award-nominees films (i.e. Django, Lincoln) and leaflets across Curzon cinemas allowed us to target our film fans to remind them Rust And Bone is a must-have in their film collection. Our TV campaign starting this Friday [February 22] will help us engaging and reaching a mainstream audience. Online, we have continued the activity on Facebook as there was a strong fan base secured by the theatrical campaign which we wanted to convert into buyers of the DVD/Blu-ray. The awards ceremonies and exclusive assets launched for our campaign helped us doubling the number of likes on the page. It's always great to work on titles you genuinely love as you feel even more passionate and motivated to bring it to a wider audience."
---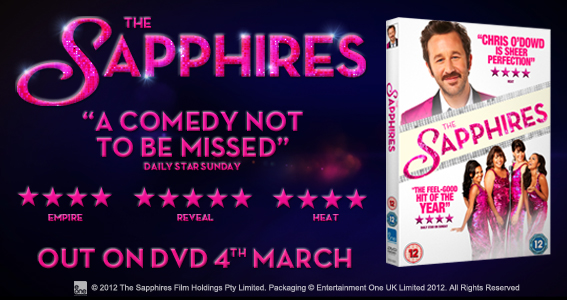 ---
Event of this week saw us rubbing shoulders (well, almost) with Richard Gere. Koch Media has previously signified its attempts to become a major player in the film arena and this week its campaign kicked off in earnest with the launch of Arbitrage, its first major film acquisition. The company held a high profile premiere for the thriller set in the world of high finance, with star Richard Gere jetting in for a PR junket to support the release. Numerous familiar faces turned out for the event, with retailers and others in attendance. The film itself is an exciting thriller and Gere is a proper film star, as evinced by his brief appearance on stage at the event and the amount of interviews he carried out to support the theatrical bow. As Gere himself noted, the film is one of the ones that came out far better than he anticipated, while Koch Media's Craig McNicol, unveiling the film, said it was a great start to the company's plans to become a major film player. Keep an eye out for Gere interviews, the home entertainment release will follow later in the spring. Koch Media's Thomas Hedman said: "Wednesday's premiere was a fantastic night and we were thrilled to have Richard Gere in attendance. This event really marks the start of Koch moving heavily into the theatrical market - and we're also very pleased to be following up the March 1 release of Arbitrage with Red Dawn, starring Chris Hemsworth, two weeks later. It's been a very exciting month for Koch Media all in all and we look forward to continuing the trend."
Clear Vision is, as we've noted here before, keeping itself busy well into 2013, extending existing deals and signing up new titles to release, such as the wonderful Mission To Lars (see feature on our website for more). It's had another burst of activity in recent weeks, announcing its plans to release the second season of the cartoon Iron Man Armoured Adventures, splitting the series' 26 episodes across two releases. The first is due in April, timed to arrive around the time of the third film starring the Marvel superhero. Commenting on the release, Clear Vision's Simon Allan said: "We are thrilled to be adding even more content to our popular Marvel Animation catalogue, the new CGI animated season of Iron Man Armoured Adventures will be available in the UK on both physical and digital platforms."
Clear Vision also headed off to Wembley Arena on Saturday night for the latest visit to these shores of the MMA fighters from the UFC. The card included some local heroes returning to these shores and between bout action included scores of trailers and clips from Clear Vision releases being played on the big screen. The company also timed the release of the latest UFC title, Ultimate Submissions 2, with the event, the title was released this Monday. Simon Allan, again, said: "Whenever UFC do shows in England, its great publicity for the fantastic sport and helps the build up to our huge UFC Best of 2012 DVD and Blu-ray release in April."
We recently talked about Lionsgate's further investment in homegrown filmmaking, with a particular eye on the video market and here's more on the forthcoming I Am Soldier. For Lionsgate and agency marketME have been toing and froing between London and Yorkshire, ferrying assorted journalists and others in preparation for its release later this year. Lionsgate's Kaz Mills said: "Thanks to our continuing working relationship with the incredibly talented Ronnie Thompson and his amazing team, we have been able to open up the set of I Am Soldier for journalists, not only to attend, but also to take part as an extra in the film. It's such a fantastic opportunity to bank coverage for our campaign and drive anticipation for the autumn release, even at this early stage. We will really maximize our ongoing collaboration with the filmmakers through the coming months to ensure that I Am Soldier will be an outstanding home entertainment release later this year." marketME's Bryan Bosak added: "We're thrilled to be working on the unit publicity for I Am Soldier. The journalists had fantastic access to both cast and crew on set and we look forward to building upon these foundations to deliver a first class campaign for Lionsgate. More and more we're working with our clients to get involved at the production stage to ensure our PR campaigns have an arsenal of rich content for the consumer in the lead up to release, and I Am Soldier is a shining example of this."
Anyone with children should be aware of the works of Julia Donaldson and Axel Scheffler by now, and, following the huge success of the animated adaptation of their hit The Gruffalo, and its sequel, many in our industry should have heard of them by now too. The aforementioned Gruffalo was first aired on Christmas Day before arriving a few months later on DVD, and now another of their works, Room On The Broom, is following the same route to DVD, again courtesy of eOne. It will make its bow on March 18 following a hugely successful TV transmission as one of the highlights of BBC's December 25 schedule. eOne's Holly Gough said: "Room On The Broom follows in the footsteps of the hugely popular Gruffalo films which have now amassed sales of over 600K units. Producer Magic Light has done it again, perfectly transforming Julia Donaldson's bestselling book into a stunning film, and a magical adventure that families will enjoy for years to come. The BBC broadcast was watched by 7.6 million people on Christmas Day, so there's great anticipation for the DVD release among the target audience and we're hoping into tap into that excitement with a lovingly crafted TV, digital and PR campaign.
---
---
Mention of online and social media brings us on neatly to Stitches, the feature film debut of stand up comic Ross Noble, here showing a darker side as an evil clown. It's a joint venture between Kaleidoscope and Signature and Noble is throwing the full weight of his not inconsiderable online presence behind the release, as Kaleidoscope's Adam Sergeant explained: "It will be supported by press and online advertising, but more excitingly, by the full weight of Ross Noble's major social media platforms. Ross is tweeting to his 311,000 followers and messaging his 121,000 Facebook friends every couple of days with reminders to buy and sharing links to editorial coverage. It's fantastic to have the full support of the key talent for a title like this as it really engages with the purchaser like no paid for marketing can. Additionally, we also have the editorial front cover of Shock Horror Magazine, one of the UK leading genre print titles, which is fantastic for the release."
And we'll end with some more heartening news – it's good to see that despite the doom and gloom merchants, there are still companies keen to get involved with our business. So may we welcome then new imprint Day For Night. Its first two titles, Thai tale Hi-So and Chilean film Thursday Till Sunday arrive in March and April respectively at cinemas, followed by home entertainment releases, with Day For Night handling its own sales. The company's founder, Solani Joshi said: ""We're really excited about this new venture into distribution which has evolved as a natural extension of our film curatorial activities. Our aim is to develop a slate of films that represents some of the freshest and most distinctive titles from around the world - a curated library of films with a particular focus on outstanding up-and-coming filmmakers. We're delighted to present Aditya Assarat's second feature, Hi-So as our first title - a film that is reminiscent of François Truffaut's classic, Day For Night, hence it seemed a natural choice to launch our distribution activities with this beautifully atmospheric film."
---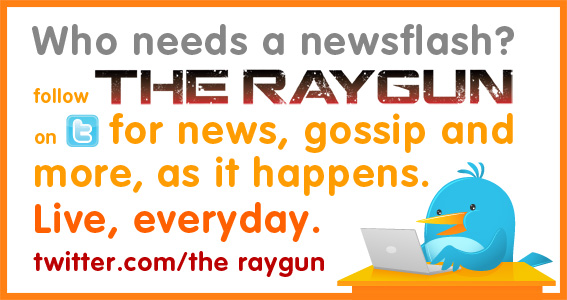 ---
"The arrival of PS4 is a critical initiative that presents an enormous opportunity to dramatically evolve the game play experience into something far grander than ever imagined. From enhanced social capabilities to intensified power to realizing bigger, better and more immersive game play, to the evolution of our ecosystem to meet the requirements for a simpler, more adaptive interface, we believe PS4 proves we have more to offer than ever before."
Andrew House, SCE president and group ceo, launching the PS4. No price, no date and no Blu-ray or film news yet though…
A Good Day To Die Hard stormed its way to the top of the UK box office chart after amassing more than £4.5 million in its opening weekend. Other new entries included This Is 40, with £1.23 million, Beautiful Creatures, with £1.1 million and Sammy's Great Escape, which took more than £500,000.
Up-in-arms news of the week concerns Megan Fox, who is rumoured to have buried the hatchet with bombastic helmer Michael Bay. Previously it seemed as if the only place the pair wanted to implant the adorementioned implement was in each other's heads, but they've kissed and made up to such an extent that she is set to appear as April in the forthcoming reboot of Teenage Mutant Ninja Turtles, directed by Bay. The two had fallen foul of each other when she starred in another 80s franchise resurrected by Bay, Transformers.
Didn't we promise no more Star Wars news, or rather rumour, gossip and made-up stuff for a while? If so, then we won't tell you that this week's biggest and funniest tale centred on a rumour that Mark Hamill may return to reprise his role of Luke Skywalker in the planned new instalments of the franchise…
We broke the news of HMV's store closures as Deloitte was pressing the send button on its official statement, as well as tracking the performance of all the week's big new releases. Follow us on
www.twitter.com/theraygun
Clip from the much-talked about Stoker…
New international trailer for Oblivion…
We're looking forward to this proper audience-splitter. Oh, and NSFW, due to excessive swearing, excessive flesh and excessive James Franco
TV spot for the forthcoming Welcome To The Punch, followed by a new clip and the full trailer…
Seagal. Stone Cold. Together…