DATE SET FOR WARNING LETTERS
BVA RESPONSE TO OFCOM NEWS
ONLINE PIRATE COULD FACE JAIL
SHACK FOUNDER WINS BACKING
"SHUT IT, PIRATES!" EONE, SWEENEY SIGN UP
DANCING IN THE STREETS
LIONSGATE GOES TO HELL…
…AND GIVES GAMES UPDATE
STRIPPING FOR SUCCESS
LOVEFILM INKS FOX DEAL…
…AND NETFLIX HAS ONE IN DEVELOPMENT
TINKER, TAILOR, SOLDIER STREAM
KIM'S A MYSTERY AMBASSADOR
A SHAW THING AS HOTEL GETS BOOST
CARDBOARD COMPANY WON'T FOLD
PARTRIDGE RELEASE MATTERS
HONG KONG ON SONG
BOBCAT'S YOUR UNCLE
HOUSE NATION
RELEASE OF THE WEEK – WONDERFUL LONDON
TRAILERS OF THE WEEK
---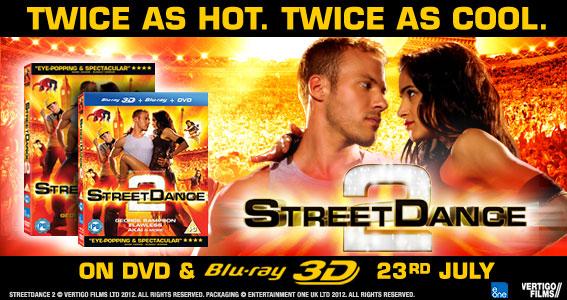 ---
If you can't read this newsletter or see the ads, please click
here
It Was A Good Week For…
The anti-piracy community, with plenty of activity…
It Was A Bad Week For…
The Word magazine, DVD and film reviewer and supporter, sadly set to close…
March 1 2014. It may seem like some time away, but that date will be a key one for the whole industry. Why? Well, for on that day, Internet service providers, ISPs, will start sending out warning letters to illegal downloaders. Media regulator OFCOM this week unveiled its plans to enforce the Digital Economy Act, with the March date being set as the time that the UK's ISPs must send out warning letters to their customers that film, TV and music distributors believe have been illegally downloading material. Three letters and they'll be able to go to court to reveal their identities and take further action. Those customers will be able to appeal– at a cost of £20, which will be refunded if they are cleared. The draft code must now go thr4ough a consultation period and will not clear parliament until the end of the year. With further debates on who pays for it (some 75 per cent will probably be covered by rights-holders), and the whole system, including appeals, needing to be set up, the reason for the wait until 2014 becomes clearer. In a Department for Culture, Media and Sport statement, creative industries minister Ed Vaizey said: "We must ensure our creative industries can protect their investment. They have the right to charge people to access their content if they wish, whether in the physical world or on the internet. We are putting in place a system to educate people about copyright to ensure they know what legitimate content is and where to find it. The Digital Economy Act is an important part of protecting our creative industries against unlawful activity."
The BVA has issued a response to the OFCOM news. Director general Lavinia Carey said: "The BVA welcomes this step towards implementing the Digital Economy Act. Copyright theft damages the audio-visual industry because, despite popular misconceptions, the sector depends heavily on video revenues to produce good quality future content. We therefore look forward to working with our partners and ISPs to implement effective notice-sending under an agreed code and ensuring the public is aware of the threat that infringing services and illegal file-sharing represents to their family's online security. We need to reduce the damage to the return on investment in film, television and other video content enjoyed by millions and encourage those who do so through illicit means are persuaded to use legal alternatives."
More from the anti-piracy world now. The OFCOM news was picked up by most of the national newspapers, with the predictable results (comments finding fault with the process, snarky remarks from illegal downloaders trying to justify their theft… you know the kind of thing), and it was interesting too to see the nationals filling up with stories about anti-piracy of another kind, as there was was more news on the prosecution side too, with what could be viewed as a landmark case against an illegal downloading site. Anton Vickerman, who launched and ran the surfthechannel.com website, has been found guilty of conspiracy to defraud at Newcastle crown court. He was proved to have been facilitating the infringement of copyright for his work on the site, which attracted 400,000 visitors per day and earned an estimated $50,000 a month in advertising revenues. At one stage the site was the 500th most visited in the world, with 5,000 plus films and TV programmes were available through regularly updated links. Profits were siphoned off to an account in Latvia. Vickerman will be sentenced at the end of July, although his wife was found not guilty. FACT director general Kieron Sharp said: "These are landmark criminal convictions proving that those operating pirate websites are not outside the law but can be tracked down and brought to justice. Mr Vickerman set up surfthechannel with the aim of it being one of the world's top destinations for pirated films and TV programmes and was making at least £35,000 a month from the site alone. This was a criminal conspiracy for criminal profit to fund a criminal lifestyle and Vickerman is now paying the price." The BVA's Lavinia Carey added: "Increasing numbers of British consumers are moving to legitimate online services that offer films and TV programmes in high quality for rental or sale. These businesses are relatively new and should not have to compete against pirate websites that do nothing to reinvest in the production of new films and programmes. The verdict in this trial makes it evident to all that copyright theft will not be tolerated and that such sites are criminal operations."
---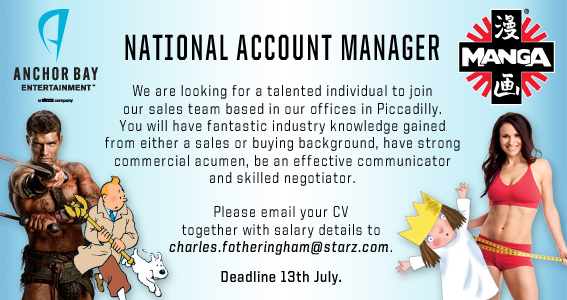 ---
As ever, the good news was tempered with that made for less comfortable reading and this week has seen the case against the extradition of Richard O'Dwyer, founder of TV Shack, another website offering links to illegal downloads, move up a gear. O'Dwyer faces being sent to the US to face charges for copyright infringement. He's now got some powerful allies – Wikipedia founder Jimmy Wales has organised a petition in his defence (it has now gained some 160,000 names in less than a week) and our old pals at The Guardian (yes, them again) have been speaking up in his favour, with numerous articles about O'Dwyer, including one penned by Wales (it's an "outrage", he says), as well as an editorial in the newspaper.
But we won't leave what seems to have been a big week in the ongoing battle against piracy on a sour note, so let's turn our attention instead to the Industry Trust for IP Awareness. For after recently signing up Lionsgate to its swelling ranks of members, complete with a Moments Worth Paying For cinema ad using the distributor's Keith Lemon film, the Trust has added another leading UK independent to its members' roster. Entertainment One, aka eOne, And the distributor will mark its new involvement with the Industry Trust by releasing a trailer for its forthcoming biggie, The Sweeney, as part of the successful ongoing Moments Worth Paying For campaign. The trailer will be launched at cinemas towards the end of July, ahead of the theatrical release of The Sweeney, a new take on the classic TV series starring Ray Winstone and Ben Drew as the flying squad coppers, on September 12. eOne's Alex Hamilton said: "Establishing a firm and engaging connection between paying for great content and the pipeline of future releases has never been more important. We are very excited about our collaboration with the Industry Trust on The Sweeney, which will help one of our key films of 2012 reach the audiences it deserves." The Trust's Liz Bales added: "We are delighted to welcome Entertainment One to the fold. Informing and inspiring audiences is at the heart of what we do, and Entertainment One reaches audiences of all ages, interests and backgrounds. Young men index higher than any other group in taking part in illegal downloading and so we are hoping to inspire them with a truly great piece of British filmmaking in The Sweeney, with this bespoke cinema trailer celebrating film moments worth paying for. Copyright infringement impacts the film and TV industry from producers through to distributors alike. In contributing valuable media estate, talent and resource, our fantastic membership enables us to drive crucial messaging about the value of this industry to the public, winning hearts and minds on this important issue."
Let's stick with eOne for the time being… The Sweeney arrives through its ongoing partnership with Vertigo, and another release from this fruitful partnership, StreetDance 2, is set to arrive on DVD and 3D Blu-ray on July 23. The first film was a huge hit and eOne believes that the all-singing, all-dancing (well, mainly dancing) sequel will follow in its twinkle-toed footsteps. As eOne's Jeff Suter said: "StreetDance 2 is the dance movie event of the year and we're giving the DVD the cool, urban edged campaign that it deserves. As well as the usual TV, online, mobile and press campaigns we'll be backing the release with a TV promotion across 4Music, Smash Hits, Kiss, The Box and Magic. Social media is a key component too and we're using the Facebook site, which has more than 390,000 likes and Twitter to communicate to the teen audience. There is a comprehensive PR campaign with Flawless and George Sampson talking to press." eOne is further promising exciting launch stunts too – and given some of its recent launch activity this will be worth keeping an eye on.
---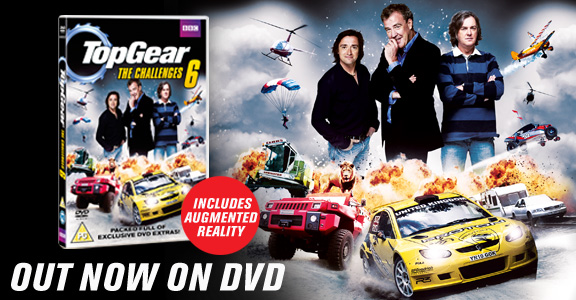 ---
Journalists and bloggers this week trekked down to East Sussex to learn the necessary skills to survive in a post-apocalyptic world. Not, it seems, because the end is nigh, but to help promote Lionsgate's release on July 2 of Hell, a nightmarish vision of a future where the sun has turned the world into "barren and baked wasteland". The film is from producer Roland Emmerich (2012, The Day After Tomorrow etc), who knows a thing or two about destroying the earth and Lionsgate can now hope for coverage from publications such as VICE, Sci-fi London, Movie Vortex, Filmjuice, Implausible, Bring The Noise and Le Cool on their experiences on making fire, finding food and water and building shelters. Lionsgate's Tori Lowe said: "As much of Hell is about the fight to survive in a post-apocalyptic world, our online PR agency WayToBlue arranged for a group of select online journalists to attend [the junket] to learn the skills they would need if they were in the position of the characters in Hell. We wanted to do something fun, contemporary and interactive with journalists to gain standout feature coverage on the sites."
Sticking with Lionsgate and the post-apocalyptic theme, and we thought it would be good to give an update on its biggie for September, The Hunger Games. Unveiled at the company's recent presentation and now available as a pre-order title, the campaign for the title is now gearing up and it is shaping up very nicely. As Lionsgate's Sarah Sanders said: "Since the launch of our pre-order announcement, pre-orders have been incredibly strong. The support from fans was phenomenal at launch, with more than 10,000 views on our dedicated UK DVD site
www.theUKWillBeWatching.co.uk
within the first three hours of the announcement going live on this url. The site was promoted through social media sites and will be the main hub of further activities in the lead up to the release. With more than a quarter of a million UK facebook fans it's the perfect environment for us to engage with fans." Stay tuned for more on this title…
And the last from Lionsgate – another of the company's autumn biggies is Magic Mike, currently causing something of a stir ahead of its theatrical release (due, in most instances, to "some thing" stirring, as it were). The much-talked about film focuses on the thrusting world of male strippers and Lionsgate is going to great lengths (oo-er) to publicise its forthcoming release. This week it screened the film to journalists, bloggers and assorted industry types with a special performance by the Dream Idols, a group of strapping young gents who packed more than a punch during their routine. We sent along a correspondent, Aim Publicity's Debbie Murray, who filed this report: "The film is thoroughly entertaining, fun and had a great response from the audience, it really was laugh out loud funny, with Matthew McConnaughey getting the most laughs. Channing Tatum had some hot moves and this film really will make him a star – especially with the ladies, or those that haven't already heard of him." And, as if anyone needed reminding, the last film focusing on male strippers did some pretty good business too, especially on video…
---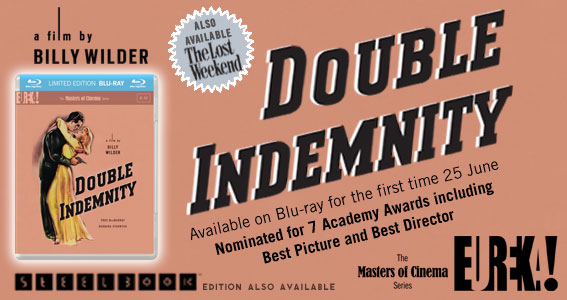 ---
It's been a fascinating week in the world of online streaming as first LOVEFiLM and then Netflix made major announcements, both relating to Fox product. We'll start with LOVEFiLM, which unveiled a multi-year content deal with Fox's TV distribution arm that will see films from the studio arriving to stream via LOVEFiLM instant during the second pay TV window. The exclusive deal covers titles released theatrically last year and will see movies available to stream from March 2012. It also covers catalogue film and TV programming from Fox, with programmes such as Sons Of Anarchy and every season of 24 being available to watch via the Instant service. LOVEFiLM md Jim Buckle said: "It feels great to announce another major studio deal for LOVEFiLM. Twentieth Century Fox is one of the world's leading studios, known across the globe for creating fantastic, iconic content. This partnership will give LOVEFiLM members access to the studio's huge range of recent movies and the opportunity to revisit some of the best American TV series produced in recent years. Fox's Gina Brogi, who looks after pay TV and subscription vod at the studio's distribution arm said: "We are delighted to be partnered with LOVEFiLM on this new window for Fox films in the UK. This film and series agreement enables us to give UK fans yet another avenue to enjoy the great stories and characters they have come to know and love from our studio."
Not long after this, in a tit for tat announcement, Netflix announced that its UK and Ireland operation would be exclusively airing the brand new series of famed sitcom Arrested Development from early next year. The series, required viewing for comedy fans, has been off air since 2006, but Netflix is helping fund the new series of the programme. Netflix also used the opportunity to remind customers that other Fox TV titles have been available from the service since it launched earlier this year. Netflix chief content officer Ted Sarandos said: "Arrested Development is one of the finest American comedies in TV history and we are incredibly excited to bring it back for British and Irish fans. As today's announcement with Fox clearly shows, we're continuing to add all kinds of great content for our UK and Ireland [customers] to enjoy when and how they want it." Fox's Brogi (again) added: "We are thrilled to expand our relationship with Netflix by bringing the groundbreaking new season of Arrested Development to fans in the UK. The deal continues to build on prior deals by providing Netflix UK with more of our iconic shows and exposing our content to an even broader audience." Meanwhile, Netflix has also had a flurry of activity on Twitter, announcing new arrivals on its service, including, from this weekend, Drive…
And back to LOVEFiLM. Monday July 2 will see the Amazon-owned company organising a major event to mark the arrival of Studiocanal's Tinker Tailor Soldier Spy to its streaming service. From 8pm, viewers will be able to stream the BAFTA award-winning film in a split screen version while director Tomas Alfredson and screenwriter Peter Straughan provide a live commentary on the spy thriller. Meanwhile, subscribers can also quiz the pair by posting questions via Facebook, Twitter and a dedicated chatroom. LOVEFiLM's Helen Cowley said: "
We are always looking for ways to help fans get closer to the films they
love in new and interesting ways. Tinker Tailor Soldier Spy was one of
last year's biggest hits and we are so excited to be able to offer this
kind of opportunity to our members who are as passionate about film as we
are. Every film fan has at some point has wanted to question the great
minds behind a movie and opportunities like this allow them to do just
that from the comfort of their own home."
On to another innovative idea, and we may be used to seeing ambassadors in the world of fitness (Anchor Bay has used UK celebrities to help promote its American-made 10 Minute Solutions fitness titles), but we note with interest that the idea is now spreading elsewhere. Network is offering interviews with genre grandee Kim Newman to discuss its forthcoming release of The Edgar Wallace Mysteries Volumes One and Two. The titles are due on July 30 and Newman will be on hand to discuss the importance and influence of crime writer Wallace. Newman has also penned sleeve notes for Network's ambitious release of all 47 Mysteries this year. Network md Tim Beddows said: "Edgar Wallace is one of the of the most significant pulp crime writers of the 20th century and these 'B' movie film adaptations of his literary work demonstrate his writing talent. We felt that the best way to bring his films to a wider audience would be by having an authority on crime fiction support the seven volumes being released over 2012. Kim Newman is such a figure. Widely respected as a critic and author, he is writing introductions for all 7 volumes as well as undertaking a series of interviews to promote the range. The Edgar Wallace Mysteries Volumes 1-7 demonstrate Network's commitment to bringing forgotten gems to film lovers."
---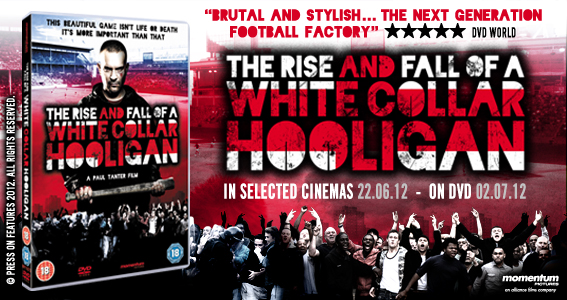 ---
One of the biggest releases of the week beginning June 25 was The Best Exotic Marigold Hotel from Fox, and, to mark the launch the major sent out a fleet of branded rickshaws across London to mark the event. The rickshaws were waved off by one of the film's stars, Celia Imrie. Fox also unveiled a survey that showed that Brits were twice as likely to prefer curry as homegrown food, further boosting coverage for the film…
One of previous week's big releases, of course, was Momentum's The Woman In Black, which, as we noted on our newsletter last week, got off to a great start at retail and has sold through well. And you may have spotted its in-store presence, with some smart point of sale. Well, that pos came from newly-launched UK company Cardboard. Headed up by Jason Casey, an industry veteran often known as Mr Cardboard, The Woman In Black was its first major project. Casey said: "Without big company overheads or factory machines to feed etc we are in a better position to meet the financial challenges that studios continue to face. Our proposition is to maximise constricting budgets without any loss of service or quality. This was put to test recently with The Woman In Black to great success. The design, implementation and delivery was managed by Cardboard. Our 'commitment to compliance' ensured every single unit was accounted for which resulted in outstanding presence in all the retailers involved. We pride ourselves on our constructional design and final quality product, but we also have a novel creative collective, in terms of industry friends who are figure heads in their various disciplines, so we can accommodate either directly or indirectly any enquiry from the most basic requirement to the most ambitious."
Monday is becoming a must-see night for television, certainly as far as the fledgling Sky Atlantic channel is concerned. And those without the Sky-owned station, which the media giant is keeping for itself, can at least be cheered that one or two of its bigger offerings will be making their way to stores later this year. Monday's new programmes included new Alan Partridge material, with Steve Coogan's comic creation in fine form, as well as Armando Ianucci's Veep, a US-style take on his popular The Thick Of It. Well, both will be arriving on DVD – BBC Worldwide releasing the former and HBO the latter. Worldwide's Alex Stubbs said: "I'm very excited about the release of Mid-Morning matters in November and its viewing figures have been really strong on Sky Atlantic. We've put out box-sets and a Partridge live DVD over the last couple of years, but this will be the first new material from Alan Partridge since 2003 and we have high hopes that it will do well."
Some big film activity taking place in the week beginning July 2… Monday sees the launch of the Hong Kong 15, a new film festival marking the 15th anniversary of Hong Kong returning to Chinese rule. Organised by Terracotta, a label that also runs its own festival, it is working closely with labels such as Arrow, G2, Network, Palisades Tartan and more to put on a series of screenings that show both current and older titles from Hong Kong. Terracotta's Joey Leung said: "Coming from Hong Kong heritage, this event is close to my heart and also an enjoyable project for Terracotta staff to have got involved with - planning and executing a film festival in 33 days! We worked closely with all parties involved, co-organisers the Hong Kong Economic and Trade Office, London, sponsors Cathay Pacific, and all our distributor partners in London and Hong Kong, as well as the local Odeon staff at their Covent Garden site to bring you an exciting range of films to celebrate the 15th anniversary of the hand over."
Also coming up, Studiocanal will be hosting a special event ahead of its forthcoming release of the latest from the somewhat eccentric director Bobcat Goldthwait. God Bless America will be premiering at the Prince Charles Cinema in London's West End on July 4, aka American Independence Day, with the director (also a comedian and writer) appearing afterwards to host a Q&A. There'll even be a free hot dog and a Bud for attendees, with American-themed decorations and even fireworks in the foyer, the latter on screens. As distributor Studiocanal rightly said, it will act as a perfect platform for the July 9 DVD release…
And we'll end as we began, with some anti-piracy news and such has been the popularity of a short film competition aimed at raising awareness of the importance of intellectual property among, other things, the political community in Westminster, that the deadline for entries is being extended. Film The House, organised by Mike Weatherley MP, will now be open until the middle of July. Other MPs will help judge the competition, with the winner announced in October. I
ndependent film producer, Rebecca O'Brien spoke about the importance of encouraging new UK talent, but there was a need to tackle the risk to their intellectual property. She said:
"
It is fantastic to see so much support for the competition in its first year, from Parliamentarians, the industry and in the number of amateur film-makers across the country who have entered the competition. It is only through supporting up-and-coming talent, and through protecting their ideas and content, that we can ensure that future box-office hits are home-grown in the UK." Weatherley added: "It is clear from the submissions we've had that the UK is brimming with fresh talent, and that's why this competition is so important. Government needs to work with industry to ensure that creators are properly rewarded for their work. To develop a sustainable market for film, we need to value those who create movies, those who invest in them, and those who distribute it within both the film and video industries."
---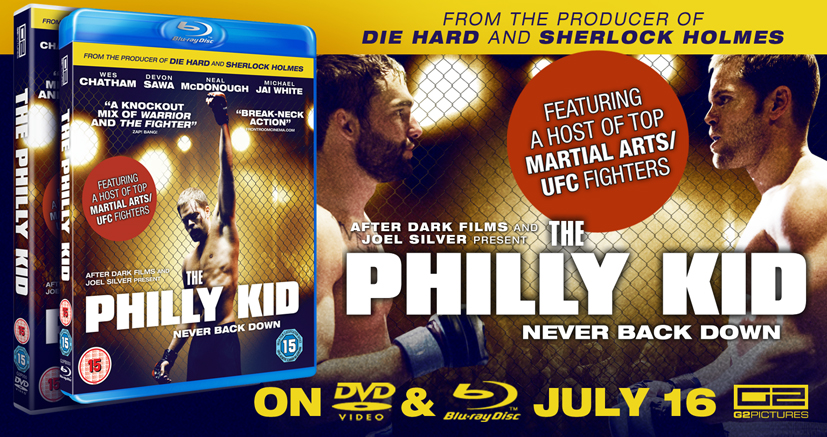 "We developed these apps to be state-of-the-art, easy and fun to use. Viewers are never more than two taps away from hundreds of great films they can view for free."
Screen Media Ventures' Gary Delfiner, launching Popcornflix, apps offering some 200 free films at launch, in the UK (more on this on our website soon, and on here next week…)
RELEASE OF THE WEEK
We've oft praised the BFI's output here before and its July 23 release of Wonderful London only adds to its remarkable catalogue of titles. It's a look at how the capital used to be in the 1920s, using truly wonderful restored footage. As the BFI's Phil Roberts explained: "Wonderful London is a delightful collection of silent films. As well as some familiar landmarks the films also show lesser-known and rarely filmed areas such as Clerkenwell, Whitechapel and the original Chinatown of Pennyfields in Limehouse. Interest in the hidden history of London has never been higher, due to the excellent BBC2 series The Secret History of London Streets, as well as writers such as Jude Rogers and Iain Sinclair - both of who contribute to the Wonderful London booklet. We've teamed up with Jude Rogers' website SMOKE: A London Peculiar to present a special screening and launch of the DVD at Rough Trade East on Wednesday July 18, featuring a live DJ soundtrack from Bob Stanley of St Etienne." We will definitely be attending this free event, see you over in Brick Lane…
AT THE MOVIES
Abraham Lincoln: Vampire Hunter because Alien Toppler this week, as the film knocked Men In Black 3 off the top slot at UK cinemas this week, with a haul of £1.1 million in its opemning frame. It was slightly ahead of both the tthird Will Smith outing and another new entry, The Five Year Engagement, which took just over £1 million. Other new entries were Chernobyl Diaries, with almost £500,000 and Bollywood tale Teri Meri Kahani, which trook £190,230.
Speculation is rife as to which characters will be next for the big screen Marvel treatment. An as yet unnamed superhero movie is slated for a 2014 release, but there's no confirmation until, as expected, the comic book giant unveils its plans at the next Comic Con event. But this week, according to some reports (or just out and out rumours), those next for the big screen are Guardians Of The Galaxy. Given their multi-character make-up, it could be a fitting title to follow in the wake of The Avengers…
We've talked about Magic Mike earlier, and it's with great interest that we read that star Channing Tatum and director Steven Soderbergh are planning to take the film to the stage. Yes, get ready for Magic Mike The Musical. Stories are doing the rounds that it will be turned into a play, headed for Broadway. It will be a hard act to follow, but let's hope they can rise to the occasion (that's enough double entendres…)
We've mentioned Alan Partridge's new Sky Atlantic programming above, so it's timely to take a look at where the feature film outing is… This week news has emerged about the release date (August 16 2013), the plot (Alan will attempt to save his career at the same time as "negotiating a potentially violent turn of events") and even the distributor, Studiocanal. Referring to the latter, Partridge himself, through Steve Coogan, said it was "the greatest Anglo-French co-operation since the Normandy landings". Creator Armando Ianucci has also reiterated that the film will still take place in Partridge's beloved Norwich…
SITE OF THE WEEK
We saw the film (and interviewed the director) ahead of its theatrical and later DVD release, but have a look at this…
TWEET OF THE WEEK
We've been talking about our postman, free donuts, railing against The Guardian's anti-industry agenda and talkingg about the films we've watched at www/twitter.com/theraygun…
A wonderfully titled forthcoming theatrical release from Signature…
Remember Spike Lee? Here's his newest…
Be warned, this is a Red Band trailer, but this is truly amazing, from Wu Tang
Here's the latest from Revolver…