E1'S GLOBAL DREAM CONTINUES
COMING SOON ON DVD AND AT CINEMAS
---
---
It Was A Good Week For..
.

Our industry, buoyed by the passing of the Digital Economy Bill..
It was a bad week for.

.. Internet warriors, whose web-based whingeing got them nowhere in the end as the DEB sailed through Parliament...
And lo, it came to pas that the Digital Economy Bill passed on to the statute books this week after its final passage through parliament. The Bill has changed along the way, but the amendments and new clauses still see one of its central tenets, which will allow courts to block Internet sites which are or are likely to be used "for or in connection with an activity that infringes copyright". Needless to say the Internet warriors were up in arms over the fact that only a handful of MPs debated the bill as it was sped through parliament (a fact that tends to ignore that this is how most parliamentary business is done) and that it could block genuine websites, but, at the same time, it must be acknowledged that at last the government appears to have responded to our industry's lobbying. And we at The Raygun like the fact that one of the final acts of this government has done something useful for our business. The final stage will see the bill passing through the Lords on a final, what should be routine journey, ahead of Royal Assent and, finally, becoming law.
And if you can wade through the acres of comments by aggrieved Internet types (whose campaign for Internet freedom and democracy always appears, to our eyes, to be more about bemoaning the fact they may not be able to illegally download films easily any more, rather than some kind of civil liberties issue, no matter how much they dress it up), it's worth having a look at the full update on what the bill actually does. Have a look here: http://www.guardian.co.uk/media/pda/2010/apr/08/digital-economy-bill-quick-guide-45-measures The Bill's introduction was welcomed by the BVA. Commenting on it, director general Lavinia Carey said: "The BVA is delighted to see the Digital Economy Bill successfully passed with clauses in place to protect copyright holders from peer-to-peer file sharing as well as from illegal sites offering copyright material for free. As a nation we should be enormously proud of our home entertainment industry which produces a wealth of extraordinary material to be enjoyed by millions. Illegal consumption of this material is effectively stealing and squeezes the industry's budgets, which in turn stunts the creativity of content and innovation we have come to enjoy."
Elsewhere his week seems to be dominated by television programming, as Doctor Who returned to our screens and two of our favourite US programmes, Glee and Mad Men, both come to the end of their TV run ahead of DVD release. 2entertain was celebrating after the all-new incarnation of its perennial strong DVD seller Doctor Who got off to a strong start in terms of viewing figures. The new series, featuring new lead Matt Smith, kicked off on Saturday on BBC1 and drew an average of 8 million viewers, peaking at 8.4 million, a 37.4 per cent share of the total viewing audience. It was more than double that of its closest terrestrial rival and more than all four of the other standard channels combined. The first DVD release, Series 5 Volume 1, is due on June 7 on both DVD and Blu-ray and features the first three episodes of the fifth series and, in a first for 2entertain's volume-by-volume releases, boasts an exclusive 10 minute special feature, the Monster Files. Three further releases featuring the current series are slated for release in July, August and September, ahead of an all-singing, all-dancing box set in November. The marketing campaign is currently being finalised, but 2e is promising "significant" support both in-store and elsewhere.
Editorial staff on four of the leading women's weeklies magazines were treated to impromptu live performances from a homegrown Glee club to mark Fox's release next week of the first series of Glee, which appeals to the gay man and teenage girl in all of us (well, us at The Raygun, for starters). The media tour saw the amateur Glee club performing Don't Stop Believing from the series in the offices of Closer, Best, Heat and Star and agency Premier PR handing out copies of Glee: Road To The Sectionals (to give it its full title) and goodie bags. Further Glee-related activity takes place tomorrow (Friday) with the launch of a nationwide search for the best UK-based Glee club. The winners will get to perform in London's Apollo Theatre (home of Wicked), which is also the location for tomorrow's launch. Fox TV controller Rosangela Amadei said: "Glee is definitely one of the most exciting TV shows 20th Century Fox has released in the last few years. [It] is a franchise with fantastic potential due to an amazing cast, fantastic songs and a wide audience. It appeals to everybody from school age to mums and dads and grandparents. It has the power to bring the family together, and is one of the most discussed shows on social media networks. The long awaited DVD Glee Road To The Sectionals will be out on Monday and will be supported by a multimedia campaign: heavy weight TV and online together with an innovative, interactive consumer PR campaign. Everybody will be dancing and singing next week." Us at The Raygun included, we can assure you...
Our other favourite telly programme is, of course, Mad Men. The latest (third) season is drawing to a close and Lionsgate is preparing for its April 26 DVD release. The campaign will include press advertising targeting male, female and TV fans, and is also planning an event with the Screenwriters' Festival. It is also giving a new lease of life to the brand by introducing new packaging. Lionsgate's Kaz Mills said: "Our key objective for this release has been to widen the DVD buying audience and try to entice people into the brand even though we're now on Season 3. With this in mind, we have developed the most beautiful, limited edition, exclusive packaging for the triple box set on DVD and Blu-ray. This is hot stuff and we anticipate this will get picked up by both newcomers and collectors alike."
---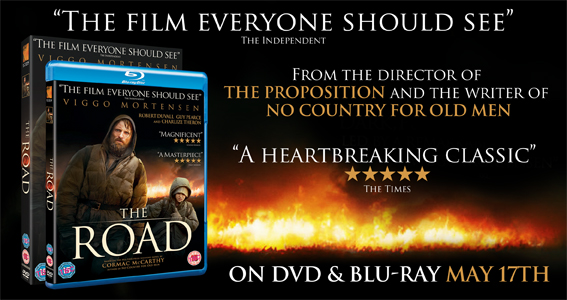 ---
Meanwhile, it's been a busy week for Network ahead of the release of Starsuckers on DVD next week. The documentary, which blends the comic and political comment in its look at our celeb-driven culture, had already garnered coverage around its theatrical release and Network has managed to heat it up again for the DVD. Chief among these is a wonderful clip from the film starring none other than publicist extraordinaire Max Clifford (see http://www.youtube.com/watch?v=U6qy-n5sCrc for more), which has notched up more than 10,000 views in less than a week. The Raygun attended a special screening of the film on Wednesday evening, enjoying a drink with director Chris Atkins ahead of his Q&A with the Mirror's Jessie Mellor. He discussed his two year journey to make the film, the fact that legal clearances took nearly as long and, best of all, we discussed the 58 page letter of complaint he received from Sir Bob Geldof, which unwittingly helped the film by giving it a new PR push... Atkins said: "We are delighted that the film is being released uncut on DVD, unlike the version which was broadcast on television earlier this week. Full marks to Network for having the vision to release Starsuckers as it was seen by cinema-goers last year. "
Network's feature film business continues to grow and the company has inked another deal to pick up a strong title to add to its ever-growing catalogue (its most recent theatrical release was No One Knows About Persian Cats, which has already garnered plenty of activity and coverage). The company has picked up theatrical, DVD and TV rights to Lymelife, which comes complete with a seal of approval (and exec producer credit) from Martin Scorsese. Set in 1970s Long Island and featuring a cast that boasts Alec Baldwin, Cynthia Nixon and not one but two Culkins (Rory and Kieran), the film will be released at cinemas in June ahead of its DVD bow. Network md Tim Beddows said: "We are delighted to have picked up UK rights to Lymelife as we continue to bolster our film library and cement the company's position as a distributor of quality alternative cinema."
Network's film titles are, of course, distributed through Fusion Media Sales and the company, which also looks after the likes of Artificial Eye, High Fliers, Second Run DVD, Terracotta and Trinity, has enjoyed a storming start to 2010, setting the seal on its rebirth from the ashes of the old World Cinema operation. Its strong performance has been enhanced by a quintet of titles that have all exceeded expectations. It may not be in the Twilight league, but titles such as Passchendaele, Antichrist, In The Electric Mist, The White Ribbon and Fish Tank, have exceeded expectations and are as integral a part of the business as the aforementioned blockbuster. What's more, they are all enjoying a lengthy shelf life with combined sales across the quintet now well over 110,000. Fusion's Murray Dibbs said: "We are really pleased that we have over-performed on our five key Q1 releases and with the likes of Samson & Delilah, Lourdes, City Of Life And Death and Vincere to come in the next few months we are set to have a great summer."
Also in the independent sector, the irresistible rise of E1 as a major international player continues apace. The company has now moved into the French market after inking a deal to release E1-branded titles through Aventi Distribution. It is now acquiring titles for the territory, with its initial slate including French Canadian thriller 7 Days, Love Ranch starring Helen Mirren and Joe Pesci, and Dorian Gray, among others. Obviously, it further enhances E1's not inconsiderable buying power even further. E1's filmed entertainment president Patrice Theroux said: "We're thrilled to be bringing the E1 brand to France, enhancing our robust distribution operations in Europe and leveraging our expanded network to position us for further growth internationally. This approach, like the one we recently announced in Australia and New Zealand, allows us to acquire rights on a larger scale and distribute across multiple formats including DVD, TV and digital into an expanded list of territories." The company is also moving into theatrical distribution in the US, albeit in a limited fashion allowing it to platform releases for DVD release and international sales.
Talking of platforming releases, the Easter weekend saw Momentum doing just that with its Bitch Slap premiere and screening at London's Prince Charles Cinema, as previously reported on The Raygun newsletter. As well as Bitch Slap, the event also screened a brace of Russ Meyer films and the original two films in one version of Quentin Tarantino and Roberto Rodriguez' Grindhouse. Momentum's Adam Eldrett said: "The day was a rip-roaring success for all involved and several of our competition winners have reported back what a great day they had, followed by [the question] 'when is the DVD out?'. The micro-platform release really has worked for us so far on Bitch Slap. day. Clearly the Prince Charles was THE perfect home for our Bitch Slap premiere."
We'll end with an interesting deal for Icon, as the independent has inked a first look production deal with rising multi-hyphenate actor/writer/director Noel Clarke and his company Unstoppable. The deal should see Icon being furnished with some hugely DVD-friendly titles, Clarke's previous output includes, of course, Kidulthood and Adulthood.
---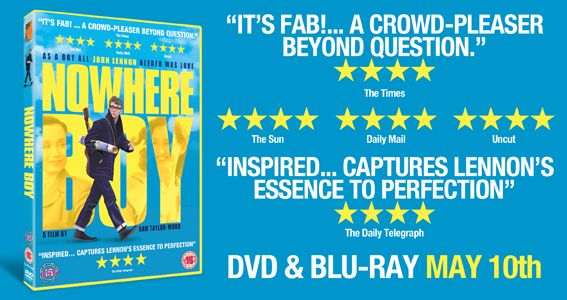 ---
QUOTE OF THE WEEK
"
This is a truly remarkable performance in that out of 127 general market films released, just four 3D movies captured 33 per cent of the total dollars so far this year." Jim Chabin of the International 3D Society, commenting on the news that a third of box office revenues in the US this year have come from 3D films (and just four of them too).
Director Ondi Timoner's Dig! is one of the finest music documentaries of the past decade and if you thought the Brian Jonestown Massacre front man Anton Newcombe was an interesting and somewhat eccentric character to star in that film, wait till you see who she's chosen for her latest outing, We Live In Public. The documentary, due from Dogwoof on April 12, follows Internet guru Josh Harris, who earned and lost a fortune during the dotcom boom, at the same time as organising some of the web's more outlandish stunts. Dubbed as the godfather of reality television, Harris effectively invented Big Brother with his experiment that saw 100 people piling into an underground bunker in New York and allowing their lives to be streamed live over the Internet. Later Harris installed cameras in his own flat and allowed himself and his partner to have their whole lives shown live. Dogwoof's release follows a successful theatrical release last year and critical acclaim that included a Grand Jury prize at Sundance. ""We're delighted that Josh could contribute a special commentary track to the DVD. His and director Ondi Timoner's separate commentaries are great features of a fantastic DVD packed with extras," said Dogwoof's Terry Stevens. "We're confident that the enthusiasm the film, Josh, and Ondi were received with will translate to a very healthy response to the DVD release."
It was a big week for new releases, as four newbies crashed into the UK top 10, three taking the top slots. Warner's Clash Of The Titans landed in pole position, buoyed by receipts of almost £5.7 million. DreamWorks/Paramount's How To Train Your Dragon took just shy of £5 million, while Universal's Kick-Ass scored just under £4 million. The other new entry was Remember Me, at number seven, with almost £1 million in revenues. Clash also dominated in the US, with a bow of $64 million, despite the earthquakes (see below).
Here's that update on xXx 3D you've all been waiting for. Actually, that may be prematurely harsh, for, after the debacle was xXx2, it seems as if the franchise is getting back on its feet. That's not to say when we first came across the story that Vin Diesel is returning as the eponymous hero after Ice Cube's flirtation with the role, and that Rob Cohen was back in the director's chair and that the film was likely to end up at Paramount rather than Sony, we didn't have to check the date. And it was April 1. But this is no April Fool. All the above is true. Now, remember, the first one wasn't all that bad, it was the departure of Cohen and Diesel that led to the Ice Cube sequel (xXx: State Of The Union, to give it its full title), so Paramount could be on to a winner here, if they do pick it up from Sony and it's yet another strong franchise for the now action friendly studio...
It's the kind of news that will strike a combination of fear and excitement into the heart of every Star Wars fan in the universe... Lucasfilm Animation, the cartoon branch of George's empire built on the back of his Jedi franchise, is developing a new animated series. And it's a comedy. While diehard fans will no doubt be excited at a new addition to the brand, there will be others among the notoriously picky group who are already frothing at the mouth about this affront to the good name of Star Wars, at the same time as remembering the ill-fated holiday special from many years ago. And they're probably spewing forth bile about George Lucas, verily as we speak, over the Internet. But we liked its most recent animated outing, so we're approaching this news with an open mind...
More potential cries of "sacrilege", this time from former punk rockers, as news emerges that John Lydon, aka Johnny Rotten, is to star as himself in a forthcoming Norwegian film. Lydon, who, many would argue, became a caricature of himself long ago, will appear in Theory And Practice, a tale of a 13-year-old boy and his hippy father who, mourning the loss of his partner and the boy's mother, get into punk. Obviously, this leaves the teen with a slight problem, as his father's interest in punk means its rebellious and contrary nature doesn't have the same effect on his dad... One can only hope it leads to an official DVD release of Lydon's previous starring role, alongside Harvey Keitel in the rarely seen Order Of Death.
It's not like we waste all our time "researching" stuff on facebook, but we liked Momentum's competition to give away its gorgeous Bitch Slap limited edition theatrical poster away (see story above) http://www.facebook.com/MomentumPicturesUK
We've been avidly reading details of screenings of Clash Of The Titans on America's West Coast that were interrupted by the weekend's earthquake... Fascinating stuff and great promotion for the film.
Highlight for us was Four Lions, the forthcoming Chris Morris film from Optimum, which we saw just before the Easter holidays. Biting satire, daring and, even better, laugh out loud funny. The first half an hour is arguably the most enjoyable time we've spent in a cinema for months...
Is it just us, or does a new Steve Carell film seem to come along every week? Here's his latest...
For those Troll 2 lovers out there...
We can't wait for this, loved the first one and this is supposed to be even better:
Anyone at frightfest last year will have seen a clip of this, looks well scary:
Being Human Series 2 (2entertain) (DVD and Blu-ray)
Alvin And The Chipmunks 2 – The Squeakquel (Fox) (DVD and Blu-ray)
The Bicycle Thieves (Arrow)
The Big I Am (E1 Entertainment)
Blood And Oil (2entertain)
The Chief Series 2 (Network)
Confessions Of A Superhero (Brightspark)
The Count Of Monte Cristo The Complete Series (Network)
Dancing On Ice Series 5 (ITV)
D.Gray Man: Series 1 Part 2 (Manga)
The Descent Part 2 (Pathe) (DVD and Blu-ray)
Destination South Africa 2010 (Green Umbrella)
The Devil's Mercy (Scanbox)
Dolan's Cadillac (Momentum) (DVD and Blu-ray)
Examined Life (ICA Films)
Fresh Fields Series 1 (Network)
The Gentle Touch Series 4 (Network)
Ghost Machine (Anchor Bay/Starz)
The Girlfriend Experience (Revolver)
The Greatest (High Fliers)
Harvey Birdman (Revolver)
Henry Lee Lucas: Serial Killer (Lionsgate)
History Of The National Railway Museum (Demand DVD)
I'm Gonna Explode (Artificial Eye)
Jonathan Creek The Judas Tree (2entertain)
The Larkins Series 2 (Network)
Law Abiding Citizen (Momentum) (DVD and Blu-ray)
Law & Order Season 7 (Universal Playback)
The Man With The Gun (Optimum)
Mapping Murder (Demand DVD)
Midsomer Murders: The Sword Of Guillaume (Acorn)
My Father My Lord (Artificial Eye)
Only The Brave (Scanbox) (rental)
OSS 117 Lost In Rio (ICA Films)
Powerboat P1 World Championship Review 2009 (Demand DVD)
Raging Phoenix (Cine Asia)
Rosalie Goes Shopping (Drakes Avenue)
Rosamunde Pilcher's Four Seasons: Winter And Spring (Acorn)
Salmonberries (Drakes Avenue)
Sherlock Holmes (Revolver)
Shiva Rea Yogini (Acacia)
The Shouting Men (Kaleidoscope)
The Slayers Next Complete Box Set (MVM)
The Sisters (High Fliers)
Step By Step Belly Dance With Leilainia (Acacia)
Superjail Adult Swim (Revolver)
Thomas Hardy's Wessex Tales (Acorn)
A Touch Of Frost Series 15 (ITV)
Trudie Styler's Core Strength Pilates (Clear Vision)
UFC: Best Of 2009 (Clear Vision)
Undeniable: The Rise Of Dwayne Wade (Clear Vision)
We Live In Public (Dogwoof)
Wonders Of The Solar System (2entertain) (DVD and Blu-ray)
WWE Survivor Series 2001 & Vengeance 2001 (Clear Vision)
OUT THE FOLLOWING WEEK ON DVD (April 19)
Anyone For Denis? (Revelation)
Boogie Woogie (E1 Entertainment)
Bigger, Stronger, Faster (Scanbox)
The Box (Icon) (DVD and Blu-ray)
The Boy Whose Skin Fell Off (Revelation)
The Cry Of The Owl (Metrodome)
Curry And Chips The Complete Series (Network)
Dance Of The Dead (Lionsgate)
Dancing On Ice Series 5 (ITV)
Earth The Box Set (2entertain) (DVD and Blu-ray)
The Foreign Legion (Digital Classics)
George And The Dragon (Centurion)
Gilmore Girls Season 6 (Warner)
Hallelujah The Complete Series (Network)
Hamlet (2entertain) (Bl-ray)
A History Of Scotland (2entertain) (Blu-ray)
Hot Metal The Complete Series 2 (Network)
I Hope They Serve Beer In Hell (Momentum)
If There Weren't Any Blacks You'd Have To Invent Them (Network)
Inland Empire (Optimum) (Blu-ray)
In Loving Memory The Complete Fourth Series (Network)
Iron Man Armoured Adventures Vol 2 (ITV)
John Wilson's Fishing World (three titles)
The Last Emperor (Optimum) (Blu-ray)
Little Red Tractor Topsy Turvy (Revelation)
Man Utd A Century Of Dreams (2entertain) (DVD)
The Men Who Stare At Goats (Momentum) (DVD and Blu-ray)
My Father Pablo Escobar (Brightspark)
Naruto Unleashed Series 9 The Final (Manga)
Rainbow Naughty Zippy (Fremantle)
Ross Kemp Middle East (2entertain)
Serious Moonlight (Universal)
Sky West And Crooked (Network)
Sooty The Big Surprise (Fremantle)
Spiral (Universal indi VISION)
Surgical Sprit Series 5 (Network)
The Thick Of It Series 3 (2entertain)
Triads, Yardies & Onion Bhajees (4Digital Media)
UFC Penn Vs Sanchez (Clear Vision)
Vigo: Passion For Life (Park Circus)
WWE Best Of Raw 2009 (Clear Vision)
twork)
OUT THIS WEEK AT CINEMAS
I Know You Know (Network)
OUT THE FOLLOWING WEEK AT CINEMAS (April 16)
City Of Life And Death (High Fliers)
Crying With Laughter (Britfilms)
Dear John (Paramount/Momentum)
Give Me Your Hand (Peccadillo)
The Manchurian Candidate (Park Circus)
To subscribe to The Raygun newsletter, please email
info@theraygun.co.uk
with subscribe in the subject matter
To unsubscribe, email
info@theraygun.co.uk
with unsubscribe in the subject
For editorial or advertising queries, contact
tim@theraygun.co.uk