RAID STORMS THE CHARTS AND TWITTER…
SOME GIRL WHO DOES INTERVIEWS
TRUST, FDA AND THE RAYGUN AT LFF
LIONSGATE'S STRIPPED FOR ACTION…
…AND TAKES A WHISKEY TIPPLE
STUDENT OFFERS FROM RETAILER
RELEASE OF THE WEEK: EASTBOUND
---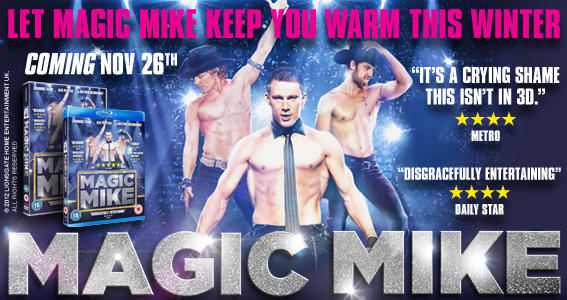 ---
If you can't read this newsletter or see the ads, please click
here
It Was A Good Week For…
The Raid, off to a stormer and outselling all other new releases for the first part of the week…
It Was A Bad Week For…
After our website, this week it was our email suffering, apologies for the bouncebacks…
So, after what seems like an eternity since it was first mentioned here on The Raygun and elsewhere, and after numerous column inches here (see our feature tracing its history on our website), Indonesian thriller The Raid finally arrived in stores this week. And, don't say we didn't tell you, but the title got off to a flying start, outselling all other new releases for the first half of the week. And as The Raygun went to press, it received another significant boost with an afternoon's worth of activity under the hashtag of #RAIDRULES on Twitter. It started at 1pm on Friday (September 28) and continued throughout the rest of the day, trending on the microblogging site. Fetch's Almar Haflidason said: ""The Raid is one of those rare films - a game changer in its genre and we couldn't let that opportunity slip by so throughout Friday afternoon we're running a #RAIDRULES event on twitter (which is already trending at the time of writing) where fans of the film and action movies in general can celebrate what is easily the action film of the year and surely a contender for the best of this century so far…" More on The Raid's first full seven days of sales next week…
The Raid, of course, started off its life cycle in the UK with plenty of talker screenings and incredible word of mouth. With those two criteria being crucial in launching a title, then we suggest you keep an eye on Momentum's Sinister, due out at cinemas next week. The buzz building around the film is incredible, with Twitter ablaze with comments about how scary this film is. Momentum has already screened it to retailers with notable success. The company's Kristin Ryan said: "Also attracting some strong social media buzz is Sinister, a tense, claustrophobic horror thriller from the team behind Paranormal Activity and Insidious out in cinemas next Friday. Our online PR team is running a unique competition inviting people to tweet a review to @SINISTER_UK with the hashtag #SURVIVESINISTER for the chance to win a private screening to challenge your friends to see if they too can 'survive Sinister'."
---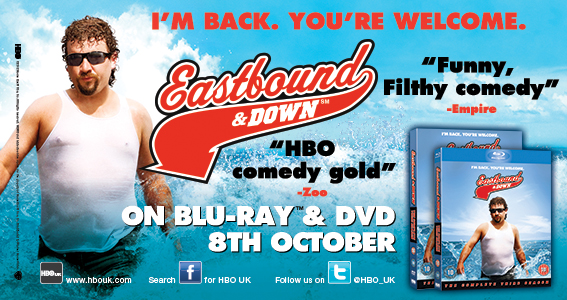 ---
And, in case you haven't noticed, it's been a busy week for James Bond too. For MGM and Fox took the first copy of the Bond 50 Blu-ray Collection on an epic seven-day, 1,600 mile trek around the UK. In a pun-filled event – the 007 Days Of Bond: Blu-relay (two for the price of one) – the box was taken on a tour of key Bond locations featured in the 22-film Blu-ray set. Various names associated with 007, from the first Bond girl, through to Britt Ekland and Jaws himself, Richard Kiel, as well as behind the scenes crew members, accompanied the box on various legs after Roger Moore had helped put it together. The box travelled in an Aston Martin, natch, before arriving at 10.07am at HMV's Oxford Circus store. Locations included Scotland, Wales, Pererborough, Cornwall and closer to home in Bucks before arriving in London. Each step of the tour got local and national coverage across television, radio and press. TV included slots on Sky News, BBC London, the One Show, This Morning, Alan Titchmarsh and beyond, with front page coverage in the Daily Express and, beyond, in the Daily Mirror, The Sun, The Times, Daily Telegraph and countless other articles. Fox's head of publicity and promotions Liz Silverstone said: "007 Days of Bond was a truly epic journey and a fitting adventure for Britain's favourite spy, celebrating Bond's 50th year on screen. It was many months in the planning but it was incredible to see the Blu-relay come together and the media support along the way was nothing short of phenomenal, making it one of our most successful PR campaigns of all time." We'll have some pictures up on our website shortly…
Also doing the rounds, and very busy this week, was Lucy Davis, the former star of The Office and now making a name for herself in LA. She flew back in to help promote the forthcoming limited theatrical and subsequent DVD release for Some Guy Who Kills People, a film that manages to blend horror and romcom elements. Davis appeared on the likes of Loose Women as well as the likes of BBC radio, national press and everyone from the women's weeklies and horror press, with interviews set to run around the respective October 5 (theatrical) and October 15 (DVD) release dates. As noted here previously, the film is being released by the new label from Grimmfest, the north west horror film festival, and distributed by Koch Media, with the PR handled by Aim Publicity. The film will be airing at the Grimmfest event, which starts next Wednesday, October 3. Koch Media's Hollie Richmond said: "It's always a pleasure to work on a film like Some Guy Who Kills People - the cast and crew have been so supportive, and it's been a passion project for all involved, so to see the great reviews and coverage coming out is extremely gratifying and exciting."
---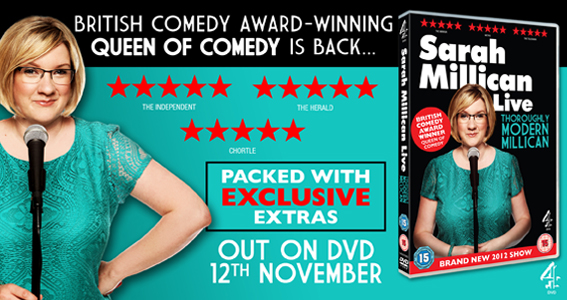 ---
More smart initiatives now, and Revolver has come up with a corker for the release of ill Manors, the directorial debut of Ben Drew, aka Plan B, on Monday October 8. The Friday before release, October 5, the company will be hosting a special prison-style screening on the set used in the film, Three Mill Island, out in Plan B's own (ill) manor, east London. The event takes part in the prison set parts were shot, and guards will be serving "inmates" drinks and there'll be music and other elements for the evening event. It's part of a campaign that also includes xxx and xxx. Revolver's Martin Hearn said: " ill Manors will be available on DVD, Blu-ray, Download and On-Demand from October 8 and we have a great release campaign planned. Supported by TV pre- and post-release, we also have a really strong PR campaign running alongside which includes interviews with Ben in key press as well as other great features about the film. With special lenticular packaging across both the DVD and Blu-ray release, the film should have real standout in-store and help ensure that one of the must-watch films of the year becomes one of the must-have home entertainment releases."
Talking of press screenings, they've kicked off for the London Film Festival (we've seen the excellent Good Vibrations, due from The Works at theatrical and then via its ongoing deal with Universal). As well as the welter of films due both for press before the event and throughout its October 10 to 21 running time, there are also one or two other events worth keeping an eye out for. For starters, there's a "content protection workshop" entitled Moments Worth Paying For? Tackling UK Film Piracy. The event is due to take place on the morning of October 11 at the BFI Southbank and will include presentations from the FDA and the Industry Trust For IP Awareness. It will also include a Q&A session with senior industry figures (the line-up will be announced shortly). And we're proud to announce that The Raygun's very own Tim Murray will be hosting the event and Q&A (in fact, we're honoured to be involved). For ticket information and more details, email indevents12@bfi.org.uk, with Moments Worth Paying For in the subject line… More on this in the weeks to come too…
---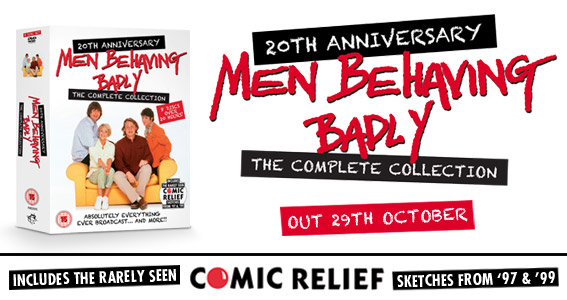 ---
Put quite simply, it's the end of an era. Clear Vision, the parent company of Silver Vision, the company that has been releasing wrestling home entertainment titles spanning three decades, has announced that its relationship with the WWE will be formally finishing at the end of 2012. The last new releases under this long-standing agreement will be SummerSlam 2012 and now: The Revolution. The Silver Vision imprint was one of the key factors in the growth of sports entertainment, as the WWE wrestling is known, in the UK; its support matched only by that of broadcast partner Sky. What's more, its relationship was indicative of the way the industry used to be: Clear Vision's Ian Allan saw a WWF event, as the organisation used to be known, and, hooked, approached it to license VHS for release in the UK. Now, after 22 years, that association has ended. No news yet as to which company will be releasing its titles, but in a statement on the company's website Clear Vision said: "Clear Vision and its staff are saddened by this news as we have worked very hard over the years to bring the best possible service to all WWE fans and we would like to thank you all for your continued support over the years. Silvervision.co.uk is looking forward to a new future which will amalgamate all the products and some new programmes of its mother company, Clear Vision Ltd, on one site." Other brands looked after in the UK by Clear Vision include the UFC, Ultimate Fighting Championship, NBA basketball and Gaiam fitness releases, it has just re-signed deals with the likes of the NBA and Marvel for assorted releases. Silver Vision was also the European licensor for WWE releases across numerous territories, having helped it develop its market in countries such as Germany, Spain and France.
To Maison Bertreux, in the heart of London's Soho, where The Raygun spent a thoroughly entertaining evening rubbing shoulders with some of the leading lights of the capital's criminal fraternity, both past and present. On one side, Mad Frankie Fraser, over there Eddie Richardson and all manner of villains, wide boys and diamond geezers. The reason? We were there to mark the impending release of Revelation Films' British Gangsters: Faces Of The Underworld. The series documents the careers of assorted villains from across the UK and is to air on Yesterday TV before being released by the company on November 19. Based on the book Faces, by the well-connected Bernard O'Mahoney, it is Revelation's own production. We'll have more on this in the weeks to come, both here and on the website. Revelation's Trevor Drane said: "As a BAFTA-nominated producer, Revelation Films is delighted to be back into making its own content. The true crime genre is very popular with film, television and home entertainment consumers. Our aim is to produce two or three series a year via our association with Bernard O'Mahoney's True Crime Publishing company. Bernard is the UK's bestselling true crime author and provides a wealth of fabulous and highly credible stories through his connections. British Gangsters: Faces Of The Underworld is a six part series and the first of these programmes."
One success story leading into Q4 we've noted here already has been Lionsgate's notable sales achieved with The Hunger Games. And as we've stated, previously, that was just the beginning of a rather hectic final part of the year for the ever-growing company, with the success achieved by The Hunger Games setting Lionsgate up nicely for the rest of its hefty Q4 slate. Another big title from the company comes in the shape of Magic Mike, one of the most talked about films of the summer, and one that put plenty of other blockbuster hunks in the shade… The company's Kaz Mills said: "It might be getting colder outside, but Magic Mike will be hotting up homes across the country as we bring Steven Soderbergh's feelgood smash hit to market this November. Magic Mike will certainly be eye-catching and immersive on–shelf with special packaging hot enough to equal the men of the movie. The £8 million hit will have a fantastic ad campaign planned including eye-catching outdoor, TV, online and particularly cheeky press insertions. The PR campaign will be a stripped to the waist, nubile beast, encompassing a suitably risqué screening and several searches for the UK's very own answer to Magic Mike encompassing broadcast, online and even some well known faces from the tabloids. In addition, the campaign will be exploring the reality of life as a stripper as well as engaging directly with consumers through a variety of feature and in-store activity designed to get hearts beating as well as propelling sales. We've also got promotions planned with St Moritz fake tan and LastMinute.com – with a "Free Stripper" giveaway on-pack… What more could you ask for ladies?"
---
---
Also in November from Lionsgate comes one title we're hugely looking forward to, the next (and fifth) series of its hit TV series Mad Men, which defies the natural laws of diminishing returns of TV programming and is as strong now as it ever was. In a unique element, Lionsgate has developed a worldwide exclusive, offering a limited edition version complete with bespoke Madison Avenue whiskey glass, an idea thought up by Lionsgate's Ben Grunbaum. "I think it's a pretty unique idea that hasn't been done before on such a major release and been led by the UK. My premise for this is to make it the perfect gift for the Mad Men fan," he said. Looking at the fifth season itself, Grunbaum said: "We have a large press, radio and online campaign planned focusing on the quality nature of the product. This kind of product is quite unusual in that it has a premium feel to it and appeals pretty evenly to males & females at the same time. It's our biggest launch yet, including close tie ups with some great third party brands like Peter Werth, The Ice Company, Lastminute.com, American Crew. Coupled with some great cocktail making events and Media tie-ups, we'll generate a lot of buzz. It's one of those titles where people love being associated with it and we have to turn things down." More on Mad Men, including a look at the whiskey glass, is up on our shttp://www.theraygun.co.uk now…
Speaking of our website, we've got loads up this week, including our regular looks at PR coverage for releases and what we've been watching on DVD and Blu-ray, as well as more on BBC Worldwide's Olympic release, the aforementioned Mad Men and its continued success and, up shortly, a report on the Toronto Film Festival from our roving reporter, Ian Gilchrist. Get over to
www.theraygun.co.uk
for more…
We've already mentioned HMV here and it's been a busy week for the retailer. Arriving after our deadline last week came news of the latest trading statement from the entertainment retailer, itself just released ahead of HMV's AGM, which took place on Wednesday. The statement confirmed what many already knew, with a like for like sales decline of 11.6 per cent, caused in no small part by the perfect storm of the Jubilee, Euro football championships and Olympics and Paralympics. Suppliers across video, games and music shifted releases and marketing spend accordingly, this making it effectively a self-fulfilling prophecy. New chief executive Trevor Moore, still bedding in at the retailer was looking forward to a better Q4 (and, it must be noted, one that's started ahead of the actual final quarter itself, thanks to the likes of The Hunger Games and Avengers Assemble). He said: "These numbers reflect the challenging markets in which we operate. However, the like for like decline was less marked towards the end of the period and we should be helped in the remainder of the year by a strong pipeline of new releases in the music, DVD and games markets ahead of Christmas."
---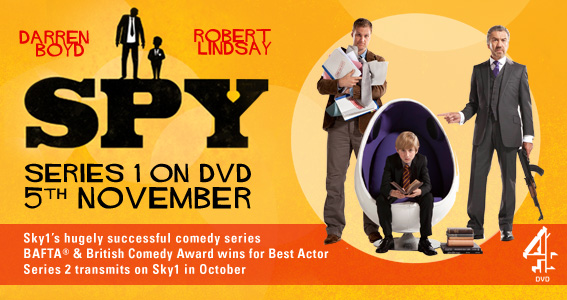 ---
Also from HMV, as students arrived at colleges and universities for the new term, the retailer reintroduced its student discount scheme at HMV and FOPP stores around the country. All students need is a university or higher education ID to get a full 10 per cent off the cost of DVDs and Blu-rays, including films featured in campaigns such as its five for £30 Blu-ray offering. The offer lasts until October 14.
And more from HMV too: keep an eye out for some gorgeous Swarovski crystallised DVD Steelbook covers for Snow White And The Huntsman, due from Universal on Monday October 1. It's giving them away in conjunction with the major and the Daily Mirror, with the five specially customised Steelbooks being worth a whopping £2,500 each. There's a prize draw for Mirror readers who take a coupon into their local HMV, while at the flagship Oxford Street store in London customers will be biting into an apple to see if they've won one of the hugely limited editions…
And we'll end with some news from France, where the country's new Hadopi laws are now coming in to play. After the first individuals were fined just two weeks ago, news has emerged this week of a whopping €1.1 million and suspended prison sentences handed out to five members of two Internet piracy rings. The quintet, from two separate sites, Cinefox and Carnage, for offering illegally copied films, taken from both cinemas and foreign DVD releases. More than 1 million warning letters have been sent out through the legislation. Although the current French government is believed to be looking at the future of the legislation introduced by its predecessor.
---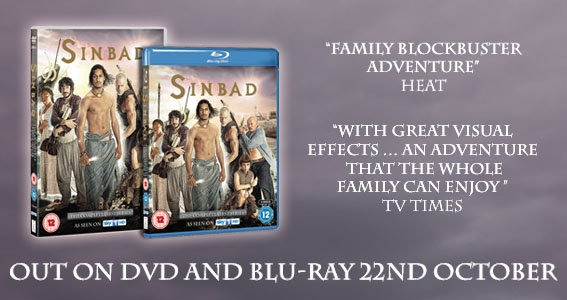 Anyone who knows us at The Raygun will know that as far as we're concerned, Eastbound And Down is one of the finest series to come out of the HBO stable. At the opposite end of the spectrum from, say, The Wire, it follows the exploits of the foul-mouthed failing baseball star Kenny Powers, played by Danny McBride. As HBO's Sophie Knight said: "Kenny Powers is back for a third season and we're thankful that it's not the last! Out on Blu-ray and DVD from the October 8, the release is being supported by a nationwide press campaign as well as online. Expect to see 'best mullets in sport' features as well as style guides to being KP hitting the press week of release. And for those unfamiliar with the term 'Your F***ing Out', there will be a series 1-3 box set available for all your catching up needs."
"The growth in connected TVs is another sign that online video is maturing. Streaming video has moved from the dorm room to the living room; and, as more households obtain and connect TVs to the Web, we predict increased trial and engagement for video distribution services."
Russ Crupnick, SVP of industry analysis for The NPD Group, talking about figures that show US consumers using TV as their first choice for streaming cideo had risen from 33 per cent to 45 per cent.
Paranorman has replaced The Sweeney atop the UK box office charts, although there's barely anything between them, both having taken just under £3 million. New entries were Killing Them Softly, with just short of a million, The House At The End Of The Street (just shy of £800,000) and Savages, with £379,898.
While having a quick butcher's at the WWE website while researching our Clear Vision story (see above), we came across a little gem we'd missed from the wrestling organisation: it is teaming up with Warner to co-produce a special Scooby-Doo animated DTV feature due for released in 2014. It will include cartoon versions of the likes of Triple H, John Cena and Kane alongside Scooby, Shaggy and co. What do you mean, you already thought they were cartoon characters?
Remake news of the week concerns Whatever Happened To Baby Jane, the seminal scenery chewer starring Bette Davis and Joan Crawford. Bizarrely, Walter Hill, he of Warriors fame (and most recently the Sly Stallone starrer Bullet To The Head) will direct, with Lakeshore financing the deal.
What do Matt Reeves, director of Cloverfield, Rian Johnson, helmer of the much-hyped Looper, Guillermo delToro, Juan Carlos Fresnadillo, the man behind 28 Weeks Later and numerous others have in common (apart from reading like a fanboy's fantasy dream team)? All are said to be, or at least rumoured to be, in the frame to direct Dawn Of The Planet Of The Apes, the sequel due at cinemas following the departure of helmer Rupert Wyatt…
---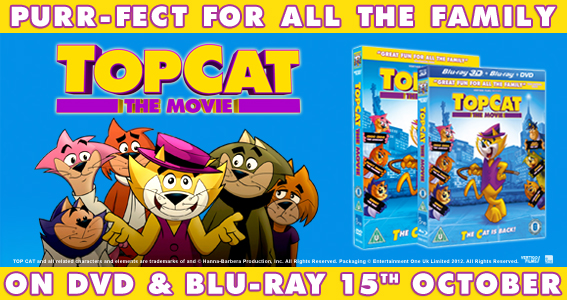 SITE OF THE WEEK

It's a theatrical promotion admittedly, but we really liked this competition put together by Universal for its 2013 sequel Kick-Ass 2. Consumers are being given the chance to win a set visit to the comic book film, and all they have to do is create their own Kick-Ass style superhero, complete with ideas for the outfits and everything… See more here:
http://www.facebook.com/kickassmovie
Found footage a go-go… New Paranormal Activity 4 trailer…
Park Chan Wook, of Oldboy fame, directs Nicole Kidman…