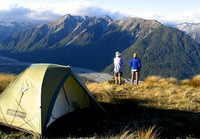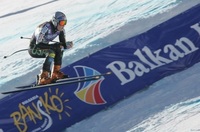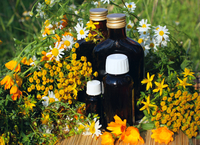 20% growth in purchases of sports and tourist equipment in Bulgaria
According to a new study, Bulgarian consumers are changing their habits and live a more healthy and active lifestyle. Along with the traditional sporting goods such as bicycles, treadmills, sports shoes and clothing, they want to own equipment for outdoor adventures, extreme sports, tents, navigation systems, digital cameras, etc.
The marked trails in Bulgaria are 37. 000 km. and 60% of the country's territory is covered by mountains and hills. They are accessible during all four seasons and provide unlimited opportunities for sport and extreme tourism.
European Capital of Sport for 2018 is called Sofia
Sofia Municipality will invest about 5.5 million lev in sport infrastructure and 365 regional, 32 urban and 12 national competitions will be organized in the next three years. By the end of 2017 a 100 km. bike lanes, two sports halls, ice rink and multifunctional complex will be built. The municipality will also install 24 outdoor fitness equipment and tennis tables in parks and playgrounds. Moreover, the public interest in 

sports increases - 75% of the young people in Sofia are involved in such activities.



In 2015 Bulgaria will host a number of sporting events
FIG World Cups, combining Artistic and Acrobatic Gymnastics; World Taekwondo Championships, European U17 Championship, a round of the World Snooker Championship 2015; Combat Wrestling World Championship, Supercross Competition, European Volleyball Championship; Mexican Alpine Ski Championship; Junior and U23 World Rowing Championships, etc.
Bulgaria has four internationally recognized ski resorts and is amongst the famous European golf destinations.
Bulgaria has a very strong non-medical healthcare culture - herbalism, natural products, sanatorium treatment, mineral and SPA procedures. Bulgarian consumers are becoming more demanding, informed and invest more in preventive methods and an environmentally friendly lifestyle.
The growing consumption of organic and natural products, along with the good climate conditions, fertile soil and a large number of enterprises are a prerequisite for the development of organic farming. Bulgaria ranks first in production of lavender in the world and recently Bulgarian rose oil became a certified product. The country has a long tradition in the production of organic vegetables, fruits, wine, cosmetics, etc.
In 2014, a double-digit growth of health products is reported. 3175 kinds of food additives are available on the Bulgarian market, as the trend towards higher classes in terms of price grows. With the change of consumer taste, the market began to reflect the world trends, creating favourable conditions for introducing leading international companies.