Teach Food Campaign – Gov. only 23% target for trainee teachers
We continue to campaign to recruit more food teachers and let Department for Education know about issues we have around food teacher shortages, lack of support for non-specialist staff and working conditions affecting teacher retention.
The latest government figures show that initial teacher training is only 23% of the target needed – so we simply don't have enough trainees entering the profession. So, in March we worked with Sharon Hodgson MP to ask a parliamentary question about what the DfE were doing about this teacher shortage.
Y
ou can see their response
here
and
here
.  And on what is being done to make sure food and nutrition is taught by
Barry Sheerman is here
Whilst we are pleased that D&T has the bursary back there is still a great deal that needs to be done. This week alone there are 111 teaching vacancies. Getting these questions asked of Ministers in very important, and any school experiencing shortages should make this know to their local MP.
We continue to publicise the need for more food teachers through social media. See our latest article published in Food Matters Live
Check our website section to help people navigate the different training routes into food teaching here.
Remember that in addition to bursaries, training teachers can apply for a charitable grant from the All Saints Educational Trust here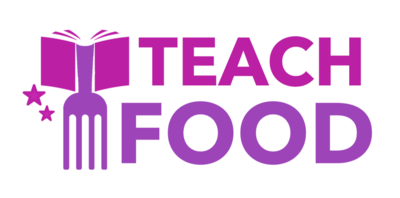 LEVELLING UP - Food Education to be given priority
This month has also seen the publication of the Governments future policies for 'Levelling Up' and for 'Opportunities for All'.
We are very pleased to see that the government has announced making a priority for the subject to be taught in all schools.
"Too many young people are still leaving education without the skills and knowledge to cook and live healthily. Adopting Henry Dimbleby's recommendations around eating and learning, the UK Government will invest up to £5m to launch a school cooking revolution, including the development of brand new content for the curriculum and providing bursaries for teacher training and leadership. To support this, the UK Government will invest up to £200,000 to pilot new training for school governors and academy trusts on a whole school approach to food. Through these interventions, the UK Government will aim for every child leaving secondary school to know at least six basic recipes that will support healthy living into adulthood."
There is currently a lot of discussion about what new content is needed and how to best spend the money to train leaders in schools. At the heart of this, we feel that the whole school food approach is the greatest priority. We hope (and are making a case for) many food teachers might guide their schools through the improvements needed, gaining the professional recognition and resources they require to teach food and nutrition well across the school. Watch this space and come to our summer event! (see below)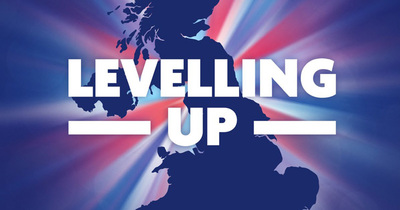 Saturday 9th July (On-Line and recorded)
Join the Food Teachers Centre and inspirational speakers for this national food and nutrition education conference. This event brings together the latest national changes and challenges for food education all in one place, as well as providing practical solutions and ideas to use directly in teaching.
The event aims to:
set out the current national agenda and how this directly effects what we do
outline the whole school food agenda for pupil health
review new research into poverty, deprivation and food teaching
investigate practical strategies for inclusivity and diversity
explore practical ways in which the food teaching community can close the attainment gap
look at how we can provide life changing opportunities for all pupils.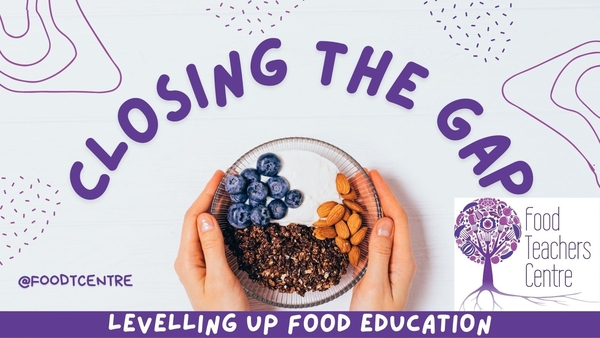 This on-line workshop is divided into three sections:
'Levelling up' – Why food education is vitally important
Opening addresses will be given by special guests
Sharon Hodgson MP for Washington and Sunderland West  and Tom Kerridge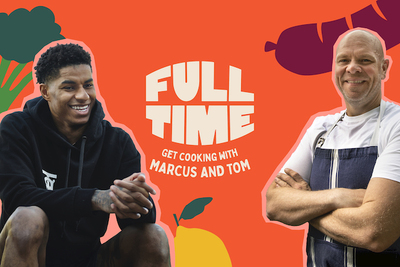 Setting the National Scene and Context – actions back at school 
With presentations from national policymakers and educators, including Brian Oppenheim, OFSTED Subject Lead for D&T.
These opening sessions chaired by Louise T Davies (Food Teacher's Centre) and Roy Ballam (School food and nutrition consultant, formerly BNF) will explain what the Government's latest 'Levelling Up' White paper recommends. It explores how these priorities may be put into practice and the changes expected in schools now and in the future. We provide a clear pathway for actions back in school.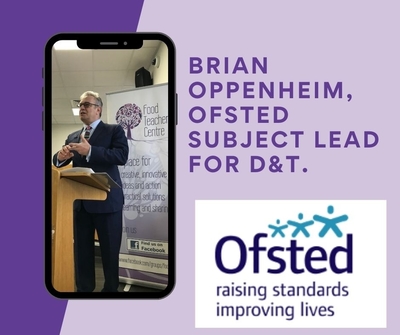 Session 3 
Closing the Gap - making a difference
This session focuses on the best practice from schools, with inspiring school leaders and teachers who are making a difference.
1. Child Poverty and access to the curriculum for diverse populations
a) Georgina Burt (Child Poverty Action Group) presents recent evidence from 'Cost of the School Day' report and sets us a clear challenge to address in our schools.
b) We explore how to give young people a voice and how senior leaders have made a difference in their schools by addressing inclusion
(Anita Hudson, Assistant Head: Inclusion and Welfare, Byrchall High School Wigan and Natalie Tebbatt, Assistant Head, Lutterworth High School).
2. Boys Attainment Gap
There is a 17-point difference at GCSE between boys and girls, we look at the practical suggestions to close this attainment gap.
(Julie Messenger, Food Teachers Centre)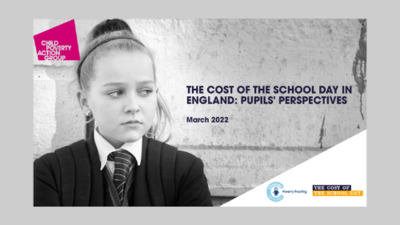 Get updates about the national picture and what this means to you and your school
Take away strategies and tips to implement directly back at school - from tackling attainment and deprivation to delivering modern food lessons for all
Listen to a range of inspirational speakers
Join like-minded food teachers who want to (and do!) make a difference
Focus on your professional development - a certificate of attendance is provided as evidence
Receive a digital package of support based on the day
Attend from the comfort of your home (less time and money travelling)
EARLY BIRD PRICE ONLY £50 (plus Eventbrite fee), free places for trainee teachers.
More information and book your place
here



We are pleased to announce that our Next Generation programme has launched with the help of members Sarah Badzire, Mary Campbell, Adrienne Gristwood, Fay-Sherree Fisher, Lindsey Roberts, Liane Summers, Natalie Tebbatt, and Victoria Thomas.

 

They will be participating in a very exciting programme to develop their national leadership skills and community management, whilst progressing in their subject expertise.



 
Our
Kitchen Angels programme
is bringing new volunteers to help in schools, including 6th formers who have been looking for opportunities to extend their skills to add to job and university applications. Perhaps this is something that you can set up in your school.
Jannat Azim is a 6th Former at Canons High School who supports Mary Campbell in Food lessons.
'Every Friday I volunteer in the food room, giving extra support KS3 and KS4 students. I chose to offer support in this subject as I felt it gave me a great deal of confidence, wanting to pass that on to other students. The food room has always felt like a safe spot for me, having an inordinate relationship with the teachers who taught me food technology. I tend to work with students who are English-language learners (ELL), having one to one session with them to help them not fall behind at a crucial point of their studies. Giving them the best chance possible to pass the GCSEs. Having this one-to-one session has really developed my personal skills such as having a great deal in patients, finding different ways in which I can help different student to understand content. I found that this interaction has developed my people skills and communication skills where it would be needed for pursuing my career of becoming a psychiatrist. This role has required me to work on my time management. With my volunteer work and school life it imitates adulthood, of manging a job and university. This in my view is preparing me for the future, as a student myself I can relate to the troubles and worries that the students may face allowing me to have an advantage when helping them overcome these vigorous obstacles.'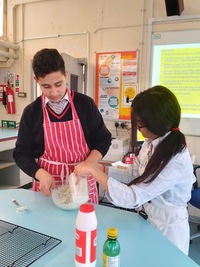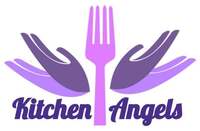 At Churchill Community College with Jenny Bruce a Year 12 student volunteers in the Food, Textiles and Health & Social Care Department
'I have helped in both Health and Social lessons and Food Technology and worked with students in Years 7, 8, 9, 10 and 11. While doing this I learnt a lot about how different students learn differently to others and found ways to help everyone individually. I also realised how much of an impact teachers and volunteers have on children and how much the children's lives can change, knowing they have the right support. 
I also learnt a lot about cooking. I developed a lot of relationships with younger students due to learning about different foods and how to cook them, we were learning at the same time. I never did food technology in my school years, however this is something I find really interesting and wished I had done. Learning at the same time as the students helped the bonds I now have with them grow, and we are now at a stage where they feel able to ask me questions about the work they are doing. I can now cook different food myself at home due to learning about this in the lessons I helped in. 
I also learnt a lot about myself and how good it made me feel to know I was helping others, whilst also learning about the career path teaching leads to. I have thought about going into teaching due to volunteering and this is something I have realised could change students' lives, by having the amazing support they do.
I am forever grateful to all teachers who have allowed me to help in their lessons as I have learnt a lot about myself also. I will continue to volunteer as much as I can until I leave Sixth Form in June 2023.'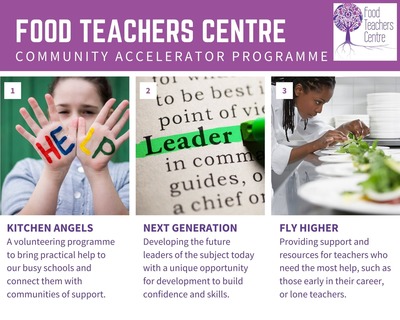 Fly Higher – join the pilot
Fly higher is a programme of support and key resources for secondary food teachers who need the most help. These may be new teachers, early career teachers (ECT/NQT), lone teachers, teachers who have transferred from other subjects with little training, and those in challenging teaching situations.
Each term, the teacher will receive targeted help, delivered by very experienced food teachers and leaders. The support will be divided into manageable chunks and personalised. It will provide the 'just in time' resources that teachers need to deliver high quality lessons, without re-inventing the wheel.
If you are a new food teacher, early career teacher (ECT/NQT), lone teacher, or teachers who has transferred from another subjects with little training, and would like to
join our pilot programme
March – July 2022, please contact us at
info@foodteacherscentre.co.uk
.
This programme will be offered at a considerable discount to the final programme, in return for testing and feedback this summer, but a donation will be expected to join the programme. We will be launching this programme fully in the Autumn Term 2022.
GCSE Exam Topics and NEA Marking for the first time
Hundreds of teachers attended our training sessions so that they could discuss this year's GCSE exam topics, which have been released early to support the time missed due to C19.  You can access the recordings of these trainings for a small donation. Details email
info@foodteacherscentre.oc.uk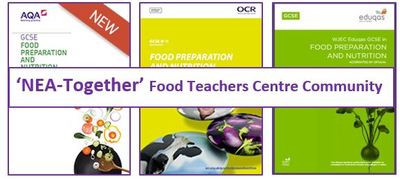 Are we teaching kids enough about food?
Are we teaching kids enough about food? – on Global Obesity Day
How do we inspire young people to become fascinated by food? It's a question food teachers up and down the country are answering every day - but is their work being valued?
In England, there has been a big decline in children taking a GCSE in food and nutrition, and it is the only national curriculum subject that doesn't have an A-level.
That's despite the crucial role learning about food and nutrition can play in our efforts to tackle the
obesity crisis
.
In this episode of the Table Talk podcast,
Stefan Gates is joined by Louise T Davies, Founder of the
Food Teachers Centre
.
They discuss the shortage of food teachers in our schools, the importance of giving children hands-on experience in the kitchen, and the disconnect between what is being taught in lessons and what is being served up in the school dinner hall. Louise also gives some top tips on the best way to get your children fascinated by food.
Tunnock's Tea Cake Challenge – DEADLINE EXTENDED TO 27TH MAY
After many requests,  we have extended the deadline for the entries to
27th May 2022.  
The Challenge is to present a Tunnock's Teacake to the theme of "The Natural World".
Judging criteria are: presenting a stunning dish using creativity and a variety of skills. Your idea should embrace diversity, sustainability and healthy eating.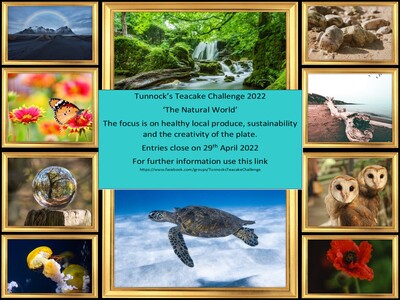 Happy 9th Birthday to the Food Teachers Centre
Have you been with us since the start? 
What have been the most useful things for you? 
What have you gained by being part of this group?
Big shout out thanks to ALL OF YOU - for sharing and helping, and to the behind-the-scenes team, who were crazy enough to volunteer.  You can see a
quick video of the celebration here.
98% food teachers in England belong to the group and 80% visit every day!
Supported more than 24,000 teachers and staff at 600 events/workshops/ over the past 8 years.
This year alone we've created and run 80 events, have 15 on-line training courses with 2078 enrolled.
Teachers have shared more than 10,000 teaching resources and lesson plans, with thousands entering our competitions.
We've mobilised partners and charity funding so that 1600 teachers attended FREE Fish Hero and Culinary Arts training
Delivered 8 tonnes of mussels from Cornwall and 10,000 portions of salmon from Alaska all over the country for 36,000 children to cook with.
Our group is a case study of good practice in UNITED NATIONS 2020 'School Based Food and Nutrition Education' White Paper
Contributor to 2022 Levelling UP White paper
GOOD NEWS FOR Fish Hero for 2022-23
You will have seen the amazing photos of our students working with free deliveries of Mussels and Salmon this term.
We are pleased to announce that the Fishmongers Charitable Trust have extended the programme through into 2023.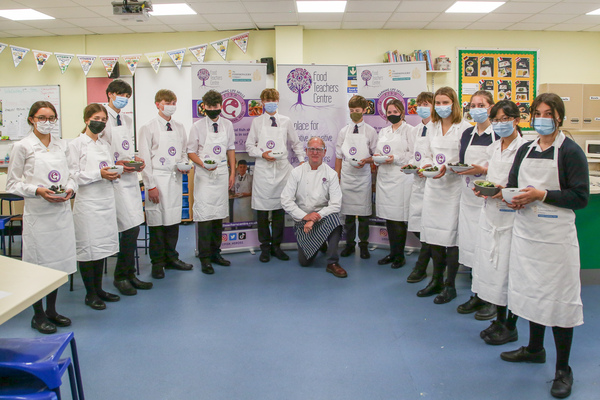 Looking for training - for KS3, GCSE, H&C, Food Safety in classrooms, Food Science?
We have a wide range of on-line courses, from exam course support, to KS3 360,  Food Safety, Food Science and Technician Toolkit.
Calling all LONDON STAFF – join us on the 4-7
th
July for a 4 day culinary skills course (City and Guilds) FREE –
more details are here