Cover Photo: 7/7/23 - Nottingham, UK: Clil Phillips (United States U24 Women's Team #18) lays out to make the catch in the semifinal game vs Germany at the WU24 Championships.
Photographer: Kevin Leclaire
Hope you've been staying cool as the summer has been heating up! Masters Championships is just around the corner! We're excited to get some fantastic event coverage across the divisions and provide in-depth coverage to capture wonderful memories for our team customers -- read on for more information!
Since our June newsletter, two of our biggest events this summer have occurred: High School National Invite (HSNI) and the World Under-24 Ultimate Championships (WU24)! See our recap and purchase your favorite photos through the links below.
And of course, another huge event is approaching soon... US Open! We're excited to have several talented photographers eager to capture the action for the event and for our team customers (see below to reserve a team photography package for YCC).
Also in this issue: past and upcoming event coverage, and get to meet UltiPhotographer, Rudy DeSort in our new Photographer Spotlight series!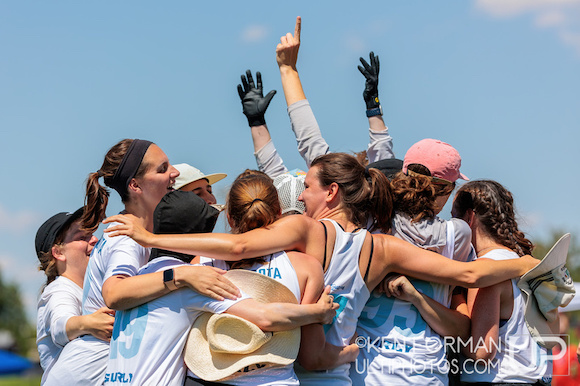 There are only a few days left to reserve
 in-depth photography coverage of your team at Masters Championships next weekend! Team packages are
selling now
 and include:
a large team credit for digital photo orders, 
discounts on additional photos, 
nightly highlights during the event, 
a guaranteed team photo, and 
photo captioning and game galleries of your team in action for easy search.
Email
2023events@ultiphotos.com
 for more information or to reserve your team package today, before our extended Early Bird pricing deadline of July 14th!
***Mention this newsletter and receive a $50 bonus team credit when you book a team package for Masters Champs!***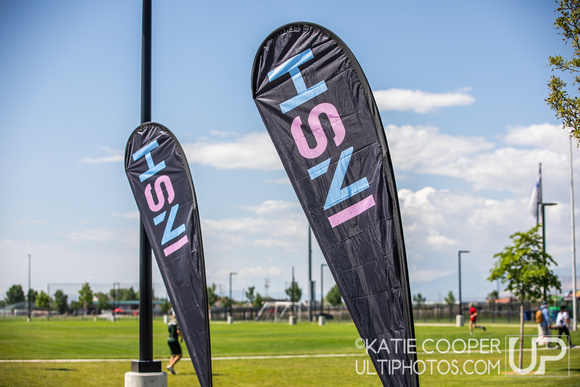 32 high school teams from across the country gathered in Salt Lake City to compete in the High School National Invite this year. The weather was gorgeous, and the competition was fierce! Photographers Katie Cooper, Cullen Clark, and Sam Hotaling captured stellar photos across the Boys and Girls divisions,
with highlights and lots of full game coverage available now to purchase
, and the remaining coverage by the weekend.
Congratuations to South Eugene Gender Diverse and Lone Peak for repeating as tournament champions, and a special thank you to our team customers! We loved getting in-depth coverage of your teams and their amazing plays!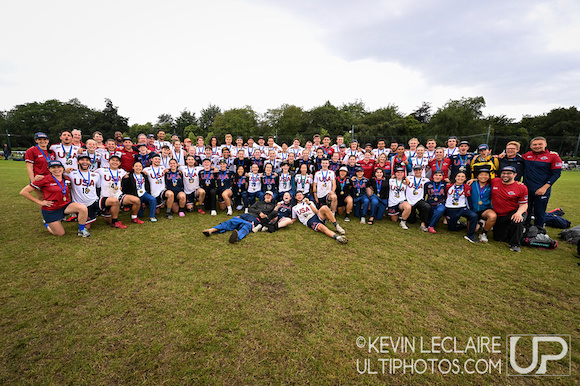 WU24 was a fantastic event all around and was extra special for Team USA this year, with gold medals in all three divisions and a Team Spirit Award for Mixed! 
Check out the highlights
 from our 
Official Team Photography for Team USA and Team Colombia and bonus event coverage including 
a bunch of other teams
. Photographers Kevin Leclaire and Jon Hayduk spent a week capturing the exciting competition and 
emotional moments as the best-of-the-best national teams went head-to-head on the world stage to create memories that will last a lifetime. 
Many photos are captioned and you can search by country or player name and the keyword "WU24".  Stay tuned for
many more photos to come as full coverage goes up in the coming weeks by keeping an eye on our social media accounts for updates!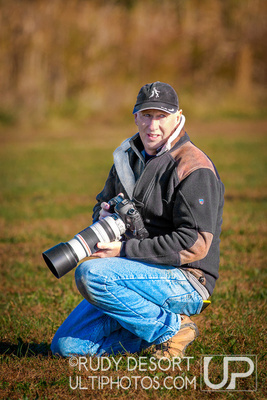 Welcome to our new series, where each month we will be featuring a different UltiPhotographer in our newsletter!
July's Spotlight is on Rudy DeSort:
How long have you been shooting for UltiPhotos? My first tournament shooting for UltiPhotos was in 2016, so 7 years!
How did you get into ultimate photography? I have been shooting Ultimate since 2013 when my son started to play with his high school team, the Lake Zurich Vipers.
What's your favorite tournament to shoot? I have two favorite tournaments: first is Chicago SandBlast (a fun tournament where everyone is just out having a great time on the beach, playing with friends). The second is HSNI, 
which is the opposite of Sandblast -- this is a very competitive tournament, where it's fun to see the best of the best high school teams competing to take the top spot.
What's your favorite type of shot? The layout, of course!
So far Rudy has already gotten amazing coverage at Neuqua Knockout and D-III College Championships this year. But he's got even more coming this summer: keep an eye out for him at Select Flight Invite East in Columbus OH from July 29-30, and at the Youth Club Championships in Aurora CO from August 5-7! And check out one of his favorite layout shots he's captured over the years: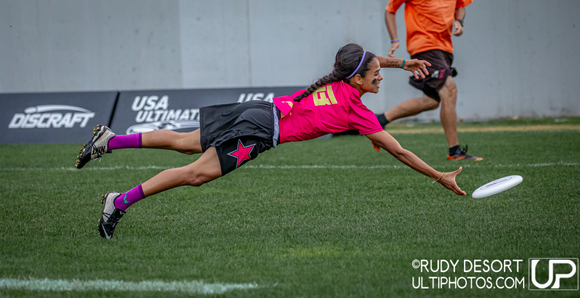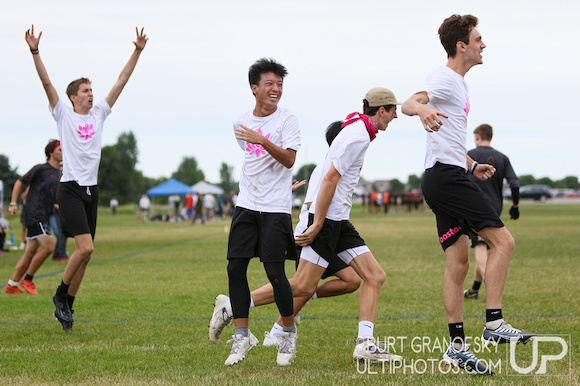 Our photographers will be at the following tournaments, getting lots of high-quality photos! Make sure to follow us on social media to keep up with these coverage announcements, and to see the nightly highlights as they are posted for each of these events.
In addition to offering team photogr

aphy packages at Masters Championships, we have a limited number available for teams competing at YCC. E
mail us at
2023events@ultiphotos.com
for more information and to secure your team photograpy package today!
UPCOMING OFFICIAL EVENT COVERAGE:
Select Flight Invite West: 7/15-16 - San Bernadino, CA - William "Brody" Brotman! 


Boston Invite: 7/16 - Devens, MA - Paul Rutherford and Rick Wilson!
Masters Championships:

7/21-24 - Aurora, CO - Jeff Bell, William "Brody" Brotman, Sandy Canetti, and Jeff Albenberg!

(Team Packages Selling Now!)
Select Flight Invite East: 7/29-30 - Columbus, OH - Rudy DeSort! 
International Club Championships: 8/4-6 - Aurora, CO - Sam Hotaling! 
Youth Club Championships:

8/5-7 - Aurora, CO - Rudy DeSort, Natalie Bigman Pimentel, Katie Cooper, Burt Granofsky, and Jeff Albenberg!  




(Team Packages Selling Now!)
...and more in the works!
See all our Official and Unofficial coverage since the beginning of June:
...and the rest of the ev
ents we've covered in
2023
here
.

The UltiPhotos Team