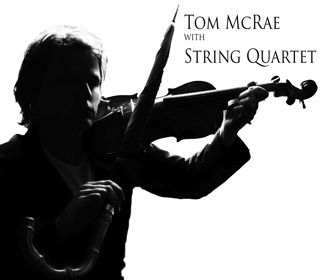 Hello All, Spring is in the air and to celebrate (or just have a reason to leave the house) I'm doing some shows with a string quartet, and a couple of solo shows in Germany.
The quartet shows in Holland last year had such a great response, I wanted to do something similar elsewhere. The show in Brugge will be with the fabulous Matangi Quartet, and we'll have an equally ace crew for the UK shows.

I've also been sifting through the McRae archives for lost live treasures, following on from the nice reaction to the live trio recordings from 2007.
This time, the recordings are taken from the legendary two night (full band) stand at King Tuts in 2004. I've nearly finished mixing it, and I think it represents a great document of that particular moment in my touring life, but of course, I would say that wouldn't I?
Have a listen to an unmastered medley track here.
Tom
P.S New look site (not radical) and forum are online now here.