…COMMENT ON DEG'S REBRAND
BFI: PRODUCTION UP, ADMISSIONS DOWN
UK WALKS AWAY FROM EU COPYRIGHT PLANS
OFFICIAL FILM CHART UPDATE
FRIGHTFEST UNVEILS GLASGOW TITLE…
…ARROW'S ZOMBIE IS FOR SALE
AS NETWORK MAKES LIFE EASIER FOR PRESS…
EUREKA HEADS TO RIO GRANDE
101 FILMS HEADS BACK TO THE 80s
IT'S A BOY FOR STUDIOCANAL…
CHILDREN'S TREK REMEMBERED
TURN AGAIN WHITTINGTON: PUB FACES FINES
THE RAYGUN 2019 SURVEY
QUOTE OF THE WEEK
AT THE MOVIES
TWEET OF THE WEEK
TRAILERS OF THE WEEK
---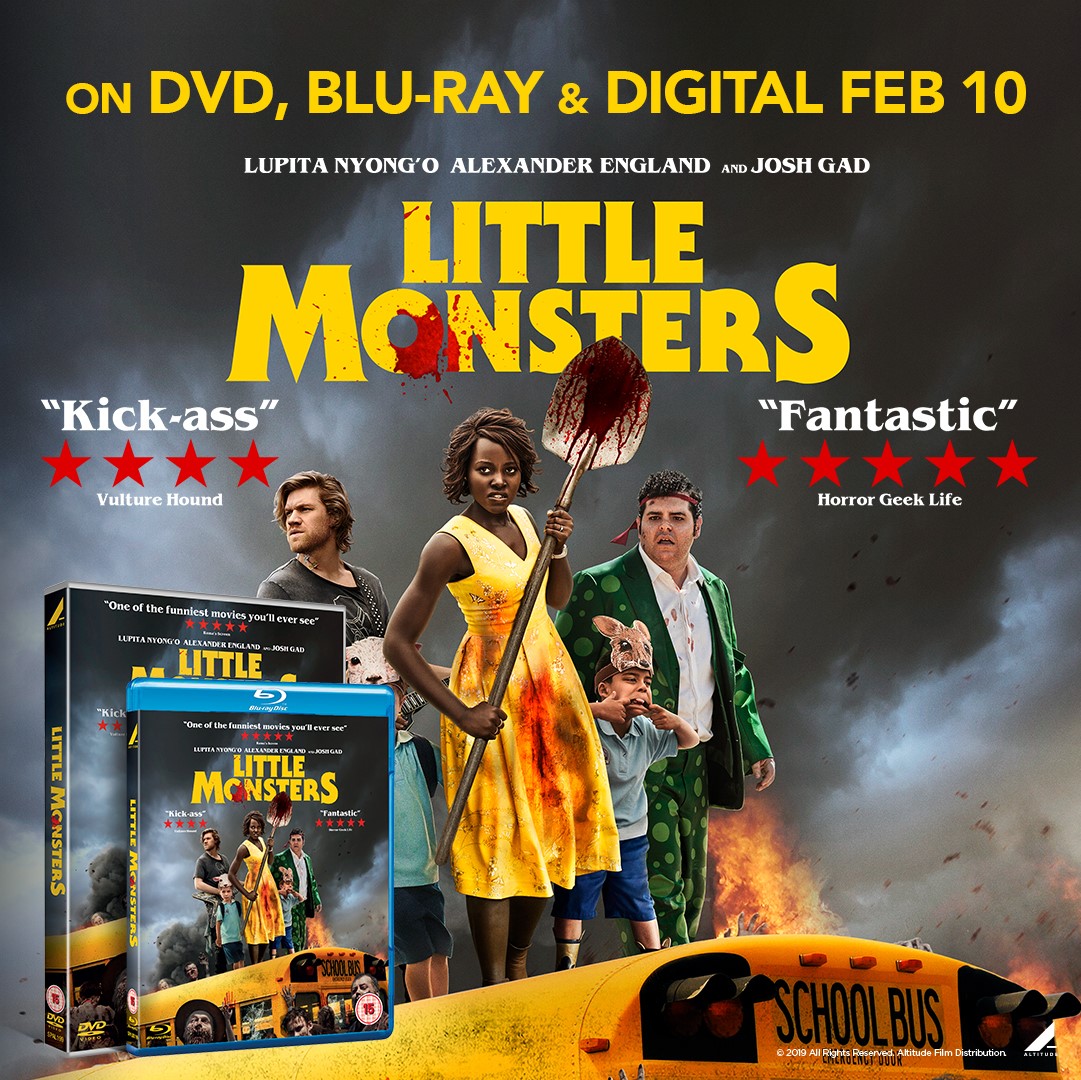 ---
If you can't read this newsletter or see the ads, please click here.
It was a good week for… Highest ever spend on UK film and high-end TV productions according to BFI figures…
It was a bad week for… The pub landlord fined nearly £19,000 for screening snide Sky football matches…
The industry might be contracting, but it is, at the same time, taking an increasingly global viewpoint. And similarly, as the UK leaves Europe on January 31, the industry is taking a more international stance. So, let us welcome the Digital Entertainment Group International, DEGI, which is the new name and identity for the home entertainment trade body. The move will see the likes of Lionsgate, Universal, Paramount Home Entertainment, Technicolor and Warner Bros Home Entertainment Group, alongside new member Google continuing to look at regional transactional activity, as well as looking at the evolution of the business worldwide through the likes of subscription video on demand and direct to consumer initiatives. Lionsgate president UK and EMEA strategy and ops Nicola Pearcey, who's also DEGI co-chair, said: "The decision to rebrand the DEGE as the DEGI has been made to underline the fact that the organisation continues to provide robust support to its existing membership, especially when it comes to sharing best practice for the implementation of digital marketing activations. In addition, as the home entertainment category evolves to respond to and reflect an ever-advancing degree of consumer choice, the DEGI is increasingly providing related support to local trade organisations as well as bridging perceived gaps in territories where trade associations are absent.
Further comment on the rebrand came from Liz Bales, CEO at the DEGI, who said: "The role of the DEGI in a changing market is crucial. In the last 12 months the DEGE has helped to drive the development of digital growth initiatives in a range of territories, with the US, Nordics, Australia and Asia all building on the delivery and learnings gained through the UK activation of ambitious promotions like Mega Movie Week. This showcases an organisational ability to effectively share experience in a compliance-appropriate manner – at a time when the video category is facing the practical effects of the diversification of consumer choice, and when some local markets lack the support of a trade association, the DEGI can act as a vital bridge in an increasingly global market." Amy Jo Smith, President and CEO of the DEGI's sister organisation, DEG: The Digital Entertainment Group, said: "The U.S. market is the starting point for much of the change that is percolating into global markets, with direct to consumer services such as Disney+ launching within our borders first. One of our key priorities is to help members identify opportunity in that change and so our recently formed D2C Alliance and its International Expansion Committee will both lend support to and benefit from the global stance being taken by the DEGI. We look forward to working with DEGI to help drive actionable market insights and industry best practices."
---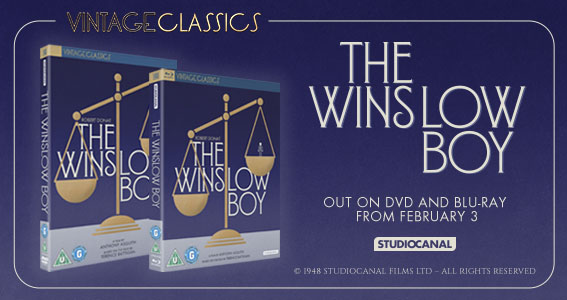 ---
Some more figures then, for even as we hit February, there are still more year-end figures to be published. This week has seen the BFI unveil its look at 2019, with the figures, from its research and statistics unit, taking in everything from film and television production through to cinema admissions. In the case of production, spend on film and high-end TV programming totalled £3.6 billion, the highest figure ever and an increase of 16 per cent. Feature film production alone totalled £1.747 billion, up 17 per cent. Much of the film production growth came from co-productions, which rose, while pure homegrown films, in the shape of independent productions, was down. But those Indies were successful – UK independent productions had a market share of 13 per cent, the highest for five years thanks to the success of titles such as Downton Abbey, The Favourite, Yesterday and Stan & Ollie. And, of course, some of the year's biggest – Avengers Endgame, The Lion King and The Rise Of Skywalker – were made in the UK. Admissions at the box office totalled 176 million visits, a touch down on 2018's figures (just 0.6 per cent down), but this was still the second highest for 49 years. Total box office was, as noted before, £1.254 billion, down two per cent on the previous year. Nigel Adams, Minister for Creative Industries, said: "These latest figures show that our world-leading screen industries continue to thrive, attracting audiences all around the globe. The increase in inward investment reflects the UK's acclaimed reputation as a home for fantastic talent and creativity in our film and television sectors." Amanda Nevill CBE, CEO of the BFI, said: "Today's figures show an incredibly vibrant picture, a sector that continues to grow, delivering billions to the economy and a wide spectrum of jobs all over the UK. It's great to see some of our greatest home-grown talent making big international pictures such as 1917. It also underlines the importance of ensuring that the independent sector, the lifeblood for this growing success, is properly supported." Adrian Wootton OBE, Chief Executive of the British Film Commission and Film London, said: "Film and high-end TV are big business, indeed we are the fastest growing sector in the economy, and today's record breaking figures show the UK continuing to meet the growing demand for content, studio space and world-class skills, talent and technical expertise. It's vital we continue to nurture and champion the exceptional talent across our screen industries; the BFI working together with our public and private partners across the UK to seize the growth opportunities for nations and regions, putting inclusivity and sustainability at the heart of everything we do."
Meanwhile, in case you hadn't noticed, the UK is exiting the EU as of January 31 and it's emerged that the departure is likely to have an effect on copyright protection over here. For the latest pan-European digital legislation, something the UK was involved in discussing and negotiating, will not be enforced. Article 13 of the EU Copyright Directive will force the likes of YouTube, Google and other online content sharing services to be responsible for what users are uploading. So if, say, a feature film was uploaded illegally, the site would be responsible for removing it once informed. The big tech giants objected, but the EU, backed by Britain, voted it in in 2019. It has to be introduced by 2021, but universities and science minister Chris Skidmore has said the UK will not be enforcing it once it left the EU. Skidmore said: "The United Kingdom will not be required to implement the Directive, and the Government has no plans to do so. Any future changes to the UK copyright framework will be considered as part of the usual domestic policy process."
Birds Of Prey, due at cinemas shortly from Warner, has made history by becoming the first title to be classified using the BBFC's new classification platform. It's estimated that all theatrical releases will be rated using the new platform by April this year, with home entertainment titles by the summer. It's part of the BBFC's ongoing plan for greater transparency between the regulator and clients and is cloud-based, ensuring greater security. It also includes, the BBFC said, "a flexible and intuitive client portal for all submissions [and] a content tagging and data enrichment platform where classification is carried out." The organisation said it was the biggest technological leap within its 100-year-plus history. BBFC deputy ceo Dave Barrett said: "This is a radical shift in the way that we work with our clients to classify content. Along with our consultants, Remodus, who worked with us on the development of the platform, we have been working in close partnership with the film and home entertainment industries and our technology partners to design and build a flexible system that makes our classification process even more efficient and much easier for everyone involved. Everything submitted to the BBFC will still be seen by our highly trained team of compliance officers, it's simply the tools that we use as a business which are changing. This is a move towards greater transparency between regulator and client - and we're looking forward to migrating all our clients to the new system by summer 2020 "
---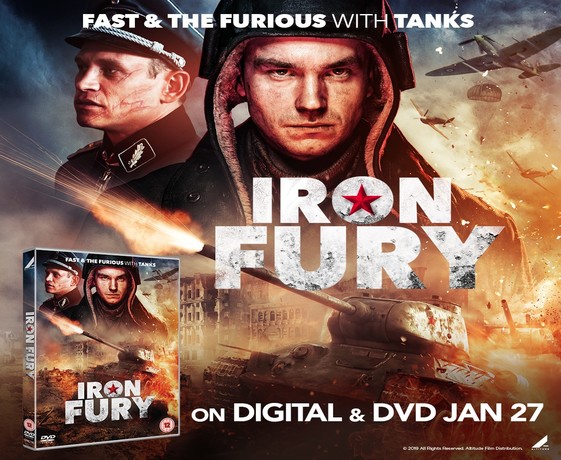 ---
It's as you were in this week's Official Film Chart, as Lionsgate's Rambo: Last Blood continues its run at the top of the tree, with the other titles switching places – Once Upon A Time In Hollywood back up to number two, Downton Abbey at three, It Chapter 2 at four and Spider-Man Far From Home back in the 10 at number five…
And as we move into February, the first big event on the FrightFest calendar for the year hopes into view, with the organisation unveiling the line-up for the Glasgow leg of the Arrow Video FrightFest. Among the key titles on offer over the weekend, running from March 5 to 7 inclusive, are Synchronic, picked up for UK release by Signature and a film we've been raving about, as well as homegrown tale Death Of A Vlogger, on the opening night, with Friday including Sea Fever, another Signature title, starring Dougray Scott as one of the trawler crew attacked by a mysterious parasite in the West Irish waters. Other titles already picked up for UK release and showcasing at the event include Arrow's bonkers Korean tale Zombie For Sale and Studiocanal's Saint Maud. Other titles include The Cleansing Hour, about a webcast streaming live exorcisms; the European premiere of Uruguayan story In The Quarry; the world premiere of A Ghost Waits; The Mortuary Collection, an anthology spanning some 30 years; Anderson Falls, about a detective investigating his wife's suicide; the wonderfully named Butt Boy; VFW, about a designer drug and mutant punks in a dystopian near-future and A Night Of Horror: Nightmare Radio about a spooky radio show. Commenting on the line-up, FrightFest's Alan Jones said: "Welcome to another banner FrightFest and another invitation to explore the horror fantasy genre's fertile harvest bursting with creativity, imagination and difference in a world that often seems hostile to all three. So enjoy FrightFest Glasgow 2020: 13 new films from around the world guaranteed to offer a much-needed cinematic sanctuary."
The event sees Arrow continuing its association with FrightFest as well as letting hardcore horror fans and genre geeks getting a first look at its forthcoming release Zombie For Sale. The company's Mike Hewitt said: "Arrow Video are proud to be back in Glasgow in March for the final event of our second year of headline sponsorship of FrightFest. The Glasgow event has always been a fantastic three days in the calendar, and this year the FrightFest team have outdone themselves again with a stellar line-up of the very best in the latest genre films – including special screenings of Synchronic and Death of a Vlogger. Arrow Video will be on hand all weekend with giveaways and exclusive trailer and promos, and we will also be debuting one of our upcoming releases in the form of the charming South Korean horror comedy Zombie for Sale, which will be released on the Arrow Video label later in the year."
Good to see Network's marvellous The British Film collection featuring in Fopp and select hmv stores as part of a major promotion highlighting 30 of the excellent range featuring the best and, at times, unjustly forgotten gems of homegrown cinemas. The promotion lasts until mid-February and features across all six Fopp outlets and more than 30 hmv stores. As the company noted, sales were topped up by the beautifully restored, Nightcomers, featuring Marlon Brando and an in-house restoration of BAFTA-nominated The Smallest Show On Earth starring Peter Sellers, closely followed by feature film spin-off Man About the House. The company's Tim Beddows said: "We are delighted with this successful campaign curated by both hmv, and our sales agency, Spirit Entertainment, reinforcing our presence on an ever-changing high street with a great selection of classic British cinema, beautifully restored in HD.
---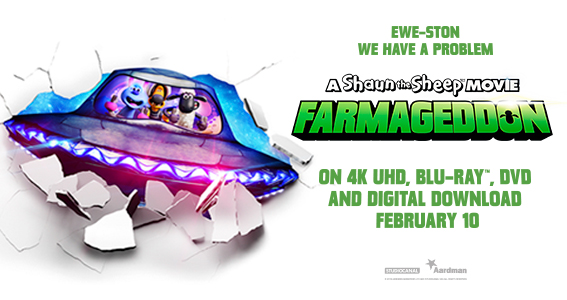 ---
With such a packed catalogue and its busy release schedule, the company has also launched a new media portal that will allow journalists and other media types easy access to materials for the vast range of titles – which now runs into four figures. Commenting on the initiative, the company's Juan Veloza said: "In its first phase, Network's in-house initiative aims to provide journalists, researchers and affiliates with access to a wide selection of assets supporting coverage for our upcoming releases. At a later phase this should become the go-to resource to find assets from our ever-expanding catalogue of more than 2000 releases across all genres."
Meanwhile, Network has also unveiled a hectic range of titles due in March, with a raft of films and more adding to its ever-expanding range of titles. Commenting on its releases, Network's Juan Veloza said: "Network's ongoing commitment to classic British Films continues in March with 11 new releases across physical and digital including an in-house restoration of Anthony Asquith's Cottage to Let; BAFTA Winner Basil Dearden's The Mind Benders; seventies dramedy Alfie Darling; Ealing comedy Keep Fit; 30s musical Love, Life & Laughter and available for the first time ever on home video, BAFTA nominated Alvin Rakoff's Passport to Shame. Spring begins with Series 3 of our magnificent restoration of Monty Python's Flying Circus."
As ever, one of the companies effectively using social media to launch its wares is Eureka, the independent this week heading to Twitter and elsewhere to unveil its April titles. And the company continues to mine successful genres to bring to market, this month including classic Westerns, golden era martial arts and a dash of Asian horror too. Here's the company's national accounts manager discussing the titles on offer for the first month of the second quarter. He said: "Genres this month include a Western, a horror and an adventure fantasy. We start the month off in the heat of Texas with John Ford's 1950 Western Classic Rio Grande. Starring Osca-winning actor John Wayne and housed in an attractive limited-edition O-card slipcase it's a must have Masters Of Cinema edition for any true Western fan. Worldwide debut time next as we present a stunning 2k restoration of Tsui Hark's 1983 adventure fantasy Zu Warrior's From The Magic Mountain. Cited by none other than John Carpenter as an inspiration for his 1986 Adventure hit Big Trouble In Little China and featuring an all-star cast led by Yuen Biao (Wheel On Meals, Project A) the package contains a plethora of tasty extras all wrapped up in a limited edition O-card featuring specially commissioned new artwork by Darren Wheeling. That just leaves the horror box to be ticked and what a treat it is as Masaki Kobayashi's Japanese Ghost Stories compendium Kwaidan appears in the UK on Blu-ray for the first time on Masters Of Cinema. Given the royal treatment it richly deserves the release is housed in a hardbound slipcase containing a 100-page perfect bound collector's booklet which features a wide ranging interview with Kobayashi about his life and career – the last he'd ever give."
---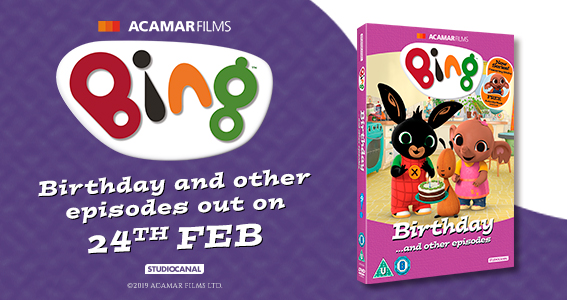 ---
We've been thoroughly enjoying 101 Films' slice of 80s greatness in the shape of Prince's Sign O' The Times, and it's good to see the label returning to the decade in which video came to the fore for a brace of releases due on Monday March 2. Outlining more detail, the company's Tim Scaping said: "Runaway and Spacehunter: Adventures in the Forbidden Zone are a pair of under-watched early 80s sci-fi movies that we're delighted to bringing to Blu-ray for the first time in the UK, both with brand new commentaries. Runaway is written and directed by sci-fi titan Michael Crichton, and stars Tom Selleck and Cynthia Rhodes as a pair of cops who come up against killer robots and a particularly menacing villain played by Gene Simmons of KISS (!), while Spacehunter: Adventures in the Forbidden Zone stars Peter Strauss as an intergalactic bounty hunter who encounters all manner of perilous obstacles as he ventures into the ominously named Forbidden Zone. A must for fans of '80s cinematic space opera, the film also features Molly Ringwald, Ernie Hudson, and ultimate-eighties-bad-guy Michael Ironside. Both films are great fun and reappraisal is long overdue."
It's going to be a busy year for Studiocanal on the catalogue side, with a raft of titles winding their way to home entertainment in 2020 in restored and revived formats from the company. Next up is The Winslow Boy, another homegrown classic. Commenting on the release, the company's Alison Arber said; "We are thrilled to be releasing another British gem into The Vintage Classics Collection. The Winslow Boy, the 1948 film based on Terrence Rattigan's famous play features standout performances from Robert Donat and Margaret Leighton. The film has been lovingly restored, with brand new extra content, including an interview with Rattigan biographer, Geoffrey Wansell."
As noted here last week, homegrown television has got off to a fine start in 2020, with the likes of The Trial Of Christine Keeler kicking off the year with a bang and becoming required viewing. That title was released this week from Acorn, while Monday February 3sees a brace of releases fro Dazzler of key programmes that have just been aired. This week saw transmission of the one-off drama The Windermere Children. Made to mark Holocaust Memorial Day, it looked at the true story of young concentration camp survivors who ended up in the Lake District. It's guaranteed not to leave a dry eye in the house. As Dazzler's Paul Holland said: "Windermere Children was a great largely unknown story that has needed telling to a wide audience. Set after World War 2 it tells of the Jewish children who had been orphaned by the Nazi Holocaust and how they were settled in Cumbria and learnt to live again. I urge any Raygun reader to watch this and take the emotional ride the story tells. We are delighted to be able to be associated with Windermere Children and promote this story."
---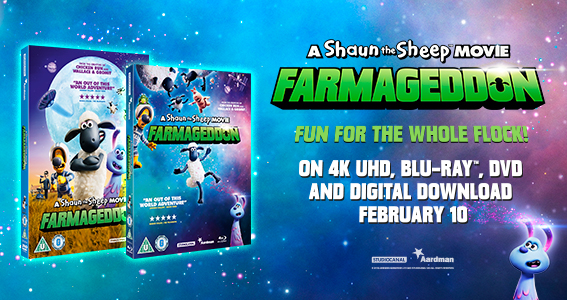 ---
There's more from Dazzler too, with the launch of another key programme from January, as the company releases the latest from David Tennant in the Broadchurch-esque dark tale of families gone wrong in Deadwater Fell. The company's Paul Holland said: "We have an amazing line up of TV drama for 2020 and what a start with ITV's White House Farm and Channel 4's Deadwater Fell, both of which are delivering amazing ratings for their respective channels. David Tennant's return to his native Scotland in Deadwater Fell is TV drama at its best. As the Guardian exclaimed 'It's the new Broadchurch, but more irresistible'. It's pre selling strongly and we are confident it will be the first of many strong sellers for Dazzler in 2020 when we release it on Monday."
An update from FACT, which continues to fight the good fight against illegal activity, with the latest to face the courts being pub guv'nor Thomas Conneely of the Dick Whittington pub in Watford. He faced three charges of receiving TV transmission – Sky football matches – without paying the correct charges. He was fined and ordered to pay costs totalling almost £19,000 after being convicted in his absence. He had faced similar charges in front of Watford magistrates in 2015. Stephen Gerrard, FACT's Prosecuting Manager said "Our aim is to help create an effective deterrent to publicans who endeavour to fraudulently show Sky content on their premises and FACT will continue to protect the intellectual property rights of its clients by pursuing those who continue to break the law." George Lawson, head of commercial piracy at Sky, added: "It's important to us that businesses are aware of the consequences of showing Sky Sports illegally – it is a serious issue that is damaging to the pub industry, and those licensees who choose to televise content in this way should be aware that they are at high risk of being caught and face substantial penalties. We actively visit thousands of pubs every season to monitor the games they are showing and continue to support FACT's work to protect hardworking Sky customers who are unfairly losing business due to this illegal activity."
One more thing: why not fill in our annual survey looking at the best and worst of the year just gone, as well as looking ahead to the next year. Here are the all important questions – answer them and send via email to tim@theraygun.co.uk
Favourite three releases of the year:
Biggest challenge in 2020:
What I'm most looking forward to in 2020:
---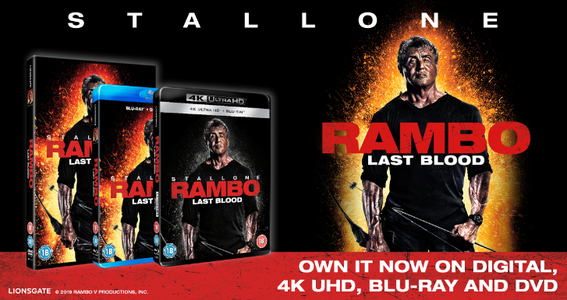 ---
"The day I subscribed to The CW Watch — the new streaming service from The CW — I had to confront the fact that I subscribe to 11 different streaming services. Between Netflix, Hulu, Amazon Prime, HBO Max, Apple TV+, Disney+, Peacock, AMC More, the Starz add-on, the Showtime add-on and now The CW Watch, I pay a grand total of $110.32 per month to watch TV. This is a far cry from the monthly $7.99 I once paid for Netflix and Netflix alone. And it was then, staring at "110.32" on the screen of my phone's calculator, that I decided I should have just bought the DVDs. We all should have just bought the DVDs."
Those roundtables the US trades do always make for fascinating viewing, with directors and producers revealing plenty about behind the scenes goings on. They're also useful for the odd story too – as proved by producer Dan Lin. For he confirmed that the next instalment in the revised Lethal Weapon – the fifth – is still on the cards. He said: "We're trying to make the last Lethal Weapon movie. And Dick Donner's coming back. The original cast is coming back. And it's just amazing. The story itself is very personal to him. Mel and Danny are ready to go, so its about the script." Let's hope they complete it before they really get too old for this…
Everyone knows John Carpenter's classic horror The Thing was based on a 1950s sci-fi classic, The Thing From Another World. Fewer know both were based on a novella by John W Campbell entitled Who Goes There. Even less know that this tome as an abridged version of a longer unpublished book by Campbell entitled Frozen Hell. A manuscript was discovered two years ago for this long-lost story and, as sure as day follows night, it's now being turned into a film, produced by Blumhouse and Universal. Producer Alan Donnes said: "It's OFFICIAL! I received my signed contract and first check! I am Executive Producing a remake of THE THING but with additional chapters of John Campbell's groundbreaking novel, Frozen Hell, that had been lost for decades. Now, for the first time ever, Campbell's full vision will be realized on the big screen. The new film will include the very best of RKO's THE THING FROM ANOTHER WORLD, John Carpenter's classic THE THING and both books, Frozen Hell and Who Goes There?"
More reboot news: Ananaconda may be less than a quarter of a century old – the first was made in 1997 – but it has proved to be a lucrative franchise for Sony. So lucrative, in fact, that the studio is planning to launch a new take on the story about the giant snake. Writer Evan Daugherty, whose CV includes the likes of Tomb Raider and Snow White And The Huntsman, is working on it…
The Elephant in the room…
Heading from Outer Space…
You're on The Raygun newsletter mailing list, which has been running for eight years, because you requested it, have been recommended to us or sent us emails. You can unsubscribe at any time, if you're daft, using the link elsewhere or by emailing as below. But of course, you don't want to do that, do you? We don't share your information with anyone else, we don't like cookies and we're the good guys. We care because you do…
To subscribe to The Raygun newsletter, please email
info@theraygun.co.uk
with subscribe in the subject matter
To unsubscribe, email

info@theraygun.co.uk

with unsubscribe in the subject
For editorial or advertising queries, contact

tim@theraygun.co.uk