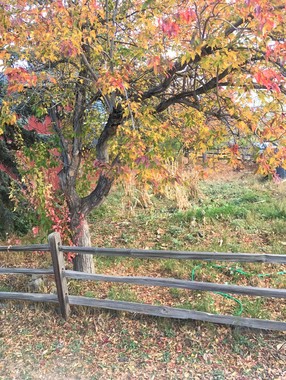 Hello CSA Members,
  Today, Wednesday October 12th the final CSA pick up for the 2016 summer season.  Your share will be available for pick up from 3-7pm at the Cure Organic Farm Store. We are beginning pick-up an hour earlier today inorder to accomodate everyone coming to the farm to gather their share today. Please remember that parking is available in the lower lot facing Valmont as well as at the farm store.

Looking forward to seeing you this evening,
Farmer Anne
Butternut, Acorn or Delicata squash
Siberian Kale
Carrots
Green Beans
Mixed Peppers
Red, Purple, Yukon Gold Potatoes
Garlic
Carving Pumpkins
Fruit share: Apples & Pears
Egg Share: pick-up every week
Bread Share: thisweek!
Coffee Share: this week!
Wine & Cheese share: this week!
Babette's: this week!
Coming next week: WINTER SHARE BEGINS!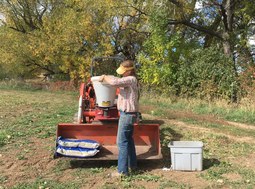 Farmer Anne filling the seed broadcaster for cover crop!
n June of each season when our first shares are harvested and distributed it is unfathomable what the weeks to come will hold. By mid-October we retrace the season through a series of memories made up of hard work and plenty of laughter in the field, as well as the lingering flavors of the passing seasons. Each year it is hard to believe that the 20-week CSA season is coming to an end. In the fields we are harvesting the last of the basil, summer squash, and tomatoes in preparation of turning these beds into cover crops for the winter and preparing our last planting of the season: garlic. Winter squash is harvested and in storage, sweet potatoes continue to cure in preparation of the cold nights ahead. We all love this time of year when it is time to clean up the field, store what we can for the months ahead and prepare the fields for the coming seasons.
Many Thanks...
There are so many people to thank for another wonderful CSA Harvest Celebration... thanks to all of you who shared part of your Sunday with us, to help us finish up the season in style. Thanks to Alberto and Kyle for cooking up such a delicious feast. Thanks to Florence & Mike Jones, and Thea & Lele Malferrari for volunteering their time. Many thanks to Kim & Jakes Cakes for treating us to some of their delicious goodies.
Last but not least, thank you to all of you have been part of our community this season. Allowing us to grow food for your families is the best compliment you could give to the farm. Getting to know your families, watching them grow and helping to feed them is why we do what we do.
Winter Squash Risotto
For the Squash:
2 strips lean smokey bacon, diced
10 ounces winter squash, cut into 1-inch cubes
2 tablespoons finely chopped shallots
2 garlic cloves garlic, finely chopped
½ teaspoon Kosher salt
¼ teaspoon freshly ground white pepper
2 tablespoons chopped fresh sage leaves
For the Emmer Risotto:
1 cup emmer whole grains, farro, or rice
1 tablespoon butter
6 cups chicken or beef broth
1 cup crème fraîche or heavy cream
1 tablespoon olive oil
2 ounces Fontina cheese, grated plus more for serving
few grindings of nutmeg
For the Garnish:
½ cup fresh sage leaves
Grape seed, coconut or avocado oil to fry the sage leaves
Directions
In a large skillet, add the diced bacon and cook for 3-4 minutes, add the cubed squash, shallots and garlic. Cook gently, stirring often until the squash is almost tender but slightly firm when pierced with a fork, about 8-10 minutes, season with salt and pepper. Remove from the heat, cover and reserve till needed.
Add the butter to a large heavy-bottomed pan over medium heat and when it has melted add the emmer grains and roast, stirring occasionally, until the grains begin to pop and brown lightly and release a pleasant fragrance, about 5-6 minutes.
Add the chicken broth and bring the pot to a boil. Cover with the lid and reduce the heat to a simmer. Cook until the emmer grains are easy to bite when tested and the liquid absorbed. About 50-60 minutes. They should be somewhat to the likeness of al-dente pasta.
Stir the crème fraîche into the risotto, add the reserved squash mixture. Stir in the gratings of nutmeg and taste, adjusting salt and pepper if necessary. Add the grated Fontina cheese and olive oil and fold gently allowing the cheese to melt. Cover the pot and reserve.
For the Fried Sage Leaves:
To a small skillet set over medium heat, add enough oil to cover the bottom of the skillet and when the oil is hot, carefully, add the sage leaves. They will sputter and spit when they hit the hot oil.
Cook the leaves until they are crisp and slightly brown, transferring them as they cook to a paper-towel lined plate. When all the leaves are cooked, sprinkle them with a fine sea salt while they are still warm.
To serve, spoon the risotto into a serving dish or individual plates, add freshly grated Fontina cheese and crumble a few crisp sage leaves on top. Add additional crisp sage leaves as a garnish and serve.
Super Veggie Salad
6 slices bacon, diced
4 cups kale, chopped
4 cups broccoli florets, chopped
3 cups cauliflower florets, chopped
1 1/2 cups shredded carrots
1/2 cup red onion, finely chopped
1 cup golden raisins
1 packet Hidden Valley Ranch Dressing, prepared according to package directions
1/2 cup BBQ sauce
1 garlic clove, minced
1/8 tsp. fresh ground pepper
dash of cayenne pepper
Directions
Cook bacon in a medium skillet over medium-high heat until crisp. Drain on paper towels. Set aside.
In a large bowl, combine kale, broccoli, cauliflower, carrots, red onion and golden raisins.
Prepare dressing according to directions on packet. Add BBQ sauce, one garlic clove, 1/8 tsp. pepper and a dash of cayenne and mix until well blended.
Add the bacon to the salad mixture in large bowl and toss with 1 cup of the dressing until well coated.
Serve with extra dressing.
Potato Pumpkin Soup
2 Tbsp. butter
1 medium onion, diced
4 garlic cloves, minced
2 lbs. sugar pumpkin, peeled and diced
1 lb. potatoes, cubed
5 cups chicken or vegetable stock
Salt and pepper to taste
Pinch red pepper flakes
Pinch of nutmeg
1½ tsp. ginger powder
½ cup half and half or light cream
Pepitas or pumpkin seeds to garnish
Directions
In a soup pot or large pot melt the butter or medium heat and saute the garlic and the onions until translucent. Add the pumpkin, potatoes and stock.
Bring up to a simmer, add the red pepper flakes, nutmeg, salt, pepper and ginger powder and stir well. Let simmer for 15-20 min. or until the potatoes and pumpkin are very soft. Puree with a hand blender or blender until smooth. There may be still some skins that don't blend and that adds a nice texture. Add the cream and return to heat.
Serve hot and garnish with pepitas and fresh ground black pepper.
French Toast Apples
2 large apples - I used Honey Crisp, peeled, cored, and sliced in rings
1 egg
1 Tbsp cream
1/4 tsp vanilla
1/8 tsp cinnamon
pinch of nutmeg
pinch of salt
butter for griddle or skillet - if needed
Directions
Heat your griddle or skillet over medium heat, brush with butter if needed
Whisk together the egg, cream, vanilla, cinnamon, nutmeg, and salt
Dip apple slices in batter
Cook until bottom is golden brown and the egg is cooked - about 2 minutes, flip and cook other side another minute or two
Serve hot with syrup or powdered sugar
     Can you believe it? Here we are, 20 weeks later, the final CSA pick-up for the 2016 summer season. Can you believe we're into fall, and soon - the snow will fly!
     We now turn and look ahead to the Winter Share CSA season, which belive it or not, begins next week! We are excited to continue the harvest and share the bounty for the colder months ahead and are looking forward to seeing familiar faces and meeting new ones too! Here is a reminder on the details of the Winter Share:
Winter Share begins next Wednesday, October 19, and continues for 8 weeks, ending on Wednesday, December 7.
Pick-up will be a the Farm Store every Wednesday from 3-6:30pm
Winter Share will include salad greens, cooking greens, fall roots including carrots, potatoes, beets, and more, and will also include winter squash, apples, and pears.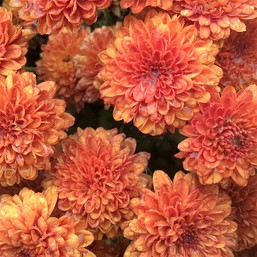 This week CSA members will be receiving more winter squash for eating, as well as some carving pumpkins for some Halloween festivities!
     This year our winter squash harvest was not as large as we hoped for, but we were lucky enough to receive some great varieties from Full Circle Farm. Squash that members will get to choose from include butternut, spaghetti, delicata, buttercup, and acorn.
Wine: From Sancerre in the Loire Valley comes Gérard Boulay's Pinot Noir rosé. This is our favorite fall rosé, darker in color with fruit concentration and good minerality while still maintaining a refreshing dry palate. Yum!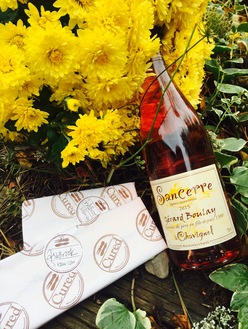 Cheese:
Ashbrook
, a pungent 
Morbier
-inspired beauty, is distinguished by the line of vegetable ash running through the center of the cheese. Spring Brook's partner dairies, Jericho Hill Farm and Fox Valley Farm, provide the raw Jersey cow's milk for this new addition to the farm's offerings. This cheese has a semi-soft, supple texture, and is lactic and bright with a decidedly funky finish.
Eastern Plains co-op has been raising beautiful heritage turkeys for us again this fall.  The turkey's are raised with non-gmo feed, no antibiotics and are free range. Dallas estimates that there will be a nice size range again this year from 10 to 18 pounds.  Cost will be $7.50/pound.
Turkeys will come frozen and will need to be picked up the week before Thanksgiving, on Wednesday, November 16th at the farm store.
Reserve your turkey here!

     Don't forget to mark these dates on the calendar for the upcoming months!
Wednesday, October 12: Last CSA pick-up
Wednesday, October 19: First Winter Share pick-up
December 1st, registration opens for renewing members for 2017 CSA season!
     For members interesting signing up for the 2017 season, please mark your calendars for December 1, 2016. We will be sending out registration information on that date and will leave registration open through early January.
     Each season we grow for 200 families.  Any available shares remaining after early January will become available to new members. We hope you will join us for another season!
Flatirons Food Film Festival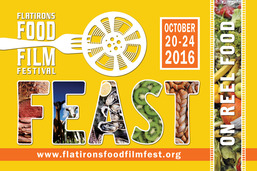 Check out this great event in your spare time this fall! Good food, great film, awesome cause, what could be better?
For more details on the events check out the website here:
"I would rather sit on a pumpkin, and have it all to myself, than be crowded on a velvet cushion."
- Henry David Thoreau



Cure Organic Farm

7416 Valmont Rd.
Boulder, CO 80301
cureorganicfarm@yahoo.com
www.cureorganicfarm.com