DIGITAL RETAILERS JOIN IN
SPIDEY ON THE WEB, IN STORES
BBC CRAFTS A HIT WITH DAN…
…AS YOUTUBER HEADS TO HMV
FOPP HAS AN EYE FOR A BARGAIN
VHS PACKAGING MAKES A COMEBACK
SIGNATURE UNVEILS HEFTY SLATE
ACORN DETECTS ANOTHER HIT
TRUST GETS WISE TO NEW PARTNER
QUOTE OF THE WEEK
TRAILERS OF THE WEEK
---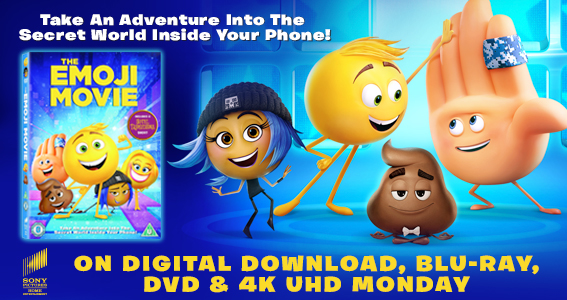 ---
If you can't read this newsletter or see the ads, please click here
It Was A Good Week For... Spider-Man, still doing whatever a spider can…
It Was A Bad Week For… New release prices falling faster than ever at retail…
Black Friday: no longer just a day, but more than a week's worth of activity, both online and in more traditional bricks and mortar stores, it is now a key event on the calendar, and it's one that still heavily involves home entertainment releases throughout not just Friday November 24, but all around too, running into Cyber Monday and, hopefully for the business, kickstarting a higher level of sales that will run through to Christmas and the period after. There's been a welter of offers throughout the week, with the likes of Amazon, now proudly claiming to be "the home of Black Friday in the UK", having helped bring the American tradition to these shores in recent years, and Zavvi leading the way. Amazon played up its heritage with the event ahead of the big day, running through facts and figures from bygone Back Fridays (well, back until 2010, when it became a thing in the UK), highlighting some of the biggies over the years – the Bond 23 disc Blu-ray set in 2015, X-Men: Days Of Future Past and Guardians Of The Galaxy in 2014 and Toy Story 3 in 2010. The bestselling ever Black Friday release is, somewhat surprisingly, Monsters University some four years ago. Commenting on its involvement, Amazon UK country manager Doug Gurr said: "We introduced Black Friday in the UK back in 2010 because we believed that customers would be excited by the prospect of getting incredible deals on great gifts just a handful of weeks before Christmas. The customer response in that first year confirmed that belief. Fast forward seven years and Black Friday is one of the biggest days in the shopping calendar not only here in the UK but also now in many countries around the world."
Digital retailers were getting in on the act too – as noted here last week, Rakuten TV was among those offering up titles at special rates too and the company said it was working. Rakuten's Simon Homent said: "Our customers actively visit us looking for good Black Friday deals, given the buzz across retail these days. We are happy to oblige and have worked with our studio friends to put together a fantastic list of the latest and greatest movies to buy and keep, and help our customers grow their digital library with us."
---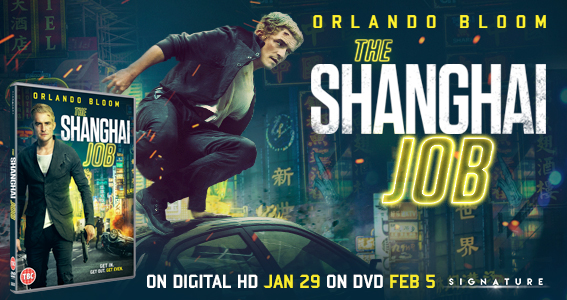 ---
And what's been moving according to the Official Charts Company and its ever reliable midweek bulletin? Well, it was a Homecoming for Spider-Man in oh, so many ways, as the latest incarnation of the superhero's adventures returned the webslinger to the top slot at the halfway stage, having shifted 108,000 in its first three days sale. And in a sign that things were picking up, the organisation noted the "strong sales" across the top 10. A welter of new entries followed in Spidey's wake – Trolls: Holiday, the first DreamWorks Animation title under the Universal banner, at number two after selling 44,000 pieces; An Another Fing, the latest stand-up comedy release from Mickey Flanagan at number three with 31,000 sales under its belt; DanTDM On Tour at number eight and Kenny, featuring Kenny Dalglish and oft featured here, at number 10, with a few places below that football-related title, 89, at number 13. Conor McGregor's Notorious was at 18, while Peaky Blinders returned at number 21 thanks to the appearance of a new series on BBC2. Red Dwarf XII shows there's life in the old dog yet, its latest outing at number 23, and, as noted here last week, Daddy's Home looks set to make a return to the top 40 on the back of the sequel's theatrical release.
More than a year after its acquisition by the major, the first DreamWorks Animation product released under the Universal banner finally hit the streets this week with the release of Trolls Holiday, an offshoot from the recent DreamWorks Animation hit. And to mark the event, the trolls are taking to the road, with a Trolls Holiday Truck heading to Bluewater on Saturday and two if its stars headed to Brighton the following week. As noted above, it had got off to a strong start even ahead of this activity, selling 44,000 in its first few days on sale. Commenting on the release, Universal's Jess Keegan said: "Trolls Holiday is our first title to be released from DreamWorks and their usual mix of stunning animation, unforgettable characters and a heart-warming storyline makes this festive special a fantastic addition to the DreamWorks line-up and our Q4 slate. With the Trolls Truck visiting Bluewater this weekend, Poppy and Branch at HMV Brighton on the December 2 and brilliant in-store set up, this is sure to be a Troll-tastic success!"
---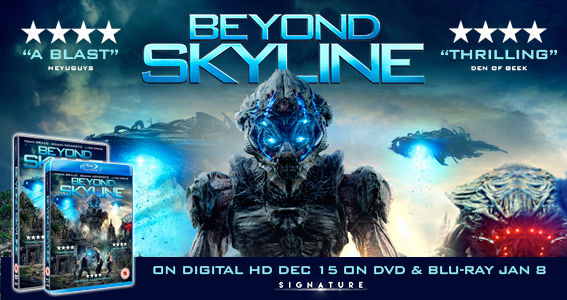 ---
To the flagship HMV store on Oxford Street, in the West End of London, on a busy Sunday, to see YouTuber and kids' favourite DanTDM launch his DVD, released by BBC Worldwide the next day, November 20, with a special signing session and PA for some of his army of devoted fans. You might not have heard of him (we were there with our devoted junior correspondent, a diehard Dan fan), but the size of the crowd and the DVDs they were clutching to be signed, along with a wealth of other merchandise, is as good a signifier as any of the gaming YouTuber's popularity. The DVD is a record of his sell-out worldwide tour and has gone down a storm at home. Rhidian Bragg, Head of Sales at BBC Worldwide says: "We're so pleased to be working with DanTDM, he's clearly got an incredible fan base and it's brilliant to be able to bring them his live show in a fantastically innovative package."
The "DanTDM On Tour" release showed its popularity with its placing in the midweek listing from the Official Charts Company a few days after the release. Dan himself had helped push the product to his millions of YouTube subscribers, the pre-orders helping push it into number eight at the halfway stage. it further highlights the popularity of YouTubers and their ilk, an area into which BBC Worldwide has made great inroads. The fact that DanTDM's release had more pre-orders than the benchmark release from Joe and Caspar a few years ago shows the craze is far from over too. Helen O'Donnell, senior marketing manager at BBC Worldwide said: "To be able to bring Dan's tour to those fans who couldn't attend is really great and special. The team have really got behind the product, creating Augmented Reality cards for the DVD and Blu-ray, and a host of special behind-the-scenes content." our Albie reviewed it for kidzcoolit.com, and even showed off the AR on his own YouTube channel here.
Meanwhile, BBC Worldwide continues to innovate in terms of video publishing – latest announcement from the organisation is the release of Diverse Dance Mix, a fitness DVD featuring ballet star turned Strictly Come Dancing Darcey Bussell. Due on December 26, it's based on Bussell's own dance fitness routines known as DDMIX, with different styles from different decades, from 1920s Charleston through to 90s vogueing. Bussell said: "DDMIX is a full body, dance fitness workout using a variety of styles from all over the world, as well as different eras. You don't need to be an expert; you can even have two left feet. DDMIX is for every age and ability. It is easy to follow and you can learn at your own pace. We want you to have fun and experience the entertainment and diversity that DDMIX has to offer so that you don't even realise you are exercising. I know you'll have great fun."
---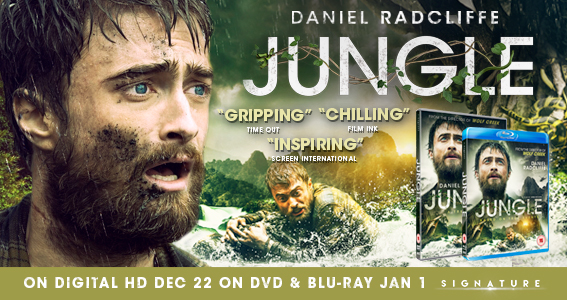 ---
Another week, another raft of promotional activity for film collectors at Fopp and more and more customers exiting its stores clutching 2017's must have accessory: a tote bag featuring a label or distributor logo. Now it's the turn of Curzon Artificial Eye and, as Fusion Media Sales' Phil Davis noted, it's going down a storm. He said: "It's a pleasure to see the return of this Curzon Artificial Eye campaign activity with Fopp, with early results showing positive year on year growth, the activity has got off to an amazing start! With further planned marketing activity, including social and cinema advertising, and with both The Handmaiden and Williams moving into key campaign, we hope to see this go from strength to strength over the gifting period.
It seems as if this year's must have item is VHS-style slipcase packaging. For in other territories, some innovative thinking has gone into 80s-themed packages complete with old-style US VHS box packaging. First up Netflix – that's right, Netflix – has issued an exclusive Blu-ray package with retailer Target for its retro series Stranger Things. The 80s styling of the series suits the package perfectly (although it must be noted, the discs feature a six-minute Netflix promo that you can't skip). You can see it here. And in Australia, studios have partnered with retailer JB Hi-Fi for a set under the banner of the Rewind Collection, taking in one-time VHS classics such as Back To The Future, Jaws and ET in similarly smart packaging (you can see it here). The 10-Blu-ray titles all come with art cards and a T-shirt and are limited to 1,000 copies each…
If you're heading down to Covent Garden in London on Monday, keep an eye out for a life-sized ice sculpture of Ape leader Caesar on horseback. The stunt has ben organised to mark the release of the final part of the revived Apes franchise trilogy, War For The Planet Of The Apes, released by Fox on Monday November 27. The mammoth statue is being created from two ice blocks weighing a whopping three tonnes, and made of 2,000 litres of water. It's a huge task, involving 100 man hours from the team at sculptor specialists Glacial Art, taking five days, four chainsaws and a while lot more. Fox is expecting the launch stunt to feature extensively across social media, especially, we'd wager, Instagram and Twitter, as well as press the following day. The launch is just one strand of activity for the film, which is released across assorted formats, including 4K Ultra HD as well as standard Blu-ray and DVD, and a rather fetching triple pack containing all three Apes movies. More on the release next week.
---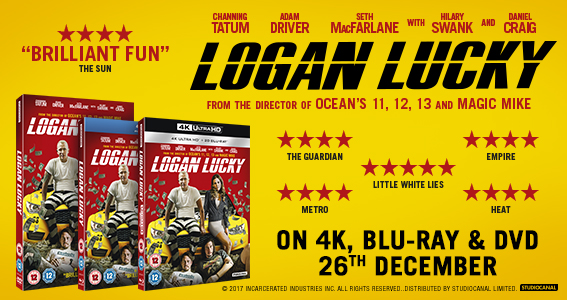 ---
To the Picturehouse Central in the West End of London where Signature hosted a major presentation unveiling its slate for 2018, further signalling its intentions to become an even bigger player across theatrical and home entertainment. It comes on the back of Signature, which is proudly claiming to be the UK's leading independent distribution label, enjoying its most successful year ever. And as revealed here last week, Rise Of The Footsoldier 3 has become the most successful premium vod release ever, outdoing the label's own previous record breaker, The Hatton Garden Job. Next year will see more than 80 releases across Signature and sister label Precision, with the slate presentation concentrating on and highlighting some 14 of its key releases, straddling genres such as horror, animation and action. They highlight the bigger names and stars it is attracting, with bigger budgets too, as well as its growing slate of its own productions. It unveiled exclusive footage, trailers and clips of the likes of All I See Is You, starring Blake Lively, as well as a remake of Papillon with Charlie Hunnam and Remy Malik; another familiar property given a new lease of life in the shape of Robin Hood, starring Game Of Thrones' Kristian Nairn alongside Brian Blessed; Bruce Willis with Adrien Brody in wartime actioner The Bombing; FrightFest-approved horrors such as sci-fi horror meets martial arts sequel Beyond Skyline and Terrifier, an ultraviolent clown horror as well as Pyewacket, which boasts excellent credentials, including a production team whose credits include The Witch and Signature's own The Void. On the children's front there's animated adventure Birdy and The Little Vampire, as well as the CGI-friendly live action film My Pet Dinosaur; with more action in Luc Besson produced big budget action thriller Renegades (with JK Simmons in fine form judging by the trailer; John Travolta looking like he's enjoying himself in based on a true story tale Speed Kills. And there was a personal message from Sylvester Stallone for Escape Plan 2, arguably Signature's most significant acquisition, the deal also takes in a third film in the franchise. Also on show for the first time was Signature's high profile production Final Score, filmed in West Ham's old Upton Park ground, with Dave Bautista helping foil a terrorist attack on the ground. As the company's Claire Loewenthal said: "It's our first significant production and we are absolutely committed to making sure it's a success for everybody." Head of acquisitions and development Elizabeth Williams said: "We are delighted to add these exciting and commercial films to our line-up for next year, including a raft of high quality and cast-driven Signature produced titles. With these additions, we are continuing to bolster the schedule with A-list talent in front of and behind the camera, contributing to our 2018 slate which is by far the biggest yet, alongside our growing productions." In his opening statement, the company's Jon Bourdillon said: "We're in a very good place in the UK. We have become the first choice for many sales agents and producers. And our success shows a massive demand for the kind of content we release in the UK."
---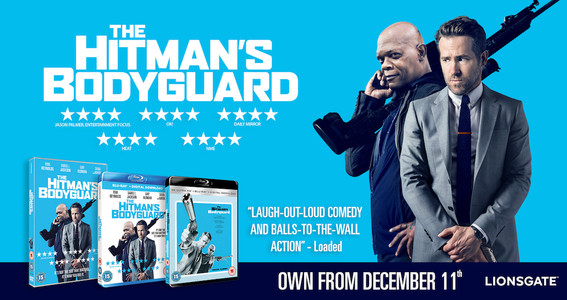 ---
To the Odeon in London's Leicester Square for a rather emotional screening of Lionsgate's forthcoming Wonder. Word of mouth on the film is strong, with its US theatrical release, as counter-programming to Justice League, proving to be a success. There was weeping aplenty in the packed auditorium, we were in bits throughout the film and it really is a marvellous feel good family tale. Commenting on the film, Lionsgate's Ben Grunbaum said: "Following a fantastic opening weekend in the US of $27 million, Lionsgate is thrilled with the brilliant word of mouth and reactions arising from the heart-warming, touching and joyful Wonder, due for theatrical release in the UK on December 1. This week we had a packed multi-media screening at Odeon Leicester Square full of families and schoolchildren who were 'wowed' by the film. There wasn't a dry eye in the house! The home entertainment release will follow in Q1 for all the family to enjoy."
Sticking with Lionsgate and Monday November 27 sees the release of Valerian And The City Of A Thousand Planets, to give it its full title, a hugely enjoyable sci-fi romp from the ever-inventive Luc Besson. It boasts one of the year's best-looking Steelbooks and Lionsgate has made use of the rather gorgeous imagery and artwork to create a Big Sleeve exclusive for Tesco, the first outside of the Disney titles to receive the treatment. Commenting on the campaign, Lionsgate's Ben Grunbaum said: "To celebrate the release of Valerian and The City Of A Thousand Planets the publicity campaign has targeted a young, teen audience focussing on the fun and visual elements within the film. We have partnered with Edible Cinema to create an exclusive screening for influencers and press that aims to heighten your senses during your cinematic experience with a bespoke menu of food and drinks made to match various scenes throughout the film. A fantastic prize of props from within the film also presented us with the opportunity to broaden our audience with a print competition across Daily Star, Daily Star Sunday and Daily Express. Additionally, to further engage with the younger audience, we have partnered with Go Get Glitter to create a Valerian and cosmic inspired make-up look tutorial. In order to engage with a young gaming audience, we also created two pairs of exclusive Valerian and Laureline Xbox controllers that were placed alongside hardware as a premium competition prize. Our marketing campaign encompasses press, digital and VOD advertising, and as we ramp up to Christmas we're pushing out a fun Gifting themed spot across VOD platforms to keep the title front of mind when those last-minute purchase decisions."
Recently on the BBC and new to DVD this coming Monday, US prison doc The Work aims to change the way we think about men behind bars. Released to a chorus of five-star reviews including The Observer, The Times and Total Film, The Work DVD also includes an emotional Q&A from the film's UK premiere at this year's Sheffield Doc/Fest. Commenting on the release, Dogwoof's Daniel Green said "We snapped up The Work as soon as it won the top doc prize at SXSW back in March and since then we've been overwhelmed by the reception it's received. We toured the film around the UK with the directors and their extremely supportive family back in September and are now looking forward to continuing the conversation with its DVD release."
---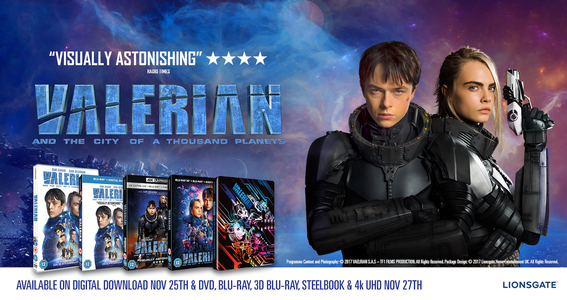 ---
It's one of the more likely film plots of 2017 – emojis coming to life in an animated adventure – but The Emoji Movie has defied pundits by turning into a theatrical success and now, on Monday November 27, it arrives on home entertainment courtesy of Sony Pictures Home Entertainment. And it's aiming to get all the right faces and reaction upon its release thanks to SPHE's campaign. Akinyi Gardiner, product marketing manager, for the title said: "The Emoji Movie releases across all formats from Monday and we're looking forward to making this title the perfect Christmas stocking filler through a targeted campaign designed to capture the attention of families. We've had a fantastic response from our retail partners including standalone in-store set up with our festively fun pos. To generate further awareness, we're implementing a family focused multi-platform media campaign from Monday supported by a range of PR activity from working with mummy bloggers and kid-fluencers, to the Emoji costume characters bringing some yuletide joy to Lakeside Shopping Centre."
It's not often that you'll see a series in its eighth series release on DVD getting a welter of publicity, but that's what happened with Acorn Media when Doc Martin star Martin Clunes appeared on Loose Women. As a thrilled company's joint head of marketing Gareth Brown said: "It's always great when we get a star on a great chat show representing the DVD release but this was something special achieved by Aim Publicity for us. Not only did the show plug the all new Series 1-8 Doc Martin box set, but they held a blown up image of it on screen. It was money couldn't buy advertising. Well, money could have bought it, but this was free!" Meanwhile, Mackenzie Crook is lined up to offer similar support for the new series of Detectorists which continues to prove that gentle but hilarious comedy can go a long way; and with a host of collectable TV box sets available in the build up to Christmas, Acorn Media said it is looking forward to a season of good will for all DVD outlets…
Paramount has unveiled a new free Transformers app to tie in with the 4K Ultra HD release of the entire Transformers franchise. Using footage from the latest outing, The Last Knight, which can be ordered through the app, the player takes on the role of Bumblebee. It's available from the App Store for IOS users until February. This augmented reality experience gives fans the chance to interact with the Transformers universe in a new and exciting way," said Howard Hsieh, vp Worldwide Digital Business Development, Paramount Home Media Distribution. "The Transformers films appeal to a vast and diverse audience and we're excited to give fans the opportunity to get in the driver's seat and take BUMBLEBEE for a ride." "With ARKit, we can seamlessly bridge virtual and physical worlds to create immersive experiences that bring storytelling to life," said Chaki Ng, senior vp of Viacom NEXT. "We're thrilled to help break this new ground at Paramount."
Acquisitions news and Eureka has added a brace of titles to its slate for 2018 after inking deals. It has picked up Allure, starring Evan Rachel Wood as a disturbed woman who hooks up with an unhappy teenager with recasting consequences, as well as The Butterfly Tree, an Australian movie about a burlesque queen and the father and son competing for her attention. Commenting on the deal for the titles, both due on theatrical next year ahead of home entertainment releases towards the end of 2018, Eureka md Ruth Schofield said: "Eureka is very excited to be working again with Seville International and Level K who both consistently bring great films to the market. We look forward to sharing these two very different films to audiences in both the UK and Ireland."
---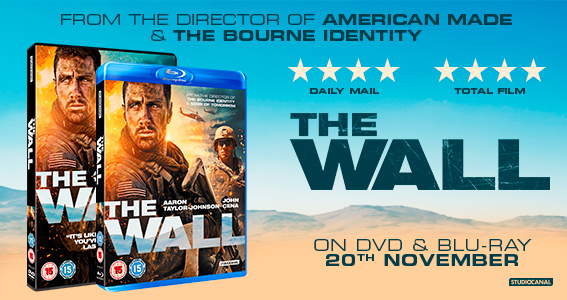 ---
Diary date and BASE and ERA have revealed the date for the next Insight Forum event, the regular event that looks at the industry, where we're at and where we're going. It is due to take place at the Picturehouse Central in the West End of London on March 14. The half-day session will kick off a 8.30am and feature a packed schedule. Speakers and ticket details will be announce shortly, with members getting priority for the latter, although some will be available to non-members paying on a first come, first served basis. The last event saw 250 or so delegates from 77 different companies representing the entire spectrum of the business. Commenting on the event, BASE's head of insights James Duvall said: "This event has evolved to become one of the largest in the industry and the 2018 Insight Forum promises once again to provide the perfect chance to digest a host of trends influencing and affecting our ever-evolving industry. Feedback from the 2017 forum was overwhelmingly positive and it's our intention to raise the bar even higher this year in terms of offering engaging, valuable and easy to digest insights from another roster of eclectic and uniquely informed speakers. These will be announced in due course but, as with last year's event, expect some surprise announcements along the way!"
Music website Gigwise has relaunched with a focus that now takes in film fare alongside its traditional elements, and the site has unveiled a partnership with the Industry Trust and its findanyfilm.com tool that sees it directing Gigwise visitors to legitimate sources to see films and DVD releases, at cinemas, in the home and beyond… Niall Green, director at Gigwise said: "Our new FILM tab and our partnerships with FindAnyFilm.com and Blonde To Black Pictures have been a joy to piece together. On one side we have a direct link to purchase across a huge range of films and TV shows which for me, is a direct shot at copyright infringement and the ongoing fight against it. On the other hand working with Blonde To Black, their opinions and portfolio of work, will give us added editorial depth thanks to their tight grip on the independent scene."Talking about the broader partnership, Sadie Frost, co-founder of Blonde To Black Pictures added: "This is a unique opportunity for Gigwise and Blonde To Black to align editorial with a direct route to legal consumption of our and other artist's work. We're always looking for new and exciting ways to direct audiences to the best quality versions of any artistic output and the pairing with FindAnyFilm.com just feels like the best way of doing that." Liz Bales Chief Executive at the Industry Trust for IP Awareness, said: "We're extremely excited to be partnering with Gigwise, with the prospect of introducing FindAnyFilm.com to a whole new younger audience. With the continued rise of mobile it was important that FindAnyFilm worked seamlessly within Gigwise's newly designed platform and film tab and I look forward to it being an integral part of Gigwise's latest venture into film journalism. With Find Any Film's extensive database, users have the ability to watch whatever they want through legal sources; whether that be an episode of Peaky Blinders that aired a few days ago or Baby Driver that's just been released on DVD/BD."
---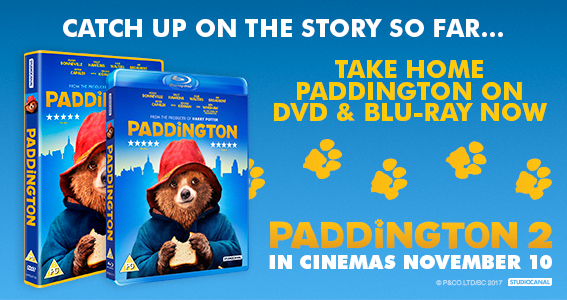 ---
Ampere research has indicated that retailers are adjusting movie pricepoints early in the home entertainment life cycle. Most studios expect "new release" pricing to be maintained for up to 14 weeks, but over 20% of movie titles are seeing price drops within the 9 weeks following their debut, according to Ampere's assessment of a basket of 177 titles released in the UK this year. Early price changes risk not only negatively impacting studios' ability to manage their own products' life cycles and the wider perceptions of the category, but fluctuations within this window also place those retailers who don't follow suit at a distinct disadvantage.
Ampere Analysis report on to price points in the UK… More here
It's divided critics and audiences like no other, but Justice League, the latest DC film from Warner, still managed an impressive £7.2 million in its opening weekend at UK cinemas. It knocked Paddington 2, now nearing £18 million, off the top slot. Other new entries included Film Stars Don't Die In Liverpool, aided by an impressive PR push, which took £236,317, and event cinema title The Exterminating Angel, from the Met Opera, which took just shy of £100,000.
Seems as if Murder On The Orient Express has performed well enough for Fox to investigate more Agatha Christie mysteries, for It is said to be developing another Hercule Poirot property, Death On The Nile. No news if Kenneth Branagh will return as the famous detective…
Fresh from its family success with Paddington as well as the forthcoming Early Man, Studiocanal is heading to another major family project in the shape of Enid Blyton's Magic Faraway Tree. Horrible Histories and Paddington's Simon Farnaby will write. He said: "The Magic Faraway Tree books are a firework display of the imagination. The pages are lit up with wonderful characters, humour, peril and adventure. Most homes have a well worn jam fingerprinted volume somewhere on their shelves. I'm very much looking forward to bringing the likes of the Old Saucepan Man and Dame Washalot to the big screen for fans both old and new." Studiocanal ceo Dany Perkins added: "Enid Blyton's work is timeless. Like many, I have loved her writing since childhood and it's incredible to develop such an expansive project with first class partners Neal Street Productions and Simon Farnaby. Not unlike the work of Michael Bond CBE, we very much look forward to bringing enduring family classics to audiences worldwide."
Follow us on www.twitter.com/theraygun…
You've got to admit, great tagline…
Disney in non-franchise, non-animated shocker…
To subscribe to The Raygun newsletter, please email

info@theraygun.co.uk
with subscribe in the subject matter
To unsubscribe, email

info@theraygun.co.uk

with unsubscribe in the subject
For editorial or advertising queries, contact

tim@theraygun.co.uk