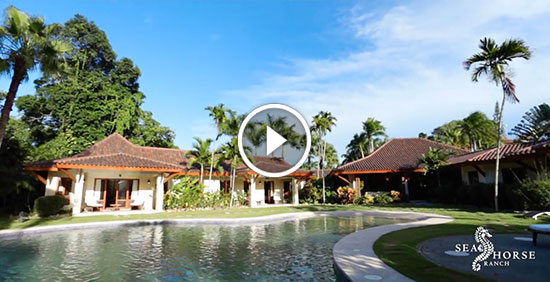 Villa Irina is a four bedroom luxury Caribbean beach house located a short walking distance to the ocean at Sea Horse Ranch. Enjoy nearby resort amenities such as The Beach Club restaurant and oceanfront swimming pools, along with the privacy of a quiet cul-de-sac location of this special home.
This luxurious one story villa combines elegant island interior décor with casual ranch-style living. An open concept living room offers a seamless indoor-outdoor experience to enjoy the lush garden views surrounding the estate.
The villa features fine craftsmanship and finishes throughout and a state-of-the-art kitchen with stainless steel appliances. Gorgeous coral stone tiles line the floors of the living room and hallways, Mexican terracotta floors in the bedroom and a mahogany wood floor in the audio-visual room. The tile terraces of the main house wrap around the gorgeous free-form pool and combine teak wood platforms with an outdoor shower.
A spacious master bedroom is located on one wing of the villa offering privacy and tranquility, with the second master bedroom and two other guest bedrooms located on the other end of the home. Each master bedroom has a spacious spa-inspired bathroom finished in cream-colored marble countertops, walls, shower, and bath. High-end mattresses and bedding, deluxe comfortable furnishings grace each room.
This property is brand new to the real estate market and is an ideal primary or second home investment, with superb rental potential.
---
Summer Day Camp at Sea Horse Ranch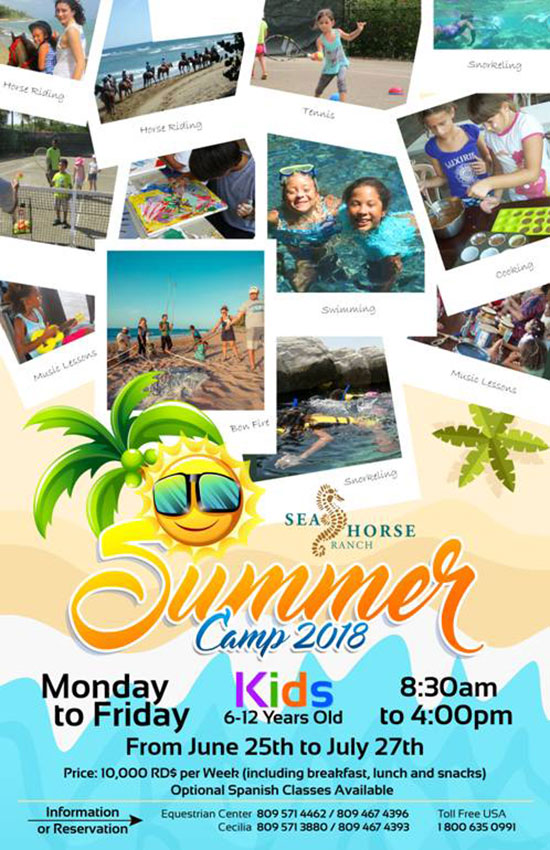 Summer Camp at Sea Horse Ranch is held from June 25 – July 27 for children ages 6-12. Our annual day-camp is popular for vacationers and long-term residents alike. Guests staying at Sea Horse Ranch are eligible for special discounts; please contact our concierge team for more details. Enjoy field trips, fun, and adventure at this very special camp for kids in the Dominican Republic.
Hours for Camp are from 8:30am-4:00 pm, Monday through Friday. Weekly rates and sibling discounts also available.
---
Local Athlete Triumphs in International Events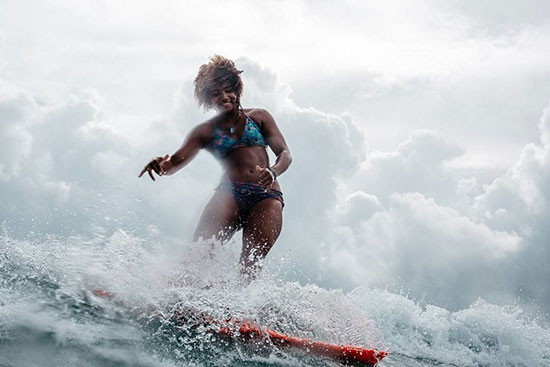 We congratulate Iskania Pérez of Cabarete on her recent wins at her first Brazilian Jiu-Jitsu (BJJ) competitions abroad in the United States. Her years of training, hard work and perseverance have paid off, resulting in a first place win in two divisions at the Newbreed Ultimate Challenge Gulf Coast Classic in Sarasota, FL. Iskania also championed at the Atlanta Spring International Open, placing 3rd in her division. Sea Horse Ranch is proud to be among the sponsors of her trip.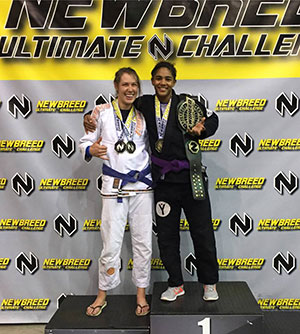 Training with Tomas Papo Sone for the past five years at the Jiu-Jitsu club de La Costa in the Callejon de la Loma of Cabarete, she is a purple belt holder.
While many people encounter BJJ through surf training, Iskania encountered surfing through her BJJ academy, training alongside brown belt Kengei Fung who is founder of the popular surf school of El Chino in Cabarete. She was provided free access to his school's surfboards to learn and practice the sport, which led to Iskania representing the Dominican Republic with the national surf team in the Pan-American Surfing Games in December 2017. Iskania's future goals include continuing to compete and travel, and she is grateful for all of the support from the community.
Read more about Iskania in a recent profile in Swellbound online magazine.
---
Tennis Club News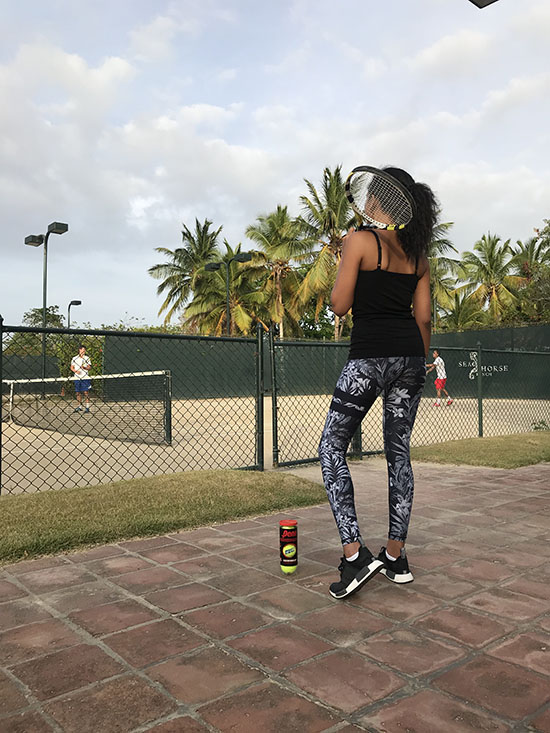 The Tennis Club at Sea Horse Ranch invites you to participate in its new program. Do you want to improve your tennis game and stay fit? A Tennis Clinic is currently being held every Monday, Wednesday, and Friday for adults, from 8:30 - 9:45 am.
The clinic includes a system of physical fitness preparation, tennis volleying, serving, doubles, game tactics and much more.
Price: 10 USD per class if you participate in all three classes per week, or 15 USD for one or two classes per week. Enjoy our high-performance training with certified teachers, have fun and stay fit this summer.
Watch the World Cup at The Tennis Club
Want to check out the world of football with fellow sport enthusiasts? Join us at The Tennis Club to watch the games on a big screen, and enjoy drinks and refreshments with your friends. Contact us about scheduling as we follow the 2018 FIFA World Cup from Jun 14, 2018 – Jul 15, 2018.
Welcoming our New Instructor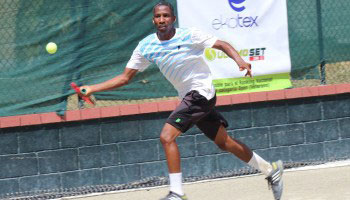 Sea Horse Ranch Tennis Club welcomes Jesus Felix to our team of international professional instructors. As a teacher, Mr. Felix has previous experience in the Dominican Republic, Colombia, Curacao and Costa Rica. He has served as an accredited tournament coach in both the Dominican Republic and Netherlands Antilles, and as Captain in the Dominican Republic Davis Junior Cup and Federation Cup.
Mr. Felix is certified with the International Tennis Federation and Tennis Association of the United States. He played for twelve years in the open category in The Davis Cup, the premier international team event in men's tennis. The Davis Cup is run by the International Tennis Federation and is contested annually between teams from competing countries.
Contact us to learn more about training with Jesus Felix at the Tennis Club at Sea Horse Ranch.