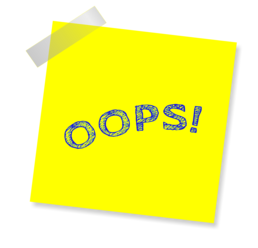 There was a mistake in the date of our seminar, "Organized for Life" at the Beavercreek Library. It is on TUESDAY, June 11, 2019 from 6:30 p.m.-8:00 pm.
Due to limited space, please call the library at (937) 352-4001 to register.
Yep! We even make mistakes now and again. See you at the seminar!