£150M SPENT IN Q4 SO FAR…
…WITH 12 HITTING SIX FIGURE MARK
DORY FOUND MOST IN STOCKINGS?
BLACK FRIDAY "HERE TO STAY"…
VIRGIN LAUNCHES STORE WITH BUY AND KEEP
UFO SELLS OUT BEFORE LANDING
SIGNATURE CELEBRATES FIFTH BIRTHDAY…
…BY BLOWING UP UPTON PARK
INDIE UNVEILS STRONG SLATE
A DOG FOR JUST AFTER CHRISTMAS
MISSING SET TO TURN UP SOON
AS PAWNS FALL INTO PLACE FOR MAGNUS
QUOTE OF THE WEEK
AT THE MOVIES
SITE OF THE WEEK
TWEET OF THE WEEK
---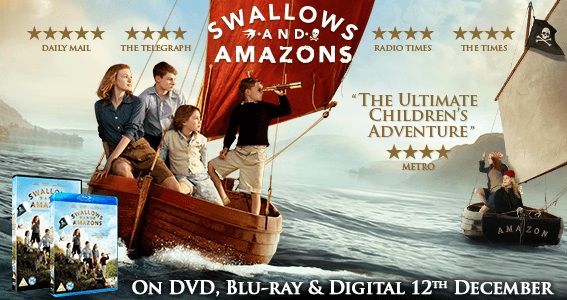 ---
If you can't read this newsletter or see the ads, please click here
It Was A Good Week For... Two more duking it out at the top, as Dory and Bourne fight for pole…
It Was A Bad Week For… Theatrical exhibitors as studios reported to be looking to shorten the cinema to home entertainment window…
Black Friday – traditionally the day when the Christmas shopping period begins in earnest – has been and gone, as has Cyber Monday and it's been a mixed Q4 so far… Some strong sellers, witnessed again this week with a clutch of new releases, but, lower down the charts, some that aren't performing nearly as well as expected. It'll be interesting to see how it pans out in the coming weeks and even beyond into 2017, with a strong slate coming together for the year ahead. But in the meantime, we sought some expert counsel on how things are shaping up for December 2016 in the run-up to Christmas. Here's Fox md and BASE chair Robert Price for a dual perspective: "Never has there been a more apt time of year to clearly demonstrate that there is a home entertainment title in the market for everyone. With over 200 film titles, 130 TV titles and 50 kids DTV titles released so far this Q4 there's a huge variety of content to choose from. This has already attracted close to £150 million in consumer spend and resulted in more than twelve titles released this quarter already clearing the 100,000 unit sales mark. With four weeks still to go, and some significant titles still to hit the market, there remains great opportunity across the industry as we race towards year end."
And there's more, as we also asked for an update from the perspective of that most eclectic of studios, Universal, which as ever represents the entire gamut of the industry, taking in everything from special interest through to big feature films via all points in between. Universal md Ian Foster said: "This Q4 has been a really positive quarter so far, not only for Universal and Paramount, but also for the industry at large. We are thrilled to see our titles, including The Secret Life of Pets, Star Trek Beyond, Miss Saigon, Billy Connolly and Jason Bourne, performing very well. We are also delighted by the success of competitor releases including Independence Day: Resurgence and The BFG. We look forward to a promising 2017 and to starting the year with a bang, by releasing the biggest box office success of 2016, Bridget Jones's Baby, in January."
It's a week that retailer trade association ERA has issued its own call to arms, canvassing its retail members about what they think the Christmas number one would be across video, music and games categories. The clear winner in our sector was Finding Dory, the Disney title released this week that's already well on its way (see below for more) with other family titles such as The Secret Life Of Pets and The BFG also featuring heavily. It further stated that more than 23 million DVDs and Blu-rays will be given as gifts this Christmas, equivalent to almost one per household. Elvis Presley and the latest Call of Duty were ahead in their fields. Commenting on its survey, ERA ceo Kim Bayley said: "With such a huge variety of titles to suit all tastes and ages, entertainment products remain a failsafe Christmas gifting option for all."
---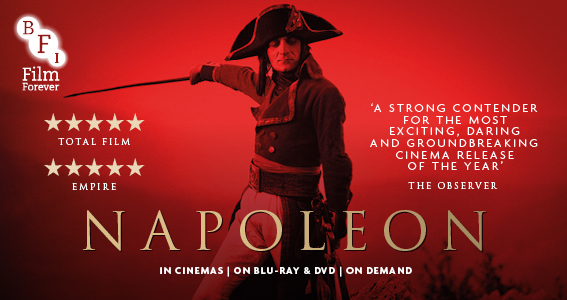 ---
Back to Black Friday, and last week we had a few reports and comments from the day itself, but how did it all end up? We asked Zavvi, whose head of DVD and Blu-ray Steve Cook said: "Black Friday and Cyber Monday sales were great for Zavvi for that period, with blu-ray the standout success. It shows that BF is here to stay especially as an online promotion and provides a good springboard for December."
Sky Store's successful Buy & Keep operation also got involved with the whole Black Friday mullarkey, offering 50 per cent off the range as part of an offer, and it's interesting to see that another player joined the fray this week, with Virgin TV launching its own buy and keep service offering as part of a raft of changes. Product will be available from the Virgin Media Store through boxes, including its new TV V6, and apps, with the film available to watch and a physical copy sent out when the film is released. It's due to launch in February. Virgin Media cmo Kerris Bright said: "Our main focus is looking at 'what do customers really want to watch'. We have to appeal to a broad market and the vast amount of viewing is still linear. There is something about a DVD in a box, it is like the visual manifestation of my tastes, showing the collection of my tastes. I can also share it with my friends more easily."
In keeping with one of Q4's trends thus far, this week's chart action sees two titles performing particularly well, as both Finding Dory and, not far behind it, Jason Bourne, have both broken the six figure barrier in their first few days on sale. The Official Charts Company's midweek bulletin has the former, the sequel to a similar search for young Nemo, at the 167,000 point by the halfway mark, while the Matt Damon actioner was around the 130,000 figure in terms of sales. Both had, of course, featured here last week. There were precious few new entries elsewhere in the top 40, with a Nemo and Dory box set at number 13 and, four places below that, The Best Of Strictly Come Dancing: Len's Grand Finale is at number 17.
One title that had a strong week one and is now into its second outing in the charts is one we've been tracking here for a while – The Beatles' Eight Days A Week. Commenting on its week one performance, the company's Kelly Morris said: "Debuting at number six in the charts with sales of nearly 40,000 units, it's been a great start for our Ron Howard-directed Beatles documentary Eight Days a Week. The film and accompanying 100 minutes of extras is a brilliant and in-depth look into the early years of the world's best known band. With our campaign planned to continue right up to Christmas, the film is sure to be one of the top sellers for the gifting season."
---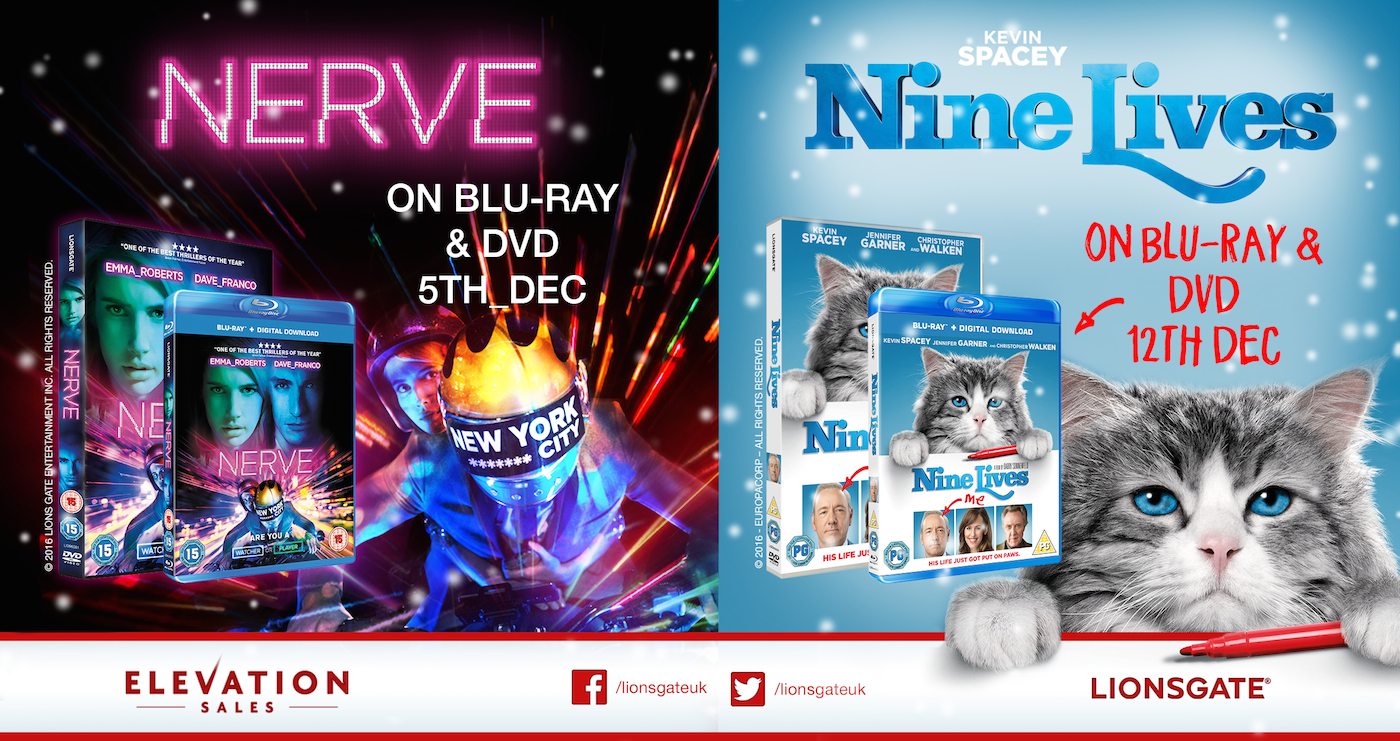 ---
Another success worth noting, and another title we've been talking about for some time is Napoleon, the BFI's first ever home entertainment bow for the legendary silent masterpiece, a restoration some four decades in the making which has finally seen the light of day thanks to the Institute's painstaking work. It too has got off to a strong start, capping a fine year for the BFI's label, with its Alan Clarke box set being one of the year's winners… Commenting on its success, the BFI's Jane Giles said: "We're thrilled with the initial results on Napoleon, the demand has been phenomenal for a silent film. All 7000 Blu-ray and DVD units sold out on day one (21st November) and we're busy replicating more in time for Christmas. Being able to release the film into cinemas and on disc is a dream come true for the BFI, Photoplay and Carl Davis, and our friends at Dragon Digital have done Napoleon proud'.
A title not even out yet has scored big too – as Network's impressive UFO Blu-ray box set has sold out of its first press ing before the title even hits the market. It shows that interest in Gerry Anderson and his universe is far from waning, while it also vindicates Network's work on the high ticket item. It is now hurriedly pressing new copies of the release, one of the puppet maestro's rare sorties into the live action world. Network's Tim Beddows pronounced himself "delighted" with the results, while Jamie Anderson from Anderson Entertainment said: "This shows the ongoing popularity of Gerry Anderson's productions and is a testament to his enduring work. Anderson Entertainment continues to look after this legacy and help promote these cult classics. As part of our mission, we maintain an archive of stills and other material, in which we discovered over 200 pre-production UFO stills, including some taken of our national treasure, Joanna Lumley, during her previously unknown audition as a moonbase operative in the series."
---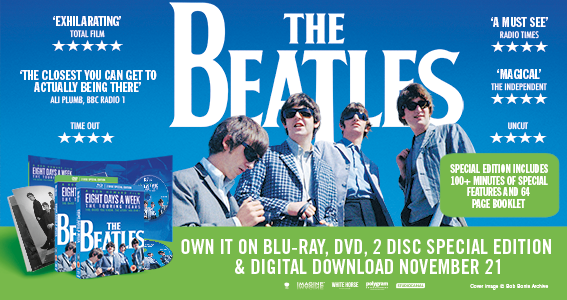 ---
Thriving independent operation Signature celebrated its fifth birthday in style this week, using the grand occasion to unveil a raft of new product to retailers, theatrical exhibitors and a whole host of others at a central London hotel. The company has notched up some notable successes in a relatively short space of time, not least sales of 8 million physical units and more than 5 million downloads, no mean feat for a label starting from scratch. And it further signalled its ambitions, unveiling a first look at its forthcoming action title Final Score. The rough footage wowed the audience – as revealed here, it was filmed in Signature owner and chief executive Marc Goldberg's beloved old West Ham United's ground, marking the final action at the Boleyn, aka Upton Park before it was demolished. And action is the right word too – it looks like a hugely commercial and very exciting film, with the raw footage showing vast promise. Commenting on Final Score, Goldberg said: "It's part of the next stage in the development of the company, it's now part of what we do." Signature, he noted, has already become more involved in genre fare such as The Hatton Garden Job from first concept, through to financing and production and distribution, but Final Score will take it to the next level.
Final Score ended a strong raft of titles unveiled by the company, which included celebrity input from assorted stars in specially filmed clips, live link-ups and personal appearances, as well as exclusive look trailers. Among the titles on offer were The Hatton Garden Job, another Signature production, a homemade thriller based on the real crime; acclaimed horror The Void; Liam Neeson in Korean War film Operation Chromite; more from Signature favourite Nic Cage in mob thriller Southern Fury; Arnold Schwarzenegger as a man seeking vengeance in Aftermath; Shia LeBeouf, currently enjoying a return to form, in Man Down; Robert Englund in horror The Midnight Man, due on the Precision imprint; Final Recall, with Wesley Snipes (who proclaimed Signature as "the best in the UK" in a specially filmed segment); real life survival thriller 6 Below; Daniel Radcliffe, returning to Signature for Jungle, which follows hot on the heels of Imperium (he too filmed a special message and said how much he enjoyed working with the company) and a prequel to Rise Of The Footsoldier, Footsoldier The Beginning and Sam Worthington in The Titan. "In the early days, I didn't expect to have a company that's grown to this size, and is involved in all aspects of films," said owner Marc Goldberg. "That's what's great about it, it shows what's possible. The DVD business has got harder, but it's still very much a part of what we do. What hasn't changed too much are the platforms we sell to, the retailers are still the same. Five years ago we weren't selling to anybody on the digital side, now there are 13 platforms we work with. We're working with them across the world too." A year ago, Signature used the same slate presentation to unveil the new Precision imprint – something that Marc Goldberg said had been a huge success. "We've sold hundreds of thousands of units, it's done exactly what we hoped it would and the quality of the product is even better going forward."
Sticking with Signature and this week saw official confirmation of a release date of one of the most acclaimed films of the year, a title which was also revealed to be Empire's film of the year among its writers. The Hunt For The Wilderpeople, a roaring success for indie theatrical distributor Vertigo, will be released as part of its ongoing arrangement with Signature, ahead of it's physical release on January 16. Commenting on the release, Signature's Claire Loewenthal said: "
Hunt for the Wilderpeople is a highly acclaimed and celebrated film which we are delighted to bring to the home-entertainment audience. Having already received a tremendous amount of exposure in the lead up to it's successful theatrical release earlier this year, the DVD and Blu-Ray will be available in every UK retailer and will be backed by a fun and vibrant, cast supported, marketing campaign to suit – including exclusive on-pack promotions to further elude the DVD buyer. The level of support the release has received is a true testament to the desire for quality independent filmmaking, in the UK."
---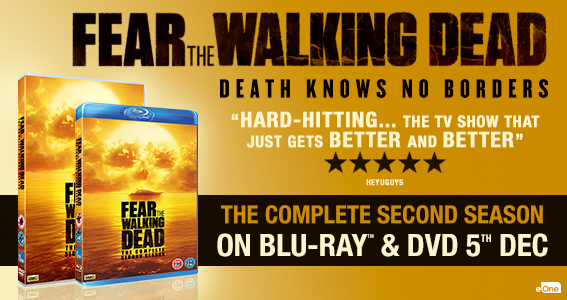 ---
And a week after that comes another of the year's most acclaimed films in the shape if Wiener-Dog, the Todd Solondz-helmed film that is also set to appear on a plethora of best of 2016 lists as they appear in the coming days and weeks. The film arrives on DVD and digital formats on January 23 courtesy of Picturehouse Entertainment and comes with a wealth of strong reviews behind it. Commenting on the impending release, the company's head of commercial Alice De Rosa said: "We're really excited to be unleashing Wiener-Dog on DVD and Digital on the January 23. Solondz is on top form and with a stunning cast that includes Greta Gerwig, Danny DeVito, Julie Delpy and Ellen Burstyn, this will be a great addition to the Q1 release slate. At Picturehouse, we think consumers would be barking to miss out on this new year treat!"
And we've already written about it when it began its eight week run on BBC1, but it's well worth noting the passing of The Missing this week, one of the year's finest homegrown TV dramas, and one that has seen its reputation grow and grow throughout its transmission. The second series of the tale about missing children has had the kind of reaction enjoyed by Broadchurch a few years ago, and, like that acclaimed series, the DVD is being released by RLJ and its Acorn imprint. The Missing arrives on Boxing Day and will arrive with the same positive word of mouth, raft of strong reviews and ever-growing reputation. Its finale was greeted with a wealth of coverage, live tweeting, live blogging and more as the mystery was finally revealed… Commenting on its success, RLJ's Helen Squire said: "The Missing Series 2 has been the don't miss drama this winter and we're looking forward to releasing it on DVD this month. The phenomenal support that we've received from retailers, not only for this latest series but also for the first, means that this week is set to be the biggest to date for Series 1 as well."
Some remarkable numbers arrive from Arrow, currently readying itself for the anniverary release of Donnie Darko. The independent launched a new trailer for the 15-year-old film on November 16 (we've featured it here on the newsletter) and has now tacked up almost 1 million views. Commenting on the release, the company's Jon Sadler said: "The film is back in cinemas for its 15th anniversary, after being restored in 4k under the supervision of the director, Richard Kelly, who we are flying in to do a series of preview Q&A's, including a premiere at BFI Southbank on Saturday December 17th as well as a premiere for the director's cut on the following day. We then take the film back to the Curzon Soho, where it played upon its release in 2002. Both the BFI screenings are now sold out and the Curzon event has just gone on sale. Our deluxe limited edition box set is also on the verge of selling out everywhere, ahead of the standard edition releases on January 9." You can see that trailer again here.
Sticking with Arrow, and the company has had a fortuitous result this week in the world of chess, where world champion Magnus Carlsen has been in the headlines as he successfully defended his title. It's all rather timely ahead f the release of Magnus, a documentary looking at the prodigy. Arrow's Jon Sadler again said: "It's been a nail-biting week over in New York where reigning champion, Magnus Carlsen – and subject of our latest documentary release, has been defending his title, which went down to a sudden-death tie break with the Russian Grandmaster, Sergey Karjakin, which Carlsen ultimately won, maintaining his position as undisputed world number one. The film has been in select cinemas now for a week and ticket sales have increased throughout the week as interest has grown around the finals. We release the DVD on December 12, which is a fertile time for us, as the great and the good of the chess world will be descending upon London for the London Chess Classic event – where we expect to pick up many non-traditional sales." You can ee the trailer here
.
Due on Monday from documentary specialist Dogwoof is the DVD and Blu-ray release of Lo and Behold, Reveries of the Connected World. The first of two films this year from the inimitable Werner Herzog, Lo and Behold sees the enigmatic director looking at the Internet, our relationship with it and where it's leading the human race.. Commenting on the release, Dogwoof's Daniel Green said: "Having Werner in the UK for Lo and Behold's UK premiere at the BFI London Film Festival was one of the highlights of our year here at Dogwoof. A sold-out Q&A and masterclass recorded at the festival are both included on our DVD and Blu-ray, making this the perfect Christmas gift for the doc lover in your life."
Also on Monday, comes Nerve, a tense thriller starring Emma Roberts and Dave Franco and centring on a suitably current online game. Commenting on its release, Lionsgate's Beth Hall said: "The marketing campaign is a bold and exciting one, taking learnings from the digital campaign at theatrical stage, which achieved over 100 million impressions and 8 million completed views of daring and original video content. The home entertainment campaign has social media and influencer activity at its core and combined with a more traditional digital campaign across VOD, Facebook and outdoor, we will maximise cut-through at a busy time of year."
Some appointment news now and trade body BASE has appointed Yasmin Nevard as its new Insight and Marketing Manager. The former Vizeum Global's brief will take in not just BASE, but its sister organisations and trade groups, the Industry Trust and the Digital Entertainment Group Europe, too. Commenting on her appointment, Nevard said: ""I'm really looking forward to starting my new role at BASE and getting under the skin of the Home Entertainment industry, by bringing my past experiences and a fresh perspective to all aspects of my role." BASE chief executive Liz Bales added: "Yasmin will be a strong addition to the team. Her knowledge and expertise will bring something different to this role that we haven't had before which is incredibly exciting. I am very much looking forward to welcoming Yasmin on Monday and introducing her to our members and stakeholders."
---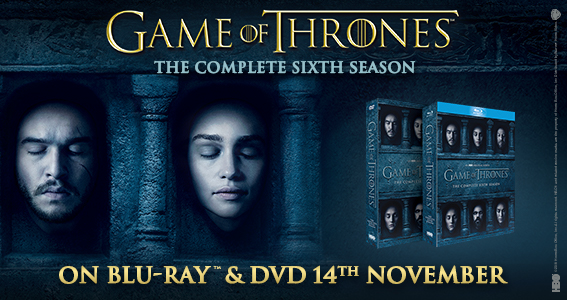 ---
QUOTES OF THE WEEK
"If you start with the consumer, they're telling us very clearly they want it [earlier]. That's where all the pirating is occurring, right? And so we have to meet that demand with a legal solution. And so as I've said, we're trying to work with our partners on the exhibition community."
Warner supremo Kevin Tsiujihara on discussions with theatrical exhibitors about shortening theatrical to home entertainment windows. Both Warner and Universal are said to be in contact with them in the US…
Sadly, a busy schedule meant we weren't able to attend in person, but there were plenty of other media types out in force for Lionsgate's Molly Moon last Sunday morning, at a special screening, with the film's stars and directors in attendance…
Fantastic Beasts And Where To Find Them is still sat atop the charts after its second weekend, with more than £30 million in receipts. New entries at the end of November included Allied, with £1.3 million, Bad Santa 2 with a touch under £800,000 and Dear Zindagi and Paterson, which each took around the £170,000 mark.
Not content with reviving the Carry On franchise, our old pal Jonathan Sothcott is busy with his Hereford production outfit, this week announcing a horror called Tormented, directed by Adam Stephen Kelly and said to be the first in a series of US-set genre films. He was quoted in Variety as saying: "The glut of horror films released weekly to home entertainment platforms makes standing out from the crowd a particular challenge, and over-saturation of inferior product is going to be an increasing problem but our model for these genre films at Hereford mixes the best elements of Hammer and Blumhouse: unashamedly populist, high-concept and modestly budgeted horror films that will not only stand out in the market, but haunt audiences' imaginations long after the end credits. With one of the best genre scripts I've ever read, I want Tormented to be the first in a slate of horror pictures that can go toe-to-toe with modern genre classics such as The Purge and The Babadook."
Meanwhile, intriguing news of the week comes from Sony, where a live action movie based on the Barbie dolls is being develiped. And in line to play the doll is comic Amy Schumer… The film is due in the summer of 2018…
TWEET OF THE WEEK
TRAILERS OF THE WEEK
This week's Red Band fare, not for the faint-hearted…
Sam Worthington seemingly in every film at the minute…
This week's animated tale…
More rude words as the Goon returns…
To subscribe to

The Raygun newsletter, please email
info@theraygun.co.uk
with subscribe in the subject matter
To unsubscribe, email
info@theraygun.co.uk
with unsubscribe in the subject
For editorial or advertising queries, contact
tim@theraygun.co.uk