FORCE TOPS 2016 VIDEO CHARTS SO FAR…
…AND STAR WARS ALSO BEST ACROSS SECTORS
ALLEGIANT TOPS MIDWEEKS…
PANDA COMES OUT FIGHTING
THE GAME IS STILL AFOOT
STREAMING'S STRONG EMMY SHOWING
PRIME MAKES GOOD NUMBERS
GHOSTS SHAPING UP NICELY FOR Q4
INDUSTRY LEGEND TALKS LEGENDS…
FOPP HEADS TO OXFORD
WARS TO MAKE A KILLING
THE SECRET'S OUT
HIGH-RISE MAKES THE LEAP
A CAPITAL INVESTMENT
BFI'S CRYING ALL THE WAY HOME
WITCHING HOUR ARRIVES
FROT TO TROT
PICTUREHOUSE GOES DOGGING
GALLOWAY TAKES THE HELM…
…AS BULLDOG ADDS MORE
EVENT OF THE WEEK
---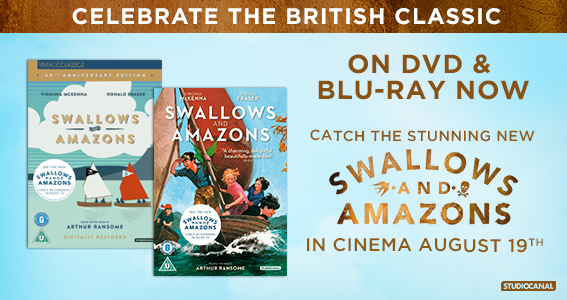 ---
If you can't read this newsletter or see the ads, please click
here
It Was A Good Week For... Star Wars: The Force Awakens, the bestseller from the first six months of 2016…
It Was A Bad Week For… Pirates, as Universal patented a tool aimed at spotting films being illegally shared online before they spread too far…
And so, now June is disappearing in the rear view mirror, the industry has been totting up the numbers for the first half of the year, looking at what's been selling, and, crucially, in what format it's been selling. Ahead of some stats expected from BASE, there have been not one but two major charts looking at the first part of 2016 released this week. First the Official Charts Company unveiled its ranking of the top 40 sellers of the year thus far and, with two separate titles passing the 1 million mark, it's looking better than the naysayers would have you believe. Top of the pile is, of course, Star Wars: The Force Awakens, the revitalised franchise showing it can still do the business with, according to the Official Charts Company's figures, some 1,734,000 units in the first six months, ahead of the number two, another hugely profitable franchise outing, Spectre. The James Bond film has topped the 1.4 million mark. The top five also includes, with unit sales afterwards, Studiocanal's Legend (606,000), Deadpool (554,000), The Hunger Games: Mockingjay Part 2 (508,000). Other noteworthy titles include The Lady In The Van, with almost half a million units sold, and, giving Fox four of the top 10 (including the MGM, Fox-distributed Spectre), The Martian and The Revenant. As well as The Lady In the Van, SPHE sees not one but two Hotel Transylvania films in the top 40, while HBO's Game Of Thrones unsurprisingly the bestselling TV title, the fifth season topping the 300,000 mark. In the kids' arena, the success of eOne's Stick Man and Paramount's Paw Patrol shouldn't go unnoticed…
So, how do DVD and Blu-ray sales compare to other entertainment media? Well, thanks to the Entertainment Retailers Association (ERA) we've got chapter and verse, as it has pulled together the bestselling entertainment titles of 2016 so far across music, video and games. And The Force Awakens is way out in front, with, according to ERA's adjusted figures, 1,818,949 sales. Spectre is, like the Official Charts Company's chart, in the number two spot. In fact, video releases dominate not just the top 10 but the overall top 40 entertainment titles too, with seven of the former and almost half of the latter. There are a dozen music releases and nine games titles in the overall 40, the highest album is Now That's What I Call Music 93, nestling between Spectre and Legend at number three, followed by Adele at seven. The highest game release is Tom Clancy's The Division, which is at number six. All of the top 10 titles have sold more than half a million units…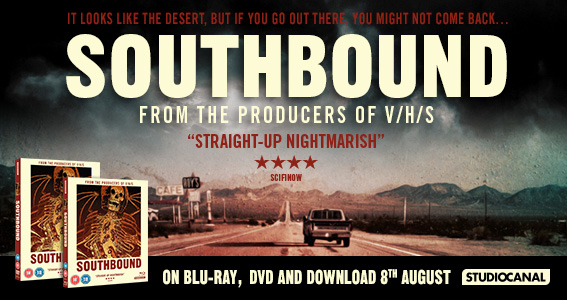 ---
And what of this week? Well, at the halfway stage, according to the Official Charts Company's midweek bulletin, two titles were vying for the top slot come Sunday. Ahead at the end of play on Wednesday was the latest outing in the Divergent series, Allegiant, which has sold some 42,000 and was ahead of the third Kung Fu Panda film. It's worth noting that, given its recent sales and distribution deal with eOne and its DreamWorks arrangement, both titles are handled by Fox… Other new entries in the top 10 include The Boy at number six, Hail, Caesar at seven and Sutherland senior and junior (that's Kiefer and Donald to you) in Forsaken at number nine. Drafting titles include the original Ghostbusters and its sequel together at number 11 and the animated BFG one place ahead of it. Also of interest is Sainsbury's exclusive SKU of Hail, Caesar, coupled with another Coens' outing, Burn After Reading, which is a new entry at number 34.
Kung Fu Panda 3 has been aided by some smart ideas from Fox in its first week, not least a tour by Po, the star of the film, of assorted HMV stores around the country. One of the chief pieces of activity saw the studio team up with pop rockers The Vamps and TV channel Cartoon Network. The band's take on Kung Fu Fighting appears on the release, and the Vamps will be appearing in between programmes on the channel getting up to all kinds of martial arts tomfoolery in the name of promoting the release, which is being tagged throughout. It comes as Cartoon Network readies to launch its summer line-up, heightening the film's profile and giving it further legs… Fox has also teamed up with Into Film to promote the release as part of an initiative with more than 500 schools inviting them to take part on a Chopstick Challenge. Commenting in the Cartoon Network initiative, Nairi O'Brien, senior product manager at TCFHE said:
"
Working with The Vamps was great, they're huge fans of Kung Fu Panda and the perfect ambassadors to engage kids in a fun-filled Summer promotion." For their part, The Vamps said: "This summer we're taking over Cartoon Network for their official 'Countdown to Summer' and teaming up with Kung Fu Panda 3, which is available on July 11 on DVD and Blu ray - featuring our hit single Kung Fu Fighting. We're big fans of Cartoon Network, which is why we're so excited to be taking over the channel to help you countdown to the holidays."
It's been a good week overall for Game Of Thrones, as the series has been all over the place. There's its aforementioned position as the bestselling TV title of the year thus far, with sales of more than 300,000 of the fifth season of the popular series, while its previous outings are still selling through on a daily basis – this week alone, according to the Official Charts Company's midweek bulletin, the third and fourth seasons of the show re-entering the top 40 at numbers 35 and 29 respectively. What's more, there were also a slew of Emmy nominations unveiled on Thursday. HBO had a particularly strong showing across the board, while Game Of Thrones alone managed a whopping 23 nominations, including (deep breath here) Outstanding Drama Series, two for Outstanding Supporting Actor in a Drama Series (Peter Dinklage, Kit Harington), three for Outstanding Supporting Actress in a Drama Series (Emilia Clarke, Lena Headey, Maisie Williams), Outstanding Guest Actor in a Drama Series (Max von Sydow), two for Outstanding Directing for a Drama Series (Miguel Sapochnik, Jack Bender) and Outstanding Writing for a Drama Series (David Benioff and D.B. Weiss). HBO overall earned itself a mammoth 94 nods in the Emmy nominations, with a further 17 for Veep, followed by 11 for Silicon Valley. Other nominated series and specials included the Amy Schumer special and the recently released Vinyl… It's the 16th year running that HBO has scored more nominations than any of its rival broadcasters… Commenting on the company's ongoing success, HBO's Ian Fullerton said: "Game of Thrones really is the gift that keeps on giving. Sales were fantastic over the recent broadcast and there are still going strong. And we're thrilled with the Emmy nominations it has received. I've no doubt the increased publicity will aid sales even further."
It's worth noting too, while we're on the Emmys, that, in a sign of the times, HBO's record haul might have shown its superiority, but keep an eye on the streaming services. Both Netflix, with 54, and Amazon, with 16, saw their total number of nominations increase. In fact, three of the seven programmes given the nod in the comedy series category, came from the streaming sector…
A trio of familiar titles we've already mentioned, The Revenant, Deadpool and Star War: The Force Awakens were among the key successes during this year's Amazon Prime Day, which took place this week. The trio of titles were on offer to rent or buy and instantly stream throughout the day as part of a series of deals for Prime members and were the most popular in the UK. The global initiative saw physical DVDs and Blu-rays on offer as well as a wealth of other products form the online giant. Sales were up on 2015's Prime Day by more than 60 per cent, making it the most successful ever, while in the UK, it gave Amazon its biggest day of the year so far. Commenting on its success, Doug Gurr, Amazon's country manager for the UK, said: "We have been delighted by the response from our customers for Prime Day here in the UK. In fact, the day was our biggest day of the year so far, and by 6pm customers had already ordered more items than Prime Day last year." On a global level, Amazon Prime vp Greg Greeley said: "Prime itself is the best deal in the history of shopping, and Prime Day was created as a special benefit exclusively for our Prime members. We want to thank our tens of millions of members around the world for making this the biggest day in the history of Amazon. We hope you had as much fun as we did. After yesterday's results, we'll definitely be doing this again."
To one of our favourite West End venues, the Picturehouse Central, for a special screening of arguably the most talked about film of the summer, the new Ghostbusters, which opened this week via Sony and will be arriving through its SPHE arm on home entertainment formats later this year. After oodles of publicity – well managed by the studio too, it must be said – the film landed to a rapturous reception from wider audiences as well as the assorted trade types assembled for the special screening. Our junior correspondents were there too, and gave the film a hearty thumbs up; our opinion is much the same – it's a hugely entertaining family film and, more importantly, is hugely commercial and offers a big opportunity both later in Q4 and even now through drafting (the double pack of the original two films is in the top 20 this week). Commenting on the film, SPHE head of product marketing Neil Rodwell said: "It's been impossible to miss the theatrical campaign this week – it's everywhere, the highlight being an incredible takeover of Waterloo station. The reviews are great and we're looking forward to a strong opening weekend. With two huge opportunities for the franchise ahead in Halloween and Christmas gifting, Ghostbusters is set to deliver a scarily good result this Q4." Have a look at that excellent takeover at Waterloo station here and here.
We've been chatting to former HMV supremo Brian McLaughlin this week ahead of the forthcoming HMV-backed Legends of Football dinner, due to take place on October 5 at Grosvenor House. The event and its rich history - this is the 21st year it has taken place – were key topics of conversation covered (the full interview will be on our website too) but, as ever, there was a chance to reminisce over the good old days of the HMV conference, where store managers, head office staffers and assorted industry types – such as us at The Raygun while on previous magazines -– got together to celebrate its achievements and look forward to Q4. Recalling those, McLaughlin said: "The conference was a massive incentive to staff. Apart from the fun we had, it was probably the best money we spent. We were building something together and everybody at the company was working for the same thing. We were working for the most successful record retailer in the world, it wasn't just a job, it was something really positive." He praised the work of Hilco and its chief Paul McGowan for not just its support of the Legends of Football event (the retailer has just signed up to sponsor the event for a further three years) but also for rescuing HMV from administration. "I think HMV was very, very lucky that a company such as Hilco came long," he said. "Physical is still doing well, DVD is still doing well, and HMV is now doing well again. It would have been awful if the brand had disappeared from the high street like some others." The interview will be on our website shortly, while tickets and seats are available from here or you can email enquiries@legendsoffootball.org.uk.
Sticking with HMV, or rather sister retailer Fopp, and the specialist entertainment retailer continues to grow, it has revealed it is opening a new outlet in Oxford. HMV shuttered its store there a few years ago at the height of its problems, while Fopp itself has dabbled in the city before with pop-up outlets, its new location in Gloucester Green adds to its growing estate – there are currently eight stores open – and it will feature its familiar mix of vinyl, CDs, DVDs, Blu-rays and more. In a statement, the company said: "Highly experienced manager James Eveleigh and his team look forward to welcoming Oxford entertainment shoppers to their brand new Fopp store later in the month."
Big TV news this week is the imminent return of Robot Wars, the legendary show that saw all manner of strange mechanical creations and inventions taking on the show's own army of robots. It has been off screens for more than a decade but is coming back to its original home, BBC2, later in July. And the ever-growing Dazzler Media label has secured the rights to release the series on DVD, with its release currently slated for the end of August. Commenting on the news, Dazzler's Paul Holland said: "The best robots on our screens are back, bigger and better and about the ignite the nations Sunday night. Dead Metal, Matilda, Shunt and of course Sir Killalot are primed to test themselves against a brave band of new contestants and their home made robots. This is a show that retained a huge fan base and social media is buzzing with the news and rumours about the new series. Hosted by Dara O'Brian and Angela Scanlon, the new show starts on BBC2 on Sunday July 24, with the full series being released on DVD on August 29. The digital episodes will be available within 24 hours. Summer Sunday nights will never be the same again – let battle commence."
Also airing on Sunday nights on the Beeb is somewhat-different-from-Robot-Wars adaptation of The Secret Agent, starring Toby Jones, among others. Here's Dazzler's Paul Holland again on the company's plans for the DVD: "Following the football its great to see some more cracking to drama returning to our scenes. Dazzler is thrilled to releasing BBC1's major drama event of the summer. A brand new adaption of Joseph Conrad's The Secret Agent. It's a thrilling story of people trying to take down the government, espionage and the bond of family, set in Victorian London, this is a story that still resonates strongly with the news and events we see and hear today. The cast is amazing, Toby Jones, Vicky McClare and Stephen Graham all play starring roles. I am sure the nation will be gripped over the next three weeks and we believe this has all the ingredients to be a major hit on DVD and DTO."
We've been raving about the rather excellent JG Ballard adaptation High-Rise since it first aired at the London Film Festival last year and now, finally, it's set to arrive on Blu-ray and DVD on Monday July 18 courtesy of Studiocanal. And what timing too – star Tom Hiddleston has gone stratospheric since it was released at cinemas, his burgeoning relationship with Taylor Swift turning him into a bona fide tabloid celebrity. We've already tweeted pictures of the gorgeous Blu-ray packaging, including artcards, and here's Studiocanal's Kelly Morris in the release: "It's time to join the high-life with the release of Ben Wheatley's High-Rise. Based on the classic novel by JG Ballard and starring Tom Hiddleston, Luke Evans and Sienna Miller, the film is a unique vision of a dystopian Britain on the brink of social meltdown and the themes feel just as valid now as they did in the 1970s. The creative assets have been a dream to work with, hence we've done alternative kaleidoscope artwork on the Blu-ray along with six artcards of the theatrical teaser posters, which are very cool, we also have a limited edition Steelbook coming out on 8 August with original artwork produced by Raid 71 via Vice Press. The release is backed by full retail distribution, plus TV, press and digital campaigns, along with a strong PR campaign supported by Ben Wheatley."
Given recent events in parliament there's probably a fair few people who wouldn't mind seeing parliament razed to the ground, meaning that Lionsgate's capital destroying London Has Fallen is also a timely release. Like The Witch (see below), this too exceeded all expectation at the box office. Commenting on the release, Lionsgate's Susie Bould said: "When a city falls… a hero will rise! Following an incredible Box Office result, we are very excited about the upcoming home entertainment release of London Has Fallen. With an impressive instore set up, an action packed TV, VOD and digital campaign, as well as fun PR initiatives including an urban Action Hero assault course on London's own Southbank, we have pulled out all the stops to make this a truly sensational campaign."
Horror aficionados and those in the know have been raving about The Witch since before it opened back in March this year, with the buzz about the film becoming deafening as it hit cinemas in the spring. Such was the word of mouth that the film, which follows a puritan family in America being threatened by mysterious forces, ended up earning three times more than its initial forecast, taking £1.5 million and reaching as high as number three in the UK box office charts. Universal is releasing the horror on Monday, July 18, its campaign is focusing on digital, with video clips across a range of relevant genre sites and heavy social media activity, while PR activity includes a raft of further strong reviews and has been the subject of a major feature in Empire. Some lucky journalists will also be receiving chocolate goats based on one of the film's key characters, the goat Black Phillip…
The BFI this week launched its latest season, with the near-three month long event kicking off in mid-October and running until the end of 2016. Black Stars celebrates black actors through film history, and, as ever, has the BFI's DVD and Blu-ray arm keenly involved in the season, alongside screenings and other events around the UK. It will take in everything from blaxploitation and hip-hop films through to more political and landmark movies too. In terms of DVD and Blu-ray releases, there is a first ever dual format bow for The Crying Game, and a first ever high definition release for Otto Preminger's Carmen Jones, alongside Odds Against Tomorrow and Paris Blues, as well as a DVD of The Glass Shield. And the BFI is also putting together box sets under the banner of Pioneers OfAfrican American Cinema. There's a further 50 films being made available through the BFI Player, which is also involved in Black Star. Commenting on its releases, the BFI's Sam Dunn said: "We're hugely excited about the raft of UK Blu-ray premieres that we have lined up as part of the slate BFI-wide Black Star activities. Hollywood gems such as Paris Blues, Odds Against Tomorrow and Carmen Jones all feature acting talent of the highest calibre, including Sidney Poitier, Paul Newman, Joanne Woodward, Harry Belafonte, Robert Ryan and Dorothy Dandridge. The Academy Award-winning thriller The Crying Game stars Forest Whitaker, Stephen Rea and Jaye Davidson in a powerful exploration of gender and identity set amongst Northern Ireland's Troubles. And the Blu-ray and DVD box set Pioneers of African-American Cinema is an extensive collection of pioneering features and shorts by influential filmmakers from the 20s to the 40s that will alter people's understanding of film history."
Also due on Monday, as a digital release, is Marguerite, another from the growing slate of Picturehouse Entertainment titles. The film arrives after its four- and five-star rated theatrical release, and has been a huge hit in its native France. Picturehouse Entertainment's Ollie Charles said: "We're really excited about the release of Marguerite on digital from Monday. Having had such a warm critical reception around its theatrical release, we're hoping that it will have a similar reception amongst our digital consumers. It looks stunning and the cast are uniformly outstanding (especially Catherine Frot who gives the performance of a lifetime in the lead role), making this touching and beautifully realised story an absolute must see. If you missed it in cinemas, this is the perfect time to catch up with Marguerite and her very unique singing voice!"
Also worth noting from Picturehouse was its excellent marketing at theatrical for Todd Solondz' latest film Wiener Dog. It is setting up a hot dog stand in its Picturehouse Central site every weekend from now until the film comes out in August and kicked off the promotional activity on Thursday July 14 – National Hot Dog Day (no, seriously)… Expect further news on the film's home entertainment release further down the line…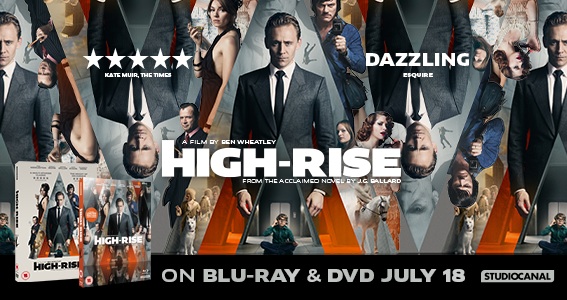 ---
The publication of the Chilcot report has once again thrust former prime minister Tony Blair into the headlines again, as his reasons for taking the UK into a war in Iraq have come under renewed scrutiny. So in this heavily politicised climate, what better time then, for a feature film directed by George Galloway to be released? The Killing$ Of Tony Blair has been put together by his nemesis Galloway and features a cast of familiar faces, taking in everyone from Ken Livingstone to Noam Chomsky, Jeremy Corbyn's right-hand man Seumas Milne to Stephen Fry and newly restored government minister David Davis to journalists and commentators such as Peter Oborne. It's being released by Bulldog Film Distribution at cinemas on July 27, with a special Q&A featuring Galloway and others being beamed to cinemas around the country, followed by a DVD and digital release on August 15. Commenting on the release, the company's Philip Hoile said: "The Killing$ Of Tony Blair is a fascinating watch with a host of credible voices putting forward their opinions on our former PM and his potentially suspect actions and motivations when in office and since. The film is a real conversation piece and I'm sure the debate held on the July 27 and afterwards will be interesting to say the least."
The release of The Killing$ Of Tony Blair will follow hot on the heels of another much-talked about film from Bulldog, as The Violators lands on home entertainment formats on the back of its critically acclaimed theatrical release. The British independent film follows a teenage girl who is rehoused on a rough estate and has earned a stack of strong reviews. It's also received acres of publicity on the back of novelist turned director Helen Walsh, making her directorial debut, at a time when female helmers are struggling to get films made. Commenting on its release, Bulldog's Philip Hoile said: "The Violators is a striking and distinctive work and marks out Helen Walsh as a major new voice in British cinema. We've been delighted with the response to the film by press and audiences so far and hope that DVD consumers are just as positive."
To Golden Square in Soho for an event that has become a key date on the industry's calendar – the Visual Data Media Services annual summer party. The venue, Graphic, was a new one for the company, but the bash was as good as ever and there were loads of familiar faces from the independent sector, the majors and beyond gathered under one roof. And Visual Data had also laid on a magician to keep us entertained for the early part of the evening too…
Digital streaming services like Netflix and Spotify are reducing piracy, according to an article in the Daily Telegraph earlier this week. It's a great headline and there is certainly some truth to it, but let's not put out the party bunting just yet. This certainly is good news for the UK's creative sectors and what we expected to happen as digital services became increasingly convenient and value for money. But look a little deeper behind the headlines and you can see the bigger picture. The IPO tracker looks collectively at all types of creative content, from music, film and TV, to games and publishing. Music has seen a great correlation between the adoption of streaming services and a decrease in piracy. And yet piracy remains a big problem. None more so that for the audio-visual category. Our own tracking figures provided by ICM show that film and TV infringement levels remain static at 23% in terms of the proportion of people accessing film and TV content illegally, but that those people are infringing more by volume. This is supported by the IPO figures, which show an estimated 24m films and 27m TV programmes were accessed illegally online in the last three months. Just as the majority of people are binging on legitimate content online, a small but significant minority are also increasing their share of unauthorised access.
Industry Trust and BASE chief Liz Bales in her latest article on the Huffington Post… You can see the full article here http://www.huffingtonpost.co.uk/liz-bales/online-piracy-netflix-spotify_b_10884740.html
AT THE MOVIES
The Secret Life Of Pets continues its run atop the UK box office charts, it has now taken more than £22 million. New entries include The Legend Of Tarzan (more than £3.5 million), Now You See Me 2, with just under £3 million and The Neon Demon, with £126,996. And with more than £1 million in its opening frame, Sultan is the most successful Bollywood release of 2016.
Fox is said to be developing a new series based on its key Marvel franchise, X-Men. The series is likely to follow in the footsteps of other comic book to film to TV spin-offs such as Gotham, and will follow parents of a mutant child trying to avoid government agents… Legion and Hellfire have both been mooted as further X-Men-related spin-offs set to hit small(er) screens…
It's been a week for art works, as a whole host of titles have shown off new imagery, taking in Doctor Strange, Guardians Of The Galaxy 2, Power Rangers as well as oodles of Star Wars related goodies being shown off at the Star Wars Celebration Europe event at the Excel centre…
And it looks like the long-rumoured return of horror franchise Saw is a goer, as a date in October 2017 has been earmarked for a film provisionally titled Saw Legacy…
TWEET OF THE WEEK
High-Rise imagery and remarks about the new government… loads on our ever-growing Twitter account this week… Follow us on www.twitter.com/theraygun…
TRAILERS OF THE WEEK
More top drawer animation from Laika…
Here's the big Rogue One trailer from the massive Star Wars event…
This week's Red Band trailer…
And here's Robot Wars (see above)…
To subscribe to The Raygun newsletter, please email info@theraygun.co.uk
with subscribe in the subject matter
To unsubscribe, email info@theraygun.co.uk with unsubscribe in the subject