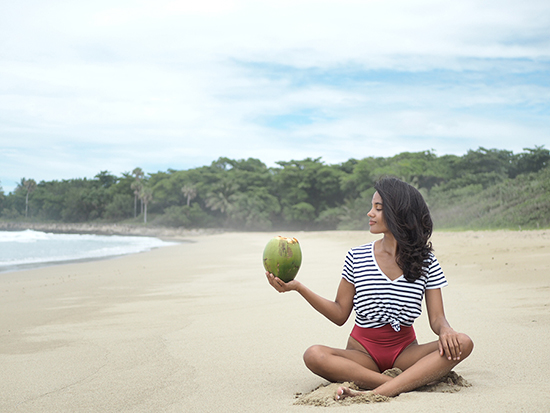 Are you considering an extended stay in the Caribbean this year? Cabarete is one of the best places to live in the Dominican Republic. Each year the north coast welcomes more families that have made the decision to purchase a home and move to the Dominican Republic. As you walk down the winding paths of Sea Horse Ranch, you will hear languages spoken from all over the world, reflecting our diverse international community.
Enjoy Island Living Benefits
Life in the Dominican Republic today offers an escape from the hustle and bustle of modern living. Friends are easy to make, and the lifestyle is casual and comfortable. The fully-accredited international private schools in the area offer families the option to have their children experience high-quality education while living abroad. Medical care is also available less than a mile away in a modern facility. A warm climate and close proximity to the ocean promotes an outdoor lifestyle with many adventures and activities to enjoy.
Buying Property in the Dominican Republic
The luxury villas at Sea Horse Ranch are available for long-term and short-term rental, providing the opportunity to sample the benefits of island living before committing to a permanent home. Purchasing Dominican Republic real estate is possible as a foreign investment, and buying property offers a wonderful return on your investment. Contact us today to see how we can help you discover a new life in the Dominican Republic.
photo credit: torben jorgenson
---
Spring Vacation in the Dominican Republic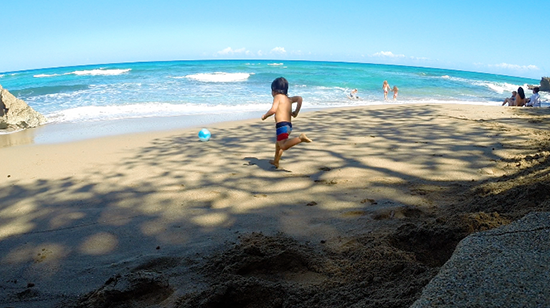 Sea Horse Ranch is offering a Spring Break travel special on villa rentals for your vacation in the Dominican Republic (*Offer valid from March 1 – March 25, 2018). Reserve your spring luxury getaway for four nights minimum and receive the fifth night free.
Luxury Spring Travel Special with Amenities
Put your savings toward splurging on other indulgences like our in-villa spa services, private chef, nannies for children and custom curated day-trips and excursions, perfect for the whole family.
Enjoy Spring vacation at Sea Horse Ranch, where all villas have their own private pool and tropical gardens, have three to six bedrooms with en-suite baths, modern, fully appointed kitchens and living areas with media centers. Enjoy privacy, tranquility, and comfort at our luxury oceanfront resort.
Spring Break in Cabarete, Dominican Republic
The touristic areas of Cabarete and Sosua provide a perfect playground for a fun-filled Spring Break with the multiple beaches, water sports, hiking, biking, golf and spas to choose from. To see more of what the area has to offer, click here to see a video of the spectacular sights of Sosua and Cabarete, the top resort towns on the north coast of the Dominican Republic.
Come and enjoy an amazing getaway!
---
Featured Property – Villa Moderne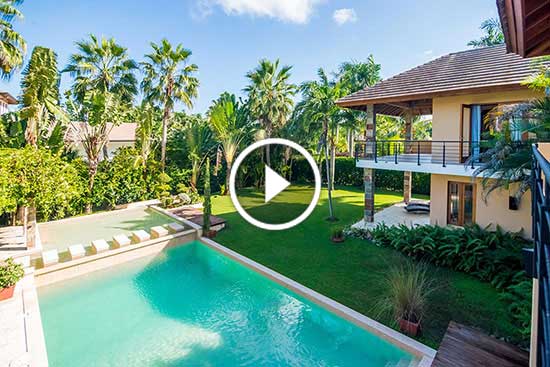 Villa Moderne is a unique Caribbean villa, available for both vacation rental and for sale. This spectacular villa offers six bedrooms, including two master suites. One master suite is located on the first floor and another on the second floor, with a rooftop terrace adjoining the bedroom. All six bedrooms in the villa feature en-suite bathrooms. One of the six bedrooms is also equipped to be utilized as a TV/office space.
The living and dining area provide many well-designed features, including spacious lounging areas, a dining table for ten, and a gourmet kitchen with its own casual dining area. Superb woodwork and modern designer furnishings grace the home. Villa Moderne offers top quality ceramics and stone features throughout, as well as two Persian carpets.
A two level pool has a cascading waterfall, and the separate shallow swim area is perfect for young children. The private tropical garden offer a relaxing tropical oasis perfect for your home in the Caribbean. Contact us to learn more about Villa Moderne today.
photo credit: gabriel rodes