BUSINESS AS USUAL AS DISNEY AND FOX A DONE DEAL
BBFC AND NETFLIX DEAL UPDATE
DEAL "HURTS FILM LOVERS…"
LIONSGATE RIDES THROUGH THE GLEN
SHOPLIFTING: BUY IT LEGALLY…
INDIE SUCCESS LANCASTER DOESN'T BOMB
SLY HAILS PIPCU AS PIRATES JAILED…
…REACTION TO EXPENDABLES GANG SENTENCE
FOOTBALL STREAMERS IN PRISON TOO
RAYGUN SOCIAL DATE ANNOUNCED
TRAILERS OF THE WEEK
---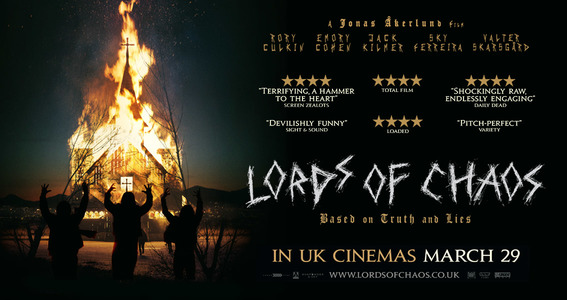 ---
If you can't read this newsletter or see the ads, please click here.
It was a good week for… Disney, finally getting the Fox deal done, good luck to all the staff…
It was a bad week for… Rumblings on the Netflix and BBFC deal continue…
Even though Deadpool, aka Ryan Reynolds, donned Mickey Mouse ears in jest this week to mark the final confirmation of the deal that has seen Disney acquiring Fox, the serious business of merging the two companies has now begun in earnest. It seems as if it will be organised as a top down kind of merger – senior executives from the Fox feature film production side of the business across the Atlantic this week started exiting the company, but it seems as if it will be some time yet before the implications reach the UK. It's business as usual for Fox on this side of the Atlantic – the studio is currently going through a purple patch, with Widows this week joining Bohemian Rhapsody in the upper echelons of the chart, alongside perennial favourite The Greatest Showman – while Disney sits atop the UK box office chart too thanks to the success of Captain Marvel. Although the lengthy timespan between the original discussions and the final approval mean that internally, Disney has thought long and hard about its approach, given the fact that it is seemingly starting at the top in the US with the studio and production output of Fox (shuttering its Fox 2000 production arm was one of its first moves), it may be a bit longer before any changes start to ripple through to the UK. Meanwhile, the mood at Fox is far from downcast, although it is the end of an era, one we'll discuss here in the weeks to come, it is also the dawn of a new one, with many looking forward to the creation of a new, enhanced Disney operation… More here in the coming weeks. "This is an extraordinary and historic moment for us—one that will create significant long-term value for our company and our shareholders," said Robert A. Iger, Chairman and Chief Executive Officer, The Walt Disney Company. "Combining Disney's and 21st Century Fox's wealth of creative content and proven talent creates the preeminent global entertainment company, well positioned to lead in an incredibly dynamic and transformative era."
On to last week's big story, as first broken by The Raygun, about the BBFC and Netflix deal and its potential impact for the rest of the home entertainment business. As revealed here last week, many independents believe that the new system, whereby Netflix can self-certify its titles, with BBFC support, while using the official classifications on its titles, give the svod operator an unfair advantage. Meanwhile, Indies still pay by the minute for their classification. In a tough market, the margins are even worse for independents. Trade organisation BASE last week called for a level playing field, this belief is widely shared by many people in the business, as evinced by some of the conversations we've been having.
Take, for example the case of independent Third Window Films. The imprint has made a name for itself by using impeccable connections with South East Asian filmmakers and production outfits to pick up fascinating and worthy yet sometimes obscure titles from far afield, bringing them to the UK. But as founder Adam Torel explains, it's not easy. And increasingly prohibitive fees and tight margins make it increasingly difficult. He told The Raygun: "Considering niche, indie outfits like ours are the last places for audiences to find the indie and foreign cinema which don't make it to Netflix, the BBFC is just hurting film lovers more than anything. The price structure (charging by the minute) has caused me to turn down acquiring and releasing many great films due to their running time, and has also stopped me taking chances on smaller, more arthouse or niche films due to the extra margins involved with the bbfc's high costs. If we were allowed to do the same as Netflix, the public would be able to see so many more great, independent Japanese and Asian films."
---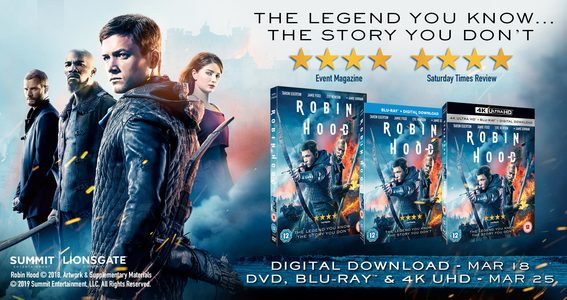 ---
It's not just the film distributors that see the difficulties with the current system which have been brought into focus by the BBFC announcement. Dazzler Media is still fervently flying the flag for physical media with a raft of strong TV fare, Fleabag is among the key titles currently on its slate. Dazzler's Paul Holland told The Raygun: "There is little doubt that the BBFC's charges and procedure in the 80's, 90's and the boom period for physical of the 00's were fit for purpose. That's now not the case. It's especially true for TV content where content goes through strict compliance before transmission. In light of the allowances given to Netflix, which makes sense, there now has to be an urgent review by labels, BASE and the BBFC to deliver a fair, safe rating system at a cost that reflects the changes in where the revenues are being generated within the audio visual sector."
And there's more too from BASE discussing its next steps, as noted here last week, the organisation said that while it supported and understood the BBFC's plans with Netflix, it wanted a "level playing field". This week, chief executive Liz Bales said: "BASE is working directly with members to explore options and concerns following the developments around certification of digital content. We're able to confirm that those conversations include an ongoing dialogue with the BBFC and we would of course welcome further opinion or input. With that in mind, if anyone would like to get involved in the conversation as it develops, please do get in touch with Vicki Geddes here at BASE."
What of the BBFC? It has responded to The Raygun's questions, asked last week, about issues of concern to distributors in the physical space. It said: "The financial aspects of the Netflix deal are confidential. It is an arrangement between the BBFC and a single provider within an entirely non statutory space. By contrast, the fees charged under the VRA apply to all distributors of physical media and apply to a service that is mandated by law. Accordingly, the fees set by the BBFC for providing VRA classifications have to be available to all customers and must be cleared with the DCMS. The BBFC is already working on the development of self-rating tools that we hope will be useful to other customers in the future. Home entertainment industry partners have recently been engaged in testing a pilot version of a BBFC self-rating tool. Initially the intention is to use these tools for online content rather than physical media. This is partly because there is no legislation comparable to the VRA that would need to be amended to permit the deployment of such solutions. But it's partly because it's fairly easy to immediately change on online rating if it's found to be incorrect, whereas this could be far more challenging and costly with physical media. We need to ensure such tools can deliver consistent and reliable ratings online before we can consider extending any such initiative more widely - which may in any case require public consultation and legislative change. While the intention of all our current work is to bring the online space into line with the offline space, our preference is to work with online customers to improve ratings coverage online on a voluntary basis, rather than seek new legislation. We continue to work hard to ensure we offer a great service to all our customers. The BBFC has evolved processes over the years as technology has allowed and, looking to the future, we will remain open to using new technologies to improve the service we offer."
Back to Third Window Films briefly, and the rather excellent horror One Cut Of The Dead, a genuine zombie film with a difference, is a case in point of the company's skill at finding films from less obvious sources and turning them into a success. And the hugely original film has had an added fillip this week, with news that a US remake is in the works. Commenting on its success thus far, Third Window's Adam Torel noted how the film had extended its run from an initial one week to more than two months at the Prince Charles Cinema, although noted that cinemas that did give it more than a day or a week, giving it a chance to breathe, saw attendances rise. He added: "Video sales are good. Considering it happened at the time of the HMV/Fopp situation and therefore just sold through amazon and arrow store, it's not a bad return." Expect this one to have legs too…
Also successful, and worth noting here, is a title we've mentioned oft before, Dogwoof's Free Solo. The title enjoyed the documentary specialist's biggest ever week one on the back of its awards season successes, and is a new entry at number seven in this week's Official Film Chart. The Grinch, The Nutcracker And The Four Realms and Overlord rise to numbers two, four and five on the back of their physical releases, but none are yet strong enough to dislodge Bohemian Rhapsody.
Last week's bumper newsletter didn't have space to talk about the new quarterly trailer put together by BASE and its pals to look ahead to the next few months, with am ever varied slate. As BASE's Mike Hird said: "Featuring everything from The Favourite to Line Of Duty to Spider-Man: Into The Spider-Verse, the latest trailer from BASE made its debut at the Insight Forum last week, showcasing the diverse content to come from members over the next quarter. Following that, we've been really pleased with early pick-up across an ongoing media sell-in, with the Official Charts Company providing fantastic support for the trailer alongside outlets like Digital Spy, Hey U Guys and Home Cinema Choice to name but a few. Crucially, though, retail partners are also continuing to respond fantastically to the point that we'll shortly be able to confirm two new partners who will be serving the trailer to customers both online and in-store. This in addition to those using the trailer internally to propagate excitement for the category, and of course Sainsbury's who will once again be showing a bespoke edit of the latest cut in stores. As ever, if anyone would like to discuss options for sharing, please get in touch." You can see the trailer here

https://youtu.be/vwPilTLxLDk
---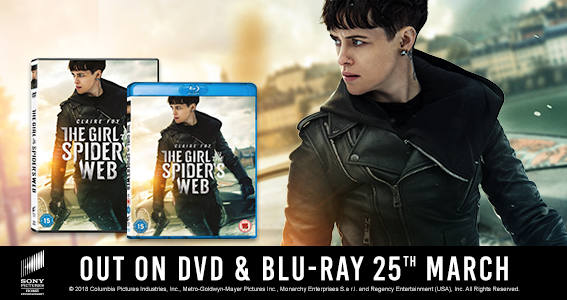 ---
More Q2 business now, as April 1, when the next three months' worth of business kicks off, looms ever larger in the horizon… And this time around it's Studiocanal, which returns to some of its favourite themes – strong action films, amazing catalogue, some awards-friendly classy fare and plenty more on its slate. As the company's Kristin Ryan said: "Our line-up this quarter is as varied as it is strong; from the searing family addiction drama Beautiful Boy starring man of the moment Timotheé Chalamet and Steve Carrell turning in another impressive dramatic performance, to the black humour thrill ride of Liam Neeson actioner Cold Pursuit, synchronise swimming Frenchmen in the charming French mega hit Sink Or Swim and the Paris-set gangster, Vincent Cassel starrer The World is Yours. Our strong catalogue output this quarter is lead by our 70
th
Anniversary Vintage Classics restoration release of the Ealing classic Kind Hearts And Coronets and two further additions to the Vintage Classics brand with WWII spy drama Odette starring Anna Neagle and Trevor Howard and the amazing tale of WWII hoax of I Was Monty's Double starring John Mills and Cecil Parker."
Moving on to the specifics of some of those key titles, and Cold Pursuit sees Liam Neeson giving it plenty, and, given his track record as a home entertainment action banker, as well as its above-forecast theatrical haul, this will be another winner. As Studiocanal's Thom Leaman said: ""This is something different from your usual action fare – it has all the thrills and spills and explosive action that you'd expect from a Liam Neeson vehicle but it also comes packed with a smart, mysterious plot; twists a plenty and blackly comic humour. Its been a big hit theatrically - opening on over 300 screens, exceeding all expectations and garnering a strong critical response along the way. It has all the elements to be a big converting title for home entertainment. We'll be supporting with a hefty above the line campaign and a host of exciting PR engagements, bringing four physical SKUs to market including DVD, Blu-Ray, UHD and an exclusive UHD Steelbook." Beautiful Boy features bright young thing and red carpet magnet Timotheé Chalamet alongside old hand Steve Carell, and, as Studiocanal's Olivia Dean noted: "With incredibly powerful performances from Steve Carell and Timothée Chalamet, Beautiful Boy is a deeply moving story of addiction and a family's love and commitment to each other. Releasing on DVD and Blu-ray on the May 20, we'll be supporting with an online and press campaign targeting film fans and fans of the cast. We are also continuing to work with Addaction, a leading UK charity tackling drug, alcohol and mental health illness to raise awareness of the issues explored in the film."
As for the catalogue, alongside a few Vintage Classics gems, there's also the key Ealing classic Kind Hearts And Coronets, celebrating its 70th anniversary this year with only the kind of brouhaha – and all-singing, all-dancing Blu-ray – that Studiocanal can create. The company's Tara Hutton said: "Kind Hearts And Coronets is widely regarded as one of the greatest British films ever made and to mark the 70th anniversary of this Ealing classic we are restoring and releasing it in 4K. With celebration screenings back on the big screen, we will be reaching existing fans and aiming to target new audiences to grow awareness of this classic film and the whole Ealing catalogue. Available as a Blu-Ray Collector's Edition with newly illustrated artwork and exciting new extras, Ealing fans should be delighted with this premium Vintage Classics release."
---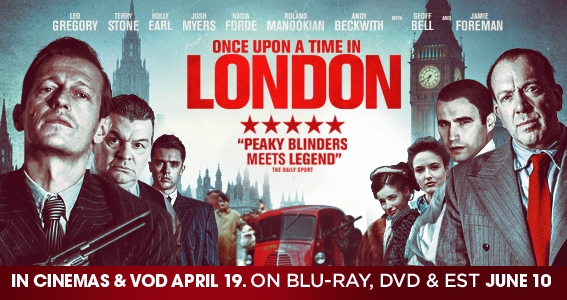 ---
If there's one hero this country now needs, given the dire state of the political landscape, then it's someone like Robin Hood, stealing from the rich to give to the poor and giving the ruling classes a run for their money. Step forward then, Robin Hood, whose adventures are retold in Lionsgate's new incarnation of the folk hero, released on physical formats on Monday March 25. Commenting on the release, Lionsgate senior product manager Beth Hall said: "Our home entertainment marketing campaign for Robin Hood engages fans of action and adventure with slick and stylish marketing materials that focus on the all-star cast and the incredible action sequences from the film. With refreshed artwork and AV, we're positioning as an epic re-telling of one of the most famous stories of all time and have invested across TV, VOD and online to reach our target audience. Alongside securing national, entertainment-led coverage, we're running a highly strategic publicity campaign, with a focus on competitions, including a Forest Holidays promotion and hardware bundle prizes, all up for up-for-grabs in print. We have also partnered with influencer (and archery trick-shot maestro!) Joe Charman to create bespoke content that compliments the film's cutting-edge action sequences and have invested in an edible media drop to showcase the film's artwork."
Also arriving on Monday, and giving a welcome break from homegrown Brexit woes, is international hit Shoplifting, due from Thunderbird Releasing after its successful theatrical won during the middle of the high profile awards season. Commenting on the release, the company's Edward Fletcher said: ""We're excited to be releasing Shoplifters across Home Entertainment formats on Monday 25th March, on the back of its Palme D'or win, Oscar & BAFTA nominations the film has gone on to become the second highest foreign language box office performer of 2018. Pre-orders are already looking very healthy and we're expecting a long life for this title as audiences both return and discover in equal measure."
Also out on Monday, is the latest Blu-ray from the ever-wonderful Second Run, one of our favourite imprints and, in Ikarie XB1, a fine and hugely influential Czech sci-fi film that has to be seen to be believed. Commenting on the release, Second Run's Chris Barwick said: "Our Blu-ray release of this pioneering Czech sci-fi classic has been much anticipated. This film was a clear influence on 2001 and Star Trek, as well as countless other beloved sci-fi vehicles including Dark Star, Solaris, Alien and more. We hope that this new edition will find new admirers as they discover Ikarie in all its HD-glory."
Meanwhile, keep an eye on homegrown British wartime film Lancaster Skies, an independent film made for just £80,000 by a first-time filmmaker which, thanks to Kaleidoscope's canny theatrical campaign, is set to tale more than £50,000 on its theatrical release alone. It's due in May on home entertainment formats and will follow on from another RAF-friendly tale, Hurricane. Here's the company's Adam Sergeant on the release. He said: "Made for just £80,000 by a first time film maker, we're on track to exceed £50k theatrical - through a non-traditional release plan comprising just 14 venues, made up entirely of one-off screenings and Q&As, in hand-picked venues with strong links to the RAF. The demand for the film has amazed us and proved that smaller independent film still have a place in the market when handled correctly, especially thanks to the additional flexibility afforded now that VPFs in more cases, are avoidable, or ceasing. The success we're having with this war title, comes hot on the heels of our previous WW2 title, Hurricane, which has now sold in excess of 60,000 physical units. The film is released digitally on May 6, followed by DVD and BD on May 20, and has achieved full support, which we're thrilled with. It's a true true independent film released in a truly independent way."
A quick hop south of the Thames for a special screening of Amazon Prime's next big series launch, Hanna. Based on the feature of the same name, it expands the world of the film and adds more story to the tale of the teen who happens to be an expert killer. Its stars, including Hanna herself, aka Esme Creed Miles, were in attendance, with big US names Joel Kinnaman and Mireille Enos (reunited from The Killing) alongside creator David Farr all in attendance. Explaining the thinking behind it, Farr said: "I wrote the screenplay for the movie. Joe Wright did as directors should and took it into his own world – I want to say this clearly, I loved it and it gave me a career – but there are things the film couldn't tell, like the back story. It's also a coming of age drama, that's the story for me, and it's perfect for a long-form TV series." He also hinted there could be plenty more to come from Hanna: "I don't want to say too much, for obvious reasons, but there's a sense for me of a journey, that can be explored if people want to go with it." It launches on March 29.
---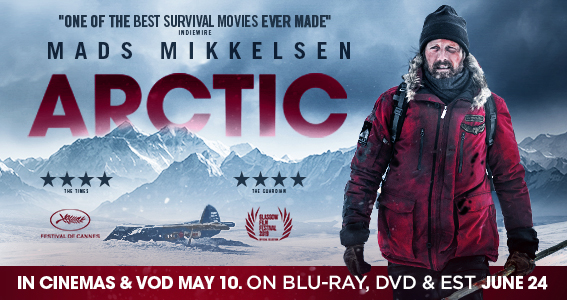 ---
It's been a big week for the forces of anti-piracy, with two major court cases taking in both illegal downloads of films and illegal streaming of sports, essentially two sides of the same piracy coin. In the case of the former, the actions of the City of London Police's anti-piracy PIPCU unit and other partners in trapping a group who made an estimated £8 million plus from piracy, even led to words of praise from Sylvester Stallone. Four men were sentenced at Manchester crown court, after admitting conspiracy to defraud. Stephen Peagram, 40, of the Wirral (four and a half years), Mark Rollin, 36, of Dewsbury (three years), Paul Taylor, 53, of Stockport (two years, suspended for 24 months) , and Alan Stephenson, 41, of Dumfries (two years suspended for 24 months), were all given jail terms for their involvement in the Millennium release group, uploading films to a torrent site ahead of official release. Their crimes came to attention after they uploaded Expendables 3, with Homeland Security and the MPA getting involved in the transatlantic operation. They had tried to delete the site just before the arrest; one, Rollin, had uploaded 240 films and a computer seized had 47 high quality snide copies of films. A computer program they used had uploaded more than 7,000 torrents of films. Stallone himself said: ": "I'd like to thank the PIPCU at the City of London Police for working with US Homeland Security Investigations to apprehend the suspect in this case. It is important to protect the rights of creative around the world from theft."
Other comment – and warnings – came from the assorted authorities involved. Detective Constable Mark Baker of the City of London Police's Fraud Squad said: "This was an incredibly organised group who purposefully set out to defraud film companies. Piracy is never a victimless crime. Film companies invest considerable sums of money to produce high quality motion picture films. Creative Companies rely on this revenue stream to fund jobs within the industry. This type of crime threatens the future of both." Prosecution counsel, Ben Douglas-Jones QC said: "MiLLENiUM Release Group was a group of like-minded individuals whose ideology was that people who could not afford to go to the cinema or to pay for the download of films of DVDs could have access to them. They used the foundry.name website to release the films to the public." HH Jonathon Foster QC made the following comments on sentencing: "Offences like this require deterrent sentencing which was necessary because illegal downloading is difficult to investigate and detect. It can give serious problems and losses to the entertainment industry. With over six million confirmed downloads and total confirmed loss of £8.5 million to the film industry, the loss was very, very real." Homeland Security Investigations London Attaché James Mancuso said: "This investigation highlights the outstanding cooperation between the City of London Police and Homeland Security Investigations. Forging strong international law enforcement partnerships are critical to protecting UK and US intellectual property rights and holding criminals accountable for their actions." Motion Picture Association of America (MPAA) Chairman and CEO Charles Rivkin said: "The MPAA has long had a strong and collaborative relationship with The City of London Police's Intellectual Property Crime Unit (PIPCU), and we applaud their outstanding work in shutting down these extensive piracy operations. Online theft undermines the vibrant creative economy in the U.K. and around the world, and threatens the millions of jobs supported by the film and television industry. Lending the assistance of MPAA content protection investigators to PIPCU and other global law enforcement organisations helps protect creativity and reduce the ever-evolving threat of piracy."
Meanwhile, in Warwick crown court, three men were found guilty of a string of piracy-related crimes and given lengthy sentences. The trio had operated websites offering illegal streams of live football to pubs, clubs and homes, earning them more than £5 million. The three, Steven King, Paul Rolston and Daniel Malone were given sentences of seven years and four months, six years and four months and three years and three months respectively after being found to be behind websites such as

dreamboxtv.co.uk

and others. The court heard it was a "dishonest, dodgy business", as well as blaming "profoundly dishonest" publicans and landlords form profiting. After the case, Premier League Director of Legal Services Kevin Plumb said: "Today's decision has provided further evidence that the law will catch up with companies and individuals that defraud rights owners and breach copyright. The custodial sentences issued here reflect the seriousness and the scale of the crimes. Using these services is unlawful and fans should be aware that when they do so they enter into agreements with illegal businesses. They also risk being victims of fraud or identity theft by handing over personal data and financial details. The Premier League's investment into cutting edge technology, combined with wide-ranging anti-piracy actions such as the one here today and the continuing landmark blocking injunction, means that it has never been more difficult for football piracy to operate in the UK." FACT Director General Kieron Sharp said: "The result of this case demonstrates that the illegal streaming of, and illegal access to, Premier League football is a serious crime. This was a criminal enterprise whose only function was to make money from defrauding the Premier League and the legitimate broadcasters. For those people using services such as this, do not think that this is a grey area – it is not, it is breaking the law. Do not think it is a victimless crime – it is not, it puts thousands of ordinary peoples' jobs at risk. Do not think that the internet provides anonymity – it does not."

And we'll end with a diary date: Mark Wednesday April 24 in your diaries as a special night, for The Raygun will be hosting a social evening above a boozer somewhere in the heart of London's West End, pulling together the great and the good from the business, our old pals and newer entrants, into an evening where you can talk about work, windows, the weather or whatever in the company of some familiar and hopefully plenty of friendly faces. We've been threatening to do this for a while, but at last, after seeing some old faces at the Forum recently, and realising our business doesn't do enough of this kind of thing, we thought we'd finally get a date and a booking in. Please email

tim@theraygun.co.uk

to register your interest, we need to know for numbers etc, we'll let you know about the venue shortly…
---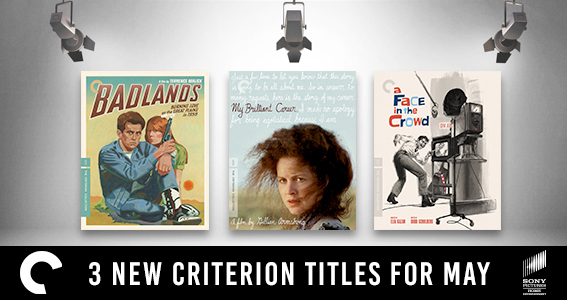 ---
QUOTE OF THE WEEK
"I learned so much listening to commentaries on DVDs as a student, so when I do them now my goal is to be as clear and open as possible, to demystify and hopefully share in a way that is useful and applicable to others."
If Beale Street Could Talk director Barry Jenkins on DVD commentaries…
It's been 30 years since a youthful-looking Keanu Reeves and Alex Winter made their mark as Messrs Logan and Preston, better known as Bill and Ted. And after two excellent adventures, the duo went their separate ways. But finally, after much speculation, rumour and tease, the pair appeared this w3eek to thank fans for helping make a new adventure happen. The third Bill and Ted comedy will finally make it to the big screen next year, under the title of Bill & Ted Face The Music. Here's the full synopsis: "Yet to fulfil their rock and roll destiny, the now middle-aged best friends set out on a new adventure, when a visitor from the future warns them that only their song can save life as we know it and bring harmony to the universe. Along the way, they will be helped by their families, old friends and a few music legends."
A lot of news about Christopher Nolan's new film made the press this week, although, in fairness to the reticent director, he's still keeping much of the detail about his next project, due in cinemas in the summer of next year, under wraps. Robert Pattinson, now firmly a proper actor after exiting the world of YA fare, Elizabeth Debicki and Blackkklansman's John David Washington have all now being revealed as part of, or on the verge of joining, Nolan's new project. But still, there's no title yet, nor a synopsis, although it is said to be an, er, action blockbuster. We'd wager in IMAX with lots of effects too…
A relatively quiet week for comic book related news, although more details have emerged about one of the next big DC outings, The Suicide Squad. And it seems as if it will be a reboot rather than a sequel, according to producer Peter Safran. He was quoted after news emerged that director James Gunn will move from DC back to Marvel for the third Guardians Of The Galaxy outing, after Disney reinstated him. Safran said: ""We don't call it Suicide Squad 2 'cause it's a total reboot, so it's The Suicide Squad and I think people should be extremely excited about it. It's everything you would hope from a James Gunn script and I think that says a lot and that promises a lot and I know that we will deliver a lot." Idris Elba is said to be in the frame to replace Will Smith, while, commenting on Gunn's move between worlds, noting: "It's the best of all possible both worlds, I think, for fans and for James Gunn himself."
God Only Knows how much we're going to cry…
The week's most talked about…
You're on The Raygun newsletter mailing list, which has been running for eight years, because you requested it, have been recommended to us or sent us emails. You can unsubscribe at any time, if you're daft, using the link elsewhere or by emailing as below. But of course, you don't want to do that, do you? We don't share your information with anyone else, we don't like cookies and we're the good guys. We care because you do…
To subscribe to The Raygun newsletter, please email
info@theraygun.co.uk
with subscribe in the subject matter
To unsubscribe, email

info@theraygun.co.uk

with unsubscribe in the subject
For editorial or advertising queries, contact

tim@theraygun.co.uk