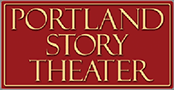 Building Community Through Story Since 2004
Here at Portland Story Theater we believe that the best thing we can do right now is harness the power of the people to build community. We are working to make our community narrative stronger, more honest - one story at a time. Come
help us build community at our next Urban Tellers® show. It all happens at our new venue, The Old Church Concert Hall.

Story illuminates the universal through the personal. And these stories shed some light on that never-ending paradox of life where every moment is excruiatingly delightful and disappointing all at once. The evening starts off with
the delicious sounds of jazz
from
our house band, Tonight's Special followed by the real, true stories of the people of Portland. W
e're thrilled to be performing in our new venue The Old Church Concert Hall, 1422 SW 11th Avenue (11th & Clay).
$15 Advance | $18 Day of Show | $5 Arts for All PDX
Extending Our Reach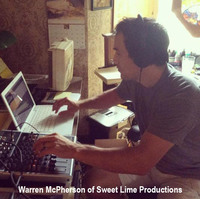 Subscribe to our new weekly Urban Tellers
®
podcast that features in-depth, unscripted interviews with our storytellers. You'll hear their stories, plus get an inside view into the people, the process, and the story behind the story.
And if you've told a story with us, we're scheduling another round of interviews. So if you'd like to be on our podcast, please let us know. We'd love to hear from you!
Did you know that we're on TV too? If you live in the Portland-metro area and have cable, you can watch our Urban Tellers
®
show on Open Signal. Each program features two stories and new episodes air every other Sunday. Check your local TV Guide for channel and times.
Portland Story Theater's 2017-2018 Season is generously supported by The McIvor Family Charitable Fund; Tonkon Torp; Diane Ponti and Ward Greene; Polk Family Charitable Fund; Dana and Steve Dennis; members of the Portland Story Theater Board, Founding Circle, and Narrative Network, and many other individual supporters, as well as by the Oregon Community Foundation; The Collins Foundation; James F. and Marion L. Miller Foundation; Meyer Memorial Trust; The Kinsman Foundation; The Autzen Foundation;
NW Natural Gas; and
The Oregon Cultural Trust. Thank you!