GRAVITY WEIGHED DOWN WITH GONGS…
…BECOMES FASTEST SELLING 3D BLU-RAY EVER
OFFICIAL CHARTS COMMENTS ON YEAR'S BIGGEST
DOCTOR TAKES OVER THE WEB
'WALKERS MARCHES OUT OF STORES
NEW LEGISLATION THREATENS INDIES?
DVD EXTRAS "UNDER THREAT"
SECOND SIGHT CELEBRATES BEATLES COUP
…AND INDULGES IN CHILD'S PLAY
BLOCKBUSTER STAFF REMINISCE
WOLF'S STOCK RISES FURTHER
---
---
I
f you can't read this news
letter or see the ads, please click
here
It Was A Good Week For…

All the Oscar winners and, on release, Thor and Gravity, among others…
It Was A Bad Week For…

Those who missed out on the awards last weekend
With blue skies above us and warm weather on the way this weekend, the Oscars just having taken place and a number of titles all performing well in the market, is it just us, or is there a renewed spring in the step of the industry this week? Let's hope so, as first Thor: The Dark World and, then Gravity all performed well in stores and online, there is cause for optimism. Let's start with Gravity and what goes up, as the old saying goes, must come down, but there's no sign of Gravity coming back down to earth with a bump after a stratospheric few days for the title. The Warner biggie was released on digital formats on Sunday, the same day as it picked up a whopping seven Oscars at this year's Academy Awards. The physical release came a day later and the Sandra Bullock starrer got off to a flying start as punters rocketed into stores to buy the film and get a taste of the technical wizardry that helped it to those gongs. And the results bore out Warner's strategy of going out a day after the ceremony, as Gravity knocked Prometheus off its perch to become the fastest-selling 3D Blu-ray release ever on day one. The film was set to pass Rush's week one total of 290,000 by Saturday, according to Official Charts Company's figures, making it the fastest selling title of the year. Commenting on its success and release, Warner's vp of marketing Sarah Craig said: "Gravity has been recognised within the industry for its groundbreaking use of visual effects and 3D, which was apparent through the film's awards season success. To see the 3D Blu-ray sales beat all previous records within its first day of release, really highlights how well the stunning use of 3D has resonated with UK consumers. We are delighted that such a broad audience are now able to relive and experience for the first time these breathtaking visual effects within the home entertainment space."
It's been a good week for Disney, both in the UK and further afield. For the home entertainment release of its latest Marvel title, Thor: The Dark World, became the year's biggest selling thus far, hammering the competition on the way to a total that, according to Official Charts Company figures, passed the 400,000 by Thursday March 6, making it the biggest of 2014 and the first to pass that magic mark. And then Sunday night saw its big animated hit, Frozen, pick up two Academy Awards, for best animated film and song. If that wasn't enough, Frozen has also passed the $1 billion mark at the global box office, it is now the second biggest animated film of all-time, and the biggest non-sequel animated movie ever. This flurry of activity kicks off a busy March for studio, with two of its award-winning titles, Saving Mr Banks and the aforementioned Frozen, arriving on physical and digital formats on March 24 and 31 respectively.
For insight into the performance of those two titles, we spoke to Official Charts Company's Martin Talbot. He said: "Gravity has provided a great boost to the market this week and should become the fastest selling title of the year by Saturday, passing Rush's first week total of 290,000 sales in just five days on sale. The other good news is the high proportion of Blu-ray on this monster title, which is tracking at only just under 50 per cent of all units sold. It won't be the biggest seller of the year to date though - that will likely be Thor, which, in its second week, is on course to overhaul Rush (the year's current biggest seller) - by the end of business yesterday (Thursday), it had already become the first title of 2014 to top 400,000 sales." Congratulations to all concerned…
---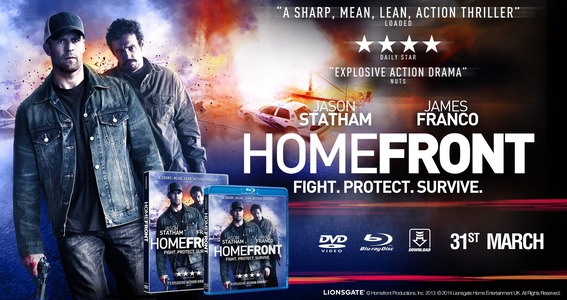 ---
It's not just the blockbusters that have been doing the business. Take the case of BBC Worldwide and its latest Doctor Who release, The Web Of Fear. The classic story, which was long thought lost but, as reported here last year, unearthed in Nigeria, to the delight of Doctor Who devotees everywhere. It had already been available via iTunes, but its physical release on DVD on February 24 proved to be just as popular with fans – its week one sales of some 15,000 units made it the biggest ever seven-day performance for a classic Who release. It continues the Timelord's remarkable run at retail over the past 12 months and shows that, even at 50, the Doctor is as big, if not bigger than ever – the last "new" Doctor release, Day Of The Doctor, in December, was also a record-breaker, giving the franchise its biggest ever week one sales. Commenting on the release, BBC Worldwide's Fiona Eastwood said: "We knew that The Web of Fear would be a popular release; Yetis on the London Underground – need I say more? There's a real appetite for exploring the extensive back-catalogue of classic stories, particularly following the 50
th
anniversary last year, and we're committed to continuing that exploration for Doctor Who fans in the future."
And equally good to see was the continued success of the DTV genre, with one of its leading proponents, Signature, enjoying another strong seller – Skinwalkers. The week one sales – some 13,000 units – also showed there's still life in the found footage genre too. Commenting on its success, Signature's Marc Goldberg said: "It's been a great start to the year. The slate looks very strong for 2014, it's an exciting time to be growing a business."
---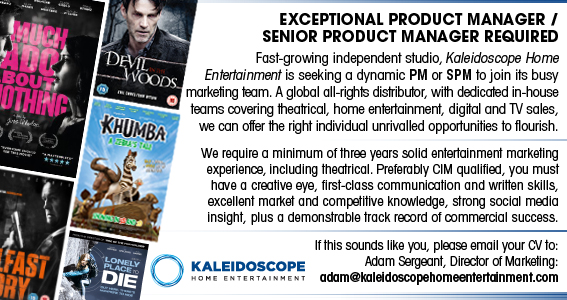 ---
New legislation designed to protect children from the excesses of saucy pop videos and other grown-up material has been a key plank of the government's legislation plans for some time, something that David Cameron appears to hold close to his heart. But, it has emerged the amendments to the Video Recordings Act may have some unintended victims. Not the likes of Miley Cyrus, Robin Thicke and all their inappropriate-for-kids excesses, but the UK's own independent DVD and Blu-ray producers. For it has emerged this week that documentaries and additional materials accompanying, say, horror films from the likes of Arrow and Nucleus which contain clips from the horror films, will have to be classified. Previously, they could be given an Exempt rating, and with an overall rating for the main feature, no harm could be done. Now they must make a costly application for BBFC classification for any materials that contain 15 or 18-rated footage, even clips, after the new legislation is introduced later in the spring. It may not seem a huge ask, but for independents operating on a tight budget, it's the difference between being able to release a product or not. The consequences of the VRA amendments only began to dawn on indie imprints this week. Take the case of Nucleus Films, whose Video Nasties: Draconian Days premiered at FrightFest in Glasgow to a great response. It was already looking at high BBFC charges for the documentary which, like its predecessor, took in trailers, a documentary and introductions from horror experts complete with clips. Because of the new regulations it would need to get some 14 hours' worth of material classified, at a cost of £6,000.
Independent labels were predictably worried about the new legislation and are concerned about the lack of consultation. Nucleus' Marc Morris said: "For the first box set we classified the trailers only, but now we've been informed by the BBFC that we will also now need to pay to classify the main documentary and all the trailers AND intros, if they include clips from the movies. We simply can't afford it. Small labels are already struggling, and with these new guidelines coming in to effect shortly, it will just be cheaper to just leave off any extras we'd planned. I've spoken to some other indie labels and we're all concerned that none of us were asked our thoughts on this during the consultation process. What we can't figure out is that if a DVD is going out with its main content classified 18, that should cover everything else in the box set? This is what we did with the first set, we just paid to classify the main trailers. This new draconian guideline won't help us at all. All our additional content will be reduced to blandness, with nothing from the films likely to fall foul of the new ruling, which surely can't be right for an 18-rated movie?" Odeon's Alan Byron added: "What a typical botched piece of law making. Because Lady Gaga flashes her t*ts and upsets 100 people the government move to protect children and indie horror labels have to now certify hours of extras on 18 certificate releases that children should not be watching in any case. So much for the consultation that no indie horror label that I know were ever spoken to and it's them that are affected the worst."
---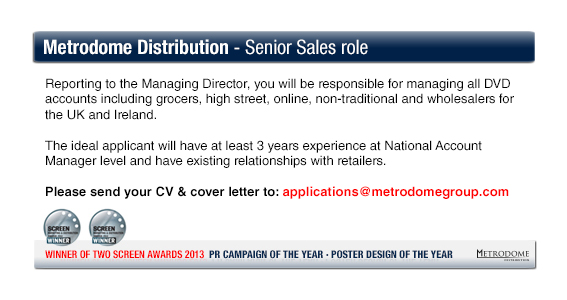 ---
For its part, the BBFC has issued a full statement outlining the new planned legislation. It said: "When the Video Recordings Act (VRA) was passed over 25 years ago certain video works were made exempt from classification by the BBFC because they were considered unlikely to be harmful. The content of these exempt works has changed significantly since 1984 which means that inappropriate and potentially harmful content can be legally supplied to children. On May 24 2013 the Government announced that it planned in 2014 to lower the exemptions threshold for all currently exempt material in order to prevent children accessing potentially harmful material. Since this announcement, the Department for Culture, Media and Sport has drafted an amendment to the VRA to ensure that currently exempt material that is unsuitable, and even potentially harmful, for younger children would come within the BBFC's regulatory ambit. The BBFC agrees that the draft Statutory Instrument achieves this objective and, once implemented, will improve the protection for children from potentially harmful media content. The draft Statutory Instrument will ensure that video content such as drug misuse, strong violence, self harm, strong language, racist and other discriminatory language, and certain sexual content falling short of actual sex will no longer be freely supplied legally to children. Instead, the BBFC will classify such content to keep it away from vulnerable and impressionable children. Under the draft Statutory Instrument it is Governments intention that all currently exempt video content that the BBFC would classify at 12 and above, be submitted to the BBFC for classification. The BBFC is confident that the wording of the proposed amendment will capture all the content set out in its 12 age category and above and will ensure that children are not able to legally purchase potentially harmful material."
One positive spin-off could be a group of independent labels bonding together to form a loose alliance to protect their interests in such issues. There was a similar initiative back in the 1990s, during the VHS era, but it was muddied by internecine squabbling which often held back the arthouse sector in its formative years. The Raygun will be there acting as a moderator for a meeting likely to take place in the next few weeks. To register your interest to discuss this and other matters, please email Tim Murray at the usual Raygun address.
---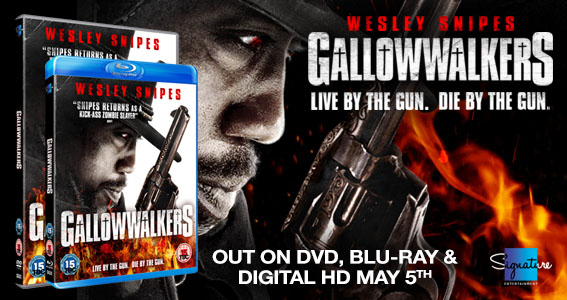 ---
Talking of the independent sector, one of our favourite labels, Second Sight, has pulled off a remarkable coup in securing the rights to A Hard Day's Night, the classic Beatles film that is celebrating its 50
th
anniversary this year. Commenting on the release, Second Sight's Chris Holden said: "Second Sight celebrates its 20th Anniversary this year and I think the release of a film as groundbreaking and influential as A Hard Day's Night will possibly be our greatest and most prestigious to date. This is The Beatles after all. 'The 50th Anniversary Edition' will open with a theatrical run from July 4th with a brand new restoration of both audio and video, followed by a Blu-ray and DVD release on July 21st. We're already getting a lot of press interest and expect a lot of activity as we approach release date."
It's been a busy week for Dogwoof, which has launched a new initiative and got creative with kids over the past seven days. In terms of the initiative, it has launched IF365, aimed at helping documentary filmmakers get their titles to a wider audience. It will utilise Dogwoof's relationship with digital operators such as Netflix and iTunes to channel new documentaries onto digital platforms, supporting filmmakers. It starts this week with the launch of Head Games, about the head injuries among sportsmen, such as American football and rugby players. Commenting on the initiative, Dogwoof's Andy Whittaker said: "IF365 is a bespoke service for selected documentary filmmakers; our aim is simple, to create a transparent service that helps filmmakers get onto the leading digital film platforms, and look after those films and filmmakers. Starting from the launch with Head Games, we will grow the service and learn along the way how to make it better for filmmakers. We hope more will join the journey as it promises to be exciting and genuinely different." Head Games director Steve James added: "I'm really excited about partnering with Dogwoof and their new initiative IF365 to really get this film out there on a lot of platforms right away. The beauty of that is it will give people greater opportunity to see it and this issue of concussion is so important right now, that I think the more people that can see this film and learn from this film, the better, so I'm really excited about this partnership."
And in creative terms, Dogwoof skipped along to the Museum Of Childhood in London's East End to embark on a poster-drawing odyssey with scores of children and director and film expert Mark Cousins ahead of the release of his documentary A Story Of Children And Film. The youngsters were colouring in the posters which will go on display for its theatrical release and also be used for the DVD sleeve. Dogwoof's Oli Harbottle said: "Sam Ashby's design concept chimes perfectly with the message of the film, embracing what children bring to cinema through their actions. By hosting this launch event, where the posters will now be sent to London cinemas for display, we hope to encourage the cinemas booking the film nationwide to look to engage with local schools and children in a similar manner to create a truly unique marketing campaign."
---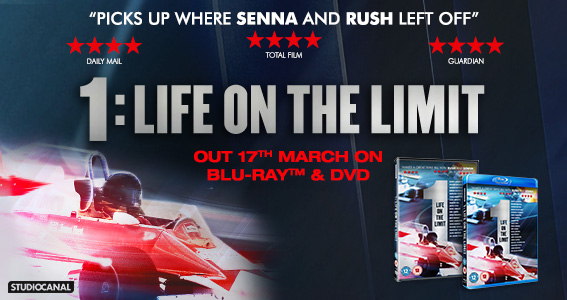 ---
As everyone in our industry should know by now, Jason Statham is video gold, his name is a guarantee of sales, with consumers never tiring of his gravel-voiced antics. Next up from the Stath is Homefront, due from Lionsgate on March 31. Commenting on its release, the company's Susie Bould said: "Uniting home entertainment god Jason Statham, with an all-star cast of James Franco, Winona Ryder, Kate Bosworth and Rachelle Lefevre, we are very excited about the approaching release of action thriller Homefront. Combining stand out packaging showcasing the action of the film, we are bringing together an exciting and unusual split copy press campaign with Dom Hemingway which will be sure to capture the attention of the masses. This exciting activity alongside an action-packed TV campaign and strong in-store presence will ensure its success from its release on March 31."
With a raft of new titles added to its service, our pals at The Horror Show,
www.thehorrorshow.tv
, have passed a landmark this week, as it now offers 100 films. It's something of a milestone for the independent service, as its md David Hughes explained: "We're extremely excited to have reached the 100-movie milestone this week, thanks to the enthusiasm of UK horror distributors like Content Film, Arrow, 101 Films, Signature, 4Digital and many more. It's an important milestone for us because we've just received a significant investment which will allow us to roll out a subscription/svod model within a few months, which will be offered alongside the tvod offerings, so we can cater to all kinds of horror fans, from the hardcore to the casual. We're expanding our catalogue offerings, with many of our films not available on any other platform – even iTunes – as well as offering new releases like Cabin Fever 3: Patient Zero ahead of DVD release. Our audience is expanding daily, and we're getting great feedback from users of the site about the kinds of films they're interested in. And with the subscription offering in the pipeline, we're looking to expand our catalogue from 100+ films (with another 200+ queued and due to come on stream in the next couple of months) to over 1,000 by year's end."
---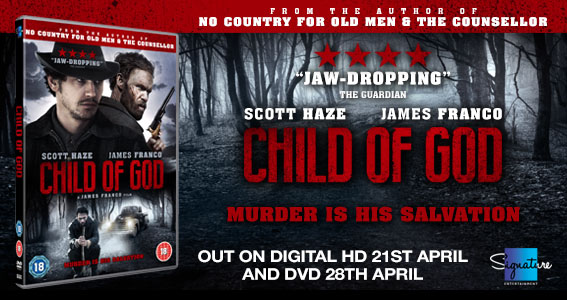 ---
"Many retailers have bitten the dust in the past few years, and for most you can see why they went, but the saddest aspect of the demise of Blockbuster is that it could have been so different." Three former Blockbuster store managers reminisce about the good, bad and ugly of their time at the Big Blue in our much-talked about feature looking at the beginning, middle and the end of its time in the UK over on our website. Head over their for a look. Next week we have the final instalment, looking at the final days at the retailer…
Congratulations to Universal and its Wolf Of Wall Street. It may have lost out at the Oscars – undeservedly, many would say – but the film did pass one milestone this week – it is now the highest grossing 18-rated film ever in the UK. It has now earned around £21.8 million, taking it past the previous record holder, Hannibal. As previously reported here, the title is due on May 19 in multiple SKUs, including a gorgeous Steelbook we're desperate to get our hands on.
---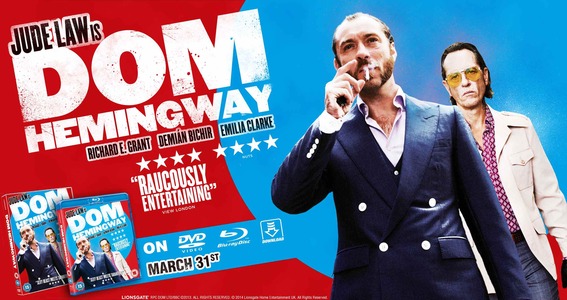 ---
"Contrary to media reports, Dish Network Corporation and Blockbuster L.L.C. have not entered into any licensing agreements for the Blockbuster brand in the U.K., nor has it made any statements on the subject."
Curiouser and curiouser, as US Blockbuster parent Dish denies last week's reports that the brand was set to return to the UK…
The Lego Movie still dominates at the box office, although Studiocanal, currently on something of a winning streak, enjoyed a strong debut for Non-Stop, which outperformed other Liam Neeson actioners in its opening weekend to earn more than £2.65 million. Ride Along debuted at number three with £1.42 million.
Kill Your Friends has been required reading for music business employees – and a fair few film ones too – since it was first published back in 2008. Well, after much talk, the film adaptation of John Niven's bestseller is due to start filming next week. The role of anti-hero A&R man Stelfox will be taken by Nicholas Hoult with support coming from, among others, James Corden. Studiocanal will distribute in the UK…
And in a week where we're trying to avoid the twin evils of comic book movies and the next Star Wars film, here's some news from Gary Oldman, who has been in superhero films and is rumoured to be in talks to appear in the next episode of Star Wars. But thankfully, the story that he's involved in The Diabolical, a horror TV series being developed for eOne's television arm, involves neither. Oldman is acting as a producer on the series…
Oh and the Oscars was on last Sunday. We're not going to patronise you by telling you the winners, but if you need to remind yourself, they're
here
This seems to have taken an age to come around, but here's the Sin City sequel…
We are impossibly excited about this frank look at, er, Frank
Watch this and spend the rest of the day singing "it's a hard knock life"
Post-Oscars trailer from The Muppets…
These always go down well, new Simpsons couch gag, could boost sales of Belleville Rendezvous
Excited about this, it's the first Paddington trailer…
Oh, go on then, new Transformers…
To subscribe to The Raygun newsletter, please email
info@theraygun.co.uk
with subscribe in the subject matter
To unsubscribe, email
info@theraygun.co.uk
with unsubscribe in the subject
For editorial or advertising queries, contact
tim@theraygun.co.uk