BASE AGM SETS OUT 2018 PLANS
SALES GRU FOR LATEST DESPICABLE ME
…AND DRIVES TOWARDS CHARTS
MARIAH ISN'T JUST FOR CHRISTMAS
GOOD INDICATORS FOR 2018…
MCM LONDON EVENT "BEST EVER"…
…AND AGENCY UNVEILS AUDIENCE RESEARCH
QUOTE OF THE WEEK
TRAILERS OF THE WEEK
---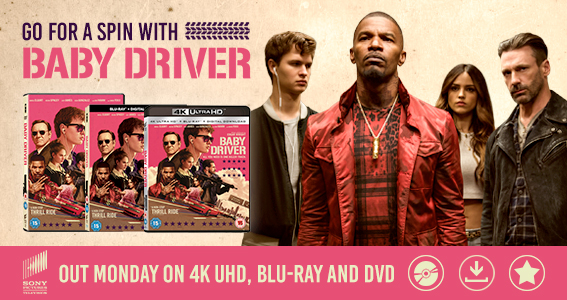 ---
If you can't read this newsletter or see the ads, please click here
It Was A Good Week For... Japanese anime enjoying a strong 2017…
It Was A Bad Week For… Losses from piracy set to grow…
Trade organisation BASE this week hosted its AGM, talking to its members, outlining its work over the past 12 months and discussing its plans for the coming months and times ahead. And, the trade body told The Raygun after the event, it will soon be unveiling some of its aims for 2018 and beyond to a wider audience. Chief executive Liz Bales said: "This year's AGM was an extremely positive, member-led occasion that celebrated 12 months of sustained and carefully targeted activity whilst also clearly setting out the stall for an even more exciting year to come in 2018. I think the event was truly illustrative of the fact that BASE and its members are working more collaboratively than ever before, with several members taking to the floor alongside the team to help us share our collective vision for the year ahead, a vision we look forward to sharing with our partners in the coming weeks."
This week saw the arrival of another biggie in to stores as Despicable Me 3 was released, with all the kind of brouhaha associated with its minions characters. It went straight into number one in the Official Charts Company's midweek bulletin, having sold 87,000 in its first few days on sale. A boxset featuring the other previous films in the franchise was sitting at number 20. Elsewhere in the midweeks, Your Name (more below) was the second highest new entry at number five, ahead of Westworld at number six (also see below) and, outside the top 10, Bad Santa 2 at 12, Family Guy Season 17 at 15 and Whisky Galore, featured here last week, at number 16. Ferrari: Race To Immortality is at number 38.
---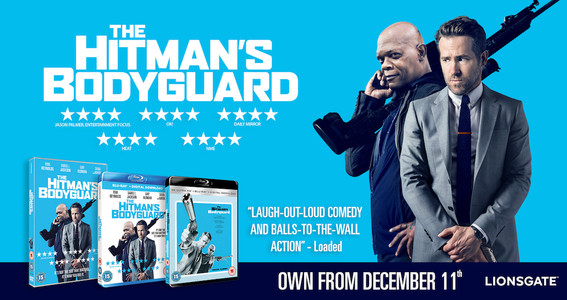 ---
One title we've been tracking for more than a year now is Anime Ltd's Your Name, a Japanese animated title that has crossed over into the mainstream. And after first wowing at cinemas in 2016, when we first covered it, then again on even bigger IMAX screens this summer, the title finally arrived on home entertainment formats this week and has continued the success story. For the independently released title has made its mark in the midweek charts according to the Official Charts Company, scoring the second highest new entry after Despicable Me 3, sitting at number five in the bulletin at the halfway stage. It's the latest success for the film and distributor Anime Ltd, and has performed well, with strong placement, on the supermarket shelves as well as the more specialist retailers. Commenting on its success, Anime Ltd's Andrew Partridge said: "Your Name has been a long but rewarding journey for us and we are thankful to the fanbase which we've built up over what's been an unusual but successful release strategy. Truly investing in fans, curating the very best of anime and taking the risk to push theatrically has taught us a lot and we're looking forward to refining our approach for our releases in 2018."
Westworld, one of the most talked about series of the past 12 months, arrived on Blu-ray and DVD this week ahead of the eagerly awaited second outing for the programme. Season 2 is due to air sometime early in 2018, but in the meantime, fans can sate themselves with the first series, released by Warner on Monday November 6. It was the biggest new show launch on Sky Atlantic, with 1.4 million viewers, making it bigger than the debut of Game Of Thrones; it also boasted an 81 per cent audience retention throughout its broadcast. The major has been reheating interest in the sci-fi series, the first scripted TV release to arrive on 4K Ultra HD, which was acclaimed by critics and fans alike. Marketing included large scale outdoor advertising, with PR activity included an artificial intelligence expert and futurologist, one Dr Ian Pearson, touring publications and more, discussing AI and the possibility of Westworld becoming a reality. Coverage included the likes of LBC, Radio Times, Express Online and Unilad. And the support paid off – the title was the third highest new entry in this week's midweek listing from the Official Charts Company and the highest placed TV show.
And rocketing up the charts is Entertainment aka EV's Elf, returning once more for another few weeks in the spotlight. It's risen a whopping 89 places in the Official Charts Company's midweek bulletin, returning to the top 40 for what is almost certain to be another lengthy stay until the end of the year. It's being given prominence around the business, with the likes of HMV pushing it once more, it's included as part of a range of seasonal titles with exclusive packaging currently being stocked in its stores. We sought out some facts about the film, which has delivered way above and beyond its initial week one total of just shy of 160,000 units. The film, which grossed almost £17 million on its original theatrical bow more than 10 yer ago has now sold almost 2.7 million units in the UK, no mean feat for a title which has never even resided in the number one spot, having only ever reached as high as number two. And, as the Official Charts Company's Jack White said: "It normally sells 25,000 to 50,000 in the four weeks running up to Christmas."
---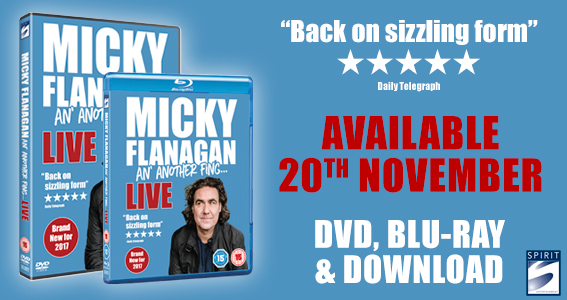 ---
Halloween's out of the way and the smoke from Bonfire Night has dissipated, which means it's now heads down right through Christmas and until the January sales (or beyond, given the way Q1 is shaping up), and the next big date looming ever larger on the horizon ahead of December 25 is November 24 – Black Friday. Retailers are now gearing up for the event, putting the final touches to their yet-to-be-revealed offerings around the big date, now an accepted part of the UK retail calendar, especially online. Amazon has been discussing some of its plans for the day, proudly proclaiming itself to be the "home of Black Friday in the UK". Its online activity runs from November 17 to 26, with the traditional deals of the day and lightning deals too. What's more it is also opening a pop-up "experience" in London's Soho Square (right on Fox's doorstep), inviting customers in to try games, win prizes, take part in exhibitions and demonstrations and find out more about Amazon's offerings. "Customers tell us they love getting extra low prices so they can save on their Christmas shopping. This year we have hundreds of small businesses from our Marketplace offering great deals on their unique and creative products, making it even easier to find perfect gifts with our Black Friday sale" said Doug Gurr, country manager, Amazon.co.uk. "We're making Black Friday more fun than ever by holding our first ever Home of Black Friday pop up in Central London and have just released our
TV advert
which features our iconic boxes having a sing-a-long to celebrate the festive season." More on this in the coming weeks…
Some appointment news now and just starting at Universal as vice president of marketing for Universal Pictures UK is our old chum and former eOne and Momentum head of marketing Louisa Mitchell, who is returning to the company she once worked at – having joined old Universal imprint VVL as her first job in the business. Commenting on her role, where she'll be overseeing releases across the studio's portfolio, she said: "I'm excited to be joining the talented team at Universal Pictures UK and look forward to working with them to bring an unrivalled slate of exciting home entertainment content to market."
Rakuten TV continues to make waves, this week announcing that it is making a big play for the 4K HDR market. The vod company is aiming to boast the biggest catalogue of ultra high definition films for the European market, and said it would have 100 titles available on the premium format by the end of 2017. Titles available include Baby Driver, Spider-Man Homecoming and Baywatch. Commenting on its commitment, Rakuten TV ceo Jacinto Roca said: "Rakuten TV is committed to delivering the best entertainment experience to Smart TV owners. Following our competitor's announcements, we are keen to boost the 4K HDR potential on Smart TV to allow our users to live a true cinema experience at home. Working with best TV manufacturers and top Hollywood studios we will be able to provide them the fastest access and the best choice of the latest 4K HDR film releases, really bringing a sensational cinematic experience to life. We want to empower Smart TV owners to have access to the highest audio-visual quality when they want to watch their favourite movies. Comfortably sitting on their sofas, as if they were in theatres." It's working closely with Samsung, with 4K HDR being available through the electronics giant's Smart TV, Samsung Electronics vp Heeman Lee said: "In Samsung we strive to give our consumers the very best TV experience. We are pleased to find in Rakuten TV a partner that shares our goal. Following Rakuten TV joining our unique TV Plus service earlier this year, we are pleased our partnership continues to provide Samsung TV users with even more entertainment in 4K HDR. Exclusive to Samsung TV users, the Rakuten TV app now offers the widest 4K HDR film catalogue available in Europe."
---
---
Mention of Baby Driver brings us on to one of the big releases due on Blu-ray and DVD on November 13 and Sony Pictures Home Entertainment has this week unveiled the Baby Driver Burger after partnering with UK restaurant chain Dirty Burger. It's inspired by Atlanta, Georgia (the setting for the film), and features a triple patty with a BBQ smoky mayonnaise and a bacon mayonnaise, with a pink bun tying in with the film's packaging. There's also a popcorn flavoured milkshake, topped off with popcorn. The first 100 customers ordering at selected venues (in Vauxhall, Shoreditch or Exmouth Market, all in London) will get a free pair of Baby Driver sunglasses, while customers are also encouraged to post pictures on Facebook and Instagram, where they could stand a chance of winning one of 10 DVD prizes.
The Baby Driver activity is part of a campaign that includes a further promotion with Grind coffee across its London branches, with a Baby Driver stamp and other competitions. Edgar Wright is supporting the release with assorted interviews too. Commenting on the release, SPHE product manager Amy Sawyer said: "We've got our foot firmly on the gas and are revving up for Monday's physical release of Baby Driver. The title has accelerated onto digital with strong performance under pinned by fantastic support from our online retailers. We're also looking to generate further awareness through a stellar set up in grocery. The publicity campaign has brought the movie's key themes to life with access to Edgar Wright as well as promotional partnerships with Grind Coffee and Dirty Burger who're set to give fans a taste of the action with the exclusive 'Baby Driver Burger' launched next week in line with release."
---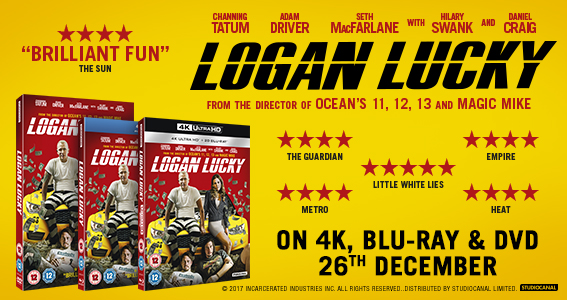 ---
In a year in which comedy has arguably under-performed at cinemas, one of the shining successes has been The Big Sick, a title that did well at cinemas thanks in no small part to offering more than the traditional gross-out antics. And on Monday November 13 the film arrives on home entertainment formats courtesy of Studiocanal. Commenting on the release, the company's Jess Briggs said: "Following the film's amazing theatrical result which garnered rave-reviews from both critics and audiences alike, we're very excited to be releasing Judd Apatow's latest indie hit The Big Sick on DVD and Blu-ray November 20, following a weekend's early EST from November 17. We'll be highlighting the hilarious and heart-warming moments from the film, the brilliant cast as well as the incredible reviews through a targeted TV, press and online campaign. This will be complemented by key publicity initiatives and promotions with Chortle Comedy and
Prezzybox.com
to ensure we're reaching the film's loyal audience, as well as those early Christmas shoppers; shaping up to be a truly sick release."
Of course, Christmas wouldn't be Christmas without Mariah Carey, with the singer having managed to become a regular feature of the seasonal charts thanks to her hit All I Want For Christmas Is You. Like Elf (see above), it's a relatively recent entry into the Christmas canon but has become firmly established within a relatively short space of time – the single has sold more than 1.2 million copies in the UK. And now, inevitably, there's a film to accompany the song too. All I Want For Christmas Is You, available on Monday November 13 on DVD, Blu-ray and digital from Universal is an animated tale featuring Little Mariah and her aim to get a dog at Yuletide. Needless to say, there's a whole bunch of Carey tunes, including the title song, while the diva also provides voices for the adventure. The major is hoping that it becomes as much of a seasonal mainstay as her ubiquitous song, as the company's Jess Keegan noted: "We're thrilled to be working with Mariah Carey to release this heart-warming tale, filled to the brim with festive spirit, charming characters and even more adorable puppies, which is sure to become a Christmas classic for years to come."
---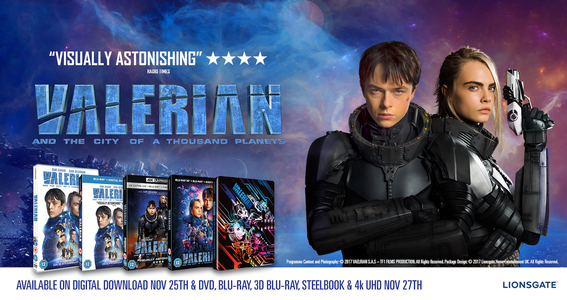 ---
Adventures of a different kind come from Manga, which has successfully helped re-animate an older franchise in the shape of Power Rangers, with the characters' plethora of TV series coming back to shelves around the blockbuster feature this year and proving to be as popular as ever among both younger viewers and older collectors who've not quite grown up yet. Commenting on the latest batch of Ranger-rrific releases, the company's Andrew Hewson said: "This week we're completing the Power Rangers Dino Charge saga with the release of Hero, and a Volume 1-5 Complete Season Boxset for those who have yet to start their collections! Also out is the Sword Art Online Complete Season One set, bringing all 25 episodes together in one collection. For the rest of the month, watch out for the psychedelic Paprika on DVD/Blu-ray Combo, our next Dragon Ball Z Movie Collection and the continuation of the Naruto Shippuden series."
The BBC was celebrating this week after it as revealed the the organisation's latest high profile nature documentary, Blue Planet 2, has officially become the most watched TV programme of 2017. When the counting had finished, after a full week following its debut on Sunday October 29, the first episode netted more than 14 million viewers. Its consolidated figures included catch-up views, with the premiere not only being 2017's biggest UK telly programme, but the third biggest of the past five years, bested only by one World Cup and one Great British Bake Off final. The consolidated viewing figures have not yet been revealed for the second episode, the overnight figures were bigger than the previous outing, showing interest in the series is, if anything, growing. BBC Worldwide is now gearing up for the home entertainment bow, with the series due on DVD and Blu-ray on November 27, followed by a 4K Ultra HD SKU in January 2018. The second series o sister programme Planet Earth was the first homegrown UHD natural history release earlier this year. Commenting on its success, BBC Worldwide's head of sales Rhidian Bragg said: "The enduring love for David Attenborough and the unparalleled films from the BBC's Natural History Unit meant that Planet Earth 2 was one of our top titles last year. Fans have been delighted with Blue Planet 2 and we look forward to bringing them the full series on November 27."
---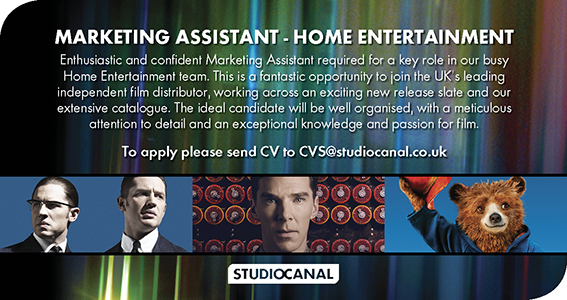 ---
There's still a way to go in 2017, but the 2018 releases are coming thick and fast already. The independent sector and boutique labels, fresh from the kudos delivered by the Spectator piece featured here on the newsletter last week, has been as busy as ever, unveiling its wares for the first part of the year through social media and other channels. Chief among these has been one of the labels singled out for praise in the aforementioned article, and the youngest of the imprints in this sector, Powerhouse Films' Indicator series. it's only just celebrated its first birthday, but the label continues to go from strength to strength. Its New Year kicks off with a dose of classic Americana in the shape of a quartet of films taking in Don Siegel's Charley Varrick, starring Walter Matthau; Mike Nichols' The Fortune, featuring Warren Beatty and Jack Nicholson together; Paul Schrader's Blue Collar, with Harvey Keitel and Richard Pryor, and, from the 1980s, The Border, with Jack Nicholson, again, and Harvey Keitel, again. All are Blu-ray editions, with lavish booklets, with new, specially commissioned content, and the best possible mastering. Commenting on the range and the first 12 months, Powerhouse's John Morrissey said: "2017 has been a great year, and we couldn't be more pleased with the positive feedback we've been getting from retailers, customers and reviewers. Our slate for 2018 is ambitious, and we're working hard behind the scenes to secure a number of exciting new deals which we can't wait to reveal. Before all of that, though, we still have a handful of releases still to come this year - including Eyes Of Laura Mars and our final Ray Harryhausen boxset - which we sincerely hope people will enjoy."
BFI is another to have revealed its key titles, not just for January but the entire first quarter too. The organisation is offering up the kind of breadth you'd expect, taking in cinema from around the world as well as a strong slate of homegrown fare too. As ever, much of it ties in with ongoing theatrical events and activity, meaning a brace of Indian titles, both classic (this year's LFF archive gala restoration film, Shiraz, due on February 26), as well as new (Hotel Salvation, from acclaimed young Indian director Shubhashish Bhutiani, released at theatrical in August this year, also due on February 26). On the same date, there's Ingmar Bergman's take on Mozart's The Magic Flute. Closer to home, January sees a Blu-ray first for Raymond Briggs's moving nuclear tale When The Wind Blows, a flagship UK animation from the 1980s, while things get a touch more raucous in March with a Blu-ray boxset featuring a quintet of the first five films from provocative Brit director Derek Jarman. The set includes punk flick Jubilee, alongside The Tempest, The Angelic Conversation, Sebastian and Caravaggio. Also on the same date, there's a documentary tracing gay experiences in the UK on film in Queerama, as well as a Blu-ray first for Jean Cocteau's La Belle Et La Bete and, from Japan, Kon Ichikawa's An Actor's Revenge. The BFI's Phil Roberts said: "We've got a really exciting and diverse slate planned for early 2018. Highlights include a restored silent classic (Shiraz), a major Blu-ray box set (Jarman), and a huge critical hit from an emerging new filmmaker (Hotel Salvation). Our announcement generated a lot of pre-awareness and debate amongst collectors and fans, and we've got innovative campaigns and events planned. Looking further ahead, 2018 is shaping up to be a vintage year for the BFI label with plenty of prestigious and surprising releases to follow."
---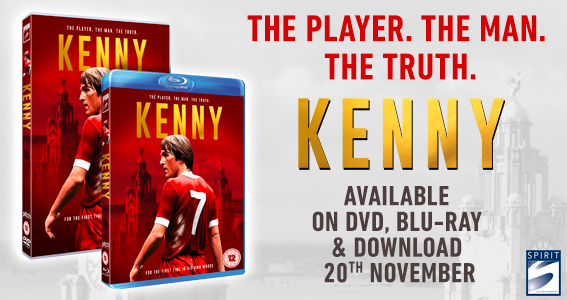 ---
Some news from MCM, the film and DVD-friendly convention event and the organisation has celebrated its recent acquisition by exhibition specialists ReedPOP by holding its most successful event ever, with the late October show taking place at its London home of Excel being hailed by organisers. Key events included a panel with Jason Flemyng, promoting the home entertainment release of Eat Locals, a film we've covered here extensively. Commenting on the event, Josh Denham, MCM Comic Con's London Event Manager said: "This was the best event we've had in London to date, the show looked amazing and the fans were incredible, bringing an electric atmosphere to the entire weekend. We have the best fans in the world and the past weekend proved that; they turned out in mass and showed the world how we do a Comic Con in London…we can't wait to see them all again at MCM London Comic Con in May 2018!" "It was exhilarating for the ReedPOP team to step right into the London show so soon after having the MCM team join the family," said Mary Franklin, Global Event Director for ReedPOP, following the organisation's acquisition of MCM. The London fan communities are inspirational in their passion and dedication to pop culture. Together, ReedPOP and MCM are looking forward to delivering brilliant new content to them in their favourite genres."
We've also been speaking to Experience12, an agency that was conducting research among the geeks and genre fans who populate events such as MCM. It makes for some fascinating reading – fans, for example, were looking forward more to Avengers Infinity War than Star Wars: The Last Jedi, while 63 per cent preferred film to TV. Their favourite way of viewing content at home was via streaming (almost half), with 30 per cent preferring on demand and 14 per cent watching live. In terms of streaming, almost 70 per cent preferred Netflix, 17 per cent Amazon and just even per cent liked Now TV. Experience12 founder Chris Whittle said: "More than ever home viewing is shown to be the core part of a fan's habitual content consumption. Notably for first view TV titles, first or second view theatrical film viewing but also second view TV based around 'boxed set recommendations' or catch-up. This is reflected in the dominance of Netflix in the subscription vod marketplace in the research. It seems to be driven by their original content offering which has consistently been highly represented in the fan's most anticipated TV titles. Theatrical film is a little bit harder to decipher with the consumption format being more title driven. We'll be exploring this more next year. Fans are the grassroots of all content consumption and this research gives us real insight into how they think. It's always illuminating and throws up a couple of surprises, we'll be looking at the data in more depth over the next few weeks to see what else bubbles to the surface"
A few more facts and figures to end our news round up with, and a new report from Juniper Research suggests that global spend on digital content will be worth more than $200 billion by 2018, up from this year's $184 billion. It said the growth was driven by svod services. Interestingly, in the US three out of four households subscribe, in the UK the figure is little more than a third.
Meanwhile, according to another report, from Digital TV Research, losses from digital piracy will double between 2016 and 2022 to more than $52 billion. The Online TV Piracy Forecasts has only worked out losses to TV and films, that doesn't contain the ever-growing revenue lost to sports piracy. Simon Murray, Principal Analyst at Digital TV Research, said: "Piracy will never be eradicated. However, it is not all bad news. Piracy growth rates will decelerate as more effective government action is taken and as the benefits of legal choices become more apparent." He continued: "Legitimate revenues from OTT TV episodes and movie overtook online piracy losses as far back as 2013. The gap between the two measures is widening."
---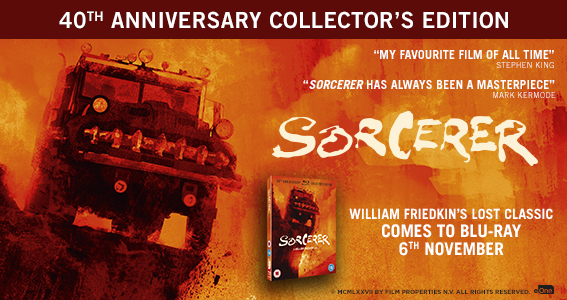 ---
QUOTE OF THE WEEK
"Our plan on the Disney side is to price this substantially below where Netflix is. That is in part reflective of the fact it'll have less volume. [It will launch with] a lot of high quality. Our goal is to attract as many subs as possible starting out."
Disney supremo Bob Iger on the studio's plans for its own streaming service due in 2019. He also announced programming for the service (see below)…
AT THE MOVIES
Murder On The Orient Express took top slot at UK cinemas as soon as it headed out from the station, earning almost £5 million in its opening weekend, dislodging Thor: Ragnarok, which has broken the £20 million mark. A Bad Mom's Christmas took £1.8 million in its first weekend at UK cinemas, putting at number there in the box office top 10. Other new entries included Pokemon The Movie: I Choose You! (£304,435) and The Killing Of A Sacred Deer (£286,448), at numbers nine and 10 respectively.
A big week for Star Wars fans, as, alongside more on its streaming service, Disney revealed that it is planning another trilogy of standalone Star Wars films, with Rian Johnson, who was behind the camera for next month's release of the latest Star Wars flick, The Last Jedi. In addition, the mouse house is planning another Star Wars offshoot, in the form of a live action TV series. This will most likely land on its streaming service, alongside some four or five new feature films a year.
Comic book news and it appears as if Garth Ennis' masterful series The Boys, about a bunch of normal folk do battle against errant superheroes, will at last be making its way to screens. The series has long been mooted for adaptation, with Seth Rogen aiming to develop it. Now it appears as if things are moving up a gear, with production set to commence soon…
Following from the recent announcement of a football series based on Juventus, attention is turning to the Premier League and Amazon has this week announced it is working on a series with Manchester City. The behind the scenes reality show is tracking them throughout the 2017/18 season, which means things are off to a good start…
Jason Bateman's at it again…
More from Rio, Anton, Les and co…
Bit like press day on The Raygun…
US trailer for Early Man…
To subscribe to The Raygun newsletter, please email

info@theraygun.co.uk
with subscribe in the subject matter
To unsubscribe, email

info@theraygun.co.uk

with unsubscribe in the subject
For editorial or advertising queries, contact

tim@theraygun.co.uk